Last summer, after Bart's internship was over and he got a job offer, we decided we would move to California once he graduated.
But then, after Star was born and graduation was only a few months away, we started getting serious about preparing for our move and we eventually decided that Arizona was a much better fit for our family. Not only was the group he is most interested in based in Arizona, but the cost of living is so (so!) much better and it's closer to all our family members.
Bart and I have said for years that the three things we want most from a place to live are warm weather, decent cost of living, and close to family (it's still a mystery why we moved to Boston in 2009 when it is zero for three on our requirements). Arizona hit all three of those.
At the end of May, I called my mom and asked if she could come stay with the big girls while Bart and I flew to Arizona to look at houses. She said, "Probably. When would you want me to come?" I replied, "How about tomorrow?" Thank heaven for mamas.
Over the course of 38 hours, Bart and I (along with our poor baby who was so tired of getting in and out of the car) saw nearly three dozen houses and made an offer on one.
Three days ago, we closed on that house and we've spent the last few days madly unpacking boxes and arranging the rooms. The "we" in the latter part of the last sentence was my mom and me – Bart's first week of training was in California, so my mom drove down with me from Las Vegas and helped in ten thousand ways to make this a smooth move.
The move-in is definitely not complete, but we made big progress in the two days she was here and once Bart gets home today, I plan to force him to hang a bunch of pictures, reassemble the crib and toddler bed and guest bed, and probably forty seven other tasks. Welcome home!
Ella's fifth birthday was yesterday and we opted to push off most of the celebrating until tomorrow, when Bart will be home and we can really party it up.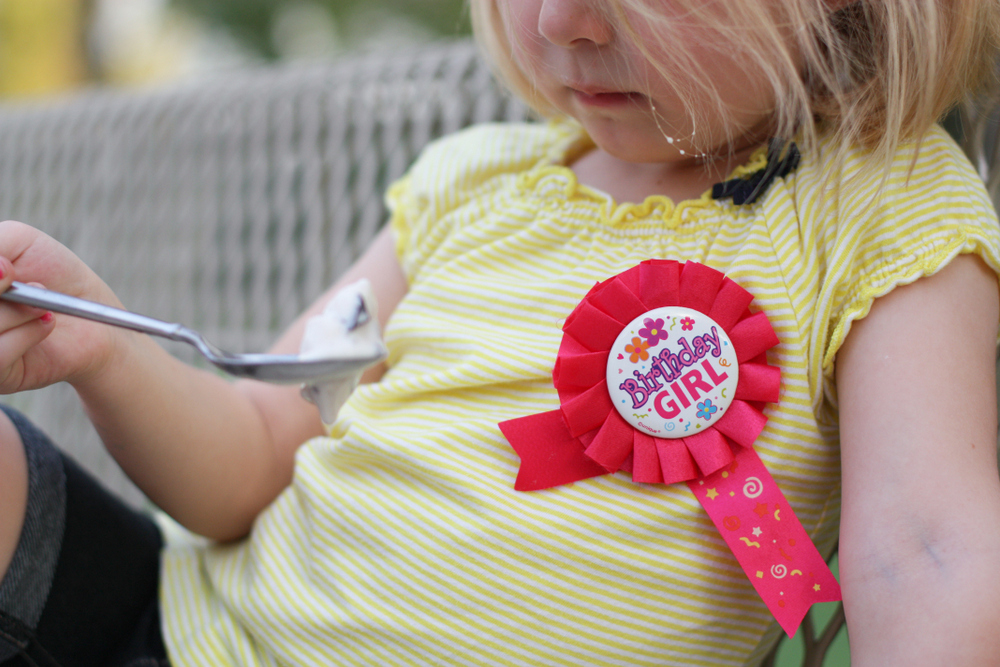 Ella is the queen of delayed gratification, so she didn't seem to mind at all that the much (in fact, when I suggested a few small things to do on her actual birthday, she strongly resisted, telling me that we were going to celebrate on SATURDAY).
But, I just couldn't quite let the actual day pass without some sort of notice, so after we went to Meet the Teacher night, we went to dinner at the very upscale location of Chick-fil-A and then stopped at Safeway to grab some of TCBY's new frozen yogurt.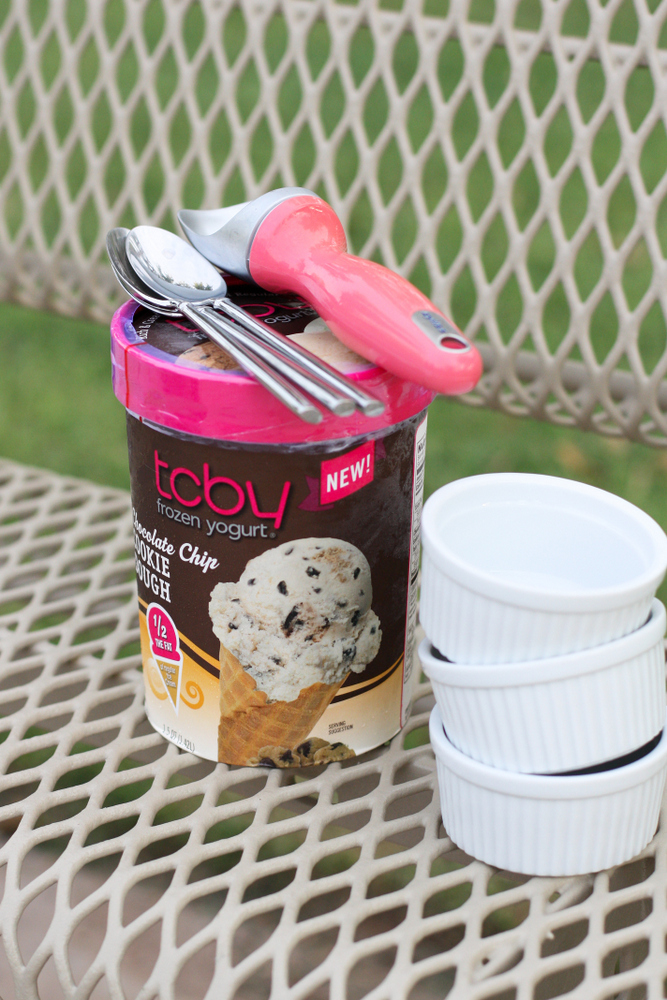 Ella's first pick was mint chocolate chip, but I convinced her to go for the cookie dough instead (you'd think it was my birthday – no nice mom points for me).
We came home, grabbed a candle, the ice cream scoop and some bowls, and walked to the neighborhood park (are we already real Arizonians if 95 degrees seemed plenty cool to go to the park? Growing up in Las Vegas appears to have been excellent training for moving here).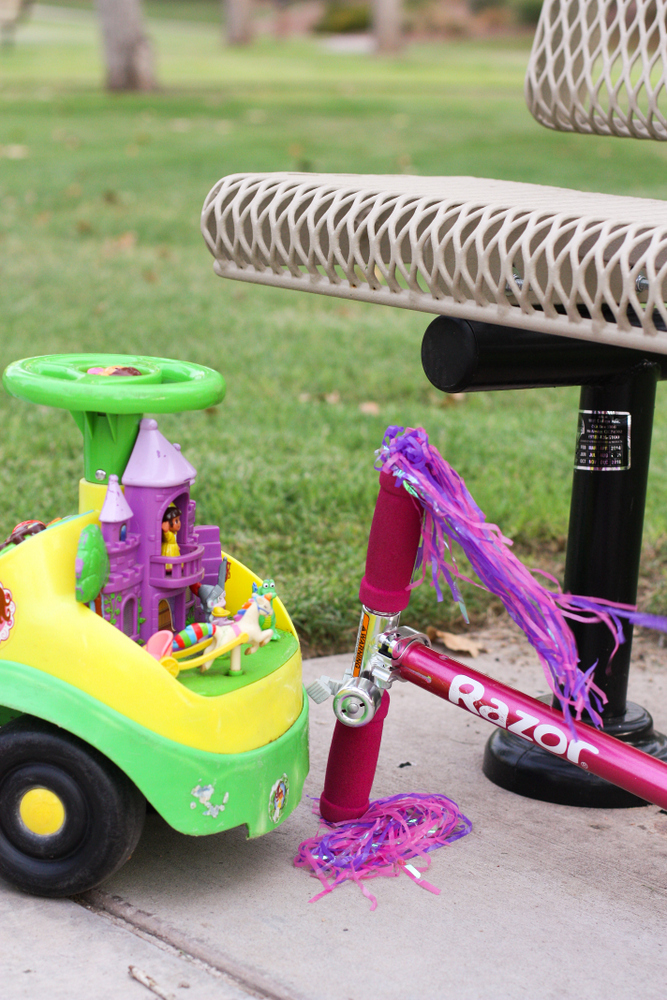 We sang to Ella, she blew out her candle, and we ate our ice cream before it all melted.
Then fourteen thousand underdogs on the swing and we packed it up to come home to bed.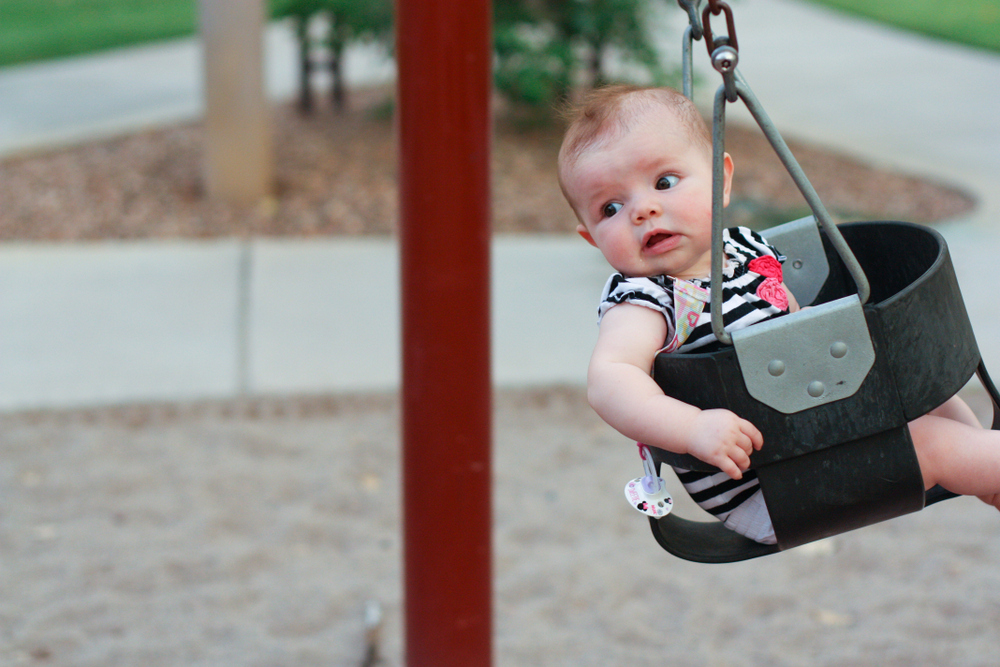 Arizona, I think we're going to like it just fine here.
(P.S. I have coupons for three months worth of free TCBY Frozen Yogurt. Leave a comment telling me which flavor you'd most like to try and I'll choose a winner at random next week! Also the TCBY truck is visiting various cities and you can stop by for free samples and coupons. If there's anything better than ice cream when it's 108 outside, it's free ice cream when it's 108 outside).