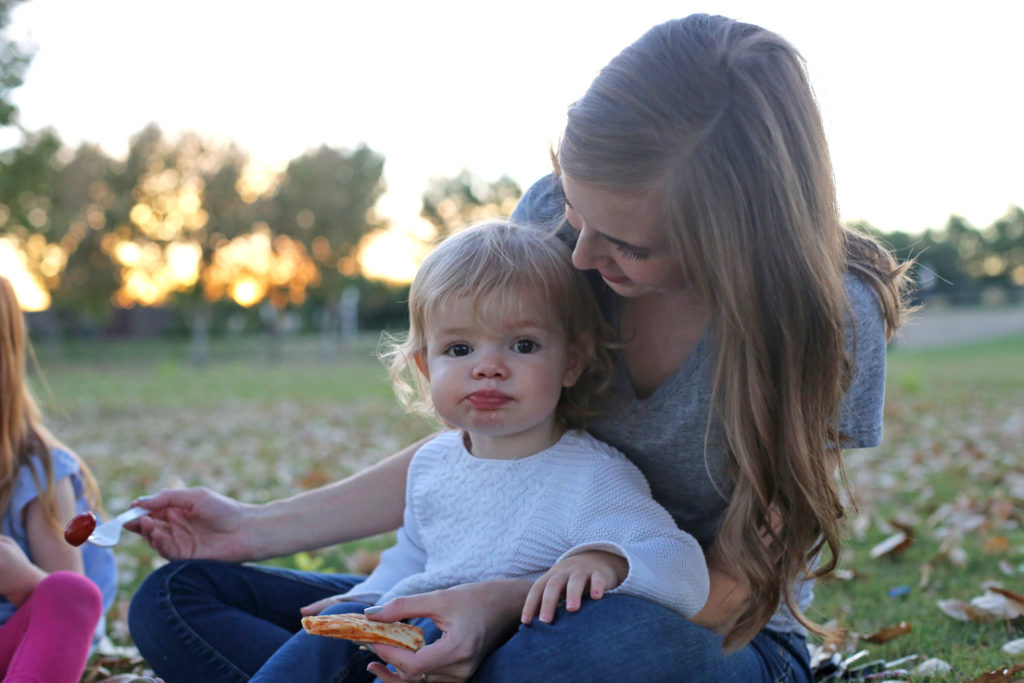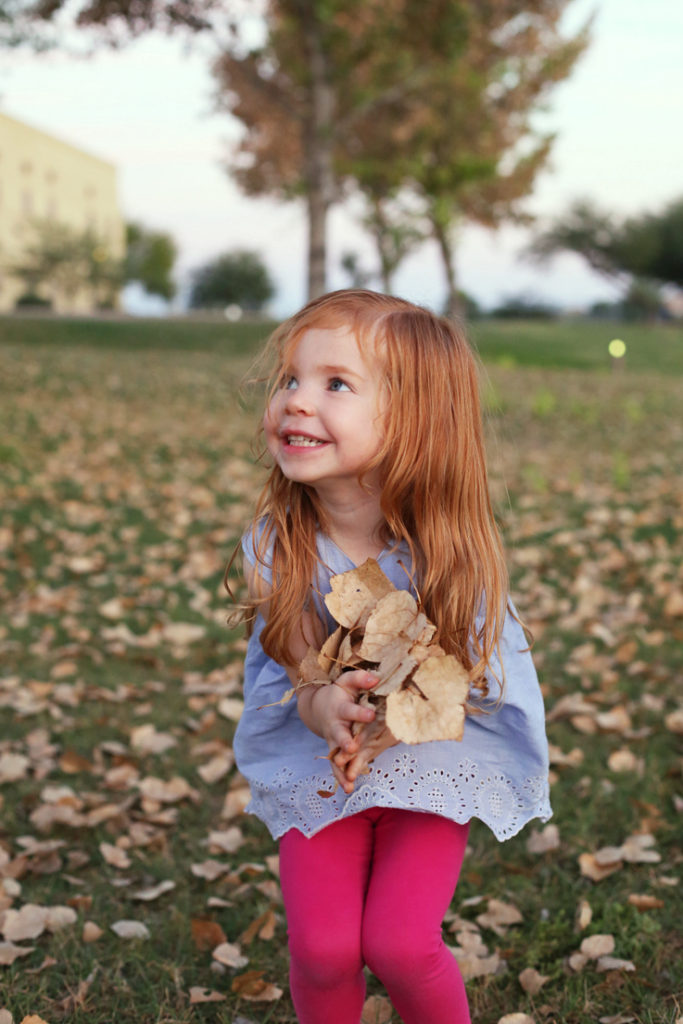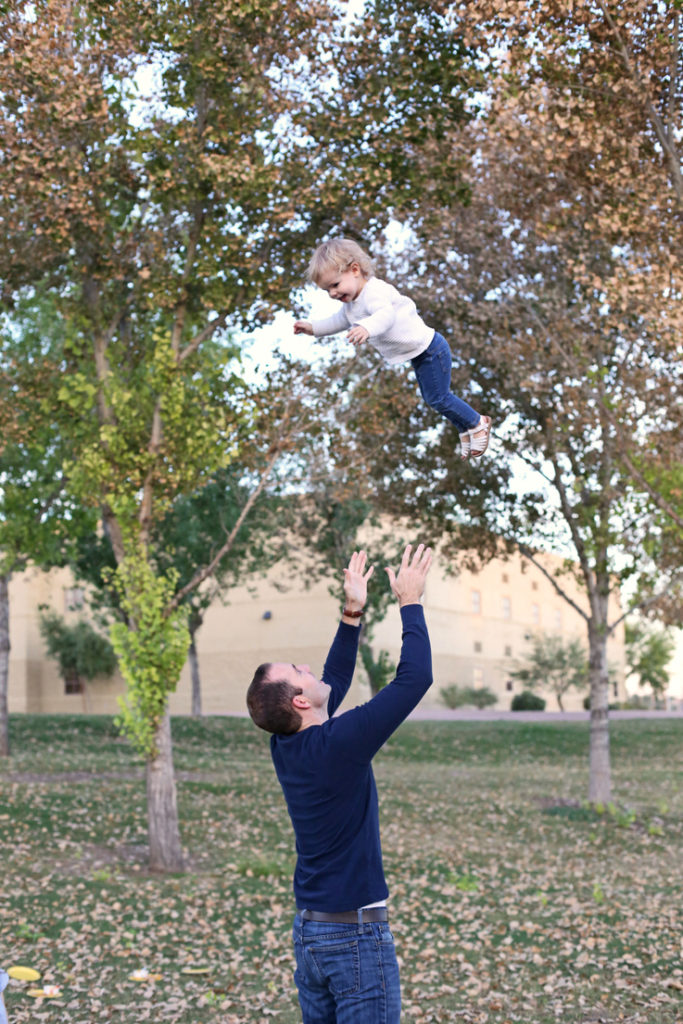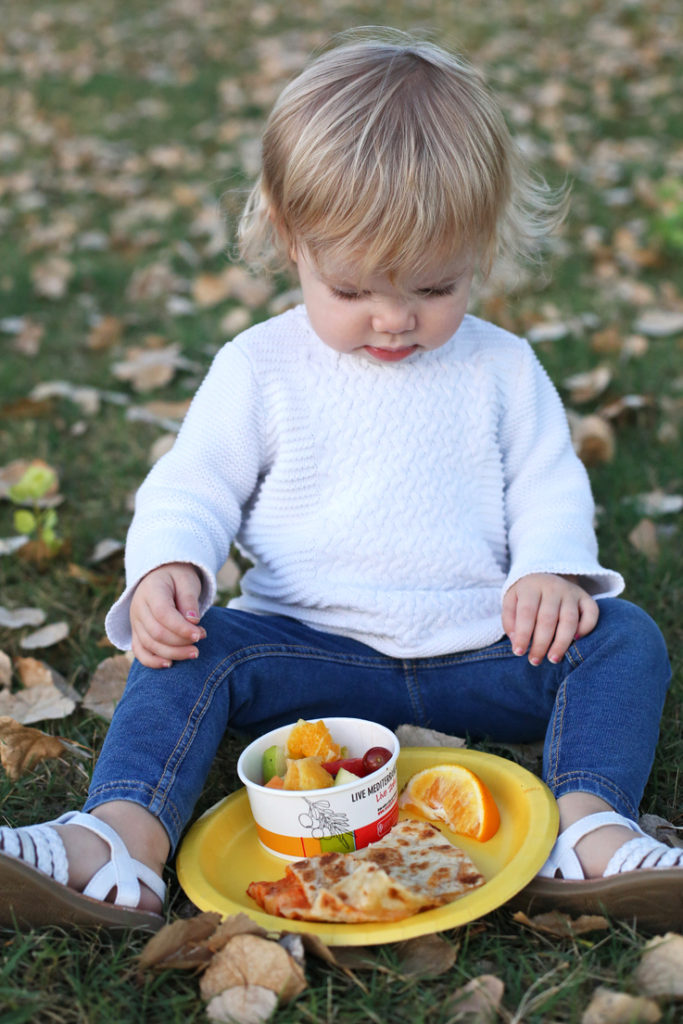 This Arizona summer was so rough on me.
On an almost daily basis between June and early September, I thought, "WHY do we even live here?"
I'm sure being pregnant and tired didn't help, but I've never felt so thrilled for fall to arrive.
All summer, I've felt trapped inside by the blazing heat, and I'm rejoicing daily that we're finally able to go outside again.
We're visiting our neighborhood park almost every day again, the streets are filled with people walking and children playing (in the summer, it's like living in a ghost town), and we're taking advantage of every opportunity to get outdoors.
My children are so much happier when they're able to play outside again, and I forgot how easy it is to keep them entertained when they have some space to spread out.
A bunch of leaves don't hurt either.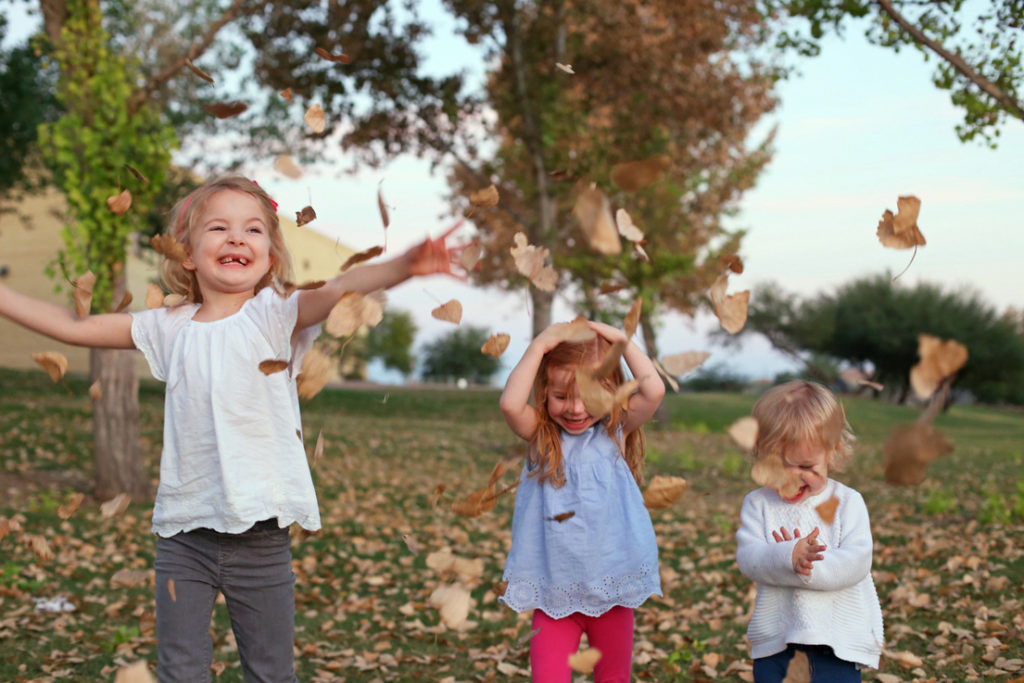 The dropping temperatures have also ushered in renewed requests from Ella to eat al fresco (her favorite Fancy Nancy term), and we've obliged as much as possible.
Last week, when the leaves started dropping all over the place and it truly looked like fall, we picked up dinner at Zoës Kitchen in Chandler, and headed over to a big open field near our house.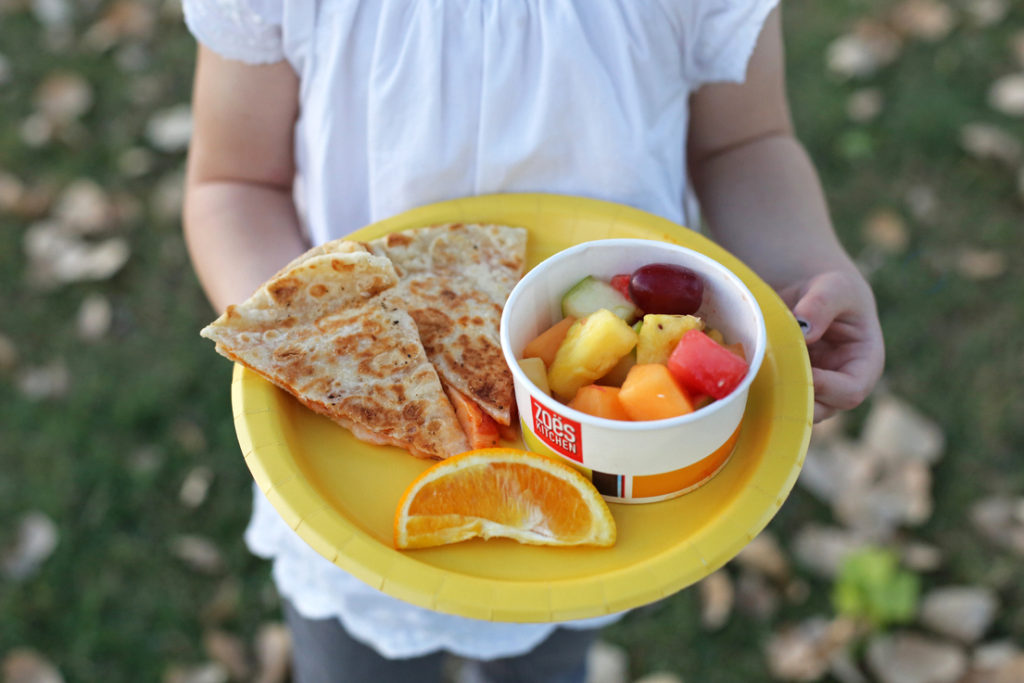 They just launched a new kids menu that has more options (my girls are obsessed with piadinas – like a quesadilla but way way better)  and I love the range of side options, from fresh fruit to hummus to roasted veggies. I love the convenience of a quick meal that offers the kinds of things I'd make at home and that my girls will actually eat.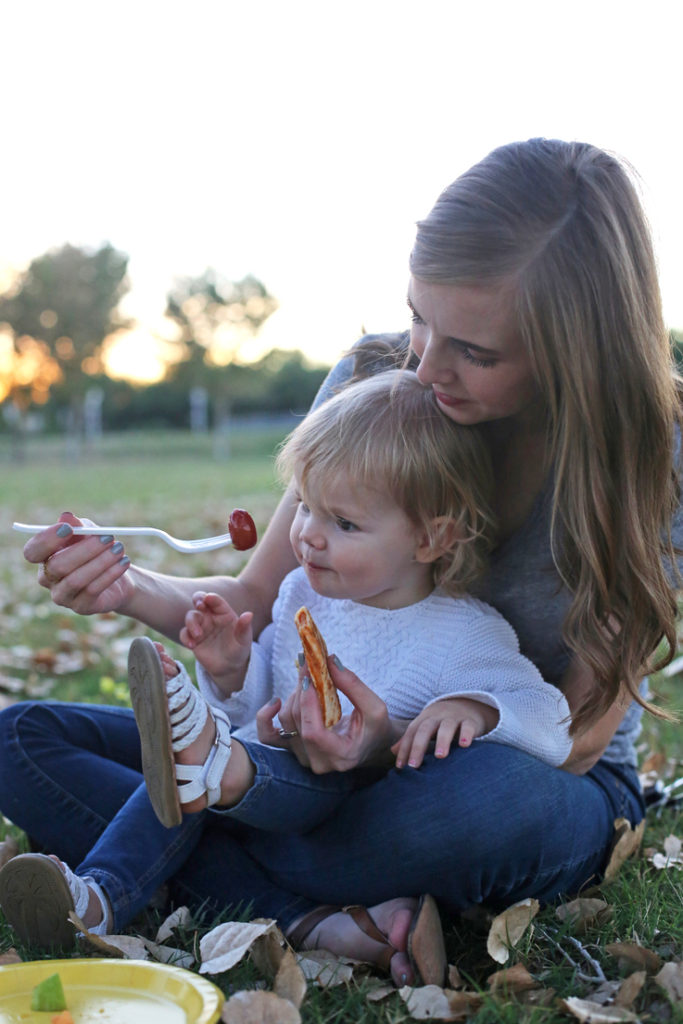 Their non-children menu is also excellent – Bart raved about his grilled Gruben sandwich and I had the Greek chicken pita.
It was such a nice, relaxed evening (and the girls actually ate their entire meals, which never happens – usually we get home after they've picked at their food or ignored it completely and then they're all, "so, what's for dinner?" and that's not at all irritating). I feel like I'll never get over the joy of being able to actually go outside after a summer of indoor living.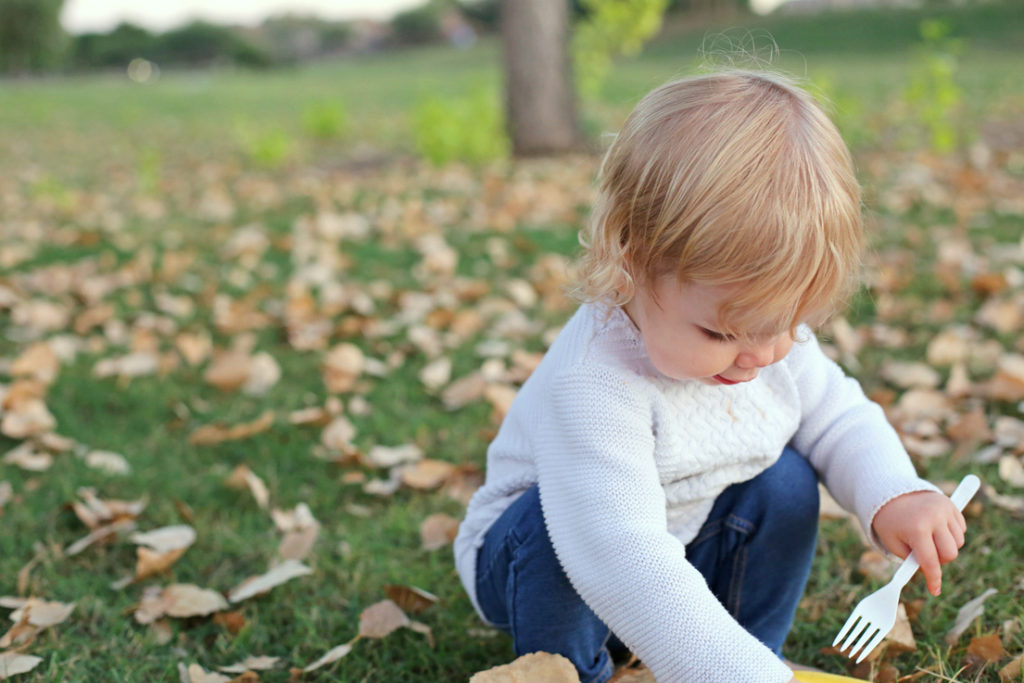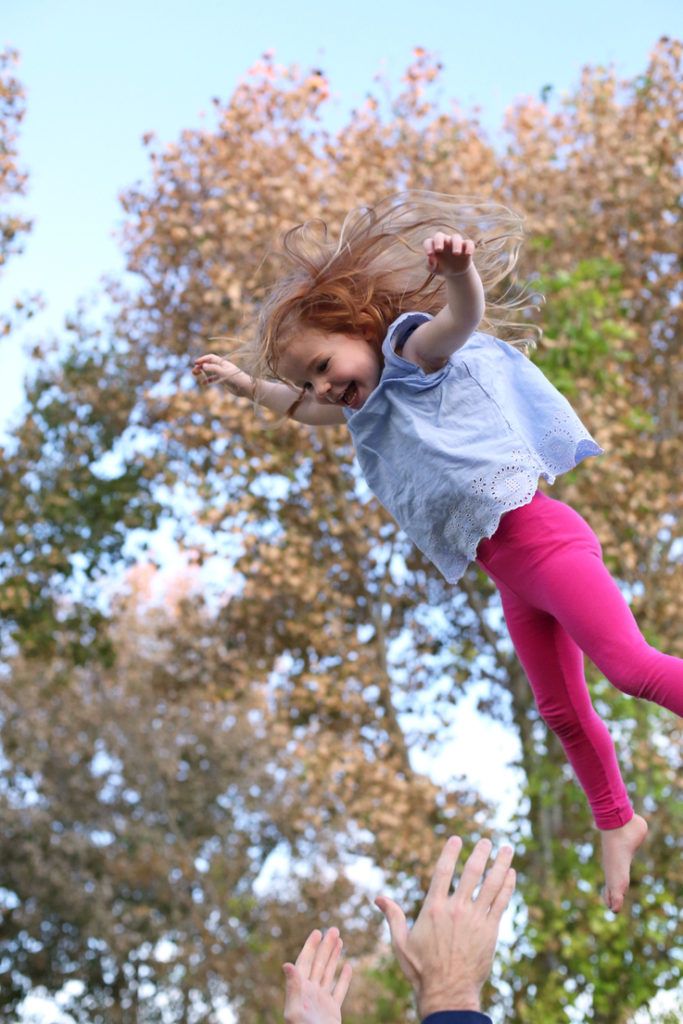 I wish I could end this post by saying that then all the girls came home and, thanks to all the energy they'd burned racing around, fell immediately asleep, but that was only true for Ella and Star. Ani was awake in her room, singing songs, playing with her toys, and reading books until after ten p.m. Apparently she needs to start running marathons.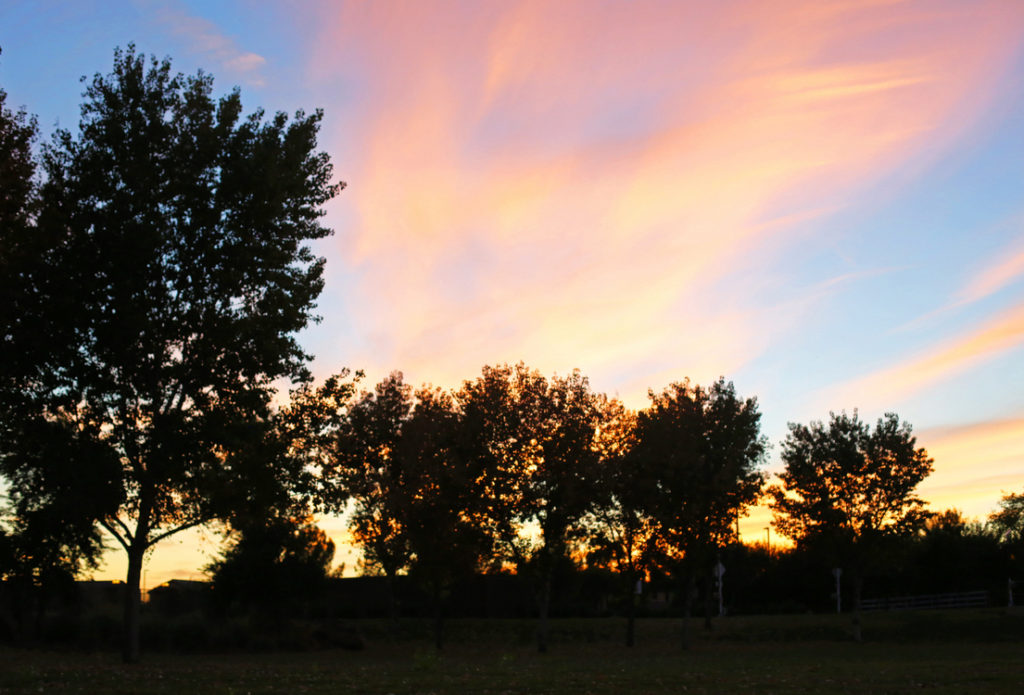 I was selected for this opportunity as a member of Clever Girls and the content and opinions expressed here are all my own.