Isn't summer the best?
It's so novel to live somewhere that you can actually go outside during the summer and I am SOAKING it all up.
Here are a few of my current summer favorite things right now.

 4 Summer Favorites
This perfect $22 hat. I bought this hat last year and it was always just too big and floppy and I felt stupid every time I wear it. It finally found a new home at the local thrift store. This new hat is the perfect size – big enough for good sun coverage but not so big that your hat enters the library an hour before the rest of your body does. I'm a huge fan and have been wearing it nonstop.
London Littles Sunglasses. Almost two years ago, Bart and I launched London Littles with a line of children's rain boots (I wrote a whole post about starting it here!) and this week, after more than a year of working on these, we just launched two styles of children's sunglasses. We have a metal version and a bamboo version and I'm obsessed with them both. I love that they're super cute AND that they protect my children's eyes when we're out in the sun.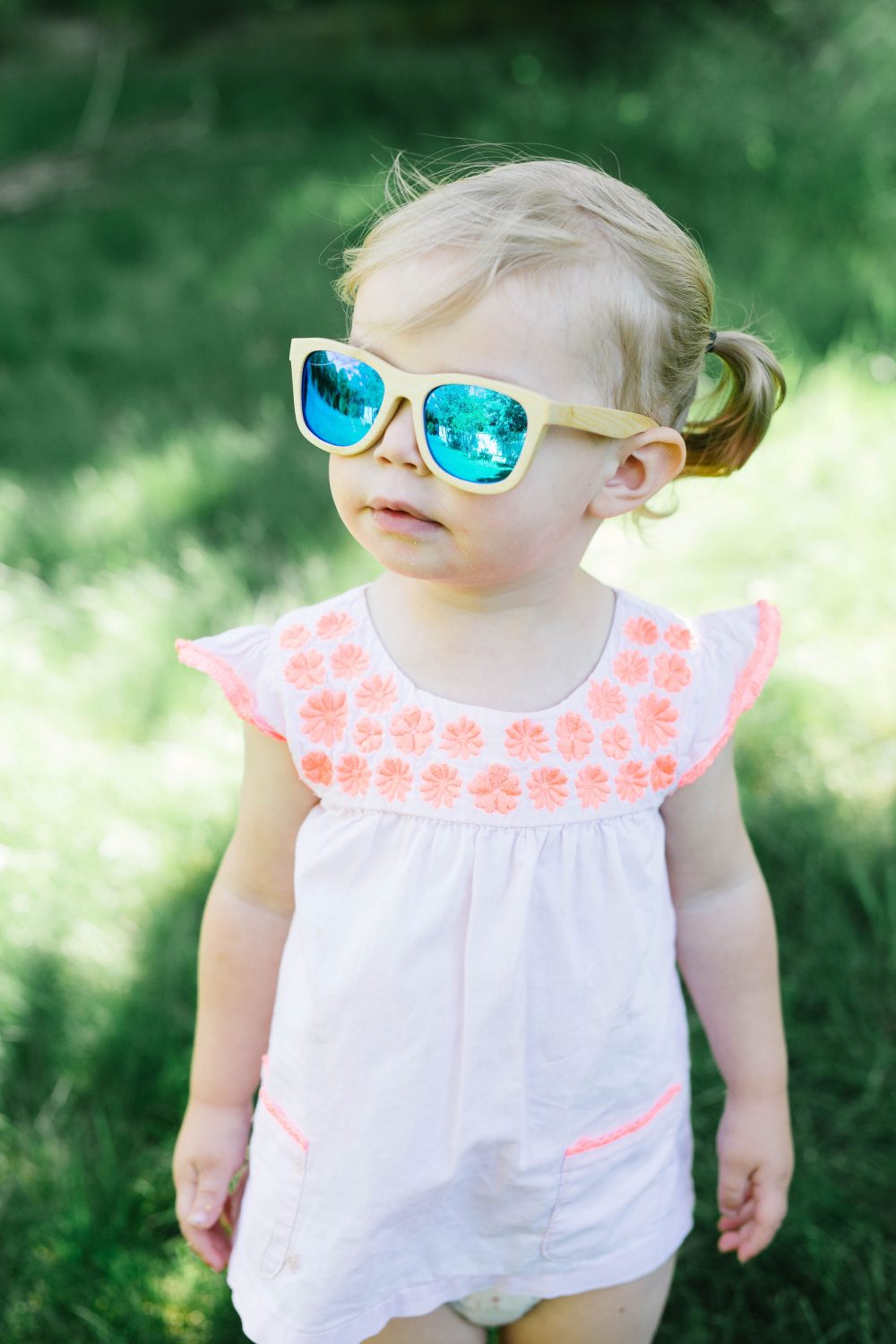 Rosehip Oil. Do you follow Jenny Komenda? I'm border-line obsessed with everything she does (her house projects kill me every time). She mentioned this oil that she uses as a moisturizer a while ago and I've been hooked ever since. The drier climate in Utah really sent my skin into a tailspin during the winter and this has been a game-changer.
Reflex Leggings. I had a pair of running tights that I loved for functionality (super comfy and had side pockets for my phone) but the design on them was deeply unflattering and I finally just got tired of looking at myself in them. I'd heard basically the whole internet raving about these $24.99 pair from Amazon and I LOVE them just like everyone else. I ordered them in Pomberry and I'm a big fan.

P.S. IF YOU LIKED THESE Summer FAVORITEs, YOU MIGHT ALSO LIKE THESE PAST FAVORITES!
Photos by Heather Mildenstein