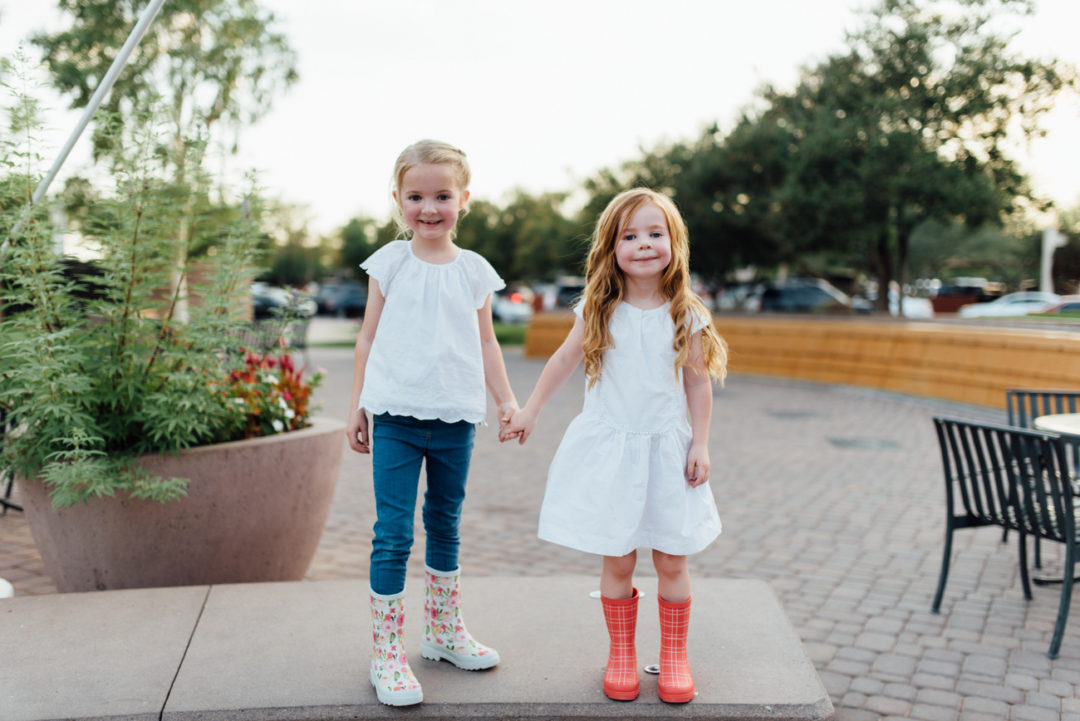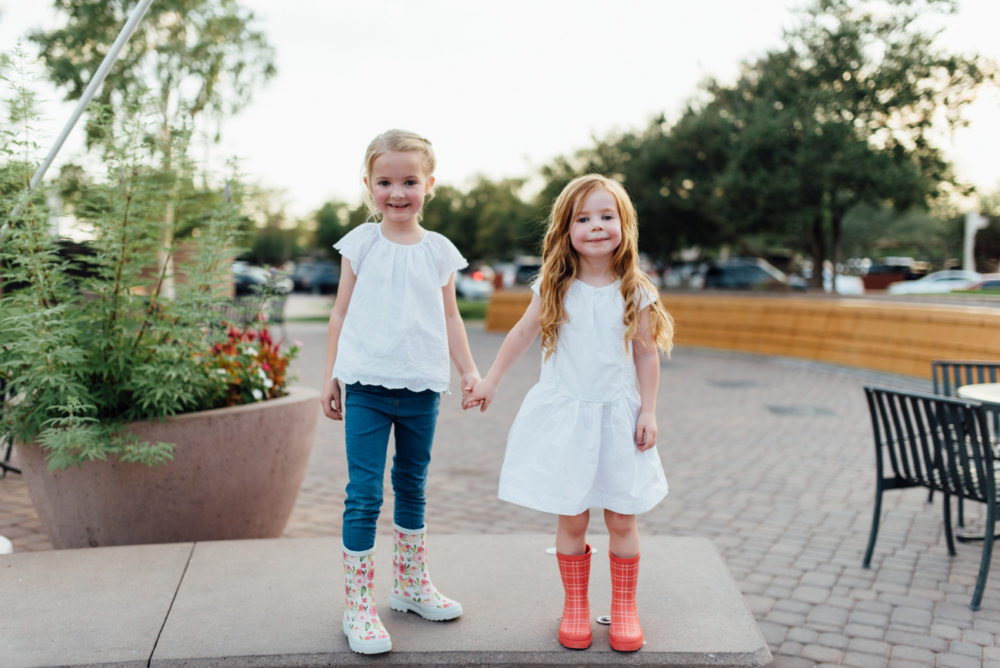 Last fall, we took a quick family road trip and on the drive back, Bart and I started chatting about starting a line of children's products.
What initially began as a fun conversation to pass the time quickly morphed into a detailed discussion of the kind of dream brand we'd love to create.
Our girls are at such fun ages right now, full of curiosity and excitement for life, and we wanted a brand that could capture all the magic and adventure of childhood.
We discussed dozens of different options for what product would be right to launch this brand with, and we kept coming back to rain boots.
I love the bit of whimsy that rain boots inherently have, it's super convenient that my girls can put them on and take them off on their own, and they're so easy to wipe down after all sorts of adventures, from stomping in puddles to sandy beach days to playing in the sprinklers in the backyard.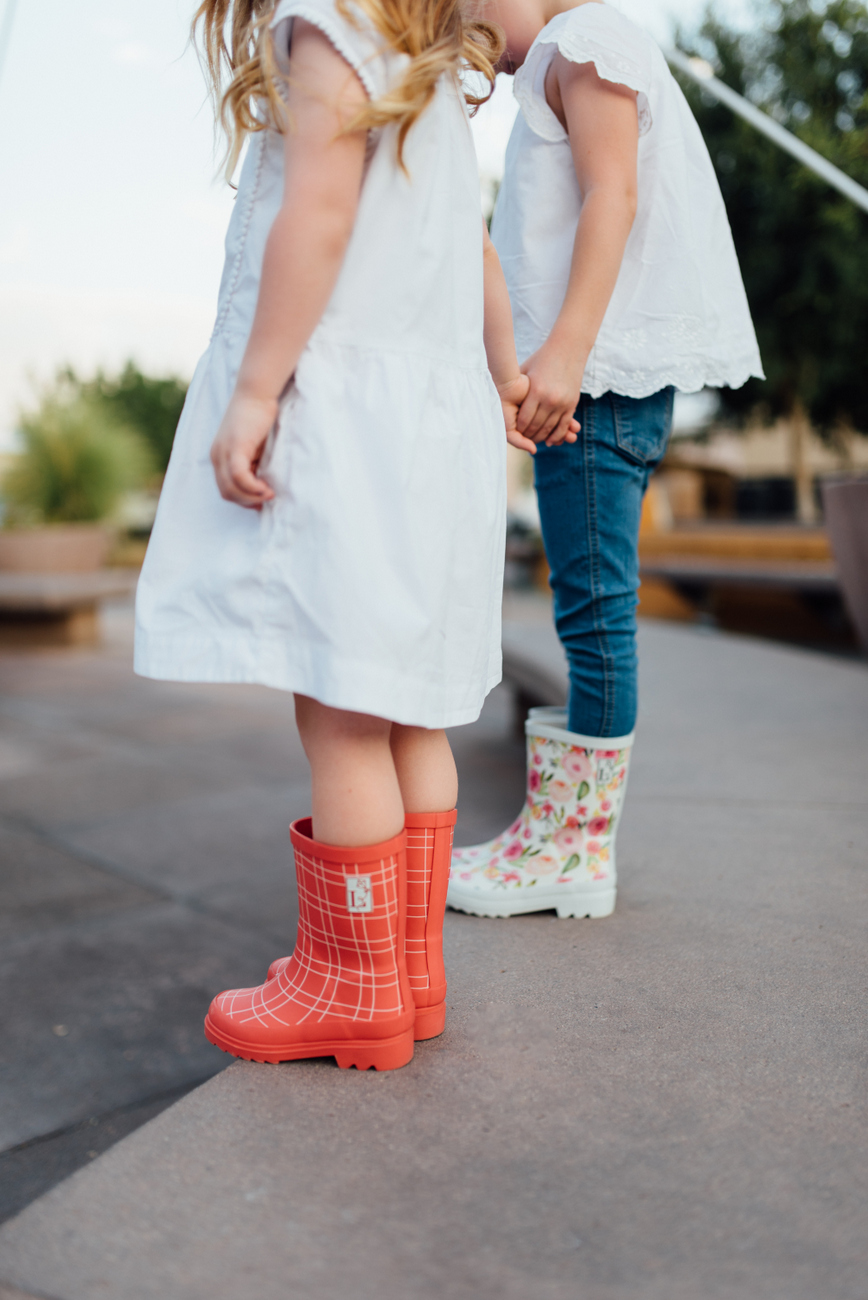 Ten months later, we are preparing for the launch of London Littles in September and I could not be more excited.
I've never really done anything like this, and it's been one of the most fun adventures of my life.
Bart and I have spent most of this year working on everything from packaging and logo design to prototypes, sizing, and patterns.
And when our first samples arrived, it was a magical moment.
It was the craziest thing to see this actual physical product after so much time figuring out colors, patterns, logo placement, sizing and all the other things that go into designing a product.
Even better has been watching our girls wear them on an almost daily basis since May, and seeing how much they love them and how cute they look with everything from little dresses to shorts and t-shirts.
Right now, as we get close to launching next month, it's a flurry of figuring out packaging, having the required safety testing done (who knew this was even a thing for children's footwear in the US?), and doing photo shoots.
It's been a crazy ride so far, and it's just getting started!
We've told very few people about it over the last year – just a few friends and family members that we asked to give feedback about different patterns and colors or help with the logo and packaging design – so you guys are some of the very first to know about London Littles. I've been dying to tell you and it feels like Christmas morning to finally get to share this with you!
You can follow along over on our Instagram account to see more sneak peeks (I am in love with the little pink polka dot boots!) and stay updated on our progress, plus we have some fun things planned over there for launch week! I won't be posting much here about London Littles, so if you're interested in seeing it all unfold, Instagram is the best place to follow along.
Mainly, I'm just over the moon at seeing this idea come to life, and I cannot wait to see other little kids wearing these darling rain boots for all their own little adventures.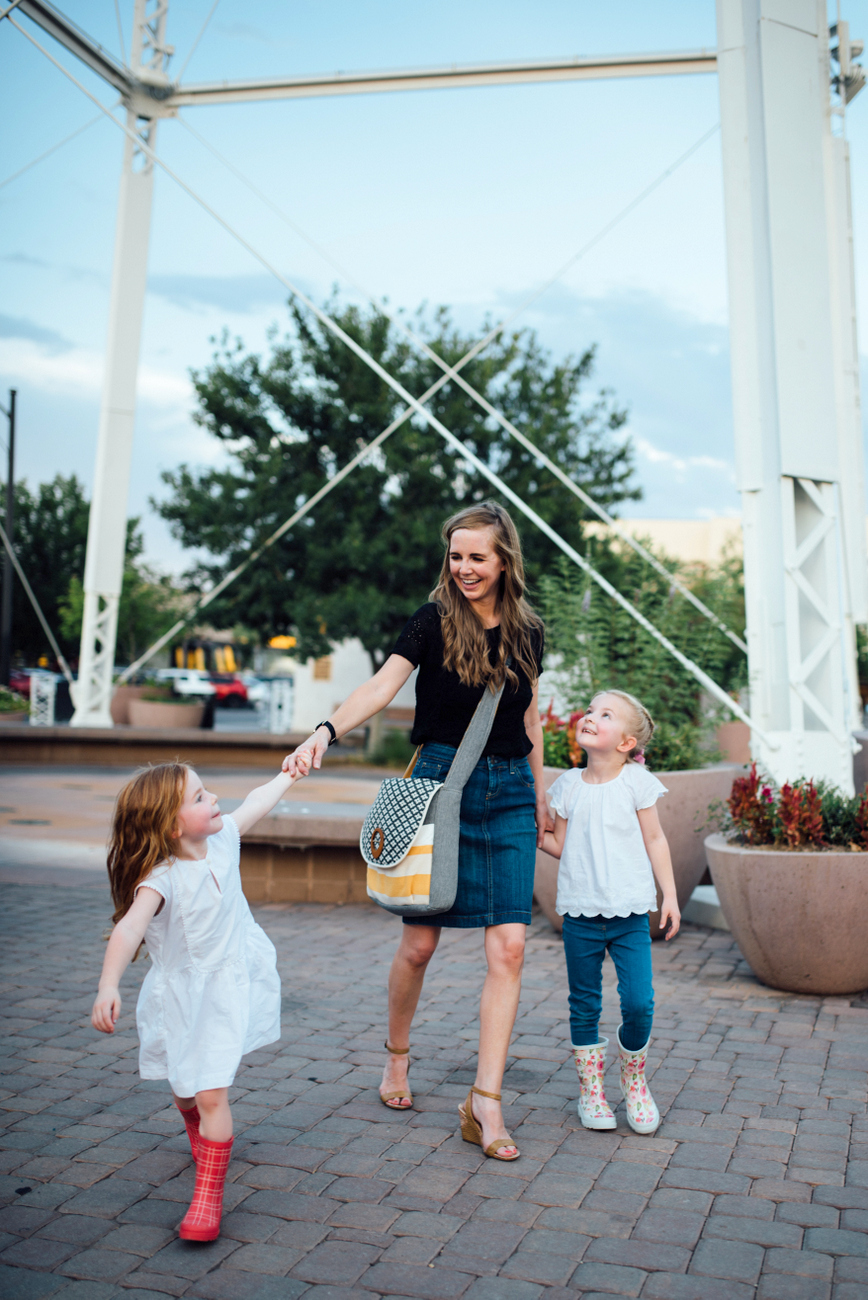 Photos by Christie Knight