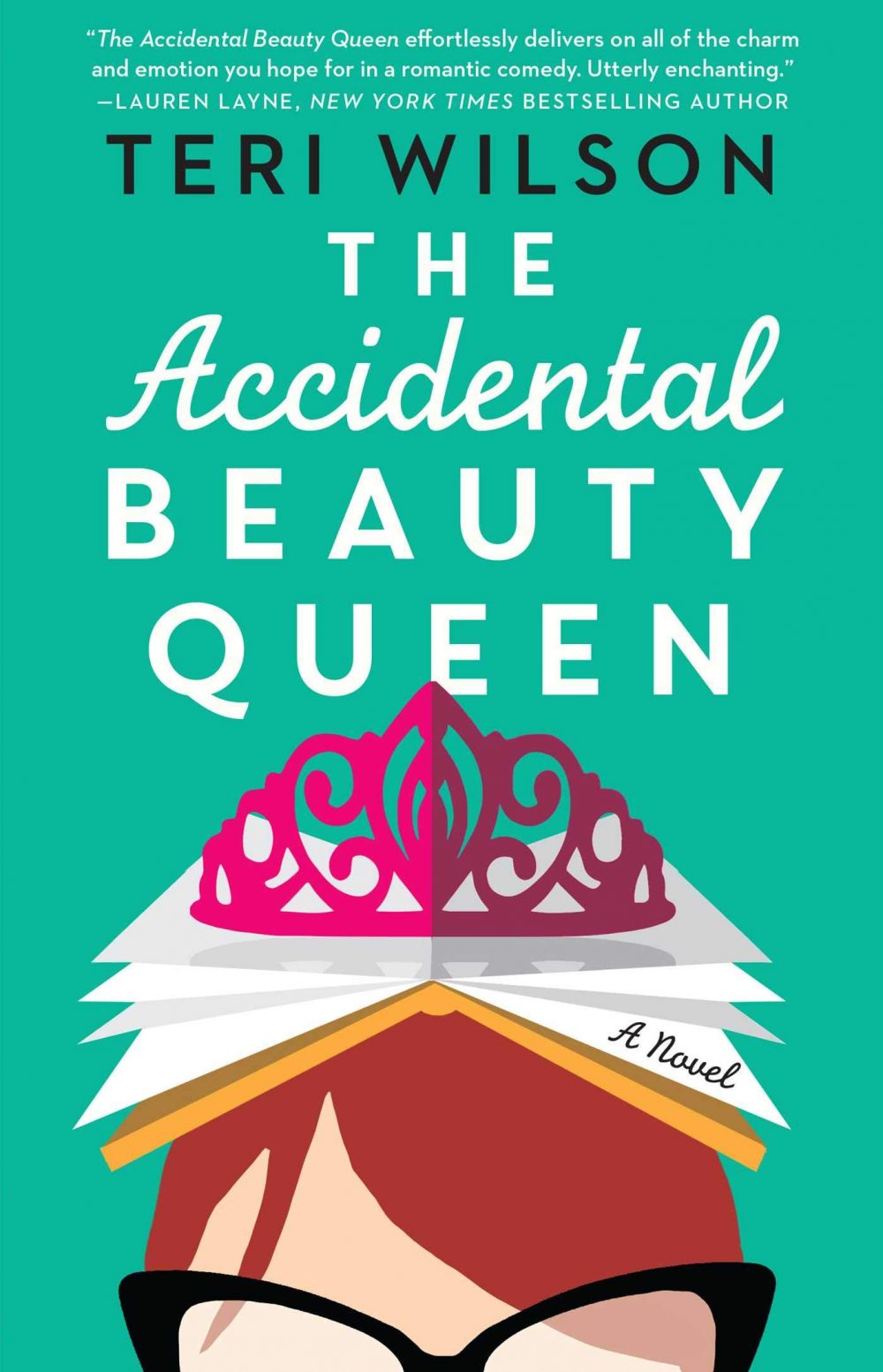 Every year, the Chick Lit category is by FAR the most popular category on the Summer Reading Guide (it usually has twice the views of any other category) and it's also the hardest category for me to find books for.
It's fairly challenging to find chick lit books that have any sort of substance – I'm not looking for great literature, but I don't want COMPLETE fluff – and aren't super steamy.
I didn't read The  Accidental Beauty Queen before the 2019 Summer Reading Guide came out, but it was the first book I dove into when MY summer reading started.
And it didn't disappoint.
I heard about it from Modern Mrs. Darcy's summer reading guide and I blazed through it in a weekend.
If you're looking for a fun, sweet summer read, this is a winner for sure (bonus that it's also available on Scribd so you can listen to it with no wait – you can sign up for a free 60 day trial here).
The Accidental Beauty Queen by Teri Wilson
Charlotte Gorman is looking forward to a week in Florida. She's a fairly quiet elementary school librarians and she's brought along a massive stack of books to read, plus she intends to spend as much time at Harry Potter World as possible.
The real reason she's in Orlando is because her identical twin, Ginny, is competing in a beauty pageant, and Ginny invited her to come stay at the lux hotel so they could spend time together in the evenings.
This pageant is particularly important because their mom won it some 40 years earlier and she passed away when the twins were in elementary school. It's Ginny's last year before she's too old to compete and she's determined to win.
Charlotte, as you might guess, looks down a little on the whole beauty pageantry. And Ginny and Charlotte's relationship is a little strained anyway, for reasons that become clear as the plot develops.
And then, the night before the pageant events begin, Ginny has a terrible allergic reaction and there's no way she can compete when her whole face is swollen up. She convinces Charlotte to take her place in the pageant long enough for the swelling to go down and then they can switch back and Ginny can complete (and hopefully win) the pageant on her own.
Charlotte is NOT thrilled about it, especially when it requires her to have basically a complete makeover, but she agrees.
And naturally, things become even more complicated when she meets a ridiculously handsome guy who seems to love books – from Harry Potter to Jane Austen – as much as she does. And who also thinks she's Ginny.
The Accidental Beauty Queen was such a fun read. I wasn't sure how things were going to play out, which I always like, and I've never been able to resist a twin switch story since my days of reading Sweet Valley Kids.
And, I mean, an elementary school librarian heroine and a Darcy-quoting leading man? How could I even resist.
If you're looking for a sweet summer read? It'll be hard to go wrong with this one.
If you like fun chick lit like The Accidental Beauty Queen, you might also enjoy these books:
I've Got Your Number (this book made me laugh out loud – it's one of my all-time favorite chick lit titles)
Attachments (possibly my all-time favorite romance story)