I know autumn is here not because of the weather (it's currently in the high nineties here), but because when I go to the grocery store, I see pumpkin flavored things on every shelf.
Pumpkin Spice Cheerios.
Pumpkin Spice pudding.
Pumpkin Pie Poptarts.
I've mentioned in the past that I'm not the world's biggest pumpkin fan, but these pumpkin chocolate chip muffins are so good that even a pumpkin agnostic like me can get completely behind them.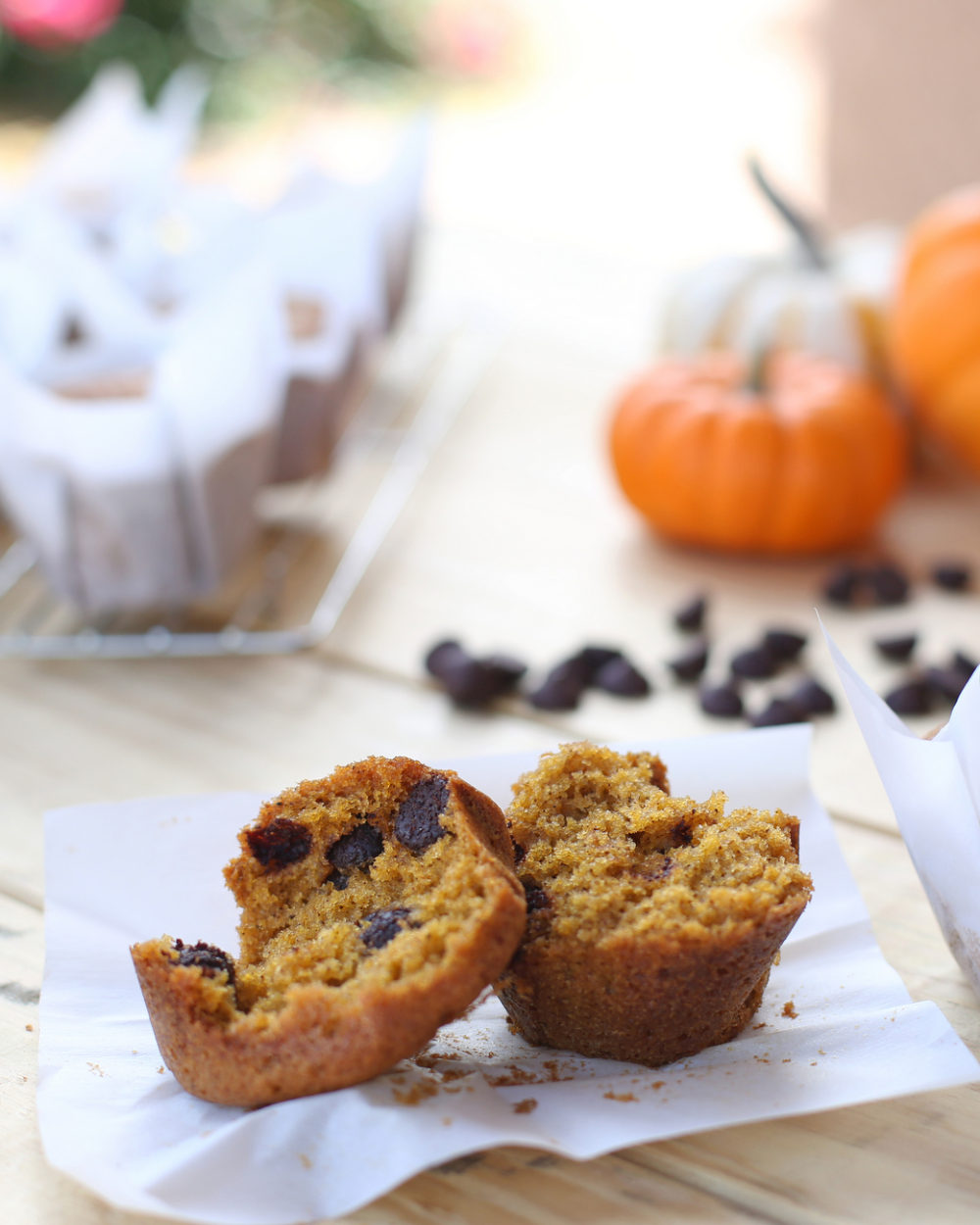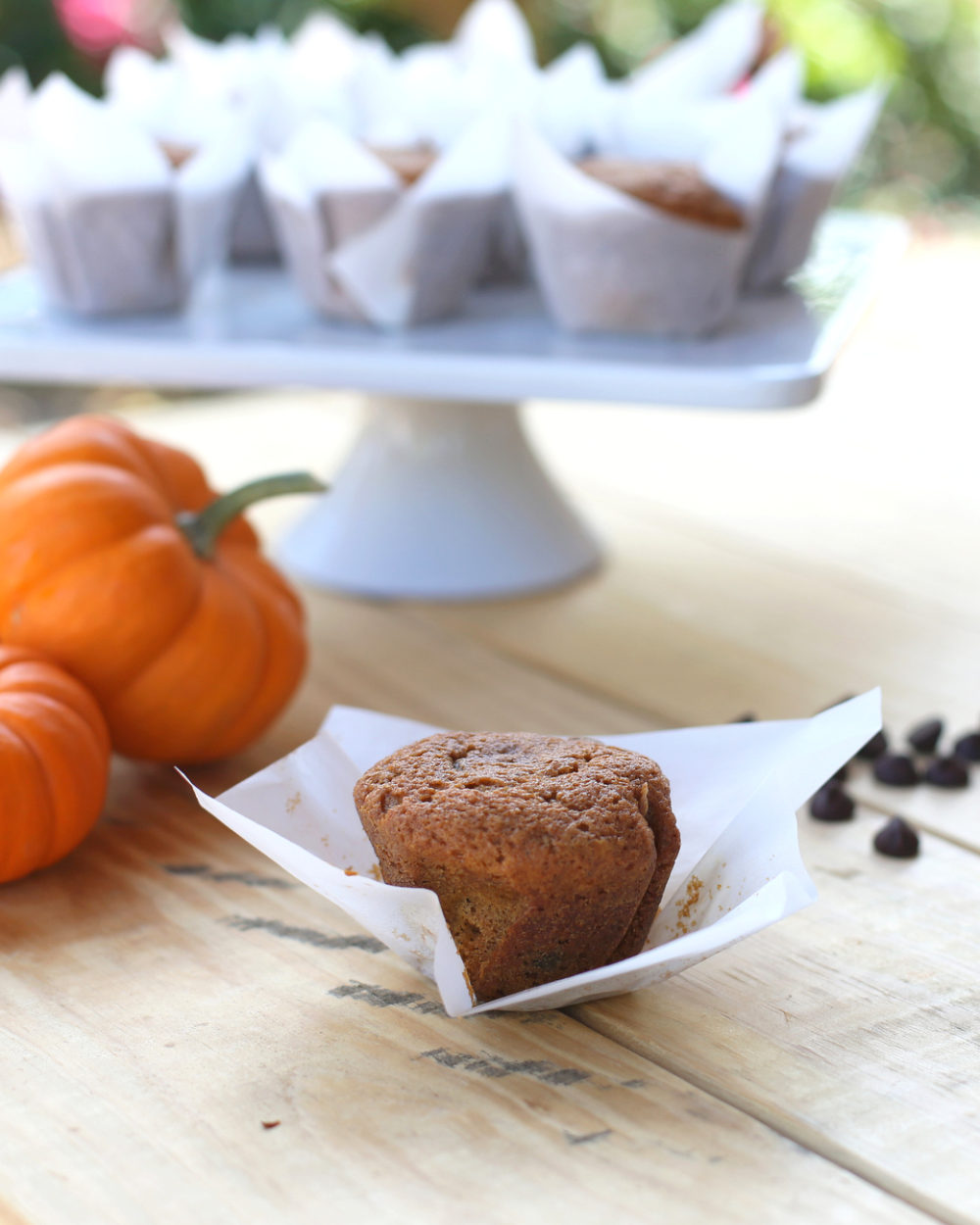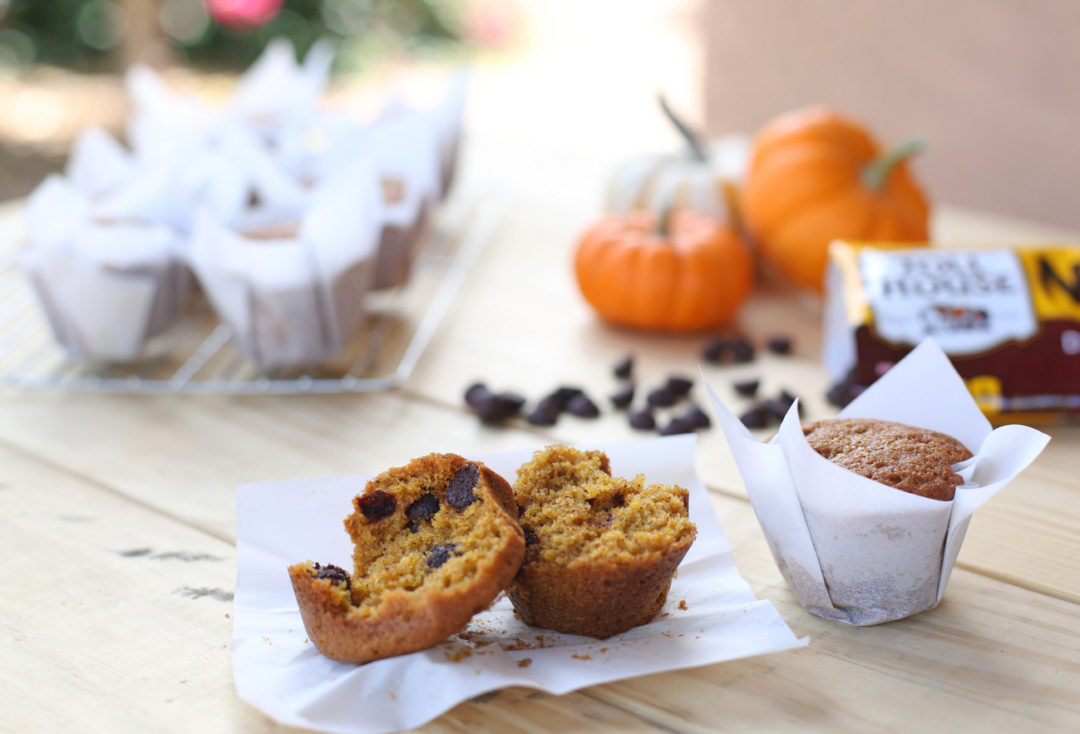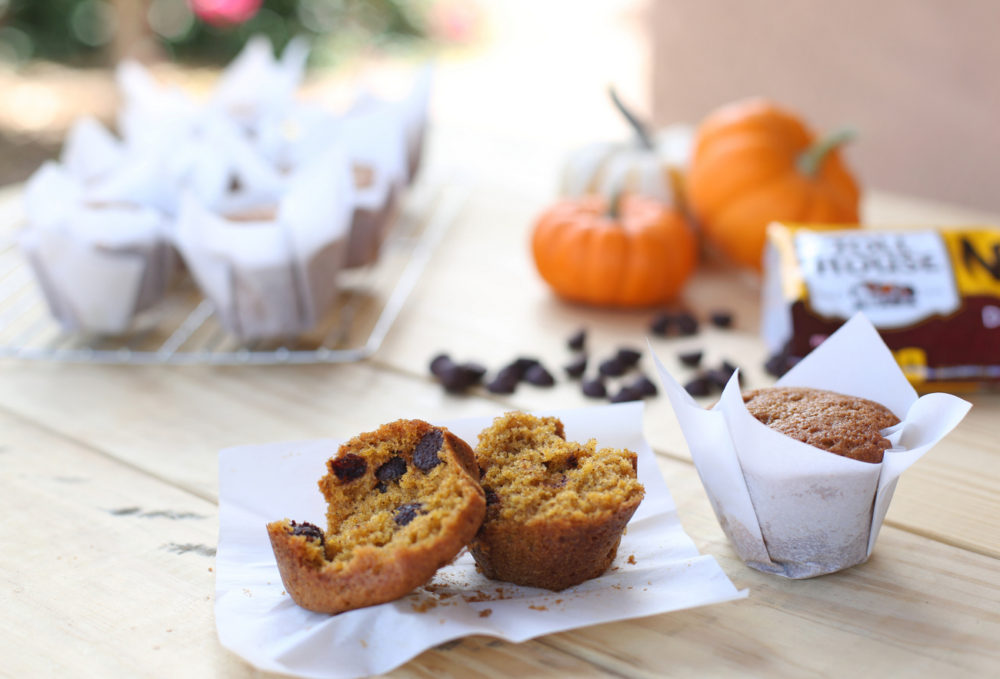 Also, every year when Bart's sister and her husband and their six kids come to visit for Thanksgiving, I make a double batch of these pumpkin chocolate chip muffins for a quick Sunday breakfast along with a smoothie, and they are always gone in about 15 seconds flat.
And it makes me a very popular mom when I pull a batch of these out of the muffins.
Plus, you just can't beat the smell of pumpkin, cinnamon, cloves and nutmeg baking in the oven. It just makes the whole house smell amazing and feel super cozy (even if your children are all wearing shorts and flip flops).
Add a generous cup of chocolate chips, and I'm all in.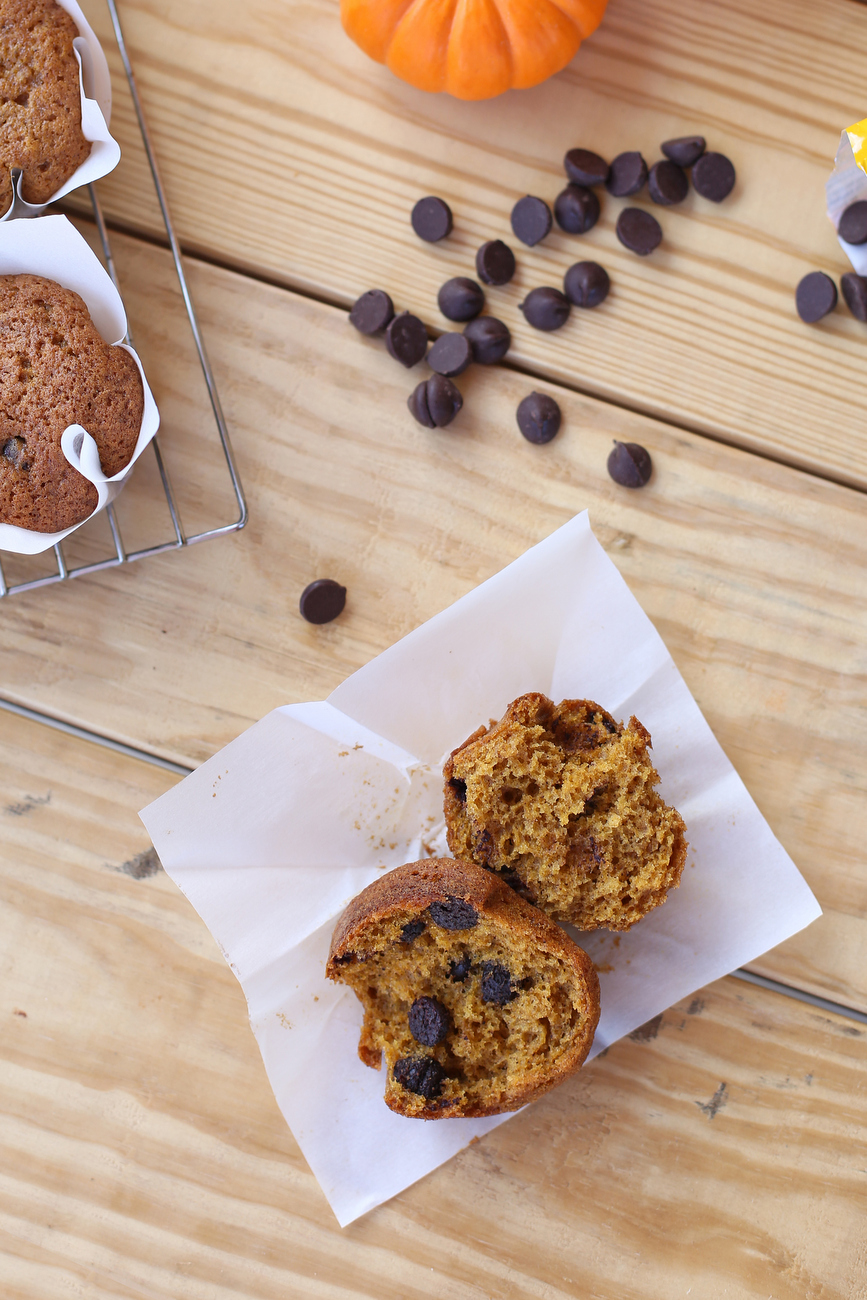 P.S. I love making these parchment paper liners because it makes them look a thousand times fancier and also there isn't half your muffin left sticking to your muffin liner. I did a little quick tutorial for these last year here, if you want to make your own.
pumpkin chocolate chip muffins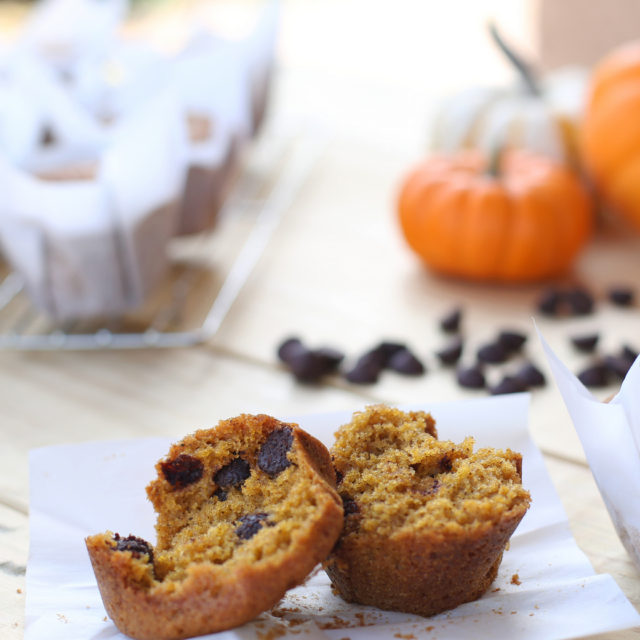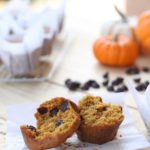 The Best Pumpkin Chocolate Chip Muffins
These are the BEST pumpkin chocolate chip muffins ever. They're full of flavor, bursting with chocolate chips and take only 10 minutes to get in the oven.
Ingredients
1 1/2

cups

sugar

1

cup

canned pumpkin

2

Eggs

1/2

cup

oil

1 3/4

cup

flour

1

teaspoon

baking soda

1/2

teaspoon

baking powder

1/2

teaspoon

salt

1/2

teaspoon

cinnamon

1/2

teaspoon

ground cloves

1/2

teaspoon

ground nutmeg

1

cup

semi-sweet or dark chocolate chips
Instructions
Preheat oven to 350 degrees. Grease or line your muffin tin and set aside.

Whisk together the sugar, pumpkin, eggs, and oil until smooth.

Pour the flour, soda, baking powder, salt, and spices on top of the wet ingredients and then whisk until smooth. Fold in chocolate chips just until combined (don't overmix it!).

Divide between the muffin tins and bake, about 25 minutes, or until the tops are lightly-browned and spring back when you press them gently with your fingertip.

Let cool for a few minutes then remove from the muffin tins. Serve warm.
if you liked this pumpkin chocolate chip muffin recipe, you might also like these other posts: