This post is sponsored by Flipp
Tablescapes are one of my favorite kinds of decorating.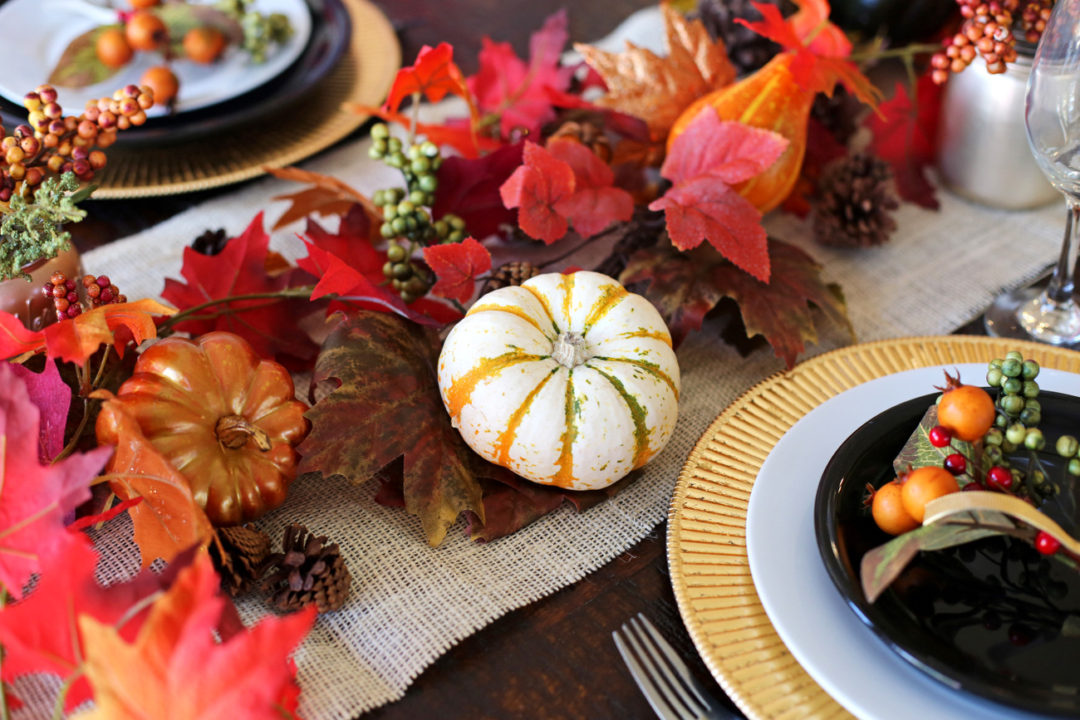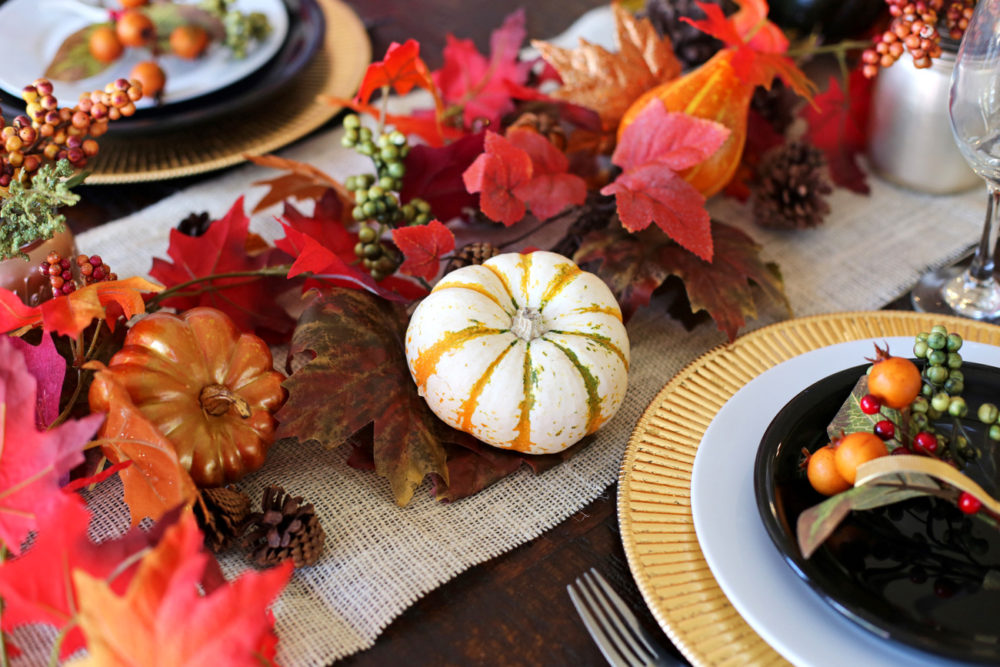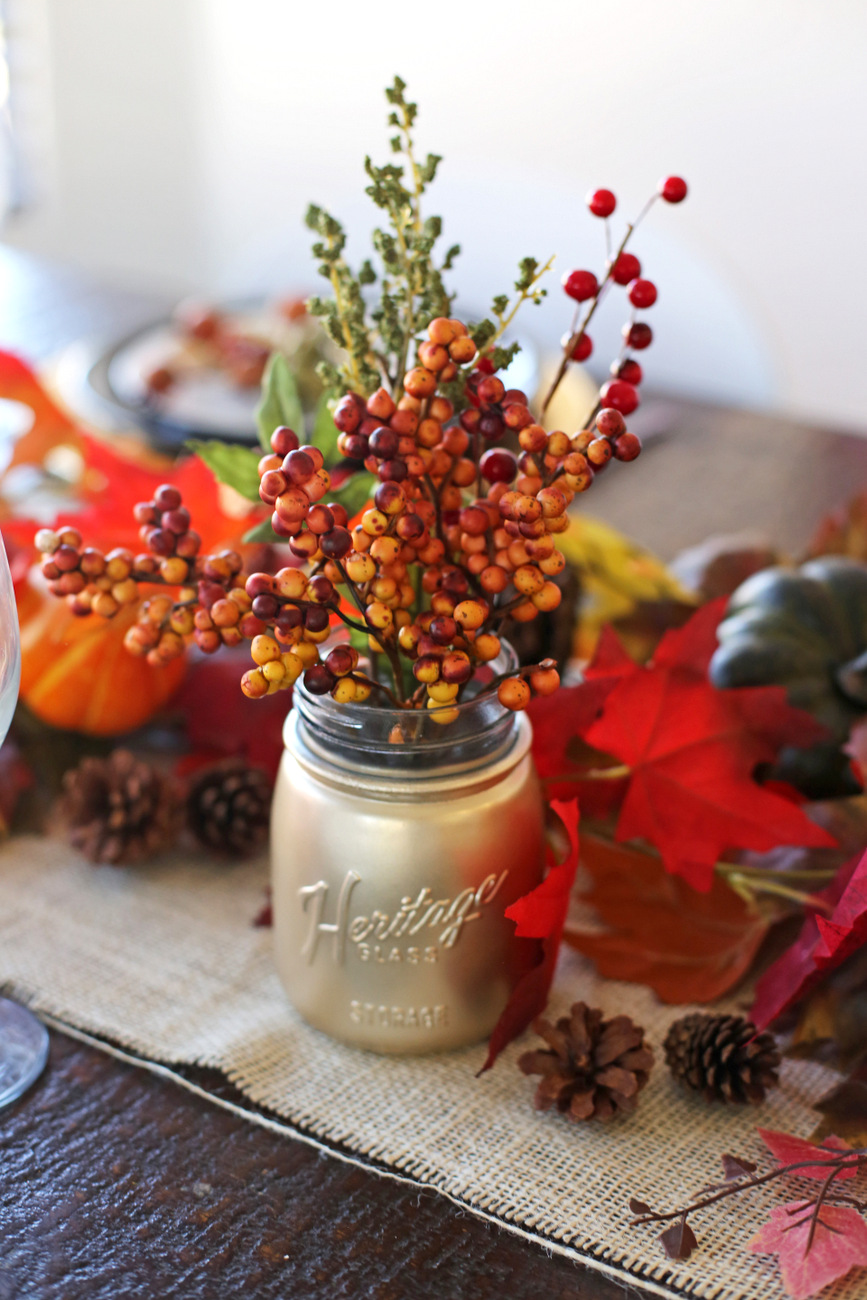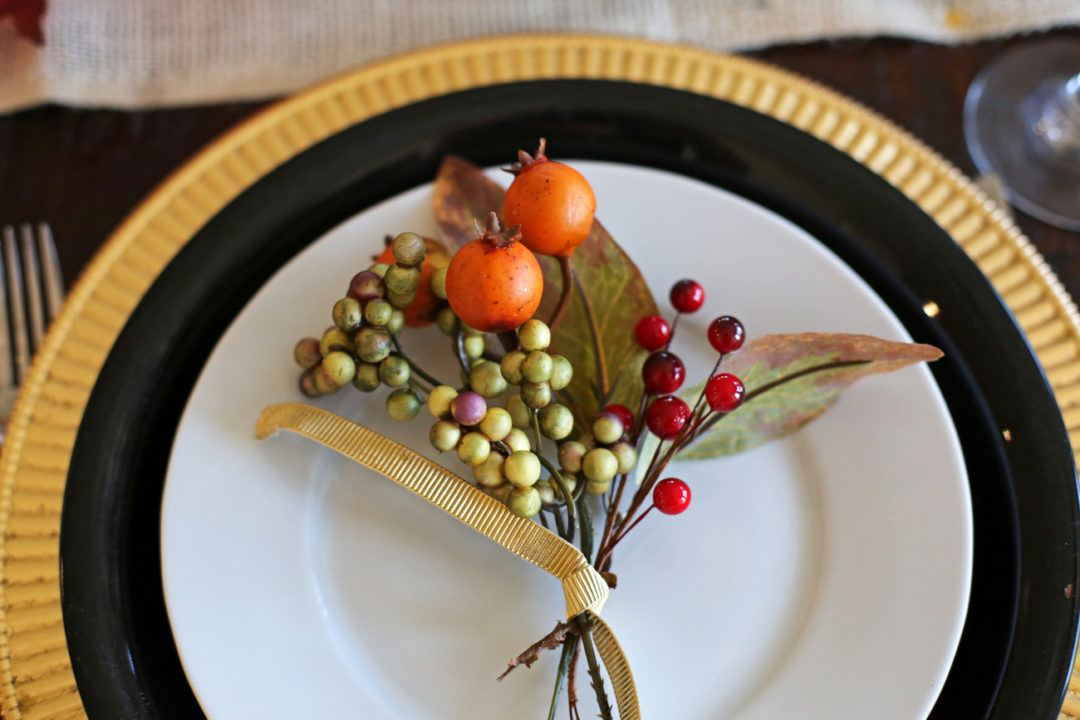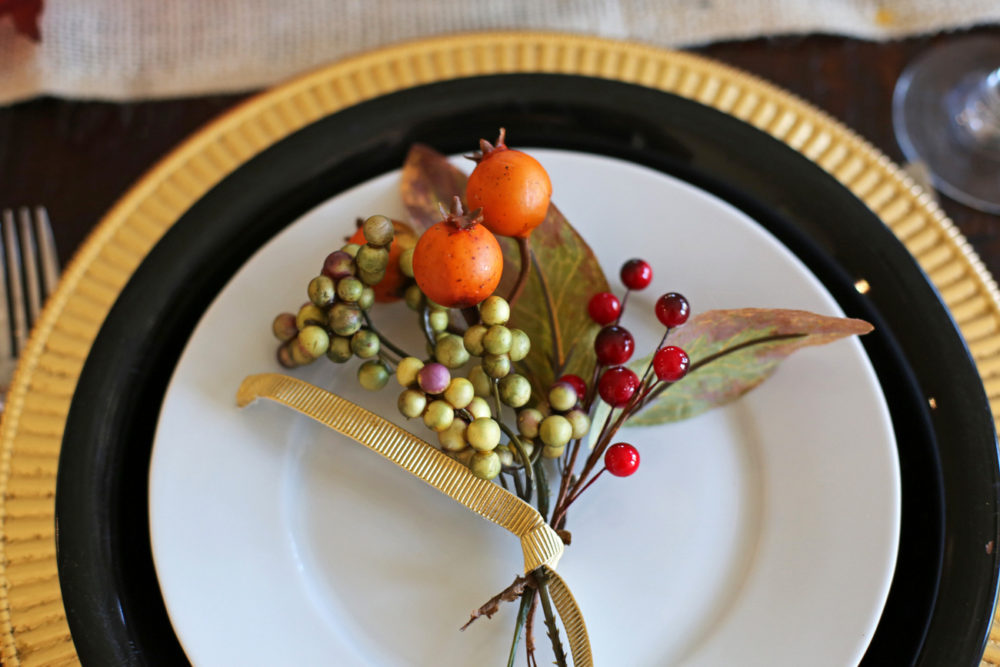 My grandmother is an amazing hostess and her table settings were always beautiful.
I remember lots of Christmas and birthday dinners at their house in Wisconsin when I was little, always with beautiful place settings, lovely centerpieces, and delicious food (I also remember sticking black olives on the ends of every one of my fingers and now I'm sort of amazed that she never got after me for that kind of uncouth behavior).
I've done Halloween and Christmas tablescapes before, but never an autumn tablescape.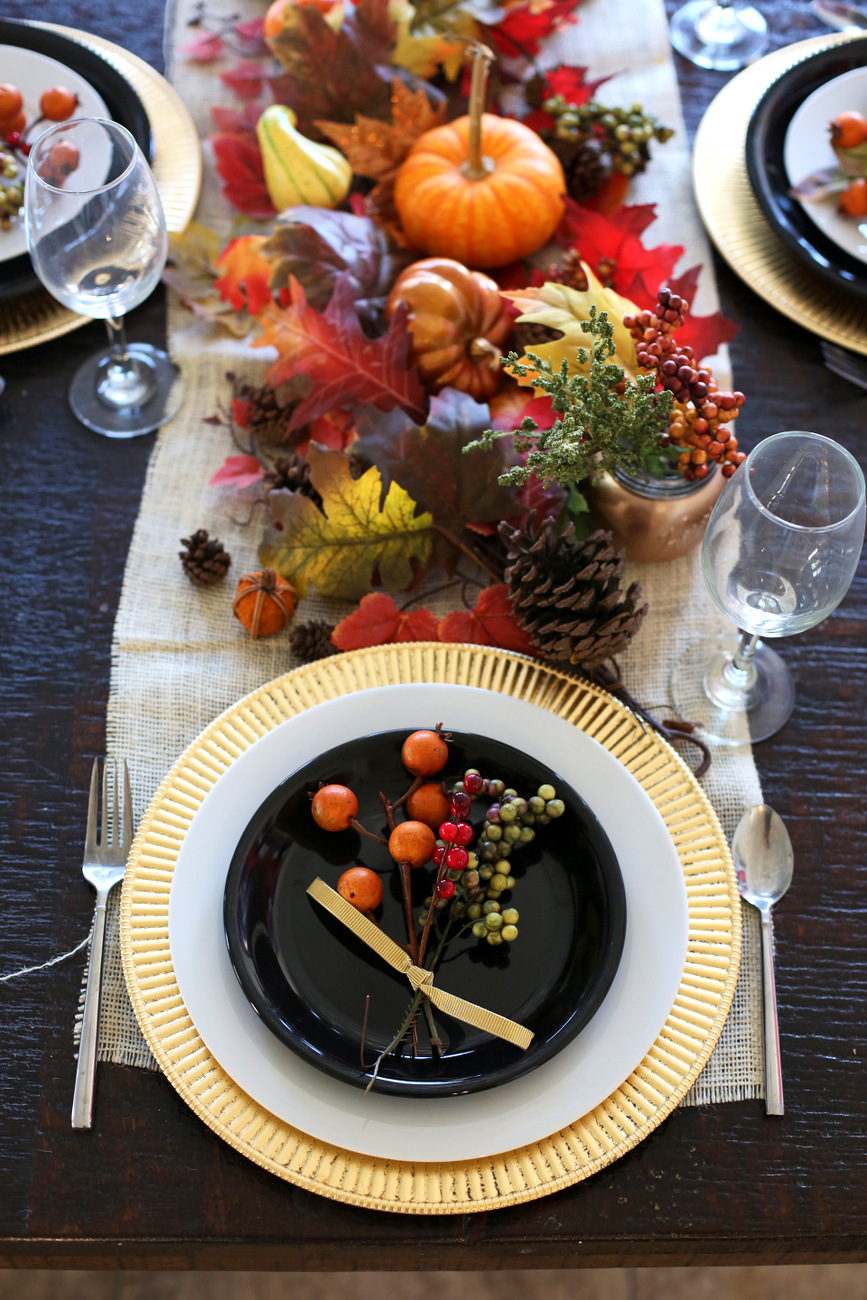 Since our biggest hosting is for Thanksgiving when Bart's sister, her husband and their six kids come to visit, plus Bart's parents and his younger brother, it seems kind of ridiculous not to have a beautiful table.
Obviously the week that they arrive is NOT when I feel like I want to be thinking through table decorations (which is why our table has never been very photo-worthy the last two Thanksgivings), so this year I took advantage of the calm before the storm to do a little shopping and figure out what I want it to look like.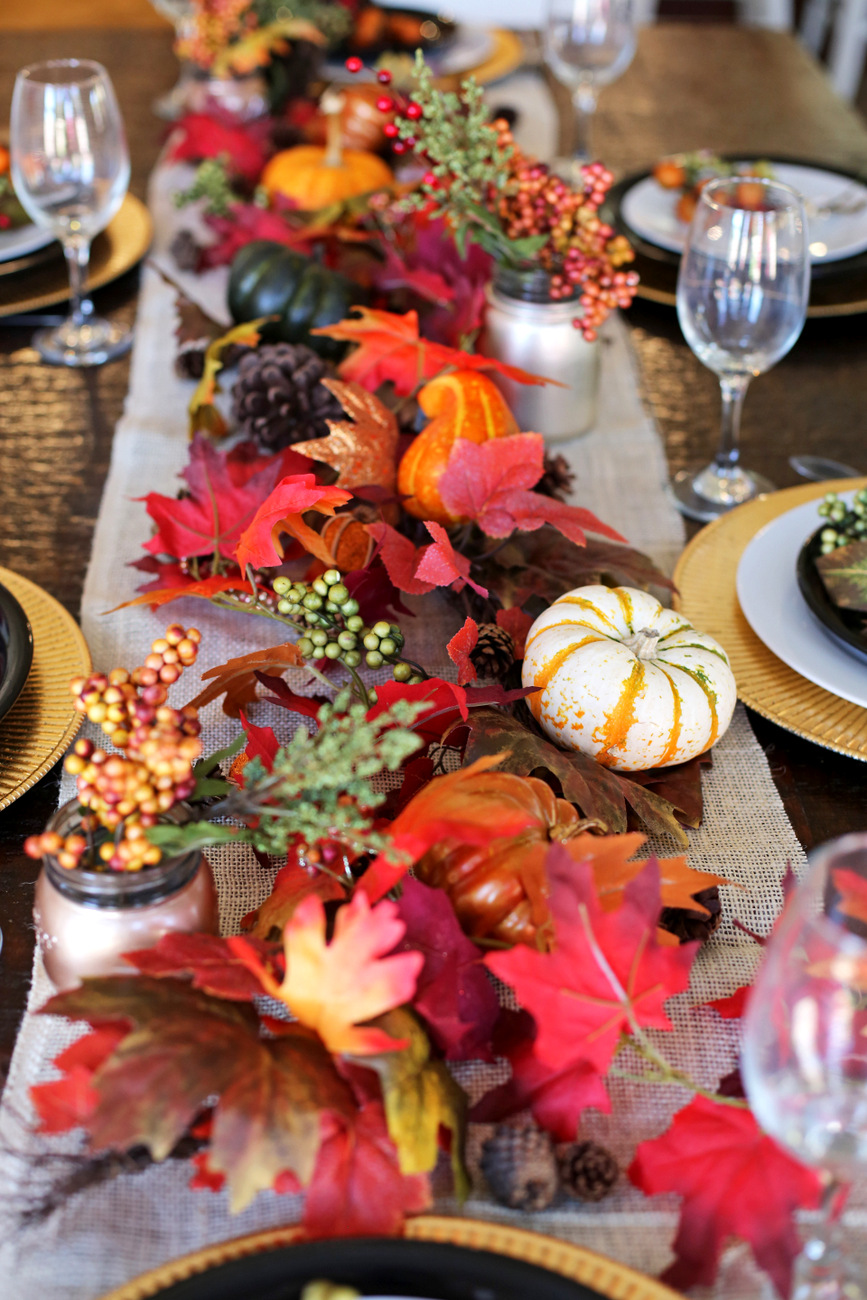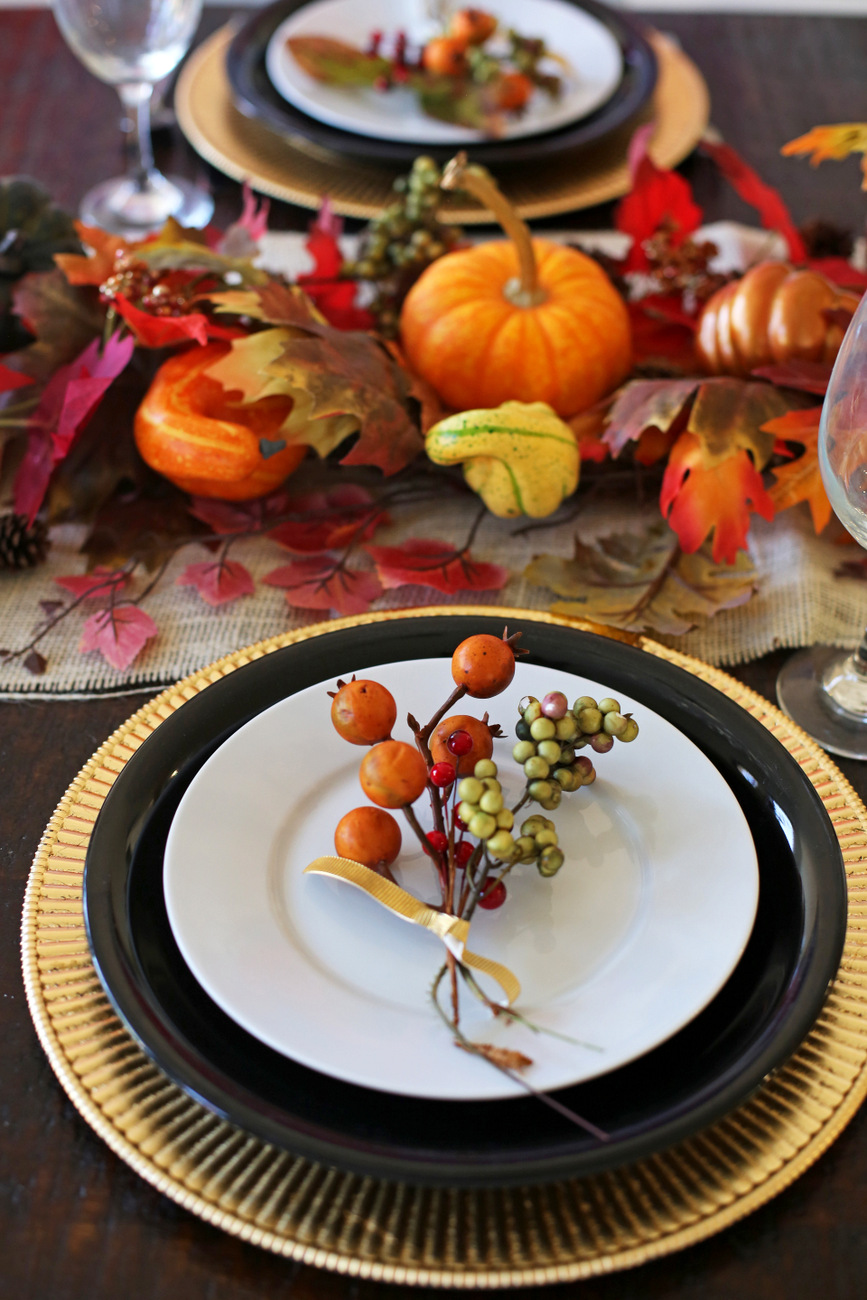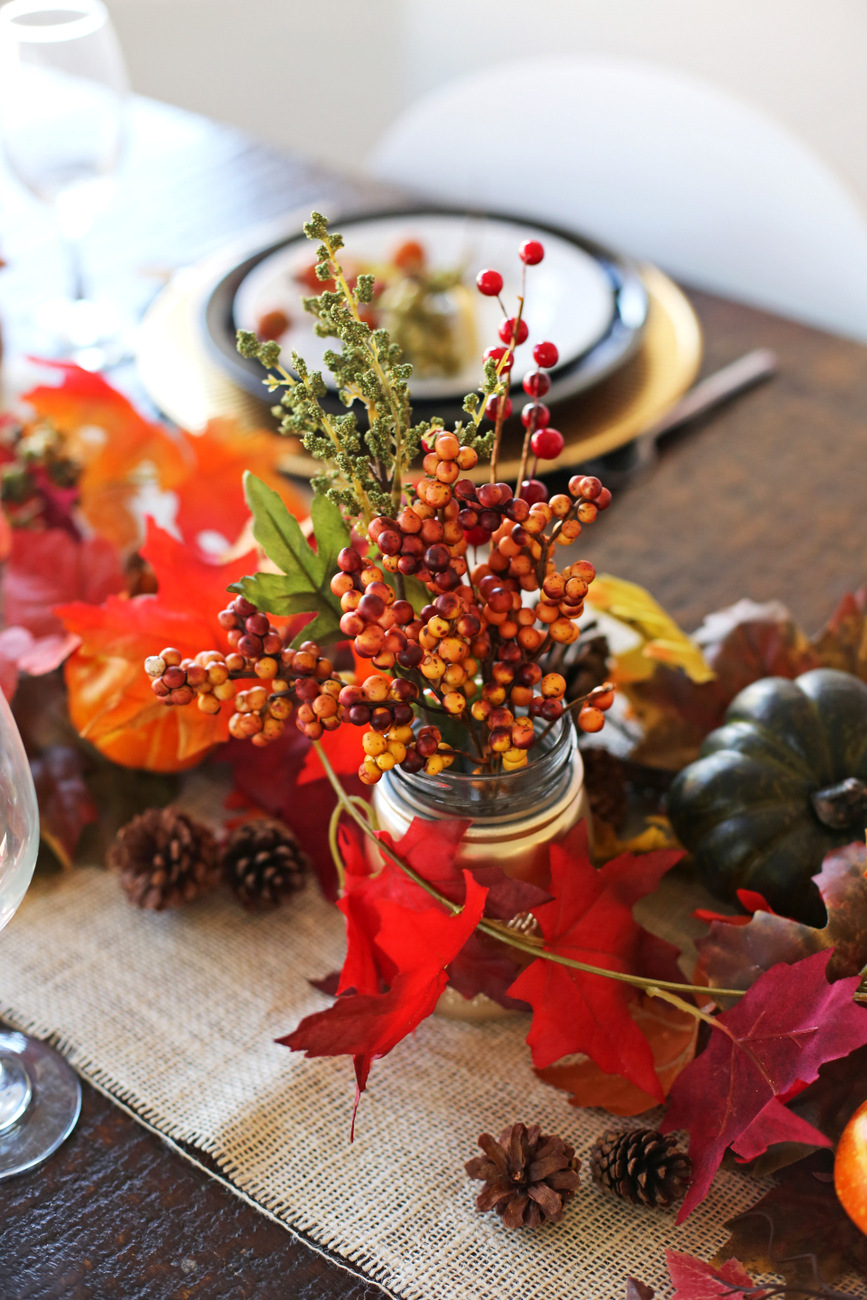 On a quiet afternoon last week while the two big girls were at school and the babies were napping, I turned on an audiobook and had the best time arranging everything.
It's kind of magical to watch your table where you eat cold cereal and play cards and sign off homework transform into something that looks magazine-worthy.
The first step, of course, before you get to the fun part of arranging everything, is the fun of BUYING everything.
You may remember that I wrote about the Flipp app back when I was doing all my back-to-school shopping, and it's also been really helpful for holiday shopping.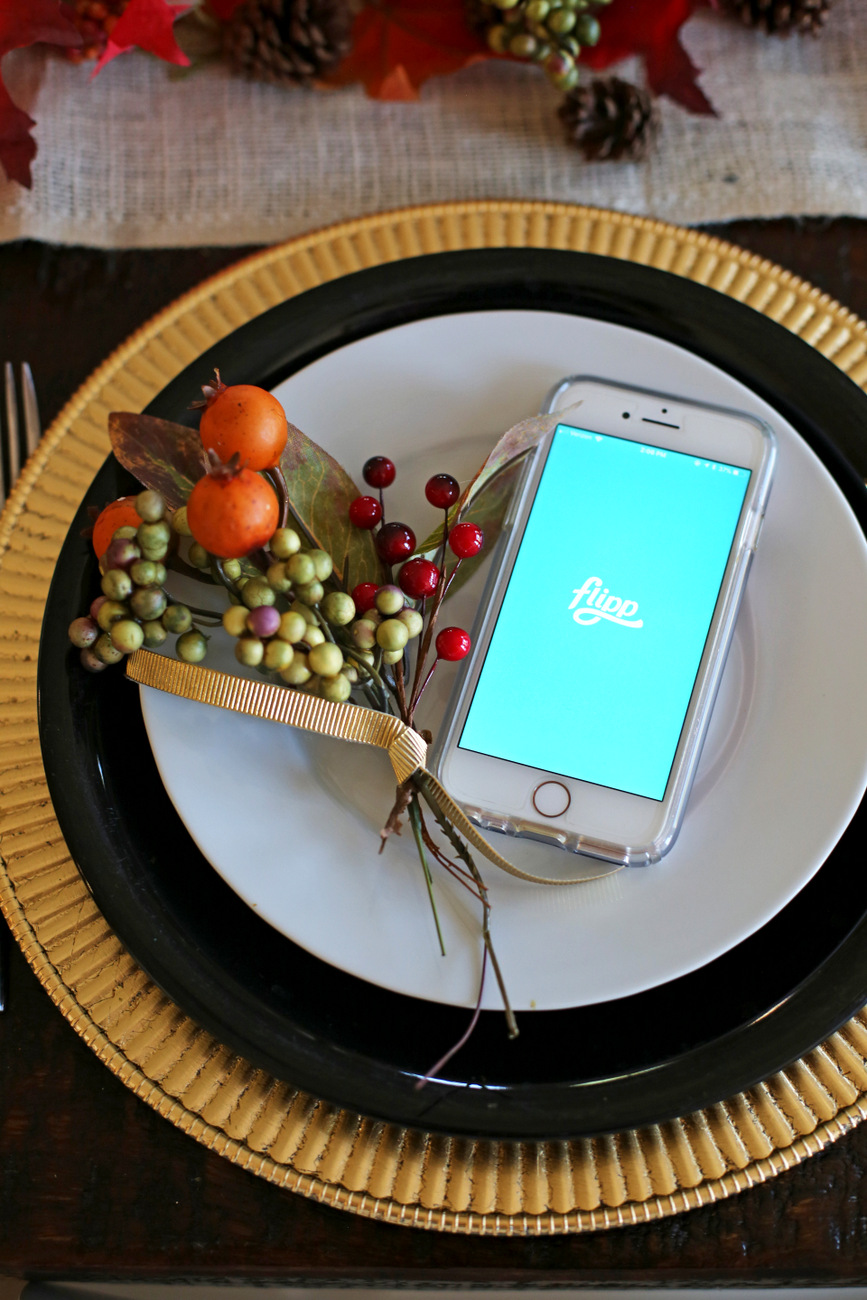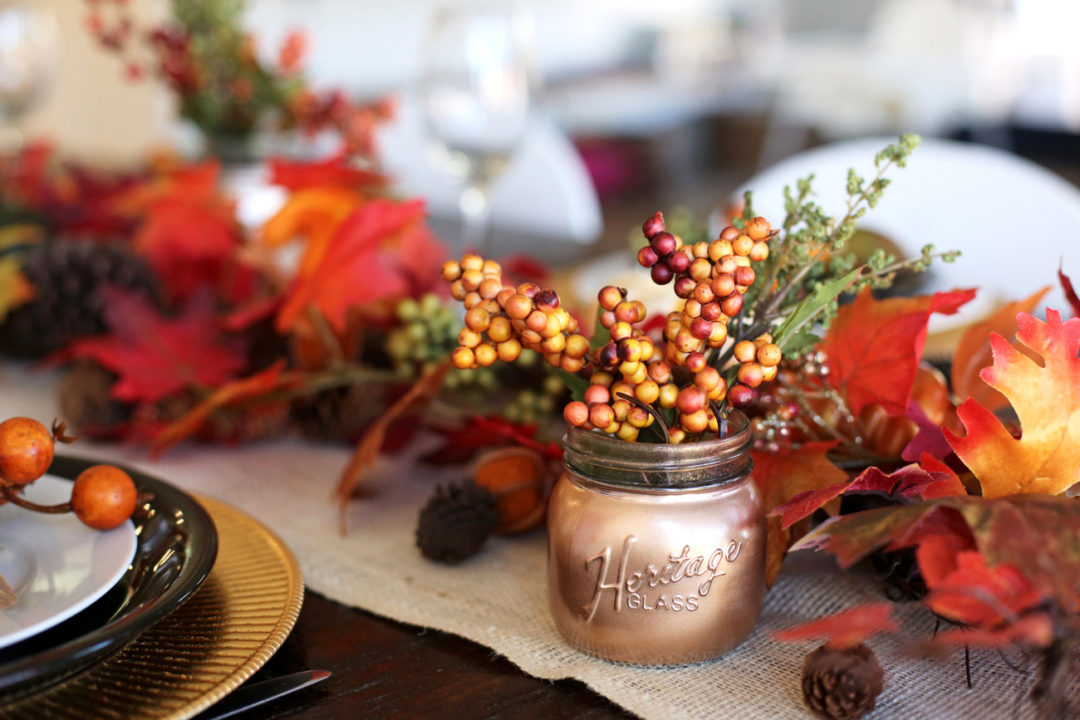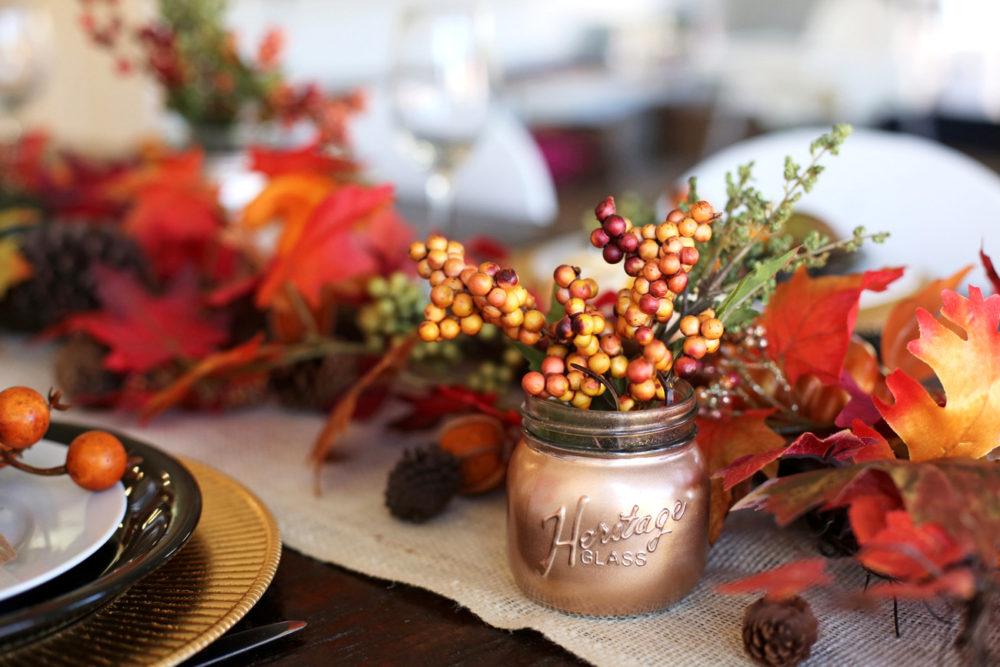 Instead of my old strategy of going to a bunch of stores or looking up fliers online, Flipp simplifies the process by putting all of the necessary savings strategies in one place. I can plan ahead by browsing through the digital circulars, which are all conveniently on my phone, for all the local stores in my zip code, and then add whatever I want to my shopping list, with the bonus of not getting that newsprint all over my fingers.
In this case, I checked out the circulars for Michaels and Jo-Anns and Lowe's to see where the best deals were and voila! Michael's was doing a two-day doorbuster on all their fall florals. Thank you, Flipp.
And you can snag digital coupons right in the app and add the things you're interested in to your shopping list so you don't forget something vital.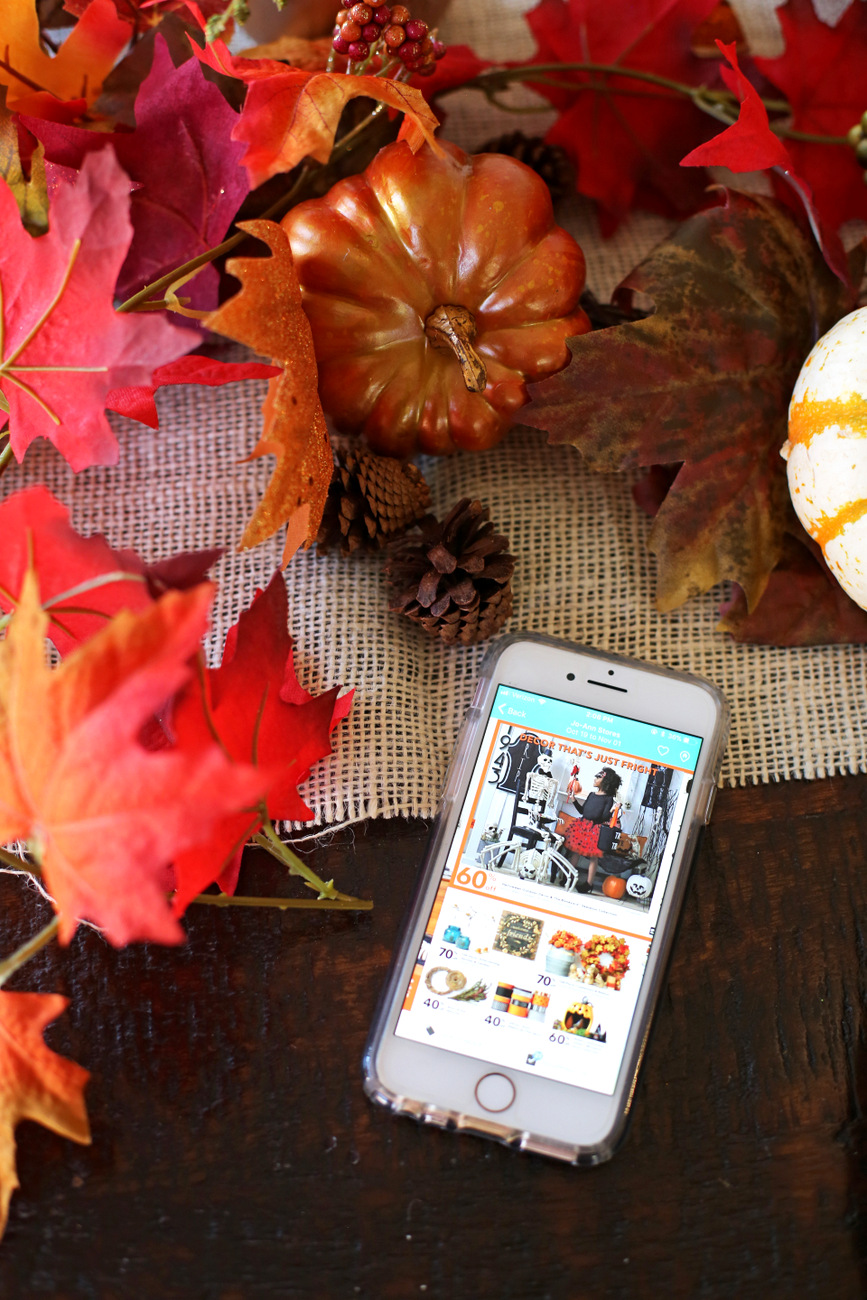 The girls and I had a blast wandering around Michael's picking out florals. I also bought some new gold chargers that weren't on sale, but only $3 each, a spool of gold ribbon for the place settings, and these little metallic jars (that were 70% off) to give some height to the autumn tablescape. I also picked up a burlap table runner and since it was the most expensive item I bought, I used my 50% off coupon from the app to get $6.50 off of it.
Once they rang everything up and applied my discounts and coupons, I saved $98.67. (Almost a hundred dollars, you guys! The total was $74.65).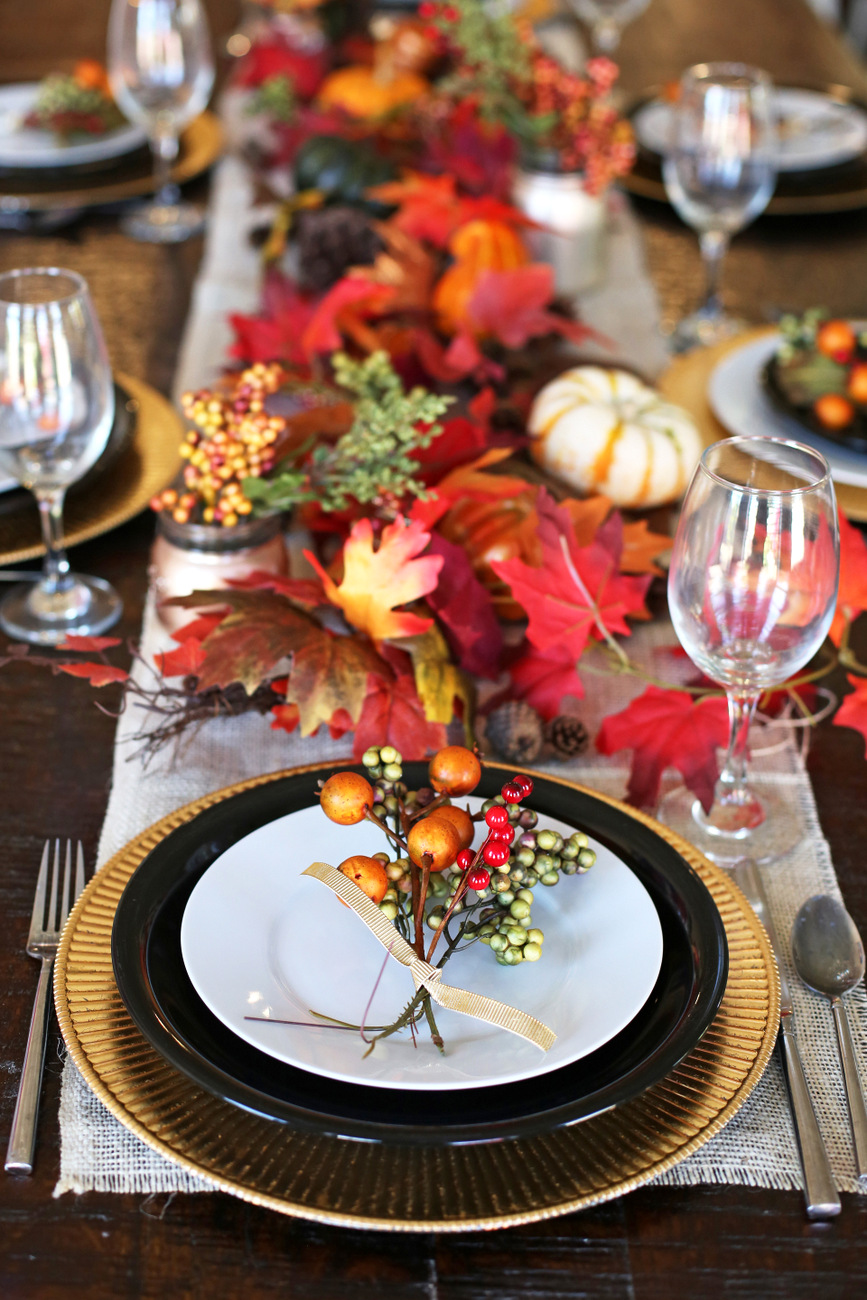 I also bought some $1 coloring books that the girls could not live without.
Because holiday shopping can get so crazy and there are so many deals, Flipp makes it super easy to search any item and see what the price is at all the different locations around you, plus lets you know if there are coupons available. It's the perfect one-stop-shop.
The Flipp app is free to download for iPhone and Android. Make sure to grab it before you start your holiday shopping!