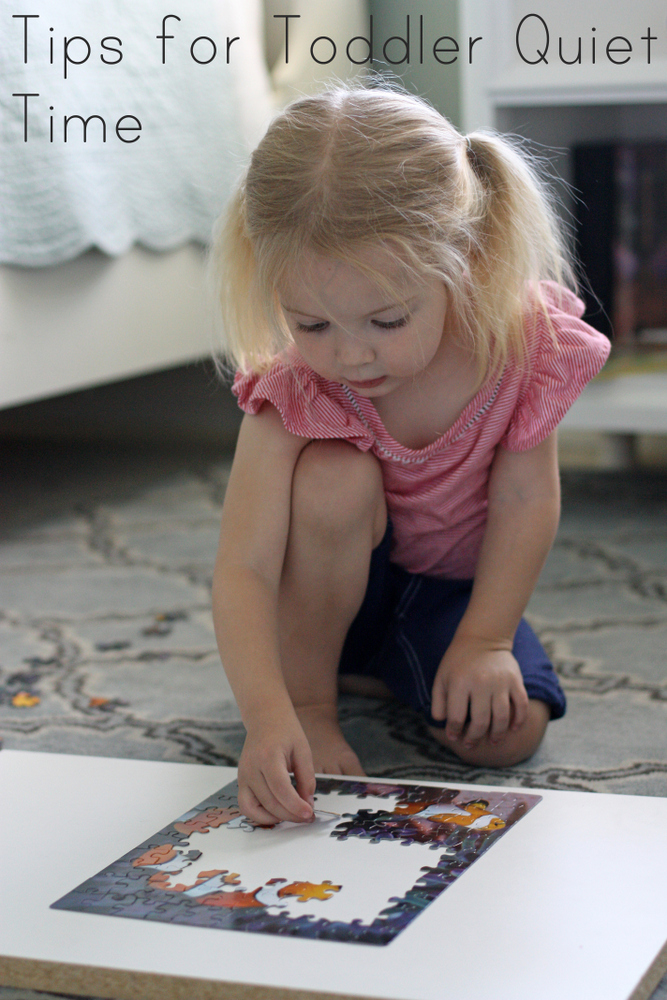 This post is in collaboration with VTech Safe & Sound, but obviously this post is all written by me because, shockingly, no one at VTech actually knows how I run quiet time for Ella. (Like a drill sergeant, is how). 
I sometimes hear about these kids who take naps until they go to kindergarten, but. . . I don't have those kids.
Ella stopped napping consistently before her third birthday, napping only every few days, and then maybe once a week and now she only sleeps about once a month during the afternoon (or in the car, where apparently her carseat has magical powers to knock her straight out).
But I was not about to give up my two hours of precious beloved alone time every day. Also, I need a chance to eat popsicles while no one is watching.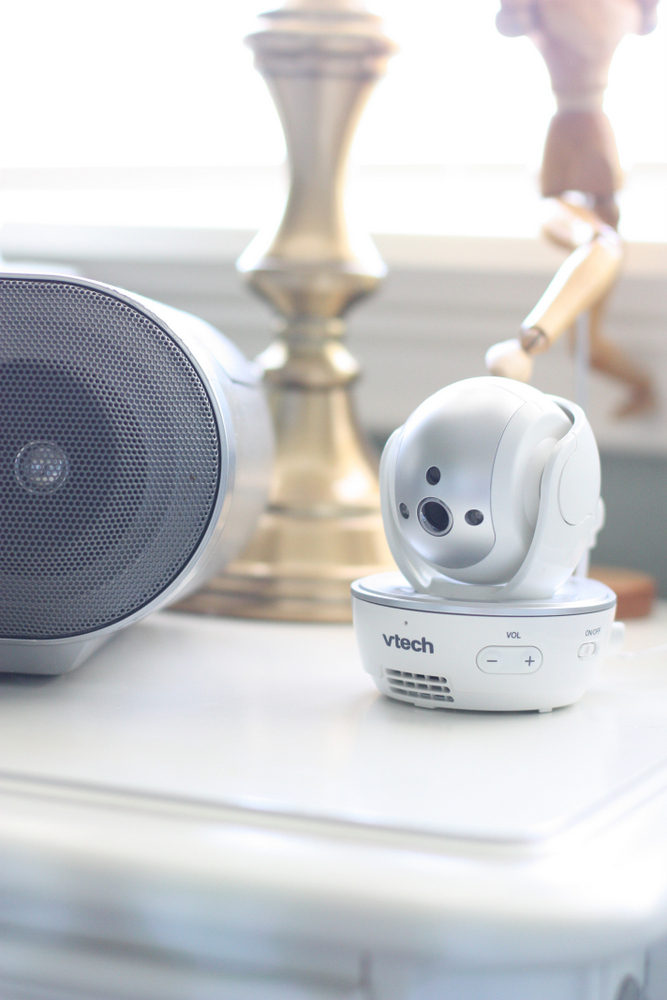 So we've now been doing quiet time for a solid year. In many ways, I actually prefer quiet time to a nap because I can control how long quiet time is (whereas I can't really control how long my child sleeps), and it means she usually goes to sleep at night pretty quickly because she's actually tired.
Also, as Ani's naps shifted over the past year, I could move quiet time earlier or later depending on Ani's schedule.
I've also noticed that Ella is much better behaved on the days when she has quiet time – I think it's very relaxing for her to have some time by herself without a little sister around or too much stimulation. She's able to be pleasant and happy for the rest of the afternoon, whereas on the rare days we don't have quiet time, she's generally an emotional wreck by the dinner time.
Anyway, should you be so inclined to have quiet time at your house, here are some of my secrets to success: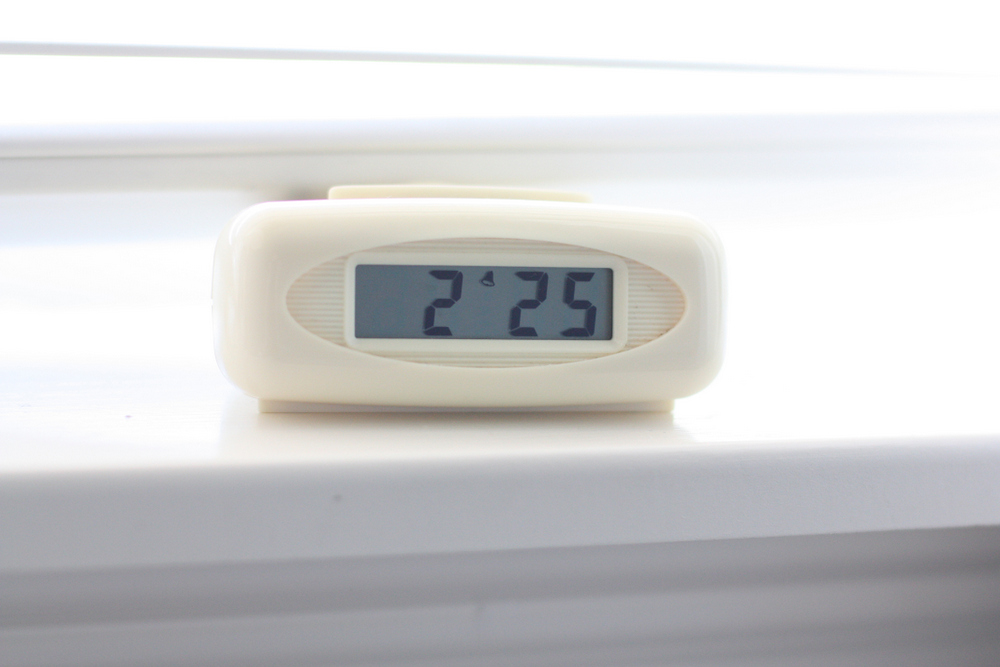 Get a digital clock. We bought the biggest, cheapest, ugliest digital clock you can imagine at Wal-Mart and I set it to 1:00 at the beginning of quiet time and she knows she can't come out until 3:00. No matter what time it is when she starts quiet time, the clock says 1:00 (after about a year, the clock started being supremely difficult to set – apparently clocks aren't meant to be reset twice a day?)
Be consistent. There were many days at the beginning where I thought, "THIS IS MORE WORK THAN IT'S WORTH!" Ella would call out for me so many times or ask how long she had left or cry about it that it would have been way easier to just call it quits. But I didn't let up – we did it every single day and it was always two hours, and she does it now with totally minimal fuss. Plus, she's gotten so much better at entertaining herself over the last year, which is worth its weight in gold.
Use a video monitor. If you have a video monitor, it's SUPREMELY useful for quiet time. I love the VTech Safe & Sound monitor because from the parent's control I can pan, tilt, and zoom the camera 270 degrees so I can see Ella wherever she is in her bedroom. It also means I can tell if she's fallen asleep. I can't tell you how many times I was CERTAIN she'd fallen asleep, and then tried to quiiiietly peek in to see and found her quietly entertaining herself and then she was suddenly reminded I was there and the 400000 questions she wanted to ask me. I also love the talk button so I can speak to her without yelling down the hall or from downstairs (and possibly waking up Ani).
Give them stuff to do. It's unrealistic, I think, to expect a 2 or 3 year old to entertain themselves without stuff for two hours a day. I check out PILES of library books every week that she can look at on her own. We own half a dozen puzzles from the dollar store that take her forever to do. She has coloring books and crayons. She also has a little CD player and we check out new books with CDs or CDs of songs from the library, which she loves listening to (this is another reason I love the video monitor – I can watch her dance around to music or read her books aloud to herself, and it's just the cutest thing I've ever seen). Sometimes I bring in the bin of Legos or blocks for her or pick up a pack of stickers or watercolors when they're on after-holiday clearance.
Don't give them electronics. I'm fairly strict about limiting screen time, so I never ever ever let her use my phone or the iPad or anything like that during quiet time. (This is because if my child is going to watch a movie or play a game, I want it to be EXTRA time I have to myself, not the normal).
Decide what you're willing to be flexible about. I'm not flexible about the length of quiet time or my involvement (zero!), but I don't mind if she spends part of her quiet time downstairs in the playroom, goes into my room, or if she stays in her room. As long as she's not in my office, she basically can roam anywhere in the house. (I also like that the VTech monitor has a rechargeable battery on the parent's end, so I can take it with me if I go down to the kitchen to cook something or if I'm photographing on the driveway).
Do it on the weekends too. We may change this once we don't have a real napper, but while we have to be home for Ani to have a nap anyway, Ella does quiet time every single day (on Sundays, because we have church during the time she normally has quiet time, we generally do it earlier or later, depending on whether we try to move Ani's nap forward or backward. Sunday is also the only day we sometimes make quiet time shorter, like an hour or so. But I never tell her this in advance because then she expects it to be short and it seems like it's taking forever and she's asking a thousand times "HOW long am I doing it today?"). Plus, whenever we skip a day for some reason, Ella puts up more resistance the next time because she starts to see it as semi-flexible.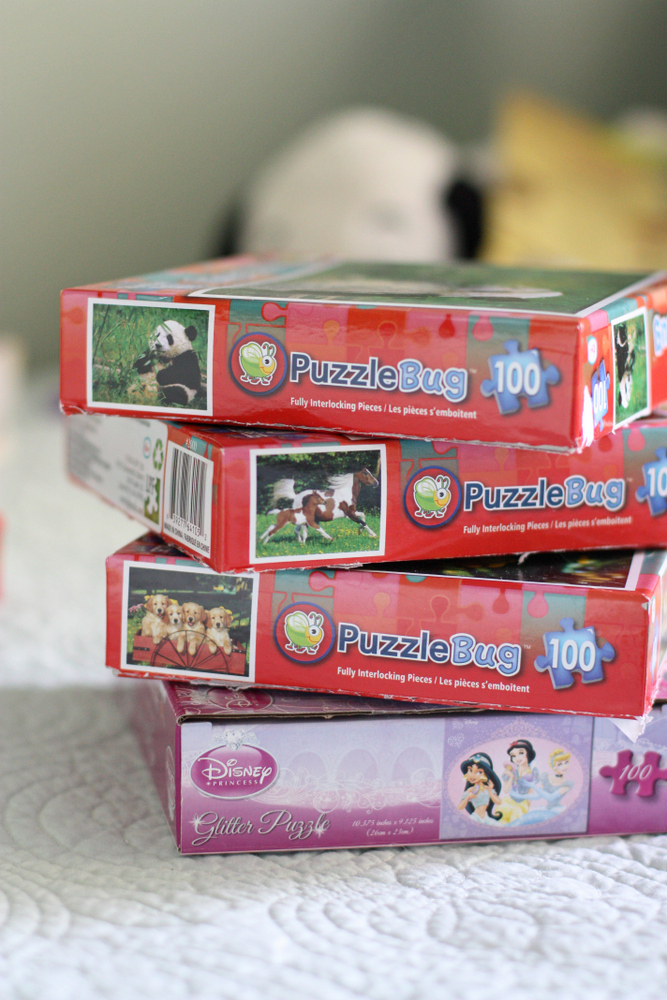 Sometimes, Ella asks how long she'll have to do quiet time. Until you go to college, my little friend. Mama's never going to be tired of some alone time in the afternoons.