In my Sunday Instagram Q&As, it's always interesting to see what you guys want to know more about!
And one of the things that has come up over and over again this year is all about my virtual assistant.
Analese has worked with me for about three and half years now and there's no way I could keep my business going at the level it is without her.
She kindly offered to answer any questions that you guys had about what her virtual assistant job looks like and I collected a bunch of questions on Instagram.
Whether you're looking to become a virtual assistant or considering hiring one, I hope this will be helpful.
Before I turn it over to Analese, let me tell you a little bit about what the hiring process looked like on my end.
Bart had been urging me to hire an assistant for several years and finally, after I had my fourth baby, was homeschooling, and running my blog basically full-time, something had to give.
I put out a call on InstaStories saying I was hiring and asked people to email me their resume if they were interested.
I sorted through those and selected the 10-15 that looked like the best fit and then asked those candidates to do a series of sample tasks (including writing up a Facebook share for an old blog post, creating a Pinterest image for a blog post, adding links to a post, proofreading a post, and an optional task to write a sample blog post).
Once those came in, I reviewed all of those and picked three to interview via video conference.
All three of the finalists were fantastic and I don't think I could have gone wrong with any of them, but I definitely clicked the most with Analese.
I felt immediately like she'd be easy to work with and that I'd just ENJOY working with her. I also felt like she could handle the unpredictability of a virtual assistant job, handle a million details, and do things the way I wanted them done.
And we've lived happily ever after!
Fun fact, we didn't meet in person until we'd been working together for nearly two years – she happened to be in town and came to this book swap.
And she was just as delightful in real life.
Anyway, with that, I'll turn it over to her to answer all your questions – and if you have other questions, leave them in the comments and she can answer more there!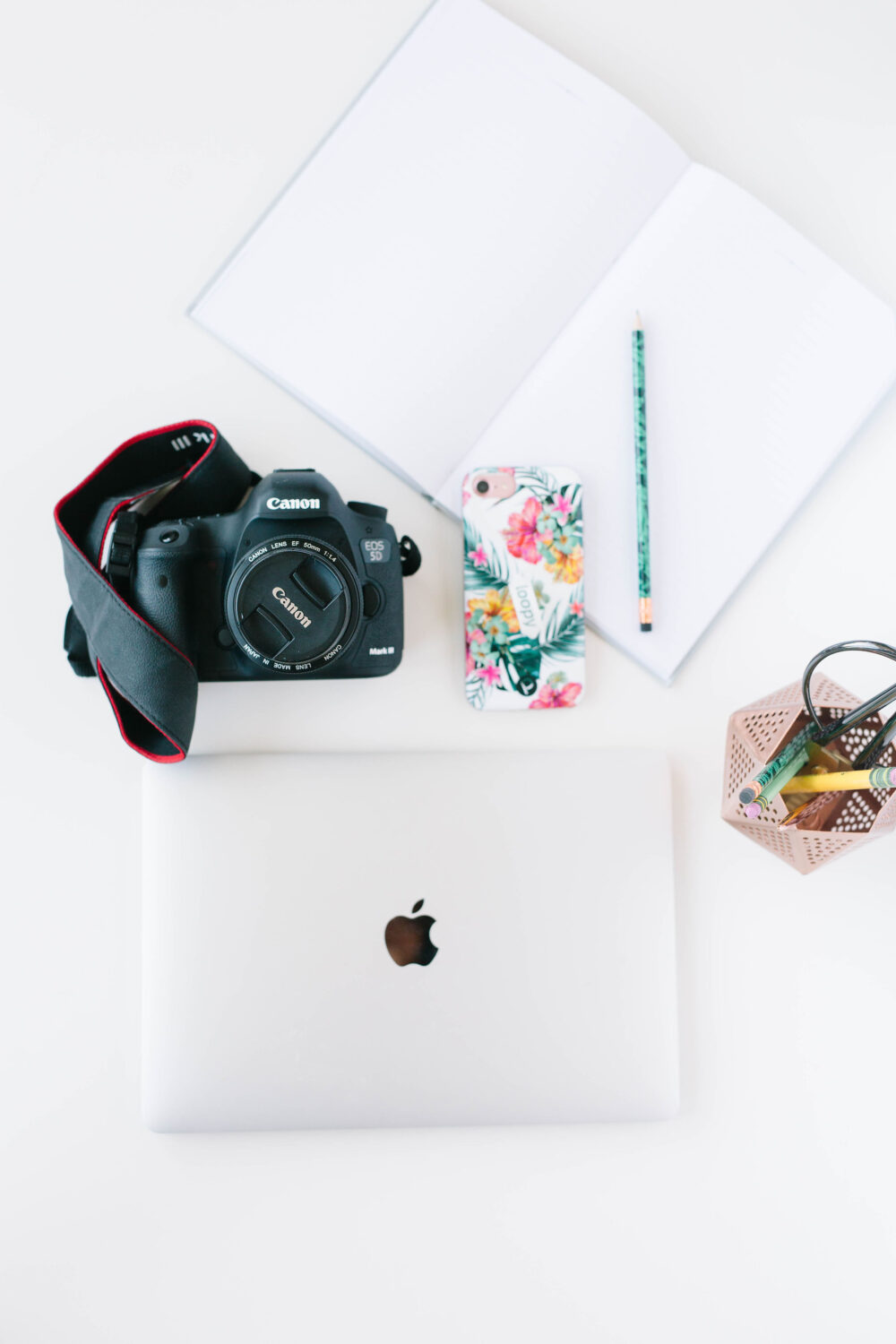 What virtual assistant jobs Look Like
What experience/background did you have prior to working on Everyday Reading?
I got my degree in business marketing from Utah State University. After which I worked as a marketing director for a baby product company for a little more than two years, until we moved away for my husband's schooling. I then worked as a project assistant at Wells Fargo headquarters and did sales support for a hiring agency for a couple of years until we had our first baby. I took about six months off and then worked as a freelance writer for a SEO agency before I became the VA for Everyday Reading!

What's something you should NOT ask a virtual assistant to do?
I haven't had Janssen ask me to do anything that I didn't think fit in my job description, so I don't know!
Do virtual assistants take jobs to help with professional AND personal tasks?
I think that some do, but this position so far has been professionally set up. I have never scheduled one of Janssen's doctors appointments, put in her grocery delivery order, etc. But I would if she asked me to! (Editor's note: I HAVE asked her to put library holds in for me!) 
Do you set your own hours?
Yes!! I work a set amount of hours each week and fit them in accordingly, which I love!! There are things that need to be done on a daily basis, so work is required Monday-Friday. I can't pack it all in in one day. I do try to work about the same times each day, but the flexibility is wonderful!

What are the best tasks to start with to see if it's a good fit?
I would definitely start with the things you want and need the most help with. I thought the sample tasks Janssen had me do when I was applying was good for both of us. It gave her an idea of my skill set and it gave me a peek into what kind of tasks I would be doing if I were to be hired.

Do you live local to Janssen?
Nope! I live in Illinois.

How did you put yourself in a position to be hired for a virtual assistant job?

I have been a long time follower of Everyday Reading, so when she mentioned the job briefly on Instastories I jumped at the chance – but unsure if I was qualified. Basically I threw my hat in the ring and it worked out.
What platform do you use to communicate projects and deadlines?
This one made us both laugh because we use texting and it works great!

Do you specialize in certain tasks or are you up for anything?
I really am up for anything! I have my regular daily tasks and responsibilities that are ongoing, but I do LOVE when she throws something new my way!

What kind of experience do you WISH you had had before becoming a virtual assistant?
Maybe more education on back end website lingo (see, I still struggle). I am a beginner when it comes to that portion of it and I'm sure I've asked A LOT of dumb questions.
Did you have your own blog to practice/learn on?
No, I don't blog on my own, but I do love the blogging space and have always been very intrigued with this line of work. Troubleshooting, googling and asking Janssen was something I did a lot at first – just like with any new job. I feel like I'm always learning something new!
What skills do you need and how do you get them?
I would say for any VA job you would need to be self-motivated. Similar to any other job from home, no one is watching your every move so it's up to you to self-start and stay focused. As far as tech/computer skills go, I'm sure it depends on what the employer needs (photo editing, graphic design skills, etc.). For this specific job I used my background from the baby product company to be able to navigate the website and social media platforms. I also purchased a program (PicMonkey) that is VERY user friendly and allows me to create collages and Pinterest images. But I figured all of that out after I was hired.
Can you become a virtual assistant without knowing SEO?
I want to say yes on this. I had some SEO background coming into this job, but I definitely wasn't an expert. Janssen actually had me take an online SEO course she had signed up for and I learned SO much from it!  You can always find A TON of fabulous online articles on SEO to boost up your knowledge with this topic.

How did you make your application stand out?
This isn't helpful, but I really don't know. I sent in my resume with a little note expressing my desire to work for her and why I thought I would be a good fit. I worked really hard on the sample tasks she sent over and like she said before, we really clicked well in the interview.

What are your most common tasks?
Daily Pinterest pinning, creating optimized images for Pinterest, managing Facebook, organizing weekly meal plan, affiliate linking, creating printable copies of book lists, adding authors/illustrators and book covers to book lists, making book collage images, assisting with SEO, updating old posts, keeping book index up-to-date.
What is your least favorite aspect of being a virtual assistant?
I truly do love this job, but if I were to say something I am not passionate about it is creating affiliate links.
Do you reply to comments or just handle the posting?
I do the posting on Facebook and will answer any questions I know the answer to. Otherwise, I send it to Janssen and she comments.

What education do I need to be a virtual assistant?
Education is certainly not required – some people might want it, while others might not care.

Did you or do you do online trainings?
Nope! I think my experience working in an office setting for so many years and supporting others prior to this position has helped me though.

No one asked this, but the thing that surprised me the most once I became a VA is the sheer amount of work that goes into running a blog. It was sincerely shocking!!
Anything else you'd like to know? Let either of us know in the comments and we'll do our best to answer!
If you liked this post about being a
virtual assistant, you might like these posts too: