Hooray for the weekend!
Bart and I were out of town at the beginning of the week and I came home to piles of work to get done and have been semi-glued to my laptop and phone for the past few days trying to stay on top of everything.
So today I'm really looking forward to a little time snuggling up with a good book and feeling a little less frazzled!
There are some delightful books on sale this weekend
P.S. I read a Christmas romance called Kiss the Girl on my trip which was a total fluffy delight (and nothing steamier than kissing). Bonus that it is included in Kindle Unlimited, so it was free if you have a membership or you can sign up for a free trial!

A Weekend of November Book Deals
Steelheart by Brandon Sanderson – ebook – $1.99
Bart LOVES Brandon Sanderson, but hasn't read this series, so this would be the perfect time to snatch up the first book in the series (good thing I bought him a Kindle last year!). 

Half Broke Horses: A True-Life Novel by Jeannette Walls – ebook – $1.99
I don't know if it was my low-expectations or what, but after a bit of a slow start, I really enjoyed it when my book club read it years ago! (Like her most famous book, The Glass Castle, there are some hard to read scenes).
The Gown: A Novel of the Royal Wedding by Jennifer Robson – audiobook – $4.99
This book was on Modern Mrs. Darcy's 2019 Summer Reading Guide and I requested a copy IMMEDIATELY. It takes place in 1947 as Britain slowly recovers from the carnage of WWII and the bright spot in all the darkness is Princess Elizabeth's royal wedding. Despite war rationing that still continues, England wants a real wedding, including a legit wedding dress and this story follows three different protagonists involved in the making of that dress.
Willa The Wisp by Jonathan Auxier – audiobook – $4.99
If your beginning reader loves adventure, this book series is perfect. Auggie is the only one in charge of the one-of-a-kind Fabled Stables. In this installment Auggie is trying to help Willa the Wisp escape the torment of the Rook hunters on the island. I snatched this one up after Sarah Mackenzie recommended it to me on our IG Live together! Since this is a Libro.fm deal, you can use it to make a Yoto card too!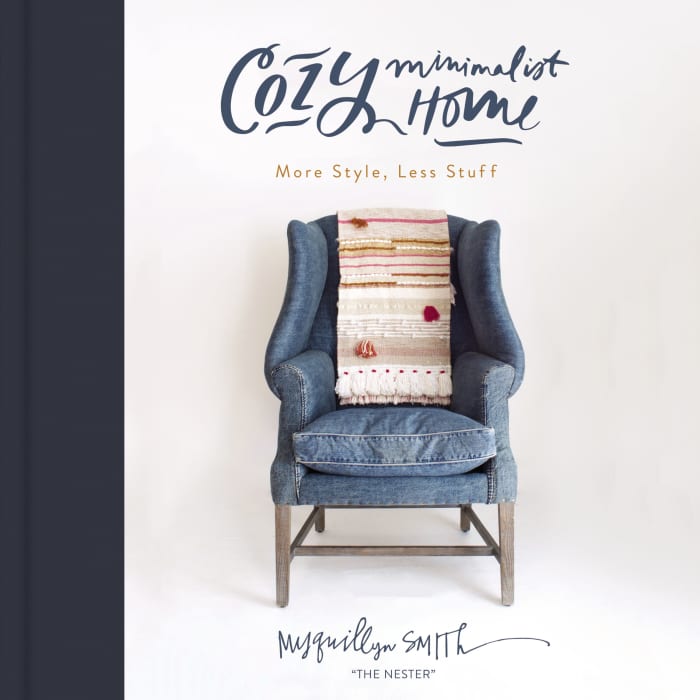 Cozy Minimalist Home by Myquillyn Smith – audiobook – $3.99
I love her interior design books – they're not like any other I've read! They really focus on making the most of what you have and not just buying ten thousand throw pillows at Target. Plus, it's so refreshing to see a real house, not a million photos of a completely unattainable space.