Happy Halloween weekend!
My parents are in town and it's going to be nonstop fun for the next couple of days (and I cannot WAIT to show you our Halloween costumes on Monday!).
There are some great books on sale this weekend, including some great Halloween reads!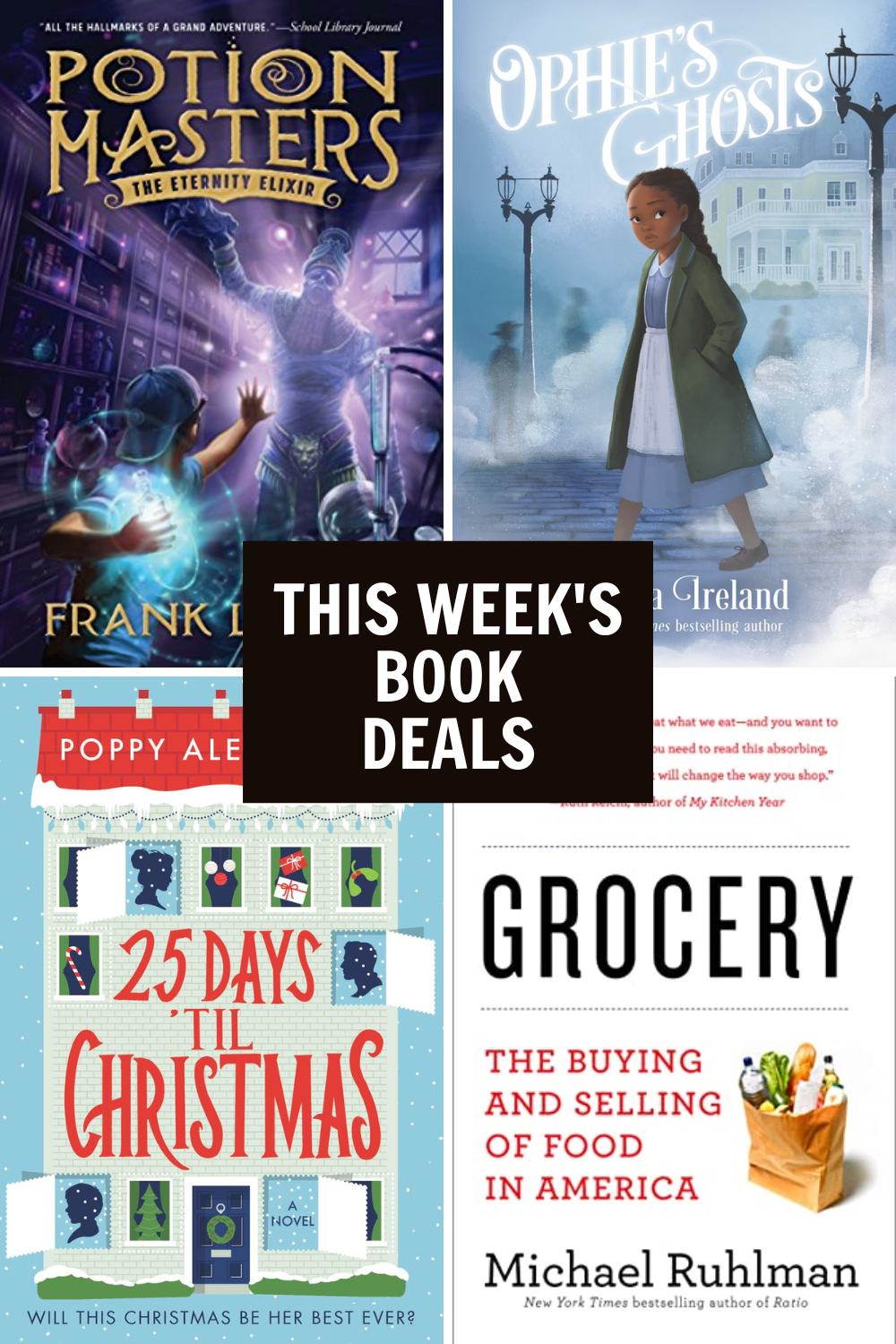 End of October Book Deals
The Lazy Genius Way by Kendra Adachi – ebook
This book was included on the 2021 Summer Reading Guide because it's perfect as you think about what you want from the upcoming season and how you can achieve it in the most effortless way. I love her focus on finding what works for YOU, whether it's the kind of thing that works for anyone else or not, and her kind, gentle-humored style. Whether you're new to Kendra or are already a fan of her podcast, this book is terrific.
25 Days 'Til Christmas by Poppy Alexander – ebook 
I'm starting to stock up on holiday books and this one was on such sale and had such a fun cover (yes, I absolutely judge a book by its cover!). This one follows a single mom who lost her soldier husband and now Christmas is a terrible reminder of all she's lost, but this year she's determined to make it festive for her young son.
Amari and the Night Brothers by B. B. Alston – audiobook
This is a fantasy book that snagged spots on many best of the year lists when it came out. I considered just giving it to Ella to read but . . . I didn't want to miss out on this story about a girl who is determined to find her missing brother and discovers that magic is real in the process. We all loved this one! 

The Graveyard Book by Neil Gaiman – audiobook
I'd heard a lot about The Graveyard Book even before it won the Newbery since it's by Neil Gaiman, a man who inspires a following like few others. It was so lovely and poignant and also sweet and funny. And a full cast audio? Perfect for Halloween weekend. (Full review here)

Grocery: The Buying and Selling of Food in America by Michael Ruhlman – ebook 
You know how you have pet topics that probably no one else cares about? Groceries and food is one of mine, so I couldn't resist snagging this one, but I might be on the only one who reads this!
Ophie's Ghosts by Justina Ireland – audiobook
And another one that's perfect for October and the spooky season! Ophelia discovered the night that she lost her father that she can see ghosts. Now Ophie works as a maid with her mother in an old manor house. And . . . that manor house is filled with ghosts.

Truly Devious by Maureen Johnson – audiobook
If you've been here a while, you know I love a good young adult book and this one features a private school, an unsolved kidnapping, and a teenage true-crime aficionado and new student who is determined to crack the case. Sign me up. This one was SO fun to listen to last October. 

Framed! by James Ponti – audiobook
Ella has loved the City Spies books, so when I discovered this mystery series by the same author, I snagged them all for Ella who blew through them in a week. This book follows Florian Bates who is the only kid that the FBI Director has on speed dial (and a kid that a whole lot of criminals want taken care of). After a move to DC, Florian and his new friend Margaret uncover a mystery that involves a major crime ring, the FBI and the National Gallery. It's up to them to solve the mystery AND get their homework done.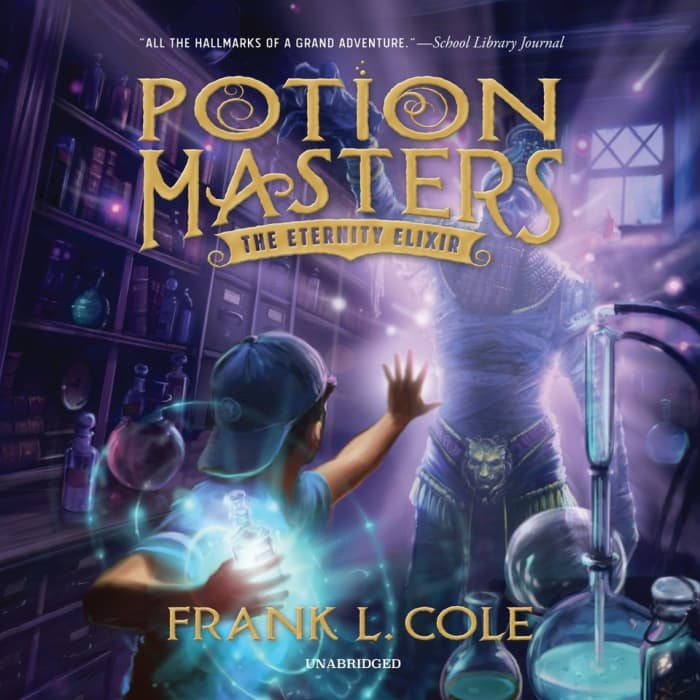 The Eternity Elixir by Frank L. Cole – audiobook
This magical story is all about a hidden potion community known as B.R.E.W.–the Board of Ruling Elixirists Worldwide, which is secretly responsible for pretty much every advancement over the last several hundred year. Gordy is an apprentice potion master since his mother is the Director of BREW and he spends hours in the secret lab hidden in their basement. But things start to get less secret when the world's most powerful potion goes missing and then ends up in Gordy's possession.