April Fools Day is next week and these kinds of holidays always have my fun mom side battling my practical mom side.
I mean, I love to do fun things with my kids.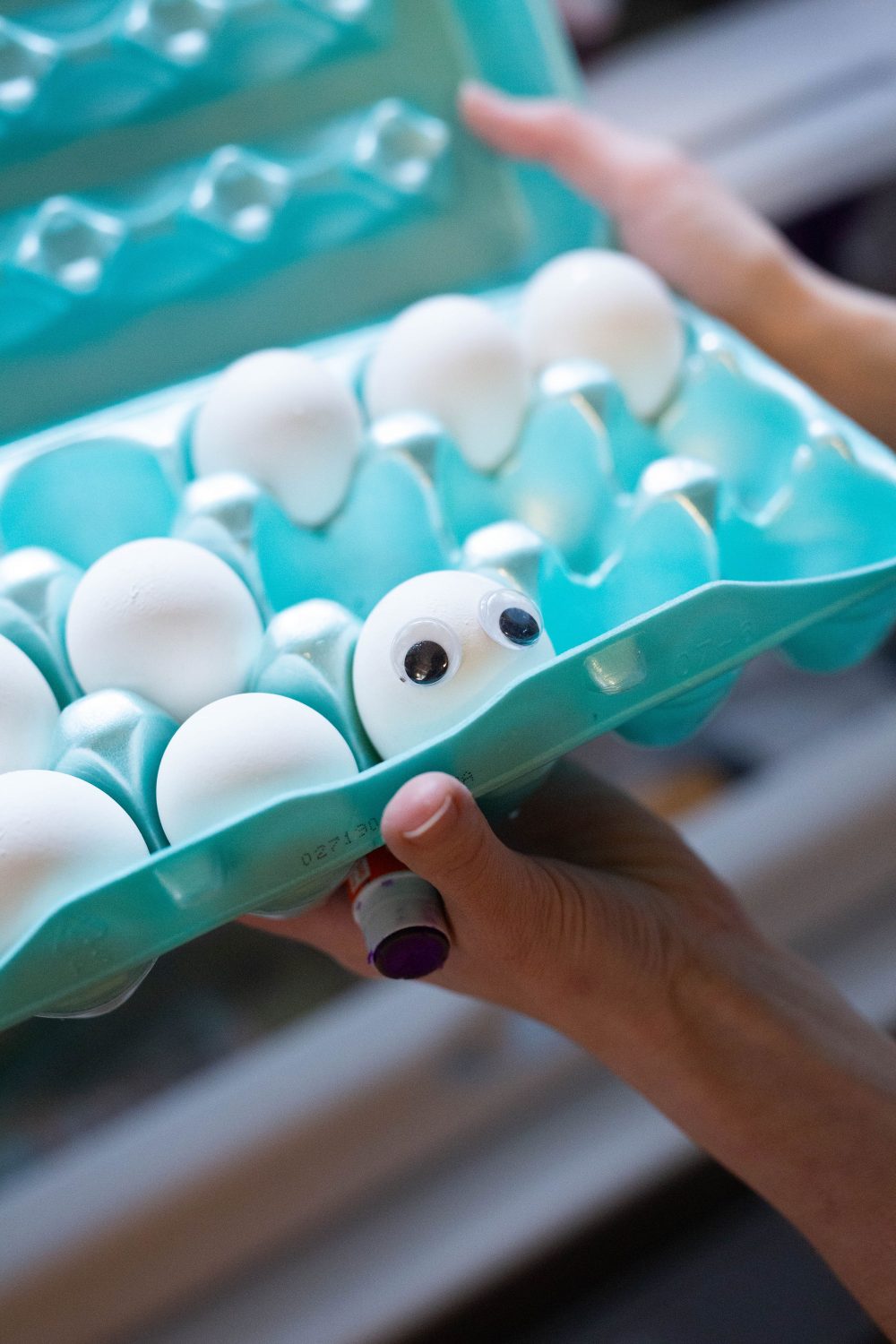 I also don't want to spend hours preparing for a 30 second prank.
I also hate mean pranks and I hate gross pranks.
Also, April fools pranks for my kids that results in a bunch of mess that you, the parent, have to clean up? Hard pass. I am not even remotely that kind of fun mom.
So. . . here are 10 April Fools pranks for kids that give you a lot of bang for your buck and meet all my ridiculous criteria for April Fools pranks.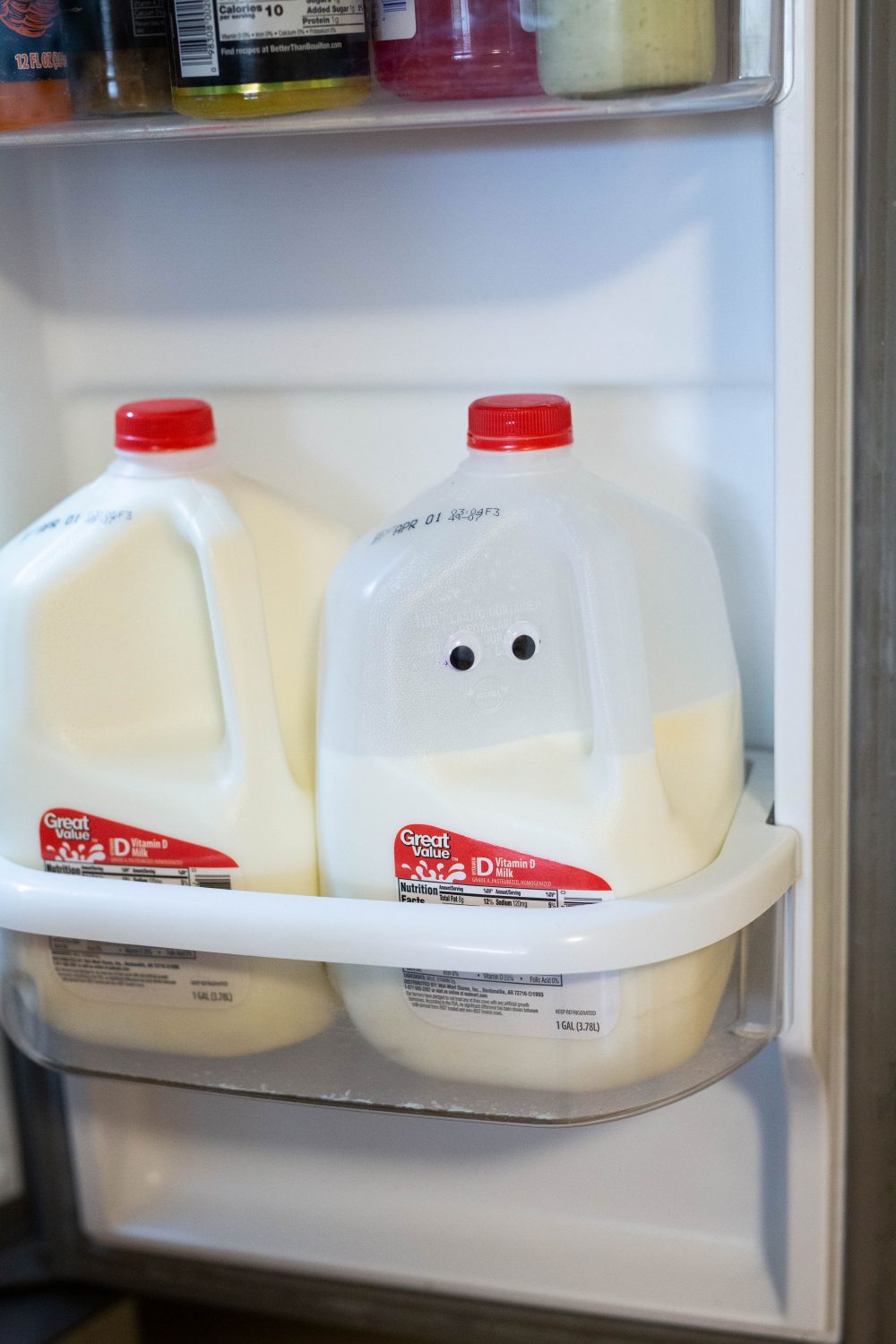 10 Easy April Fools Pranks to Play on Your Kids
Superglue a coins to the ground. If your children are anything like mine, they'll be super excited just to find a penny. If you want to go big, put out a quarter or two on your driveway or sidewalk.
Stick googly eyes on the food inside the fridge. How fun is it to open the fridge and find your milk staring back at you? You can get a pack of 30 sets of eye balls in various sizes for $6 and they peel and stick so you don't even have to hunt down a glue stick.
Put a surprise in the mailbox. Grab a favorite stuffed animal or a plastic bug or something fun and pop it in the mailbox and then send them out to get the mail.
After they're asleep, switch your kids to different beds. I have some children that are DEEP sleepers (and some that aren't), so this might work. And would be hilarious.
Replace Cheetos with carrot sticks. This is probably the most involved April Fools prank on this list, but it's still pretty darn simple. Open a personal size bag of Cheetos from the bottom, dump out the Cheetos (into your own mouth, if you wish), and then put in carrot sticks and carefully glue the bottom closed again.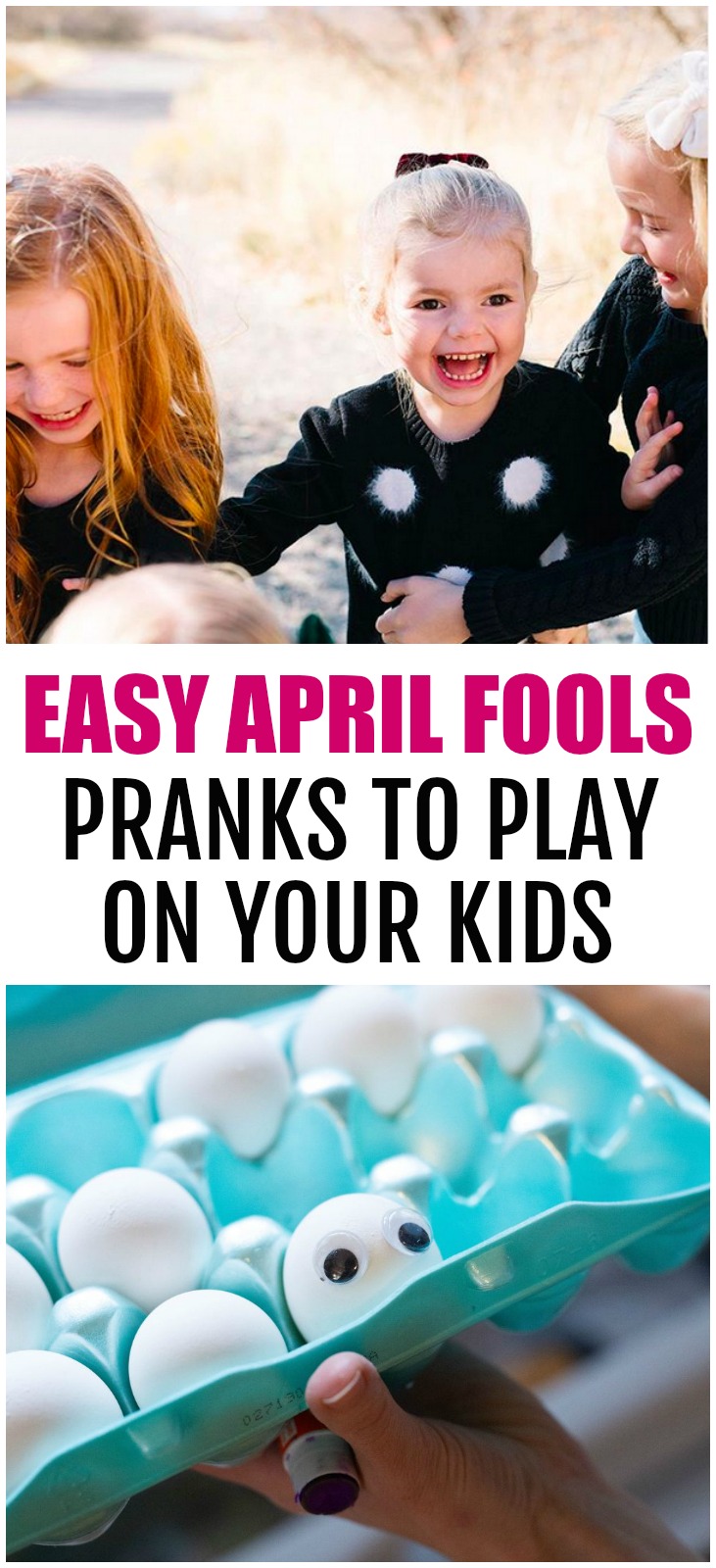 Put a helium balloon inside the toilet and close the lid. When they open the toilet in the morning, the ballon will pop out. Bonus points if you write "April Fools!" on the balloon, but no need to go crazy.
Put a sheet of bubble wrap under a bath or door mat. My girls would flip over this since, like most kids, they are obsessed with bubble wrap.
Put Sprite in their water bottle. If your child takes a water bottle to school, swap out the water for Sprite. My children would think they'd died and gone to heaven after the initial shock.
Draw a mustache or big eyebrows on your child's face while they're sleeping. Most kids don't even look in the mirror for a while, so you can get a quiet laugh out of watching them walk around obliviously.
Seal their bedroom door with plastic wrap or wrapping paper. When they open the door in the morning, they'll be greeted with a good little surprise.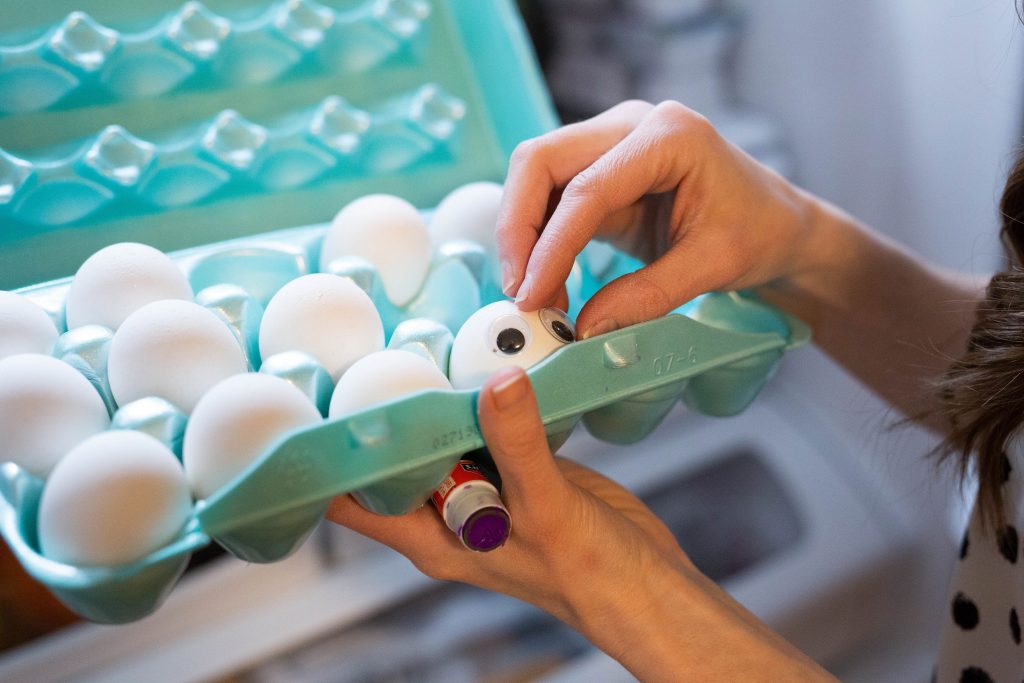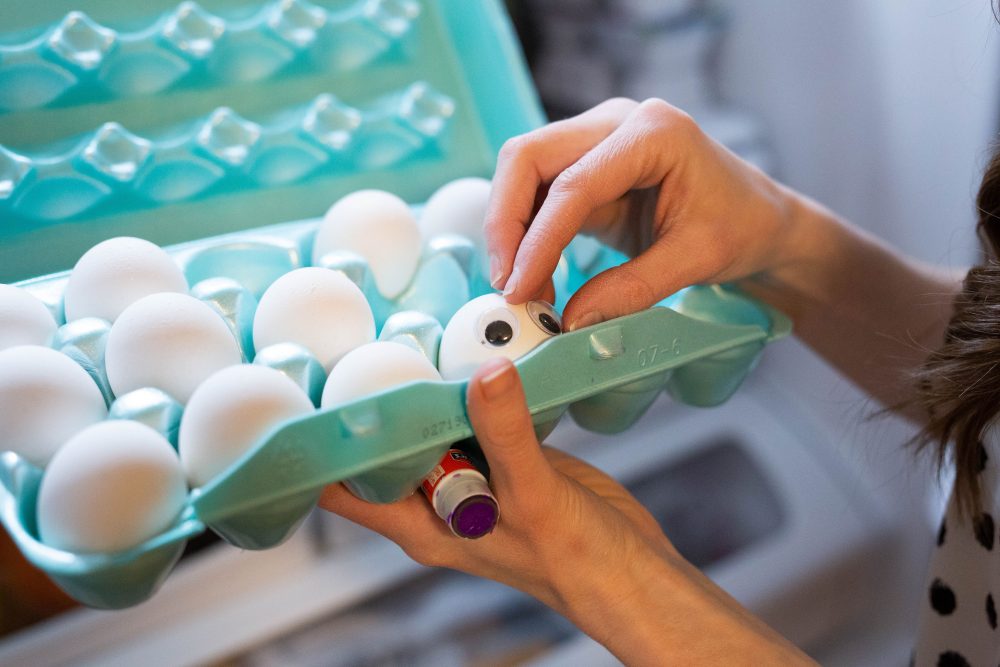 Do you play April Fools pranks on your kids? What have been your best ones?
(And my most memorable April Fools Day was when I was in college and the girls next door went ALL out, including making my roommate nearly have a heart attack).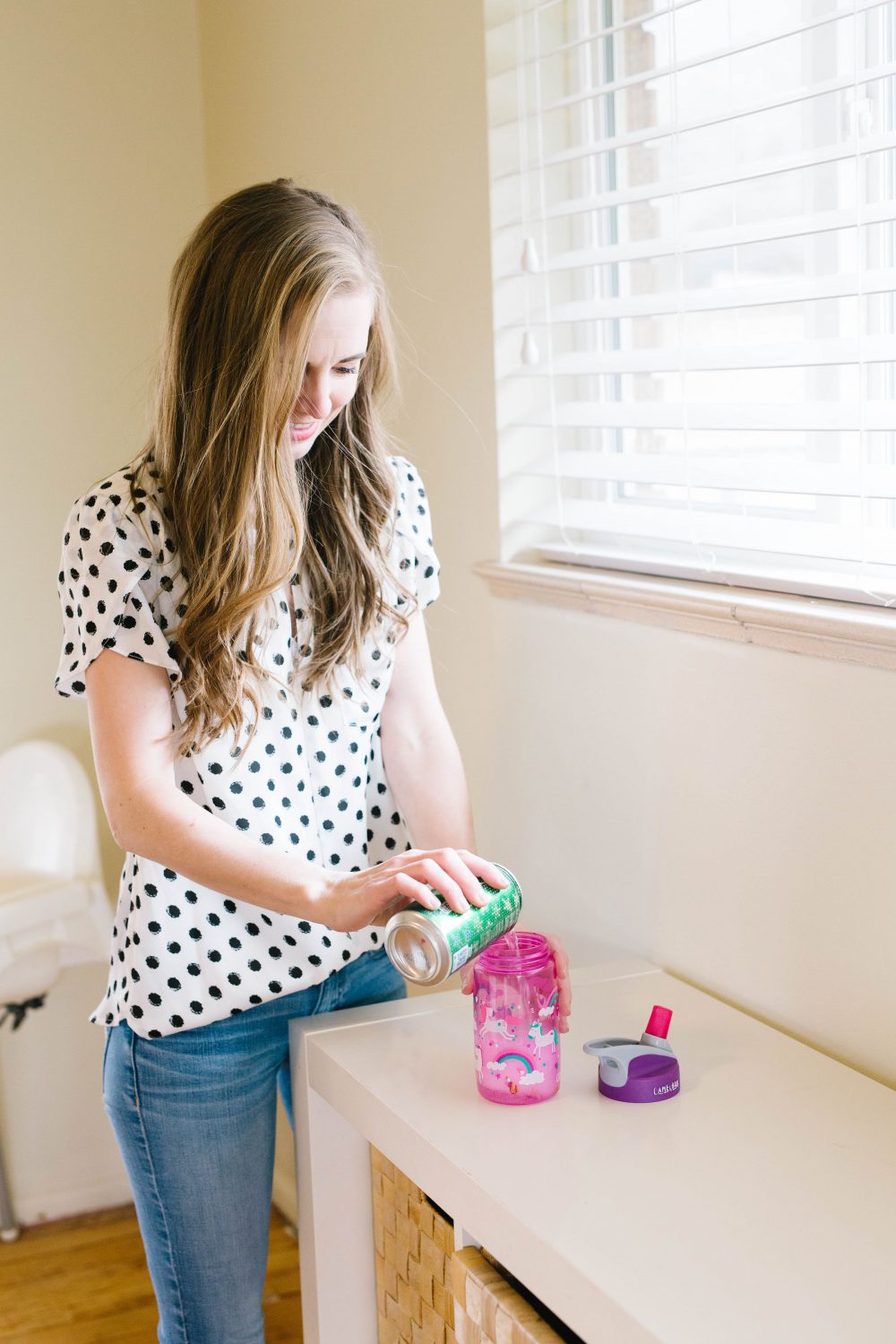 if you liked this april fools pranks for kids post, you might also like these posts:
Photos by Heather Mildenstein