This post is sponsored by Mixbook. Use the code EVERYDAYMOM for 45% off sitewide through 6/30/19 
Mother's Day is less than two weeks away and, surprise! I've been thinking about my mom.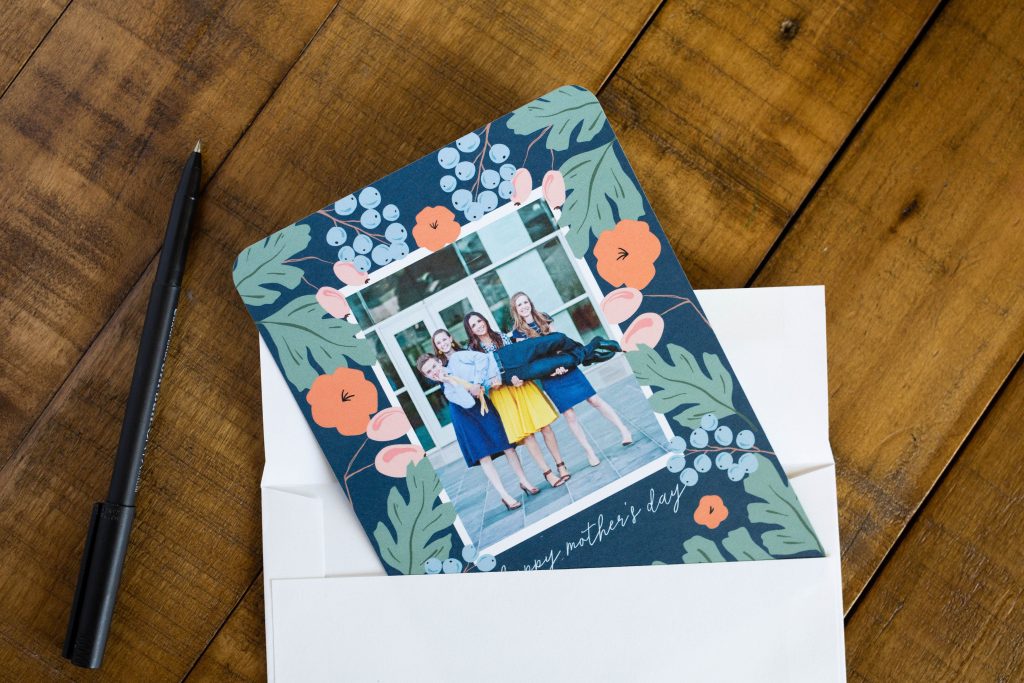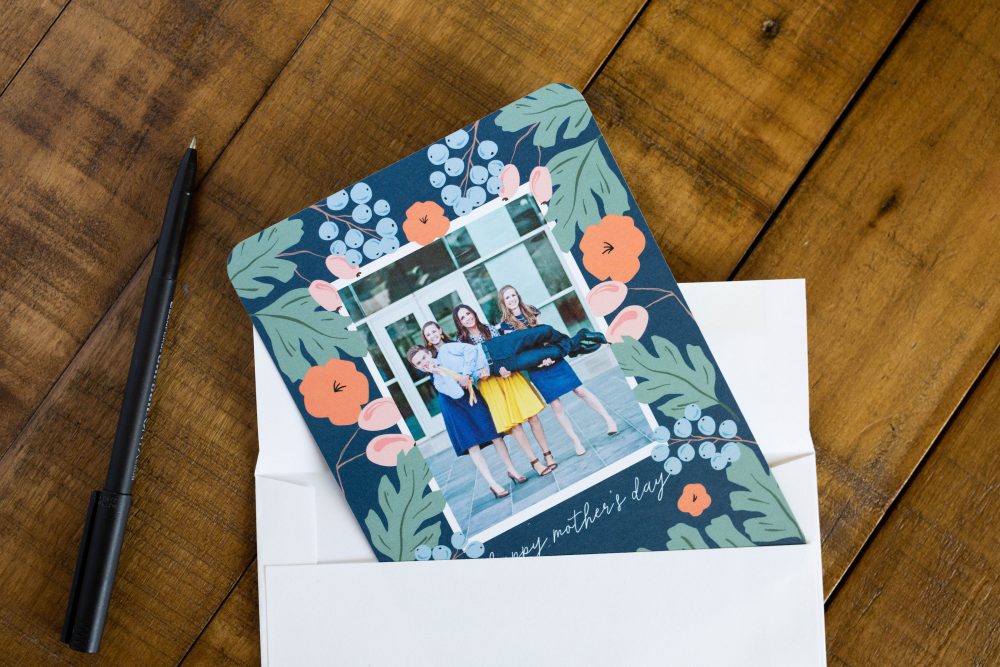 When I was growing up, I always felt like I was much more like my dad. Even when I was a little girl and he was a grown man in his 30s or 40s, people commented on how much alike we looked. We also have quite similar personalities.
But over the years, I've noticed more and more that I've inherited a lot of traits from my mom too.
Here are 6 of them:
My teeth
My mom and I both have very similar teeth, and it's especially evident on our front teeth, where we both have a little triangle of space at the top between those two teeth.
A love of reading
So many of my childhood memories revolve around reading with my mom, from snuggling in my twin bed in Wisconsin while she read aloud Little House in the Big Woods to waking up in the middle of the night to find her reading ahead in Beauty by the glow of the hall light. She still frequently sends me recommendations for books and she has fantastic taste. I can't imagine that my love of reading would be anywhere as strong or deep without her influence.
The travel bug
My mom loves to travel and is always up for a fun trip. From our first trip with just the two of us to New Orleans when I was 14 to the less-fun job of helping me find an apartment in Boston in 2009, she makes any trip an adventure (and she's always up for finding a great restaurant or visiting the local library).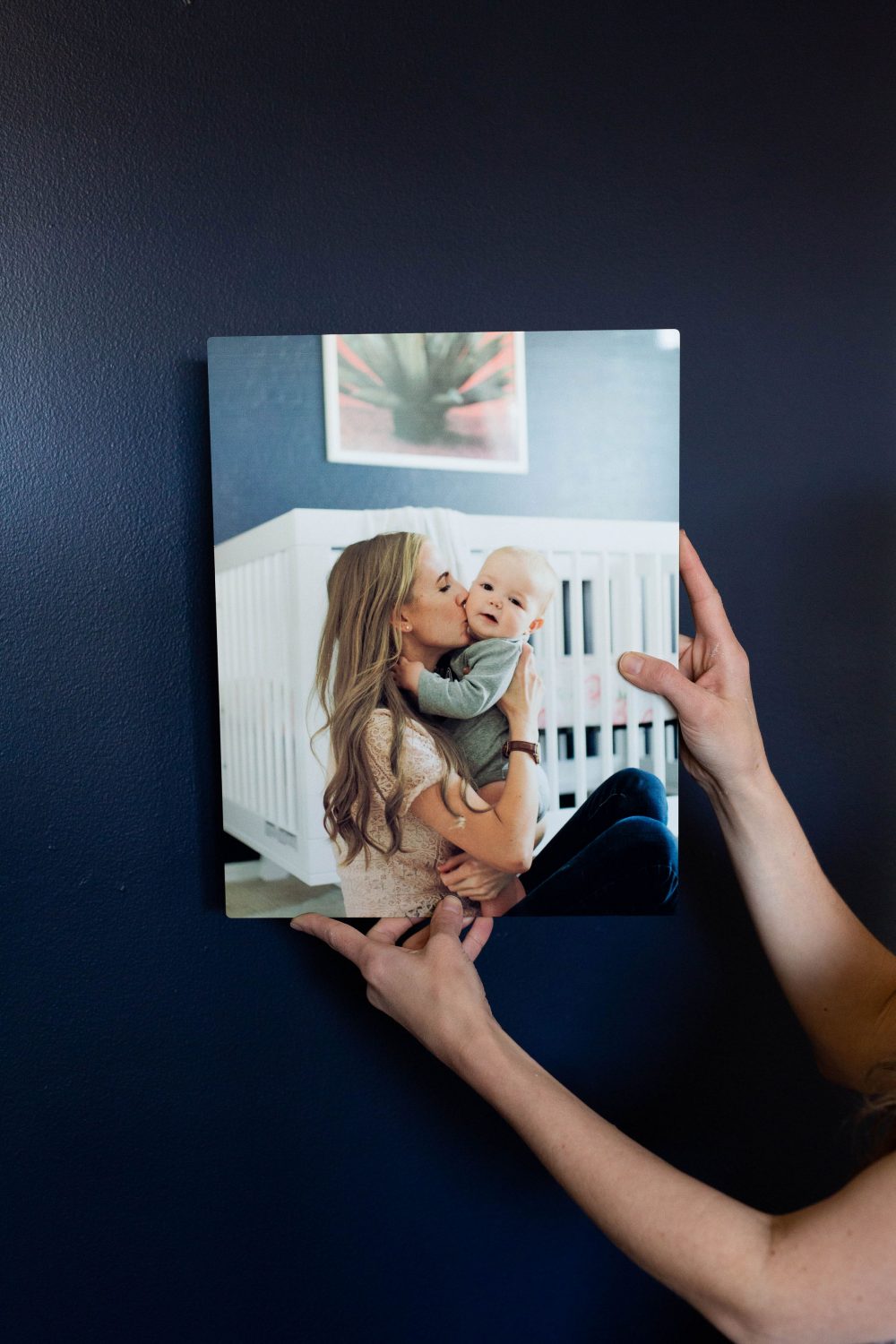 A love of all things blue
My whole life, my mom has loved blue and it's been my favorite color too for as long as I can remember. The blue walls in Tally's nursery were one of my favorite things in our Arizona house (that's her nursery in this metal print from Mixbook!) and my mom was the one who suggested that when she came down to help me paint and I still hadn't settled on a color when she arrived. I loved it so much, I'm doing the same thing in her bedroom in our new house.
A slight obsession with houses
You know I love a good house project (or fifty) and I absolutely inherited that from my mom who is ALWAYS thinking about house decorating and house projects. I grew up visiting model homes and flipping through house books and magazines. My parents moved to a new house last year when my grandmother moved in with them and so she's back to having a whole list of dreams to bring to life in that house.
For Mother's Day, I ordered her a set of address labels from Mixbook with her new address on it (did I choose blue labels? Of COURSE I did) – I love address labels as a gift for someone who pretty much has everything they could want because they're pretty, practical, and consumable (basically the trifecta of gift-giving in my book).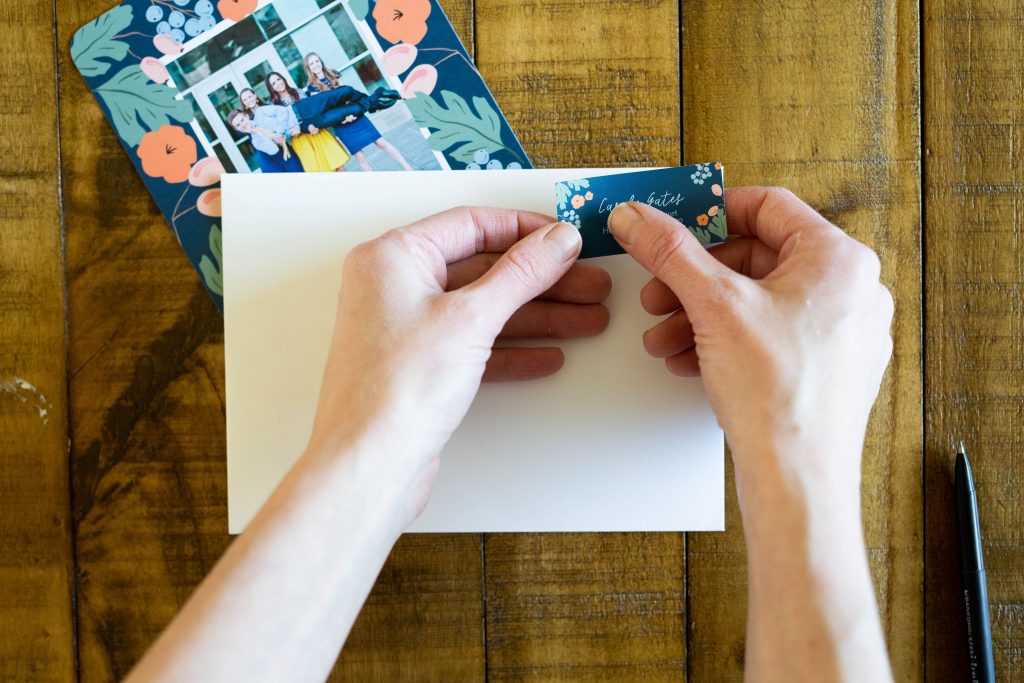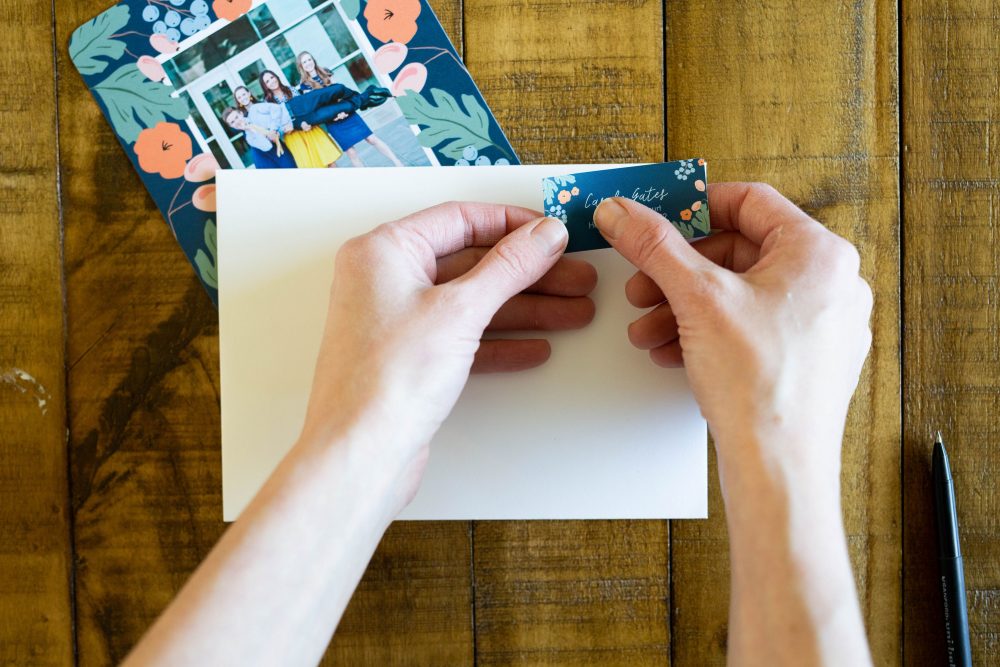 A determination to make my own life happy
One of the most valuable things I learned from my mom was that, especially as a mother to young children, it's up to you to make your own happiness. I've watched my mom do this my whole life – pursuing the things that she was interested in, spending time with us in ways that made HER happy too, and making space in . her life for her favorite hobbies (like reading!). She's never waited around for permission from anyone to make her life rich and fulfilling.
I think about this on every holiday, from Christmas to birthdays to Mother's Day and remember that it's up to me to make those celebrations special (nothing sets me up for unhappiness like assuming Bart or the girls know exactly what I want).
If there is anything I want my girls to learn, it's that they shouldn't put their happiness in someone else's hands.
I was flipping through some pictures of when Tally was a baby and I spotted this one that I've loved from the moment I first saw it. I decided I could make sure I got exactly what I wanted for Mother's Day, so I ordered myself a metal print of it. (I have a smaller metal print from Mixbook of my older two girls that sits on my bedside table and I LOVE how crisp and clear it looks, plus that it doesn't need a frame and that is super durable – I had a standard frame on my bedside table originally and after I'd retaped and glued it 4 times thanks to small children who couldn't leave it alone, I finally just called it quits and went with the metal print and it looks brand new several years later.
It came a few days ago and I opened it up early (because I can) and I'm OBSESSED with it. I love having a physical copy of this picture with my chunky little baby who no longer looks like this.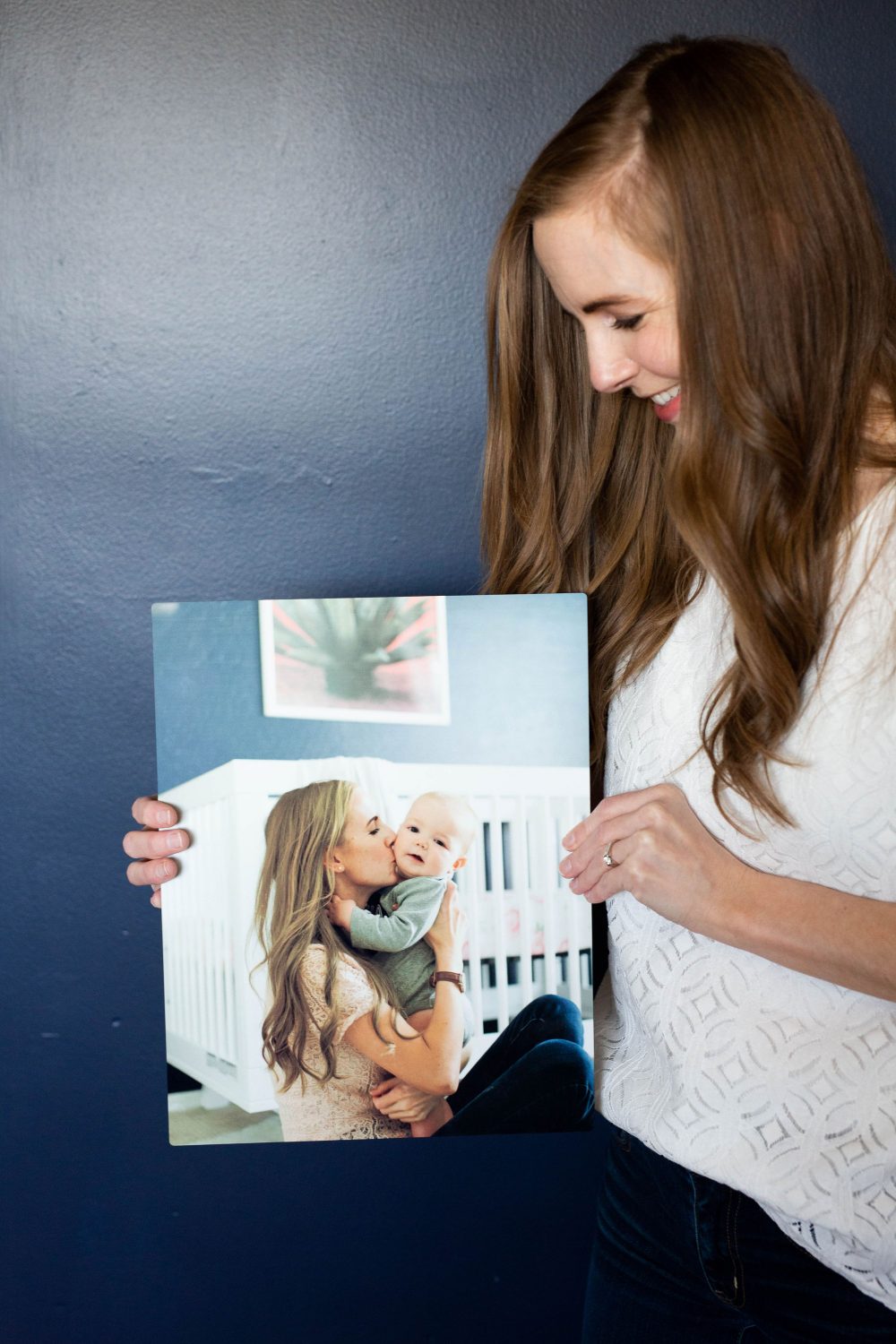 If I get flowers or little cards on Mother's Day, fantastic, but I'm not setting myself (or my family) up for disappointment by expecting them to make the day special for me.
And I'm really grateful to my mom for demonstrating that lesson to me all my life.
I'd love to hear what traits you've inherited from your mom!
And if you're ordering something from Mixbook for Mother's Day – whether it's a photo book, personalized stationary, address labels, or metal prints – you can use the code for up to 50% off!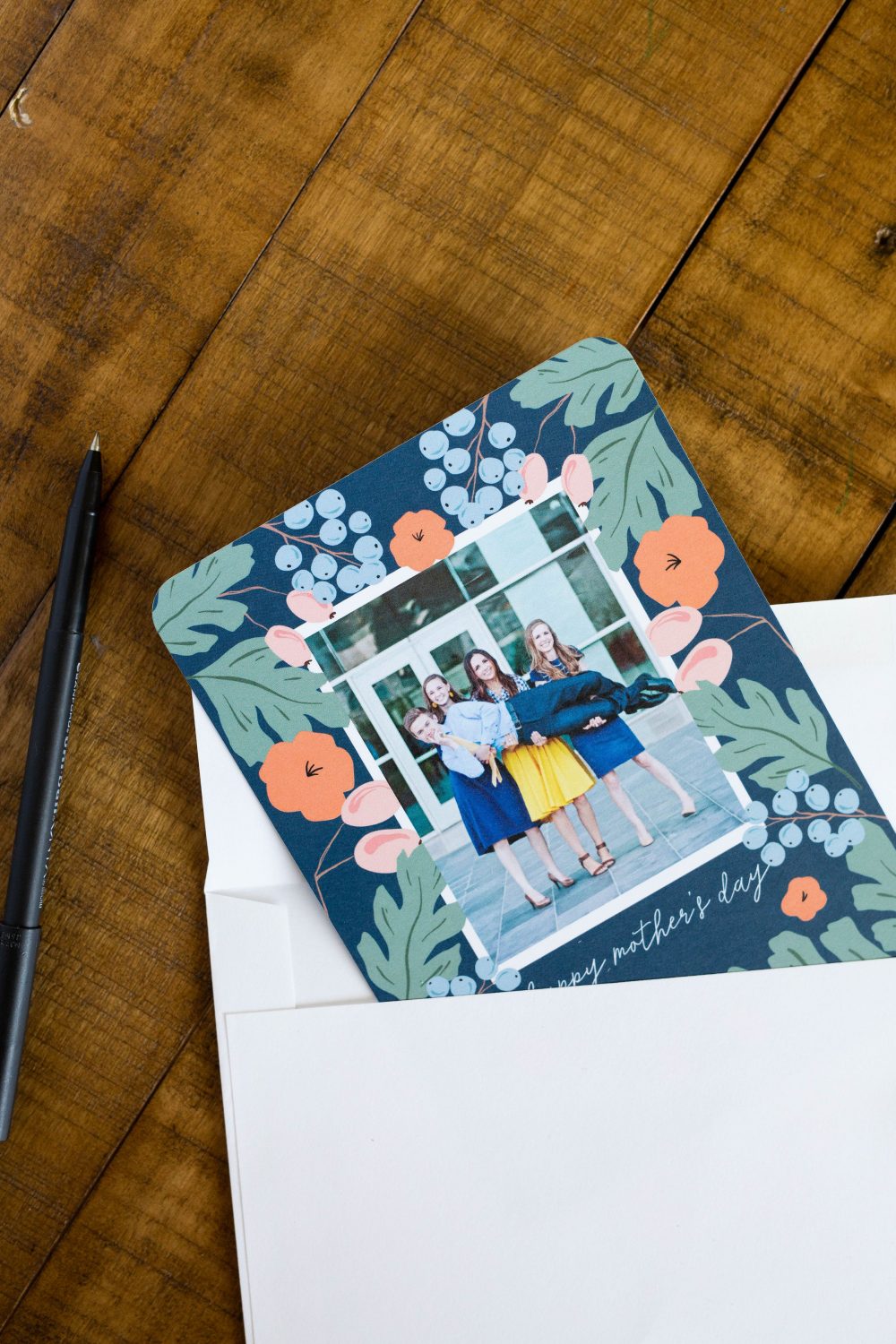 Photos by Heather Mildenstein