For the last six or seven years, I've done a post about what we're giving the girls for Christmas (you can see this year's post here!), but I've never done a post about what I'm giving Bart.
I won't lie – I find gifts for him pretty challenging, but over the years I've gotten a little better!
His main gift this year is some new weights and equipment for our home gym, so I was off the hook to think of anything super big and thrilling (hallelujah!), but I picked out some smaller things for him to open on Christmas morning.
Here are the things I'm giving him this year and hope it gives you some ideas if you also struggle with gifts for guys: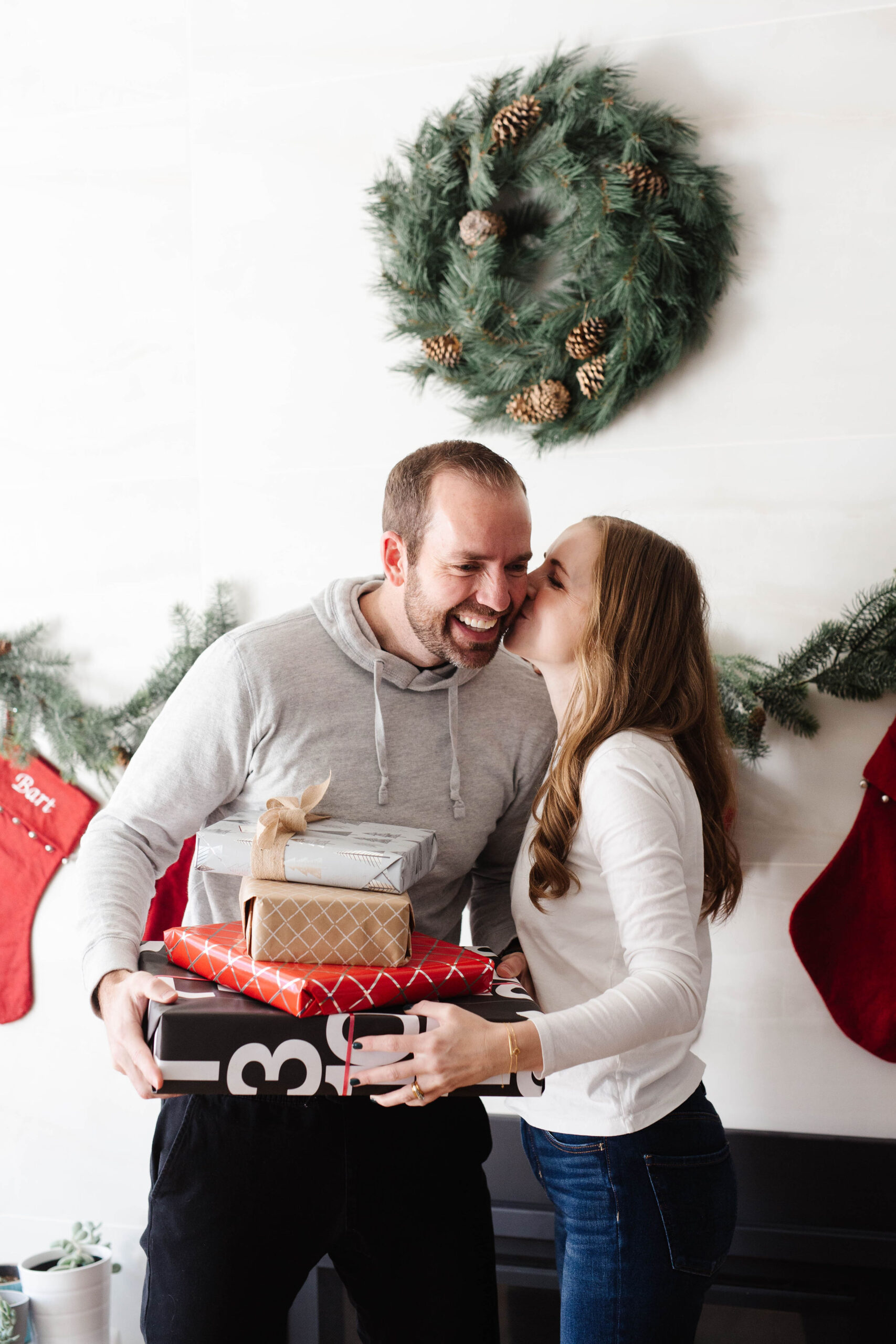 GIFT IDEAS FOR HUSBANDS
ENSO RING. I gave him one a few years ago and he LOVED it. He hadn't worn his wedding ring in years – it was too loose when the weather was cold and was a problem when he lifted weights – but he wore this one non-stop and I thought a few new options would be fun. I got this fun R2D2 one and this Oxblood beveled one. Use the code Janssen15 for 15% off.
LIFESTYLE JOGGERS. You know I'm obsessed with Senita's Weekend Joggers (don't ask how many pairs I have. . .) and when they launched a men's line that included joggers? Well, I couldn't resist. Use the code EVERYDAY for 15% off.
THE LINCOLN HIGHWAY. Bart read A Gentleman in Moscow a few years ago and really loved it, so when I saw that the author had a new book out, there was no way I wasn't going to snap up a copy for Bart for Christmas.
KARUBA. It's not Christmas at our house without some new games and this is the one I picked out for Bart – it has incredible reviews, can be played with just two players (or more) and I'm excited to try it out!
LONG SLEEVE TEXTURED TEE. Bart is picky about his shirts, but LOVES his waffle weave long sleeve shirts and wears them all winter long. This one has an amazing texture and I think he'll love it. Also, the price is great.
PIANO MUSIC. Now that we have a piano, Bart's been dying to have some more music to play and I'm looking forward to him having more options to play – it's so magical to have live music in our home after all these years!
BEARD OIL. I asked Bart a few weeks ago if he had a beard oil he liked and he said he didn't, so I asked on Instagram and this one came highly recommended plus it's inexpensive and has great reviews. Sold! This will go in his stocking.
CASHMERE HOODIE. I shared this on the Men's Gift Guide this year and you all have gone CRAZY for it. Bart has a navy one and I ordered him a black one, which I think he'll love. It's the perfect mix of cozy and polished and looks good with EVERYTHING.
What are you getting for your significant other this year?
if you liked this post about gifts ideas for husbands, you might also like these other posts:
Photos by Heather Mildenstein