If you struggle with what to write in a thank you card, this super easy trick for thank you notes will make writing a thank you card a cinch! 
Four or five years ago, my book club read 365 Thank Yous: The Year a Simple Act of Daily Gratitude Changed My Life.
I actually thought the book was kind of lame, but in our discussion of it, my friend Emily made a passing comment that has changed my writing a thank you card life forever.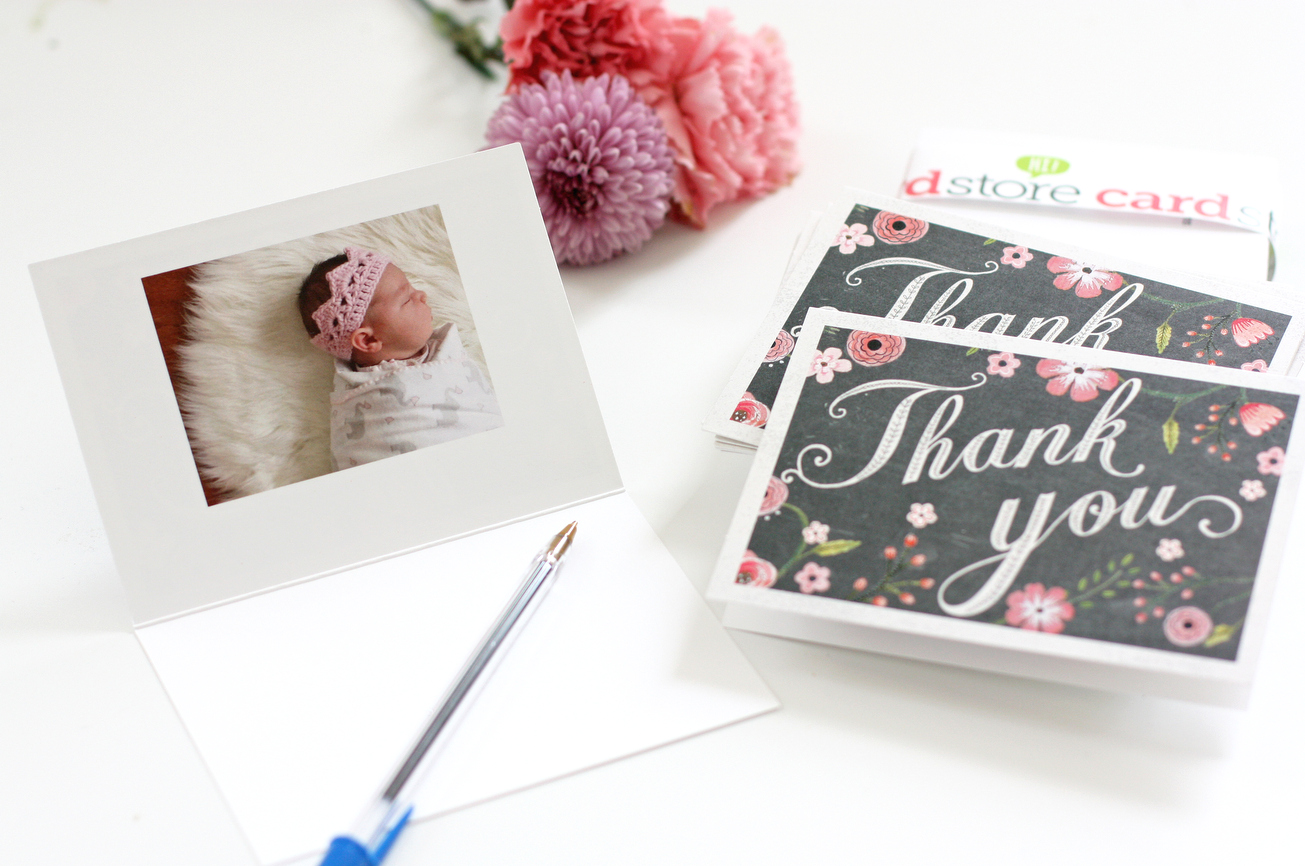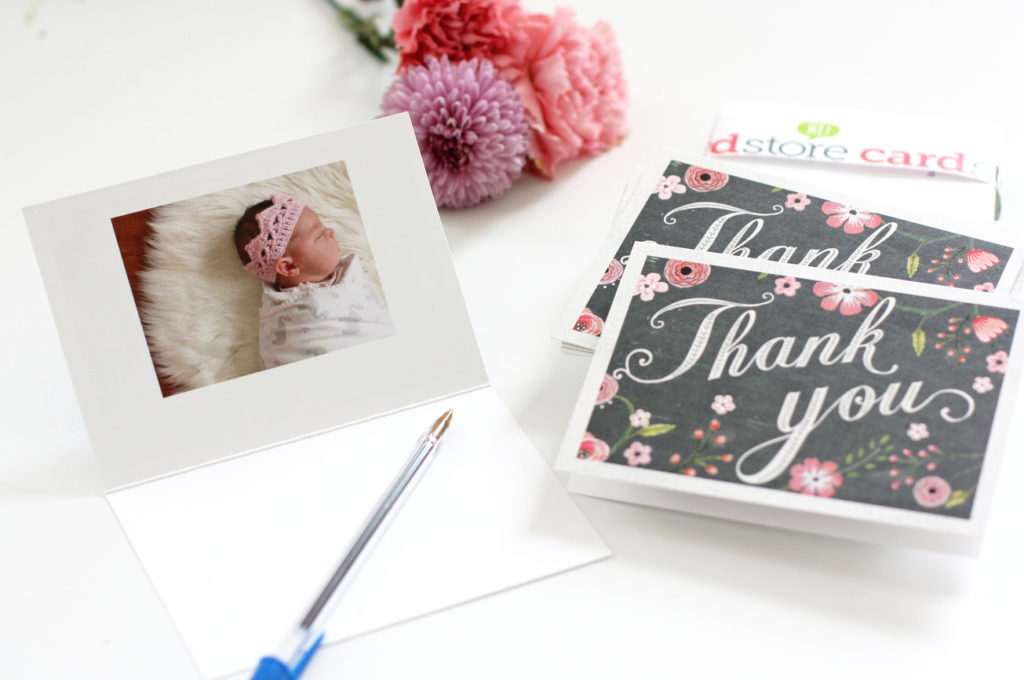 She mentioned that an aunt (or someone along those lines) had told her that the best rule for how to write a thank you card is to never start a thank you note with "thank you."
How to Write a Thank You Card
I've always struggled with how to write a thank you card, feeling like I wrote one line and then had basically nothing left to say. You know how it goes – you start out with, "Thank you so much for the new shirt." And then something lame like "I really love it and appreciate you thinking of me and I'm sure I'll wear it lots."
And then think, "I should have started with bigger handwriting. . . "
But this little trick suddenly made writing a thank-you card so easy for me.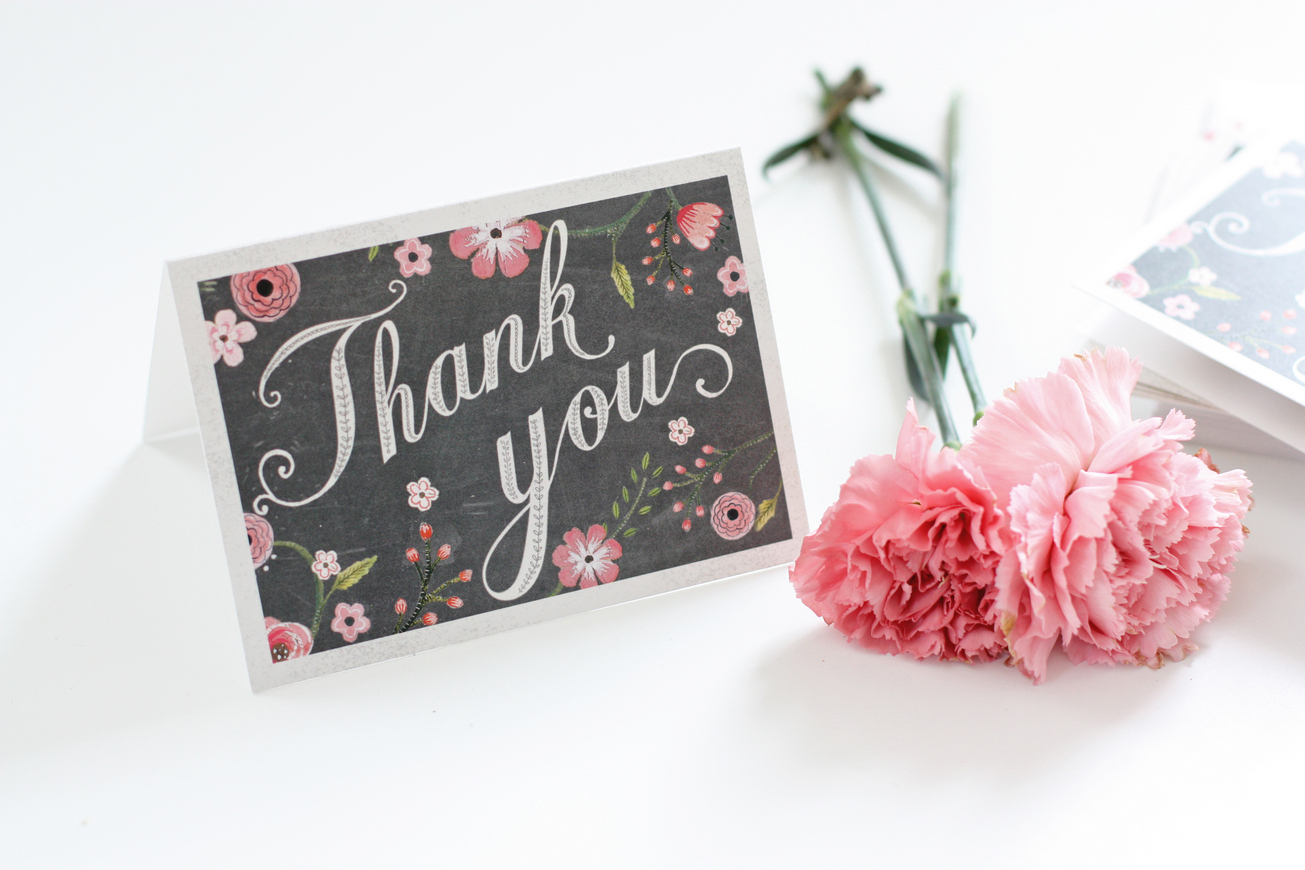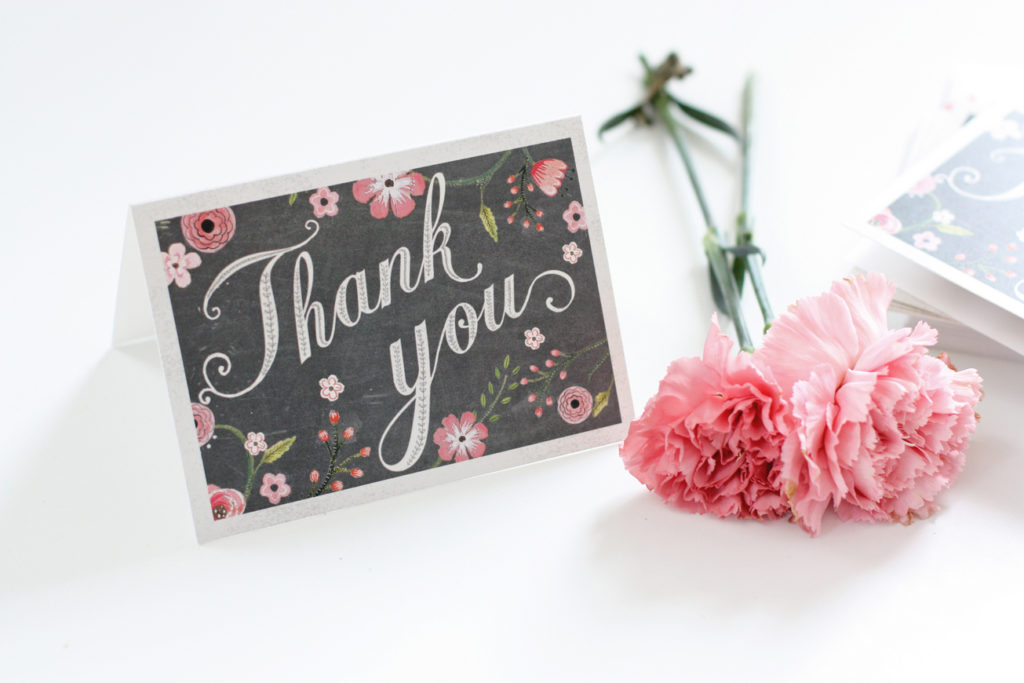 What to Write in a Thank You Card
Instead of jumping right into the thank-you, you start with something else like "It was so fun to celebrate my birthday with both of you last week. Spending time with you, especially on a special occasion, is such a treat."
And then, with two sentences already down, you can transition to, "Thank you so much for your thoughtful gift of that gorgeous shirt. You never fail to pick out something that I'll enjoy, and I so appreciate your generosity in this case and in so many others. I'm already looking forward to getting together again. Love, Janssen."
It feels so much less formulaic to me and is so much easier for me to write really sincere thank you notes. I don't know what it is about this trick for what to write in a thank you card, but I'm seriously indebted for life to Emily for suggesting this.
Now if there was just a trick for actually addressing and stamping your thank you cards too. . . .
If you liked this post about what to write in a thank you card, you might also enjoy these posts: