Years ago, I wrote a whole post about The Cinnamon Bear, an old-time Christmas radio program from the 1930s that my siblings grew up listening to (I'm old enough that we listened to it on CASSETTE TAPES).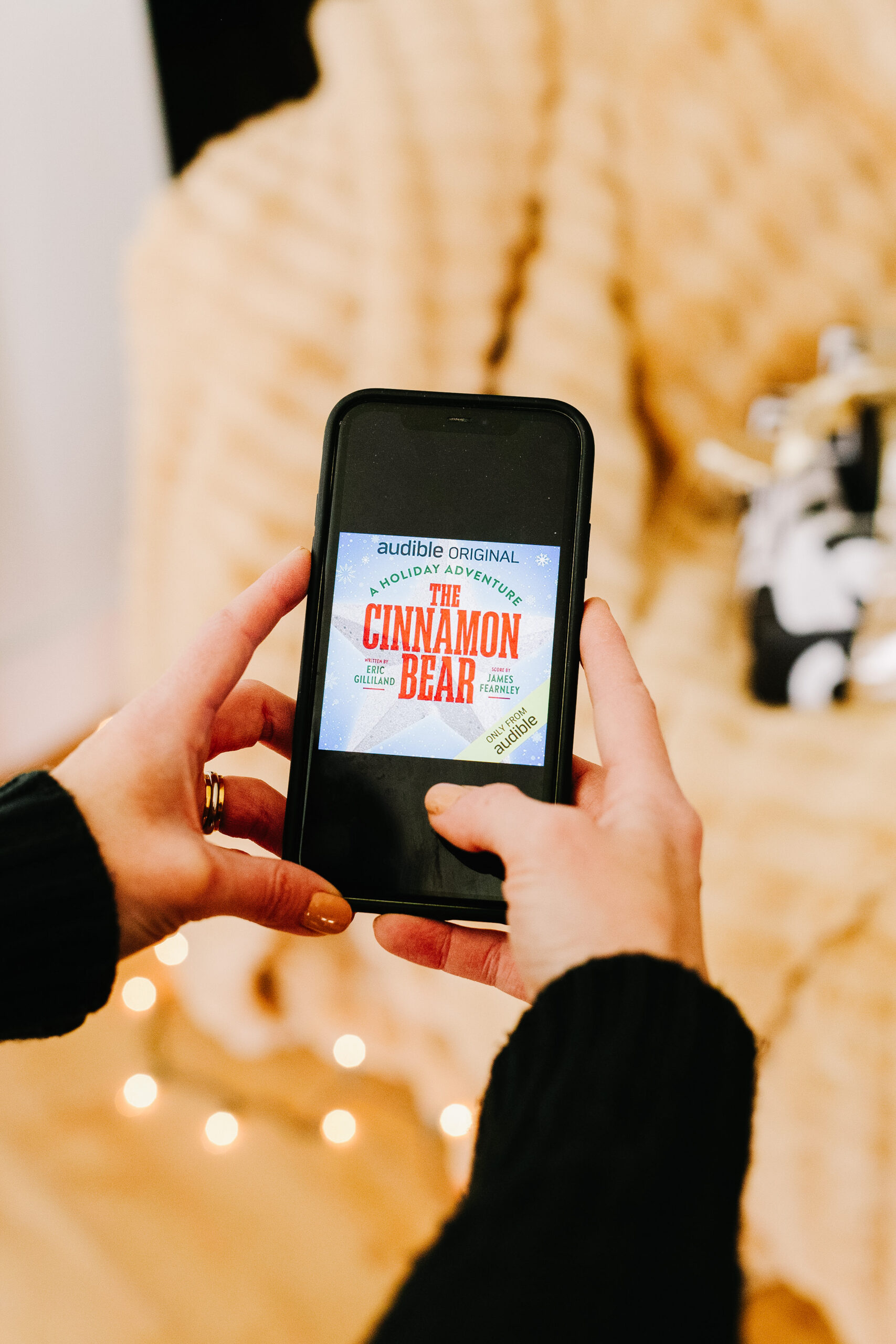 We listened to that thing CONSTANTLY every December and when my mom sent us a copy on CD six or seven years ago, I could still recite nearly the entire thing word for word.
The basic storyline is that twins Judy and Jimmy start decorating the Christmas tree and discover that their beloved silver star that always tops their tree is missing. They head up to the attic to search for it and find a little stuffed bear, the Cinnamon Bear, who magically starts talking to them and tells them he knows where the silver star is – it's been stolen by the Crazy Quilt Dragon but the Cinnamon Bear is happy to lead them to the magical land where he's from and help them retrieve it.
Well, the twins aren't about to say no and they head off on an adventure with more things going wrong than you can even imagine, all with the hopes of getting back with their star before Christmas Eve.
Last year, Audible produced a new version of The Cinnamon Bear and I was both delighted and a little terrified that they might ruin one of my favorite childhood memories.
Through December last year, Tally and I listened to it every morning while we worked on a Christmas puzzle and I'm delighted to report that the new version is top-notch. It was so good that we listened to it as a family as we ran holiday errands or drove to family events during December and we were all delighted by it.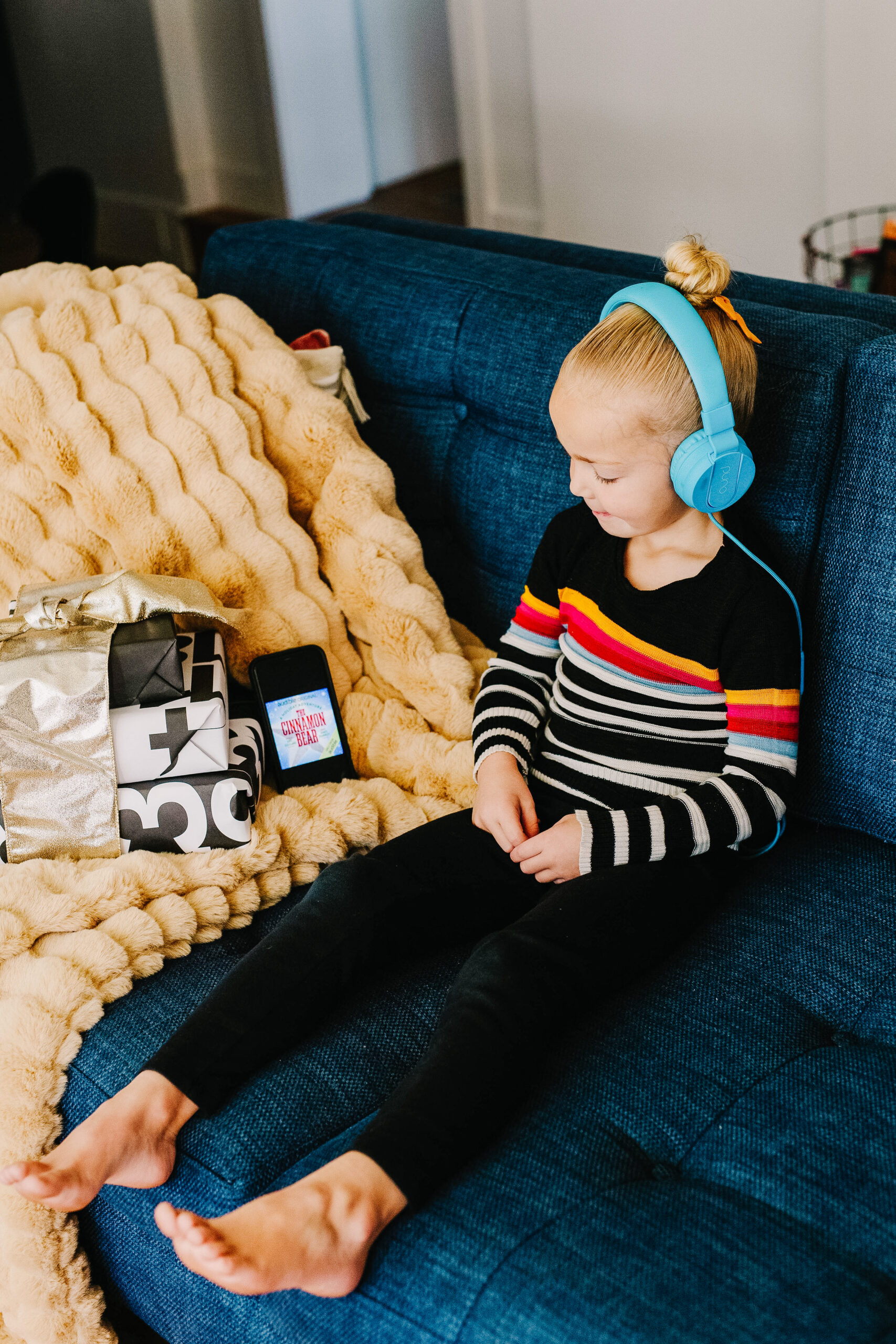 The Cinnamon Bear is a full-cast audio production with 20 episodes. If you're familiar with the original, it sticks reasonably closely to the storyline with many of the same songs (hooray!) but a little bit snappier dialogue and some updates on things from the 1930s version that could definitely use some updating (for instance, I was zero percent surprised to find that the segment with the "Wooden Indian" did not make it into the 2021 version).
The songs are so fun and catchy and they also snagged a seriously all-star cast, with Alan Cumming as the Cinnamon Bear, Ryan Reynolds as Santa Claus, and a whole bunch of other names you may recognize playing the other parts. And with the music and the sounds effects, it's really a delight to listen to.
It's also like a Pixar movie where it's very fun for kids but equally delightful for adults with lots of jokes and humor that really make it fun for the whole family, not just something adults suffer through.
It can be hard to see an update of something you love (i.e. the way I'll never love the new Little Women movie the way I love the 1994 version), but in this case, I think it was an outstanding update and I LOVED it.
Whether you're new to The Cinnamon Bear or grew up listening to the original, this one is definitely worth a holiday listen. I can't wait to revisit it this year!
And even better, it's included in Audible Plus, so if you have any sort of Audible membership, you can listen to it for free (if you aren't an Audible member, you can grab a free month trial here or sign up for their hugely discounted holiday deal that will give you 4 months for $5.95 per month).
(P.S. If you want to listen to the original one, it's also available for free on Audible Plus).
Have you listened to The Cinnamon Bear? I'd love to hear what you think!
if you liked this post about the cinnamon bear – my favorite christmas audiobook for families, you might also like these other posts:
Photos by Heather Mildenstein