You already know that my favorite word in the world is "FREE" and when it's attached to the word "audiobook"?
Well, I'm all in.
I'm always on the lookout for ways to share free audiobooks with you, especially for Everyday Reading Book Club when the hold lines can get long or new releases aren't in your libraries yet.
I've been recommending Audiobooks.com nonstop this month with the release of the 2023 Everyday Reading Book Club List and I've been so happy that hundreds of you have been able to grab several of the books this year for free (Echo and When Stars are Scattered are especially amazing on audio!)
The best part of this deal is that you don't just get ONE free audiobook, you get TWO free audiobooks.
Here's how it works.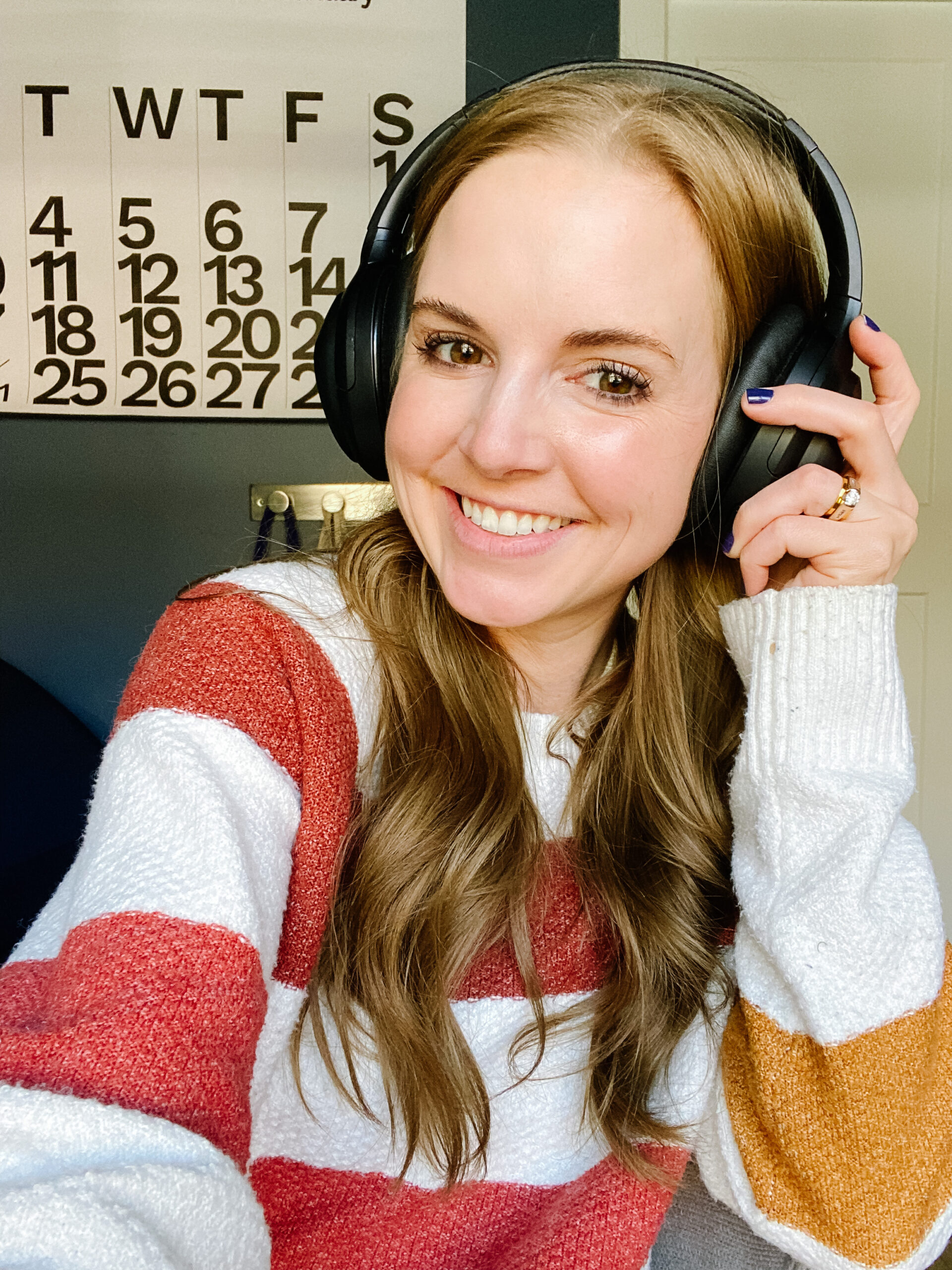 How to Get 2 Free Audiobooks
Click this link and create a free account. It will ask you to put in your credit card, but you won't be charged.
Once your account is created, you'll see two credits in your account. You can spend these on any audiobooks you'd like. (I'll make some recommendations later in the post, if you need some inspiration!).
Add those to your cart and choose to pay with your credits and check out – it won't charge you anything because you're using your credits.
You're all ready to listen! (You can listen on your computer from the website or download the free app and listen in there from your phone).
And if you decide you don't want to stay beyond the free trial, you can cancel at any time and you'll keep your two free audiobooks forever. To cancel, just go to the "My Account" in the top right hand corner, scroll to the bottom of the page and click the button "Cancel my membership." Super easy one click, no phone call required.
You'll notice that when you signed up, it told you you'd get THREE free audiobooks. Two are credits that you can spend on any books you'd like. The third is a book from the VIP collection – it changes each month and you can select one to add to listen to. If you cancel your membership, you will NOT keep that VIP book – it's only available when you're a current subscriber.
And if you're looking for some other great titles to use your free audiobooks credits on, here are some suggestions:
FICTION AUDIOBOOKS
My Lady Jane by Cynthia Hand. I don't know that I ever wrote about a book where I had as many people respond telling me that they'd listened to it after I recommended it and then just loved loved loved it. I mean, it's basically impossible NOT to love this audiobook. This completely ridiculous take on the history of Lady Jane Grey is laugh-out-loud funny and probably in the top five audiobooks I've ever listened to (Full review here).
I've Got Your Number by Sophie Kinsella. Whenever someone asks which Sophie Kinsella book to start with (a question I get surprisingly regularly), I always recommend this one. I can't even read my review of it without laughing out loud – that book is HILARIOUS. It follows Poppy, who is in a complete panic. She's just recently gotten engaged and has now lost her vintage engagement ring which, of course, was a priceless family heirloom. And then her phone gets stolen. So she grabs a cell phone from the top of a trash can and starts using it as her own to track down the lost ring, even though the phone belongs to a business man whose assistant just quit (and ditched the phone). She insists she must keep the phone and will just pass along the messages for him. It won't be a bit complicated, as no Sophie Kinsella plots ever are. (Full review here).
Sisters in Arms by Kaia Alderson. This debut novel is about the Six Triple Eight, the only all-Black battalion of the Women's Army Corps who had the dangerous job of getting the mail to the servicemen fighting in Europe. It follows two American women who come from extremely different backgrounds but find friendship in their risky new roles.
The Mother-in-Law by Sally Hepworth. This book totally reminded me of Lianne Moriarty (they're both from Australia too, which doesn't hurt the comparison). Lucy's mother-in-law is dead. There's a suicide note that refers to her cancer but. . . the autopsy finds her cancer-free. And there are some other suspicious things too. The question is: what happened. Was she murdered? And if so, who did it? I loved that up until the last few moments, I legitimately didn't know who to trust. The book jumps between narrators and the past and the present, and it's just a twisty family drama that I couldn't put down. Highly recommend!
Daisy Jones and the Six by Taylor Jenkins Reid. Within 10 minutes of turning on the audiobook, I was ALL IN and basically started running at night just so I could listen to another 30 minutes. It's the story of a rock music in the seventies, and it's hard to remember that it's a novel, not non-fiction. It feels THAT real. It's told through interviews with Daisy and Billy and other members of the band, family members and friends. It could be wildly confusing, but somehow it just WORKS. And the audio version is incredible.
Lovely War by Julie Berry. I mean, if you haven't read this book already, I'm probably falling down on my job here, but truly. THIS is the time to pick up a copy. The story takes place during World War I and follows four main characters. Even more fun? The story is framed by several Greek gods who are in a tiff of their own during World War II. I know it sounds weird, but trust me, it works. It's in the top 10 books I've ever read. The audio version is STUNNING. (Full review here)
The Downstairs Girl By Stacey Lee. I love a good young adult historical fiction novel and this one did not disappoint. Set in Atlanta in the late 1800s, this was a fascinating peek at Jim Crow laws and the rising tide of suffragism all wrapped up into a fascinating family drama. (Full review here)
The Half Sister by Sandie Jones. Told in alternating points of view (with a separate narrator for each sister), Kate and Lauren are sisters who are very close and come from a tightly-knit family that's been rocked by the recent death of their father. But things start unraveling fast when a young woman shows up at a family dinner claiming to be their half sister. And she has the DNA test to prove it. As the sisters try to track down the truth, it becomes clear that MANY members of the family are keeping secrets. This story keeps twisting and turning and the end completely surprised me!
Daughter of Smoke & Bone by Laini Taylor. Fantasy is generally NOT my go-to genre of choice, but after a million recommendations for this book, I caved and I LOVED IT SO MUCH. It's a totally immersive listening experience and the story, which takes place both in the real world and in a fantasy world, has the BEST world-building. I can't rave enough about this one. (Full review here)
The Chemist by Stephenie Meyer. This basically feels like a Jason Bourne movie in audiobooks form, with a female interrogation officer for one of the U.S. government agencies. She's known as The Chemist because she uses chemical cocktails to get information out of her subjects, but now she's less worried about her job and more worried about her life because the agency is now trying to kill her. This was just a FUN listen with lots of lauhg-out-loud moments – say what you will about Stephenie Meyer, but she can write some SNAPPY dialogue. (Full review here)
Finlay Donovan Is Killing It by Elle Cosimano. I'd seen this book everywhere and multiple people had recommended it to me but when someone sent me a message saying it reminded them of Sophie Kinsella, I picked it up at the library THAT DAY. It was SO fun and I can't wait for the sequel to come out in a few weeks.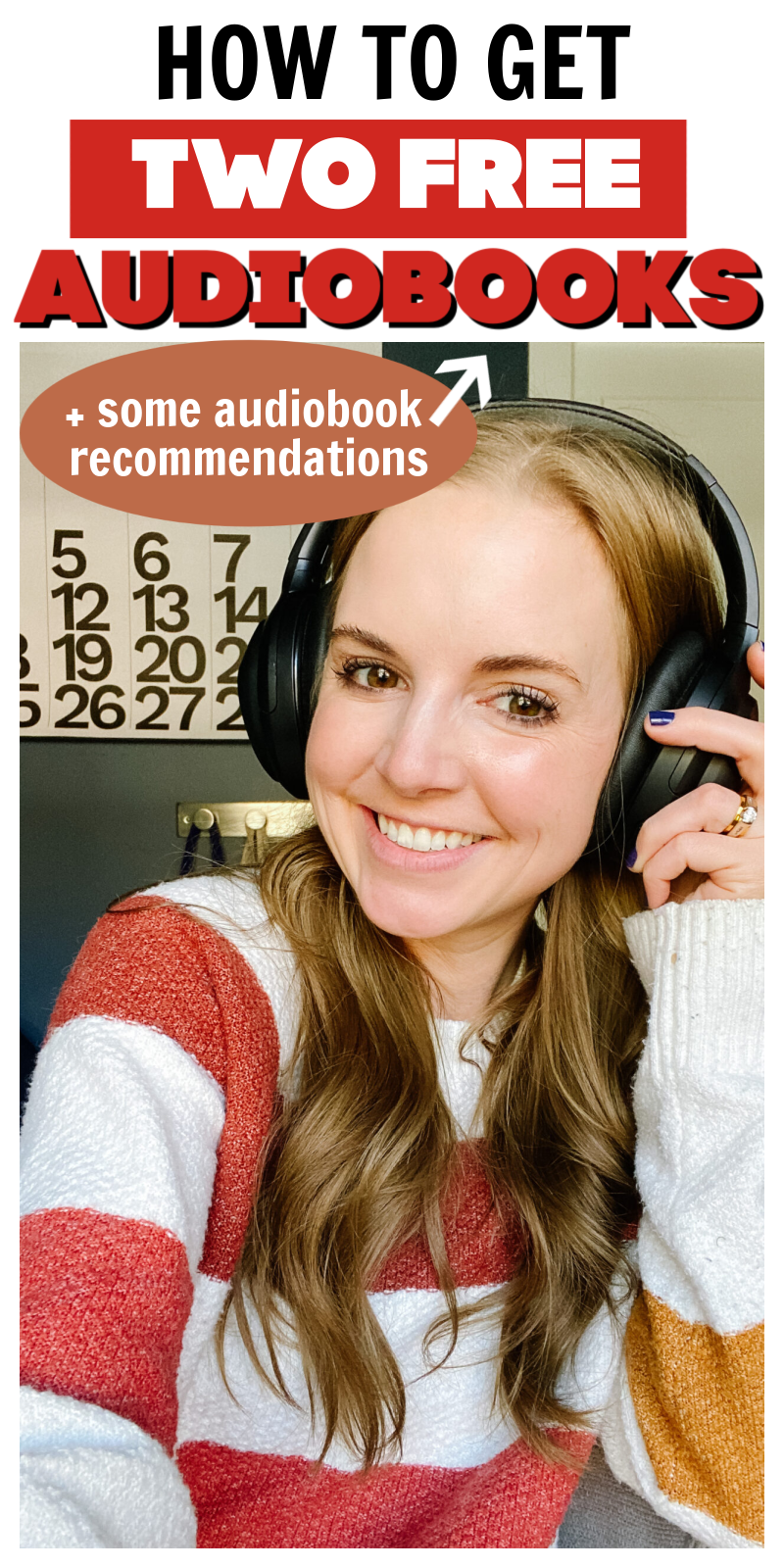 NON-FICTION AUDIOBOOKS
As You Wish: Inconceivable Tales from the Making of The Princess Bride by Cary Elwes. If you're a fan of The Princess Bride (and who isn't?), this book is a must-read. Written by the actor who played Wesley, there are so many great stories about the making of the movie and the actors and crew, and it made me love this movie even more than I did before. Request a copy of the movie at the same time as the book, because you'll definitely want to watch it when it's over. And the audiobook is read by most of the original cast, so you'll love hearing their familiar voices telling their own stories. (Full review here)
Originals: How Non-Conformists Move the World by Adam Grant, narrated by Fred Sanders and Susan Denaker. If you're a Malcom Gladwell fan (which I am), this is a book in the same sort of vein and I LOVED it. I especially loved that it ends with practical ideas for implementing these principles into your own life, whether that's as a parent, a business owner, a neighbor, or a student. (Full review here)
Becoming by Michelle Obama. I'm not the first person to recommend Michelle Obama's autobiography (it's only been topping the charts since the minute it was released), but when it comes to great audiobooks, it feels impossible to leave this one off. Starting in her childhood and ending shortly after her husband finishes his eight years as president, hearing her tell her story in her own words is compelling and powerful. Plus, it's such an interesting look at the US political system, balancing career and marriage and motherhood, and life in the White House. (Full review here)
BOOKS FOR CHILDREN
The Ramona Quimby Audio Collection by Beverly Cleary. This includes all eight of the Ramona books and is nearly 20 hours long – this is a LOT of listening for your zero dollars.
The Penderwicks: A Summer Tale of Four Sisters, Two Rabbits, and a Very Interesting Boy by Jeanne Birdsall. This series is newish, but it has the feel of a classic and we all loved these stories about four sisters and their summer vacation. There's a reason these books are BELOVED – my girls have listened to the whole series on repeat.
A Single Shard by Linda Sue Park. When I was working more seriously on reading all the Newbery winners, I picked this one up, knowing exactly nothing about it. A story about potters in 12th century Korea might not sound thrilling but this book is PHENOMENAL. I listened to it again with my girls a few years ago and we all were entranced. I may have gotten teary in the driver's seat multiple times.  (Full review here)
Echo by Pam Muñoz Ryan. This book is fantastic, but it's ESPECIALLY fantastic on audio with musical accompaniment that tells the story of three children spread across the world who find their lives mysteriously connected by a magical harmonica. (Full review here)
Ghost By Jason Reynolds. Ghost is a very fast runner – starting with a run from his dangerous father when he was a little boy. Now, he mostly runs away from his problems until an Olympic-runner-turned-coach sees Ghost's incredible raw talent and wants to help him harness it for the Junior Olympics. But Ghost will have to stop running from his past in order for that to happen and that might be the hardest thing he's ever done. This is the first book in a four-book series, each of which focuses on a different member of the track team. Jason Reynolds is a big name in the world of children's literature for good reason – this book is FIRE.
The Amulet of Samarkand by Jonathan Stroud. Narrated by a powerful and snarky djinni who finds himself summoned by an apprenticed magician bent on revenge, we picked this one off the shelf at the library on a whim. This was the luckiest whim ever. After this book, we looked for everything Simon Jones narrated. He's that good.
If you have any questions about how it works, let me know in the comments below – enjoy your free audiobooks!
If you liked this post about free audiobooks from Audiobooks.com, you might like these posts too: