A couple of times a year, Audible does a big $5 sale where they have a bunch of audiobooks on sale for $5 (plus a few that are $6 or $7).
Since most audiobooks run around $20-$35, this is a major bargain.
And good news! This is the moment for the Audible $5 sale – it's live right now and it runs through Friday night.
A few things you'll want to know about the Audible $5 sale:
You need to be an Audible Premium Plus member to get these prices. If you have a subscription where you only get access to Audible Plus titles, you won't have access to these sale prices. If you're not currently an Audible Premium Plus member, you can sign up for a free month here, which will give you access to the sale, PLUS a month of access to the Audible Plus library, AND an audiobook credit you can spend on any book you want, regardless of price (and bonus, if you're a Prime member, you'll get two audiobook credits).
The audiobooks you buy in the Audible $5 sale are yours forever. So even if you only do the free trial, once you cancel, you'll get these audiobooks for life. They won't disappear with your membership and you can listen to them whenever you want in the free Audible app.
Make sure you don't use your Audible credits to buy the sale titles. If you're on a regular membership (or even if you got the Prime Day Audible deal), it's not worth using a credit for these titles because the $5 price tag is less than you're paying for each credit. Save your credits for audiobooks that have a much higher price tag.
There are more than 750 titles included in the Audible $5 sale (you can see them all here) and I went through every one of them and picked my favorites.
I hope you find a few thing you'll enjoy listening too!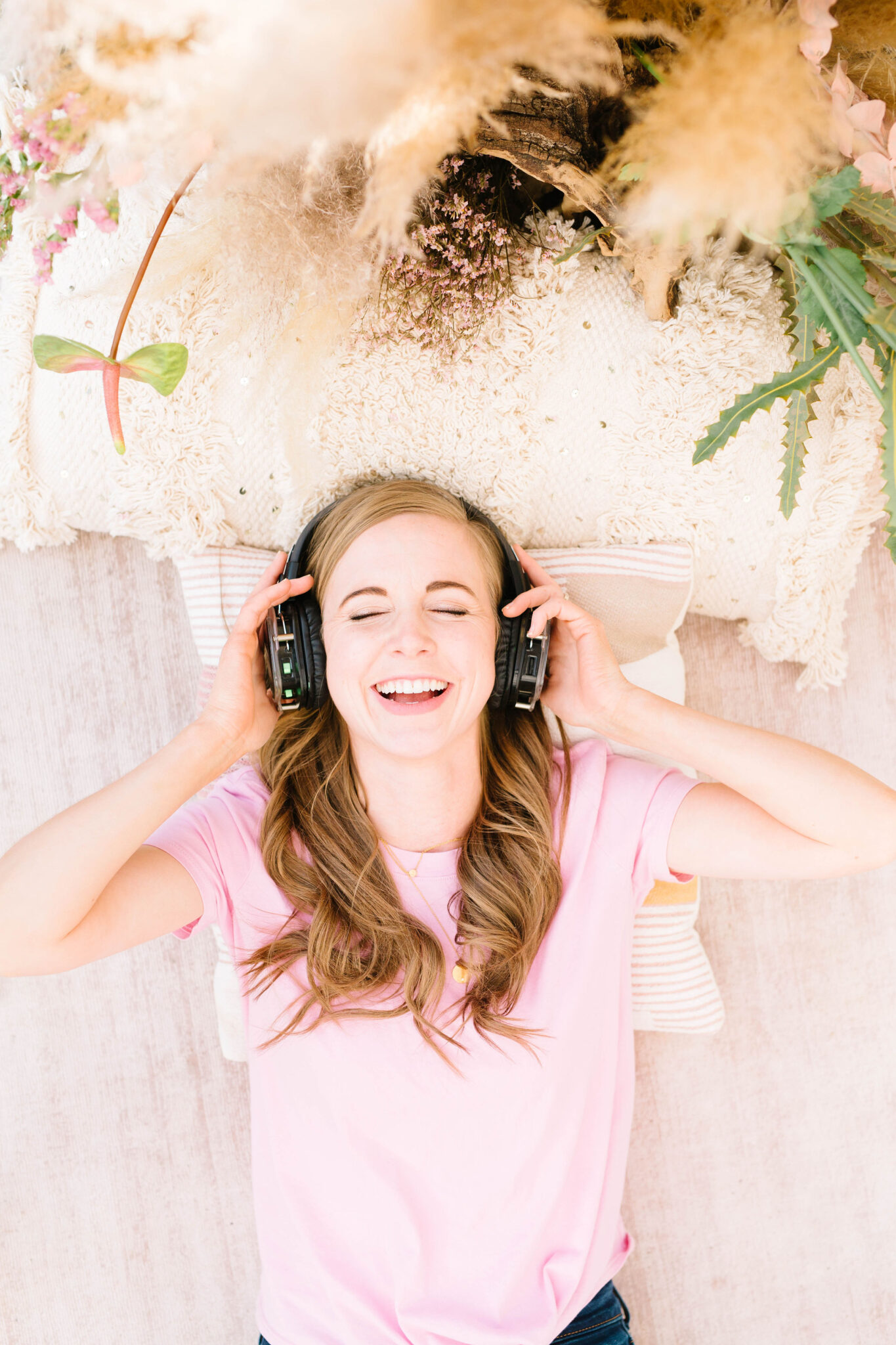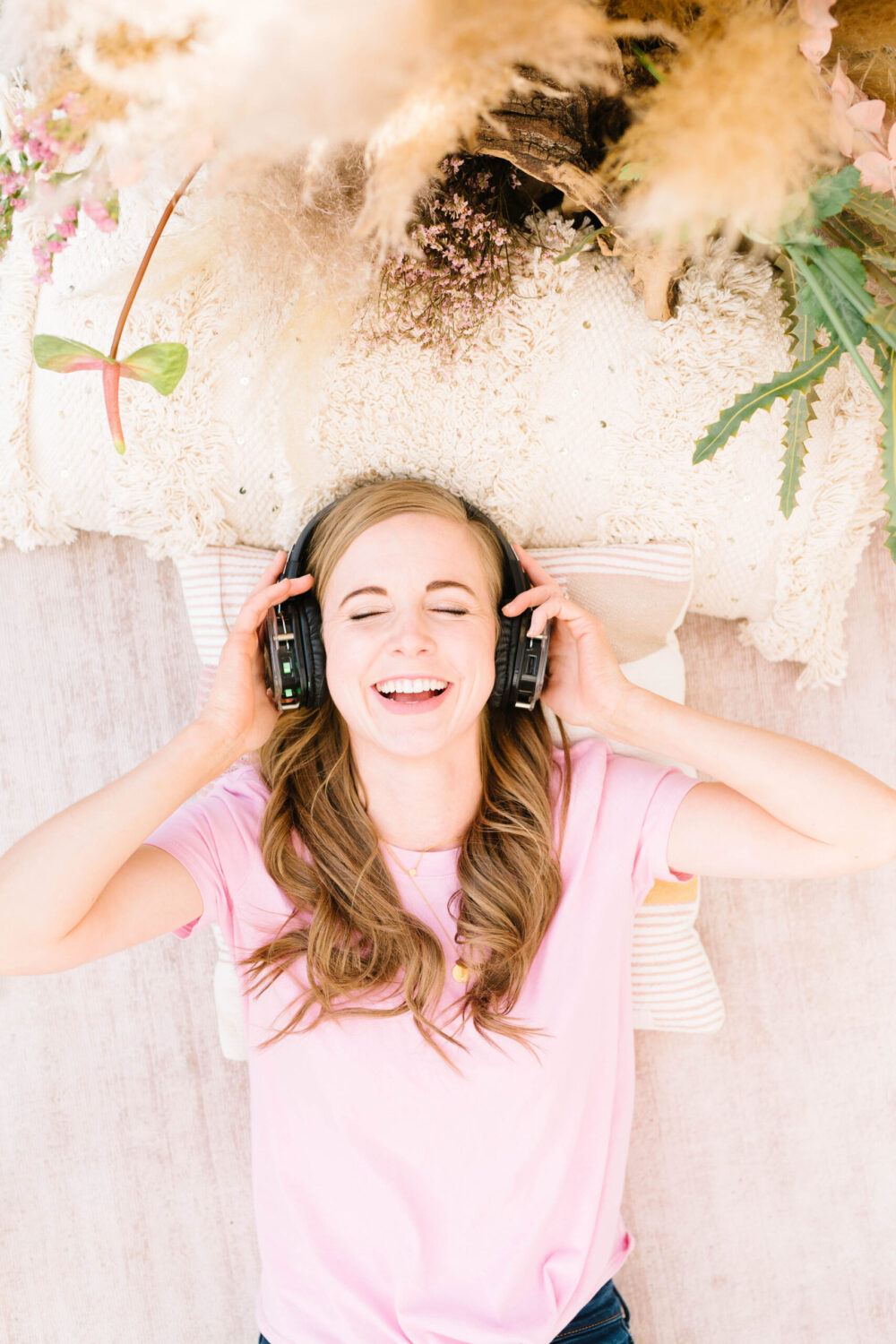 The Audible $5 Sale
How to Raise an Adult by Julie Lythcott-Haims
This is the September book for the Everyday Reading Book Club so now is the perfect time to grab it and read along! I love doing a parenting/child-development book during the back-to-school season and I'm enjoying all the great discussions so far! 

Truly Devious by Maureen Johnson
If you've been here a while, you know I love a good young adult book and this one features a private school, an unsolved kidnapping, and a teenage true-crime aficionado and new student who is determined to crack the case. Sign me up. This one is my personal October read this fall – I love reading something a little spooky for Halloween.
Call the Midwife by Jennifer Worth
If you've watched the wildly popular BBC show, this is a great time to listen to the memoir that inspired it!

The Gift of Failure by Jessica Lahney
It took me forever to open this parenting book, but once I started, I couldn't stop talking about this. Seriously a great parenting book with lots of great discussion of helping your child develop a growth mindset and how to stop over-parenting.

A Tree Grows in Brooklyn by Betty Smith
This was one I meant to read for years and didn't get around to until it was the only audiobook I had when I was doing hours and hours of driving every week down to my elementary school libraries in Boston. And then I was the BIGGEST fan. (Full review here).

The View From Saturday by E.L. Konisburg
This is the first book I remember reading as a child and thinking "This is a really well written book." I read it to my girls last year and I think my girls were a BIT too young for this one – it'd have been better to wait another year or two because it was hard for them to keep track of the four main characters and how their families and stories intertwined. For my part, I definitely enjoyed reading it again.
Mattimeo by Brian Jacques
I LOVE the Redwall books and listening to them is such a treat (especially because they've long – nice to let someone else read them aloud!)
Jo Laurie by Margaret Stohl
I was SO skeptical of this Little Women retelling (you can only read so many spins on a classic before you just want to give up forever). But then, Surprise! It was TERRIFIC and I blew through it in about 2 days. It takes place after Jo March publishes her first novel about her and her sisters. Now her fans are clamoring not only for a sequel (as is her publisher) but they all would VERY much like their new favorite heroine to end up with the charming boy next door. And in her real life, Jo is dealing with that boy next door who would also like nothing more. Even worse, Jo might also want to end up with Laurie. But will she be too stubborn to let it happen?

Stamped: Racism, Antiracism and You by Jason Reynolds and Ibram X. Kendi
This is an excellent remix of Stamped from the Beginning: The Definitive History of Racist Ideas in America for younger readers (it's still not meant for really young kids – I think it'd be way over the heads of most elementary schoolers because it assumes you have a fair amount of background knowledge of US history and politics). Jason Reynolds is a terrific writer and also a top-notch narrator – I highly recommend it!
Hidden Figures by Margot Lee Shetterly
You may have already seen the movie, but you know the book is always better! Here's a chance to read the young reader's edition at a mega discount with no library due dates! 

James Herriots Treasury for Children by James Herriot
I absolutely love love love James Herriot's books. This children's collection is a great intro to audiobooks for young listeners. Also, Jim Dale as the narrator? Yes please.
How I Built This by Guy Raz
I love the stories of how businesses were built from the ground up!
The Grumble Free Year by Tricia Goyer
I know nothing about this book except that the reviews were good and it sounded interesting!
Robert Oppenheimer by Ray Monk
After reading about him in Bomb!, I couldn't resist a biography all about this fascinating guy!
Tuesdays at the Castle by Jessica Day George
My girls started listening to this fantasy series a couple of years ago on CD and all three of the older girls were SUPER into them. The first in the Castle Glower series is all about Tuesdays, which is Princess Celie's favorite day. Because every Tuesday a new room appears in the Castle and Princess Celie has taken it upon herself to map out the ever-growing castle. Which will come in handy when disaster strikes the royal family. And fun fact, Jessica Day George was one of my father-in-law's students – she took Old Norse from him and mentions him in the acknowledgements of one of her books!
The Design of Everyday Things by Don Norman
I read this one in grad school and expected it to be totally dull, but it was so fascinating!
When the Sea Turned to Silver by Grace Lin
I read aloud Where the Mountain Meets the Moon last year and we all really enjoyed it, so this one was an obvious pick for us!
The Read Aloud Family by Sarah Mackenzie
You already know I love this book (so much so that I picked it for the 2019 Everyday Reading Book Club!). But if you're looking to make reading with your children a bigger part of your routine during the school year and winter months, there aren't many more inspirational books than this one. It's truly a gold mine of ideas. Even if you already value reading aloud to your children, I promise, this one is still worth reading. (Full review here)
Caddie Woodlawn by Carol Ryrie Brink
Oh my heavens, I love Caddie Woodlawn. Just as much as Laura Ingalls Wilder. I read this to the girls several years ago and we all loved this story about brave and strong-willed Caddie. (Full review here).

Brown Girl Dreaming by Jaqueline Woodson
Novels in verse are generally not my first choice of reading material, but I make an exception in Woodson's case (her newest title, Before the Ever After, was one of my top 10 books I read in 2020). This autobiographical novel is superb and won the National Book Award.
The True Confessions of Charlotte Doyle by Avi
This was a favorite of mine growing up about a young girl who sets out on as ship to rejoin her family in America and finds herself in the middle of a mutiny. I loved coming back to it, especially because I remembered VERY little of the story line. My big girls were SUPER into it (my little girls had a harder time following along).
Don't Ask Me Where I'm From by Jennifer de Leon
I had a copy of this ready to read when we moved and it somehow disappeared – this sale means it won't ever get misplaced!
Code Girls by Liza Mundy
Here's another young reader edition of a popular non-fiction title. I think my girls would love this one!
Punished by Rewards by Alfie Kohn
Remember how I mentioned those friends from Texas whose parenting I absolutely admire? They LOVE this author and I've been meaning to read this book for years. I was surprised and delighted to see it show up in this sale!
The Self-Driven Child by Ned Johnson and Ted Stixrud
WHOA. This book was so good – probably the best parenting book I've ever read. I loved discussing this in the Everyday Reading Book Club and it was so helpful to me as a parent. I can't recommend it highly enough. Also, if you missed the Zoom call I had with the authors where I did a Q&A, you can catch that here! (Full review here)

Simon B. Rhymin by Dwayne Reed
I saw this one months ago when Amazon had it listed as a best book of the month. I can't wait to listen to this one with my girls!
Reader Come Home by Maryanne Wolf
I saw this book on the hold shelves when I was picking up my own holds and immediately knew it was something I wanted to read. As someone who is constantly fighting the distractions of the digital world in order to make more time for books, this is a topic I'm very interested in.

Pushout by Monique W. Morris
This one has been on my list for a long time, so I was glad to finally be able to snag a copy!
Fever 1793 by Laurie Halse Anderson
Laurie Halse Anderson does phenomenal historical fiction and I've heard raves about this for YEARS. I was so happy to see it included in the sale!
Gift From the Sea by Anne Morrow Lindbergh
I'm so HAPPY to have finally read this book, and I got a lovely copy as a birthday gift a few years back, so now I even own my own copy so I can refer back to it whenever I want. (Full Review here)

Little Leaders Bold Women in Black History by Vashti Harrison
If you're looking to study a whole bunch of amazing women in one book, this book is a total winner. It's perfect for listening at bedtime or in the car when you can listen to a few stories at a time!
Any questions about the Audible $5 sale? I'm happy to answer!
If you liked this post about the Audible $5 sale, you might like these posts too: