Not loving the Audible book you bought with your credits? Here's how to return a book on Audible so you can pick something better instead!
I love love love Audible, as you likely know if you've been around here for more than 5 minutes.
Nobody has a better audiobook collection and the user experience is really fantastic. You own the audiobooks forever and there are lots of great perks, like Audible Originals.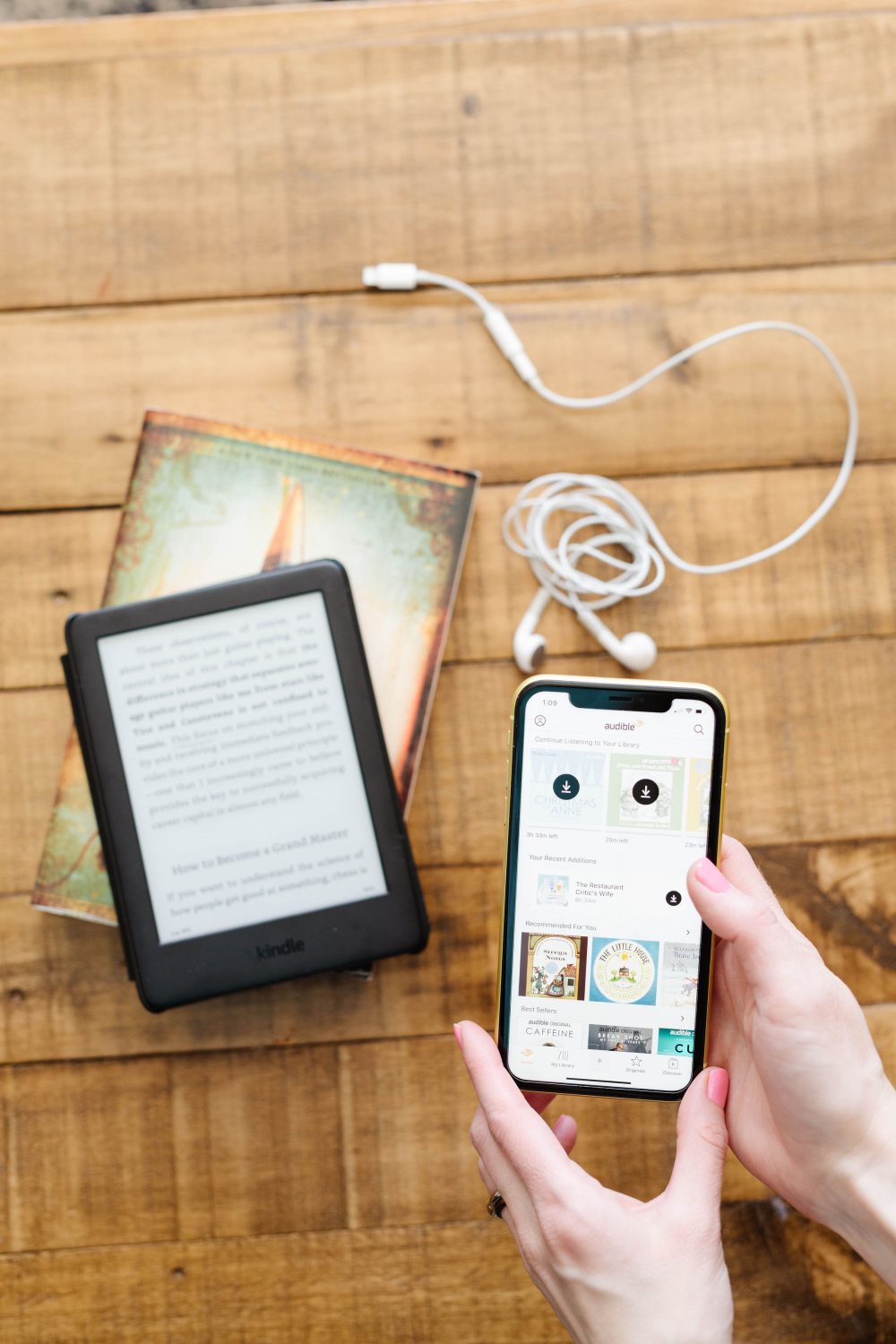 One other thing I love about Audible?
If you decide you don't like one of your audiobooks for any reason, you can return it and use that credit to get a different audiobook instead!
(So if you take a chance on an audiobook I recommend and then decide I have the worst taste ever? You're out nothing!)
It's super simple and you can do it within the app or on the desktop version of Audible – just log in to your account and look at your purchase history under your account and you'll see all the books you've purchased.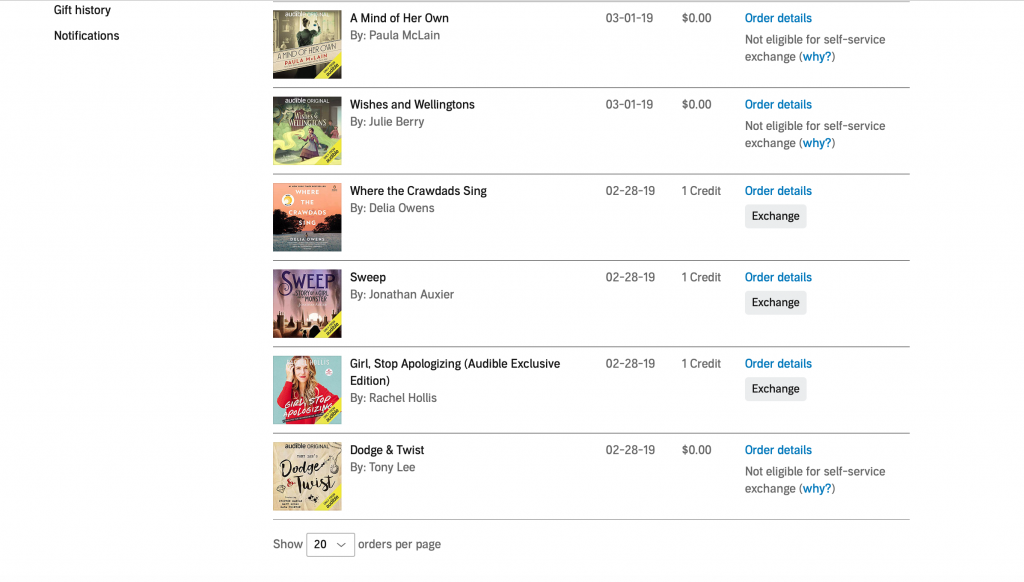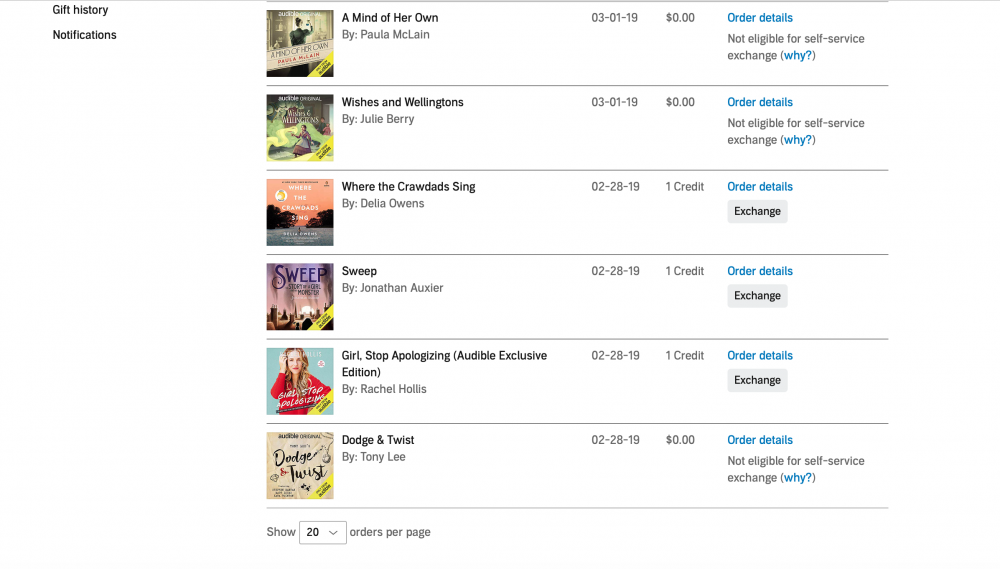 Next to the book, it'll say "Exchange" (if you're in the Audible mobile app, you'll need to tap the three dots next to the book title to get the exchange option to come up) and then a screen will pop up and you'll choose why you're exchanging it and then just press "Exchange" and voila!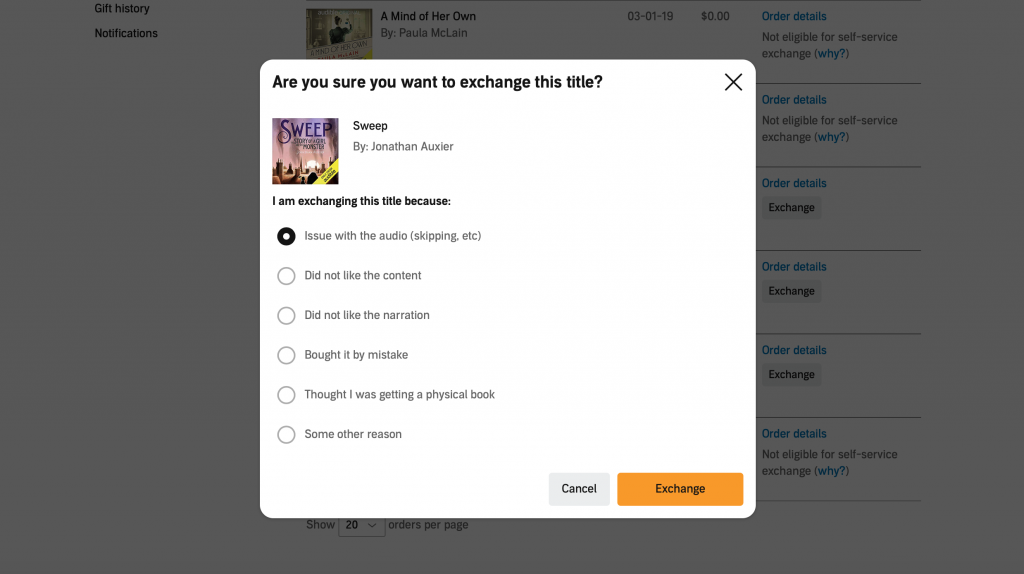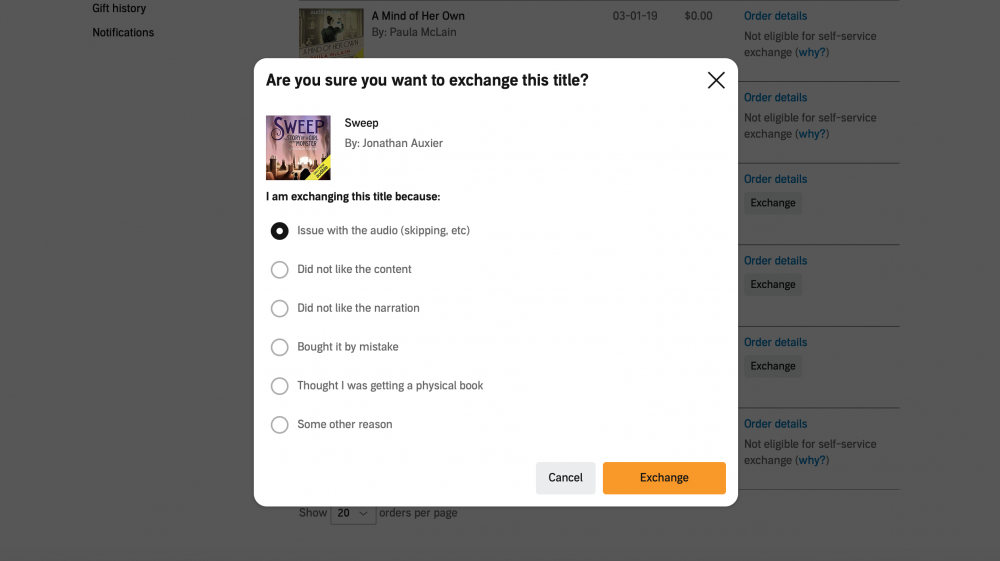 New credit to spend on a book you'll like better.
Obviously, they don't want you taking advantage of this with EVERY audiobook you get, so if you do it more than a couple of times per year (I haven't been able to get an exact stat on this), then you'll have to call in to exchange your book.
You also can only return Audible books that you've purchased within the last 365 days, so you have a long chunk of time to change your mind, but you don't have FOREVER.
One other caveat about returning Audible books – the return feature is only available if you're an Audible member, so if you're just buying Audible audiobooks through Amazon occasionally when they're on super sale (a tactic I'm all for!), then you won't be able to return or exchange your audiobooks.
Any other questions about how to return a book on Audible? I'm happy to help!
If you liked this post about how to return a book on Audible, you might also like these posts: