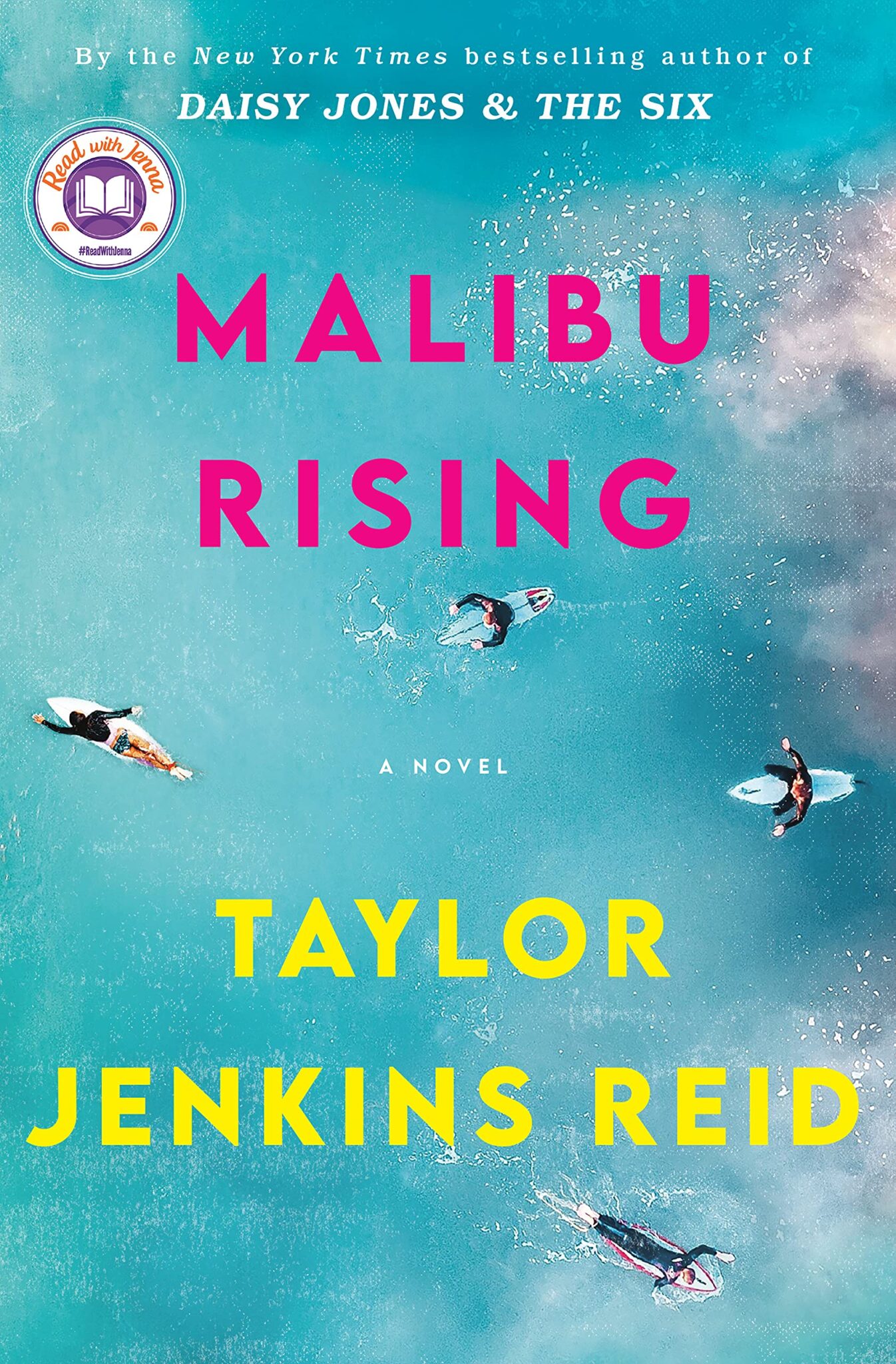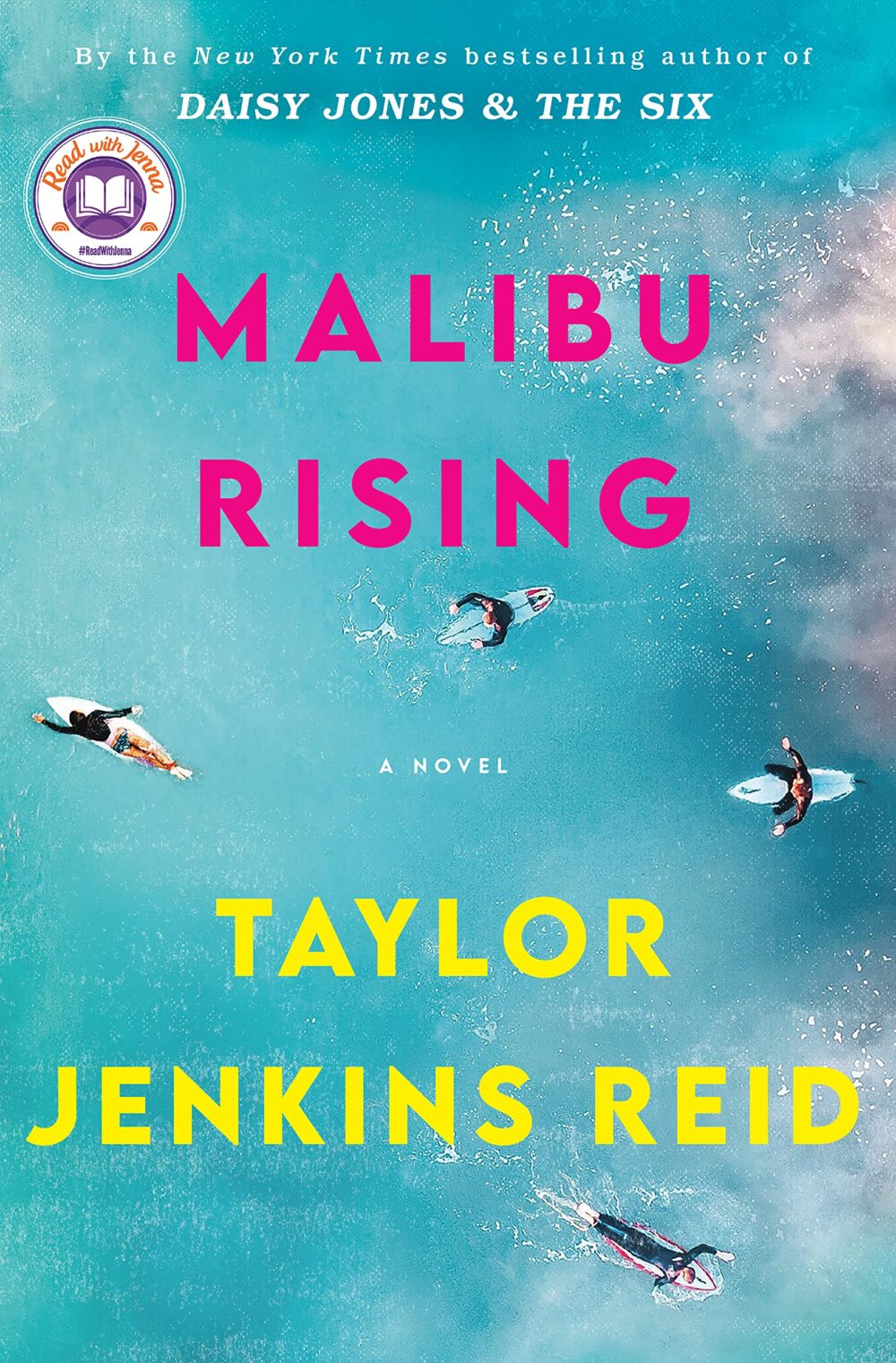 If I had to name some of the most anxiously awaited books of summer, for SURE Taylor Jenkins Reid's book, Malibu Rising, would be on that list.
I feel like every summer reading list I've seen has included this one.
Naturally, I needed to read it.
(Also, for the record, I'm a Taylor Jenkins Reid completist – I've read every novel she's written).
I listened to the audio a few weeks ago, right after it was released, and it was the PERFECT book to listen to on a road trip.
It's read by Julia Whelan who I almost always like (she's the narrator for a ton of big name books over the past few years, including Educated, The Great Alone, The Four Winds, The Giver of Stars, and several of Taylor Jenkins Reid's other books). Unsurprisingly, she did a terrific job with Malibu Rising.
Malibu Rising by Taylor Jenkins Reid
Malibu Rising takes place in Malibu California in 1983.
Every year, the Riva siblings host an epic end-of-summer party and each year, it gets bigger and more anticipated.
The four siblings are Nina (a surfer/supermodel), Jay, who is also a champion surfer, Hud, who is a celebrated photographer, and Kit, the youngest sister they all take care of.
They grew up in Malibu but their fame has now spread world-wide, particularly because their father is one of the most legendary singers of all time, Mick Riva.
The party crowd was originally just surfer friends but has grown to include movie stars and producers and industry royalty. EVERYONE wants to be at this party.
Everyone that is except for Nina who has never cared for all the attention and ESPECIALLY doesn't want it now when her tennis pro husband has just publicly left her for another woman.
And her siblings are all a little jittery about the party too, since Jay is hoping the girl he's been dreaming about for weeks will show up and Hud has a secret he needs to tell Jay, and Kit has invited someone without telling any of her siblings.
No matter how it plays out, it's going to be a night to remember.
One of the things I think Taylor Jenkins Reid excels at is having a bunch of storylines going on, including in multiple time periods, and bringing them all together in a way that never feels disjointed. There was a little of this in her earlier books, and MUCH more of it in her three more recent books and she is just a master at it.
Basically, you just jump into the story and say "I trust you to make this work and to make sense."
In this one, you have the storylines of all four siblings in both the present and the past. You also get a lot of background about their parents – how their parents first met and their relationship – told from their own views.
And then there are a whole bunch of other characters that you get a lot of their stories too. And somehow, you can keep track of them all. Even on audio, which I generally find harder to keep track of characters than in a paper book, I didn't feel at all overwhelmed by the amount of storylines going on.
I blew through Malibu Rising in one day and I was totally immersed in it. She creates such a full, rich world with characters that feel 100% real, and I absolutely loved spending time there.
After the wild success of Daisy Jones and the Six, I wondered if she could keep up with the hype and I think she absolutely did!
I've gotten some questions about swearing and sex in it and it's on par with her other books – if you were comfortable with the content of Daisy Jones and the Six, you'll be fine with this one. (And likewise, if some of her other books were too much for you – skip this one). It's definitely on the higher end of what I'm comfortable with, content wise.
Have you read Malibu Rising yet? I'd love to hear what you thought!
If you liked this review of Malibu Rising, you might like these books too: