You guys are seriously the best. I spent ages looking through all the books you recommended last week and wanting to read them all.
If you're looking for a bunch of great suggestions, there's nearly 100 on this post (and I'll definitely be reading more than just these three).
I finally decided on these three for the summer: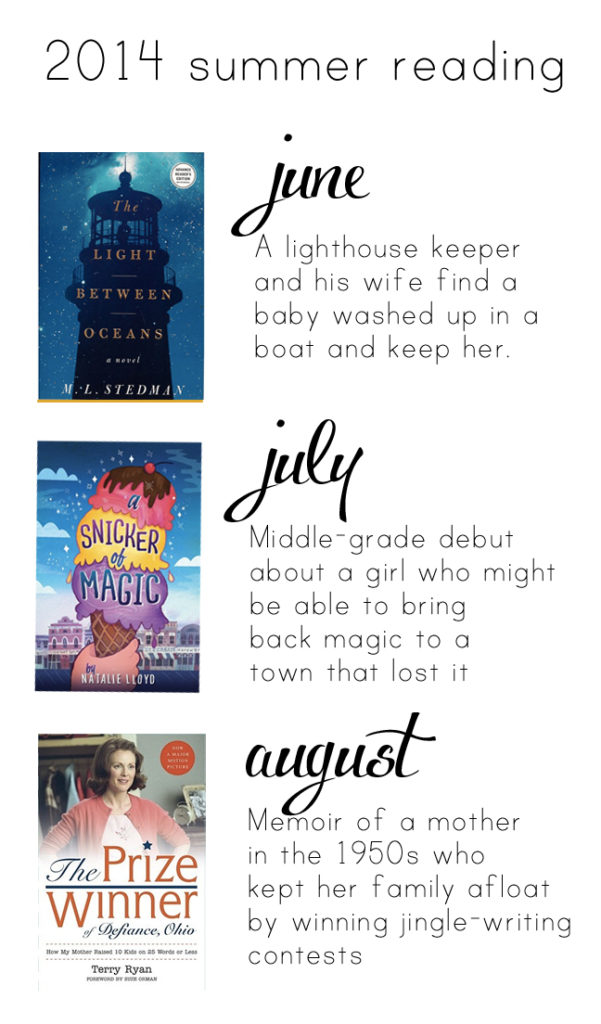 I'll write about each book at the end of the appropriate month here. I'd be THRILLED if you read along!