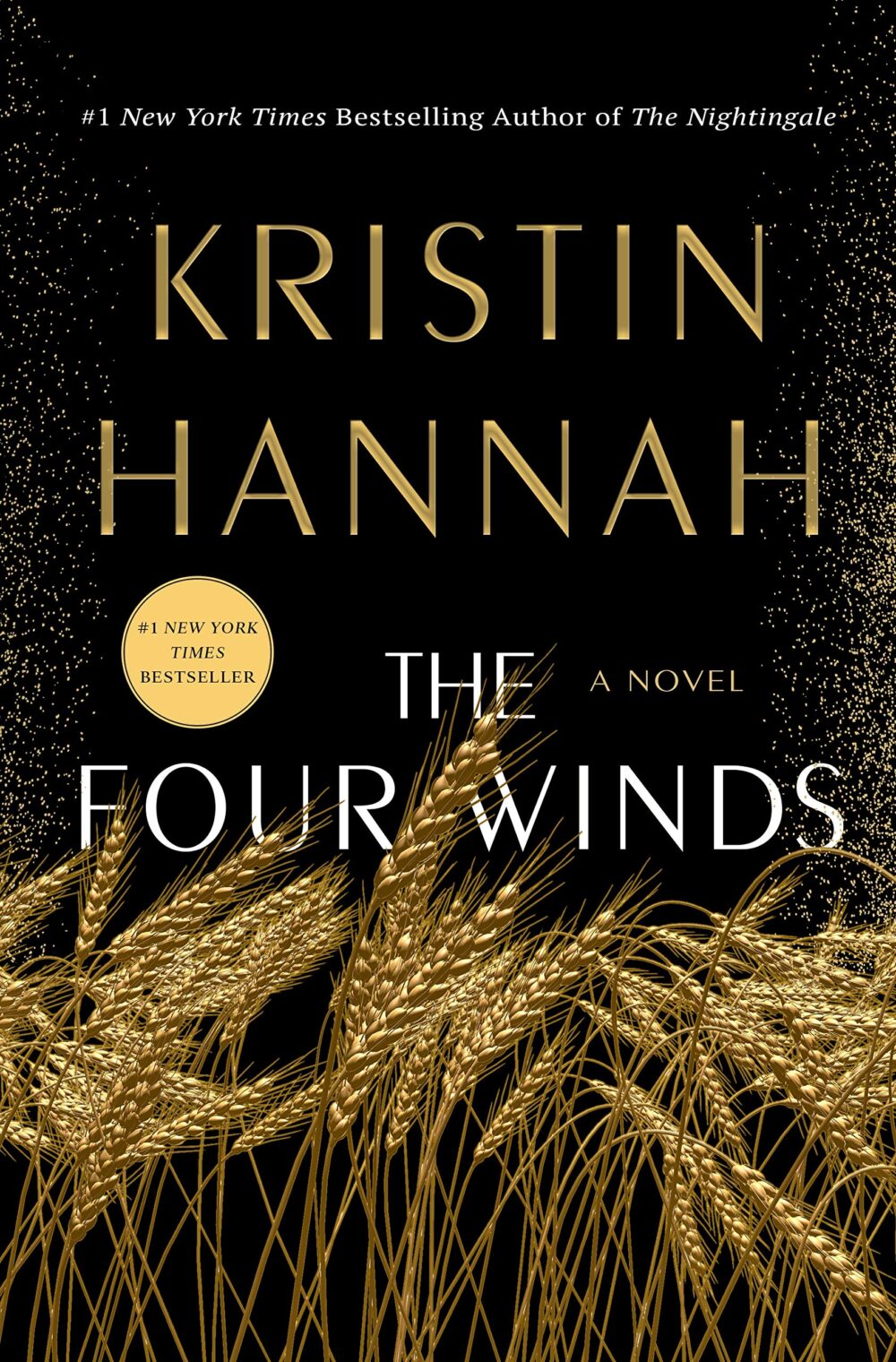 I've read both of Kristin Hannah's biggest novels (The Nightingale and The Great Alone) and loved them both, so when I heard she had a new book coming out, there was no question that I was going to read The Four Winds too.
And I LOVED it.
I'd been dragging through an audiobook before this one and when I finally gave up on the other one and started this one, I remembered how – when you're really loving your audiobook – you find an incredible amount of time to listen.
I couldn't listen fast enough!
the four winds by kristin hannah
The Four Winds begins with Elsa Walcott in Texas in 1921.
Life looks good in Texas, with the Great War behind them and a new era of plenty before them.
Elsa's family is well-to-do, but Elsa's life is small and sheltered. She suffered a severe illness as a child and her family treats her as an invalid. She's also very plain (which is her family has been quick to remind of for years) and at the age of 25, her odds of getting married are getting worse and worse.
And then she meets Rafe Martinelli and gets pregnant. Her parents insist she marry Rafe and so, instead of him going off to college (he's only 18), they marry and live on his parents' farm, raising their two small children.
But then, the Great Depression hits and, even worse in Texas, the Dust Bowl begins with farms failing and the land itself becoming nearly inhospitable.
Elsa has grown to love her in-laws – an Italian couple who treat her better and more lovingly than her own parents ever have – and she loves the land they work together, but it's becoming clear that the risks of staying are growing higher every day.
Her neighbors are flooding west – mostly to California – in search of work and clean air and better living and at some point, Elsa will have to decide if her family will do the same.
The thing that I think makes Kristin Hannah's books so wildly popular is that she does a phenomenal job melding both incredible, interesting characters with terrific historical settings and events. And this one is no exception – I was completely invested in Elsa and the other characters (big and small!) and I was equally fascinated by the historical background that they were set against.
I've read a fair amount about the Great Depression, but I loved learning more about the Dust Bowl and also the migration of so many people to California and what awaited the families that took their chances on a bteter life there.
And I was all in on Elsa – she's had a rough go of life, but she's a fighter, willing to work hard for her family, her farm and her future, no matter what it takes.
I heard from a lot of people that this book was super depressing, but I didn't really feel that way (perhaps because my expectations were set for it to be somewhat of a downer).
Yes, terrible things happen – again and again – but Elsa's indomitable will to keep her family safe, fed and together kept me feeling hopeful throughout the book.
And as a modern reader, we all know that the Depression and the drought didn't last forever.
Compared to The Great Alone, this book felt significantly less intense. It was no less gripping, but it didn't make me feel the same white-knuckle fear that that one left me with.
Also, I loved the audiobook version of The Four Winds! Julia Whelan (who is the narrator for The Great Alone audio too) does a phenomenal job and I felt like I was RIGHT there watching dust storms blow through Texas. If you're looking for a gripping audiobook, this is definitely one of them.
If you've read The Four Winds, I'd love to hear what you thought!
If you liked The Four Winds, you might like these books too: