Visiting Disneyland with toddlers or small children? These Disneyland tips have helped our family have a good experience when we visit Disneyland and enjoy the most magical place on earth!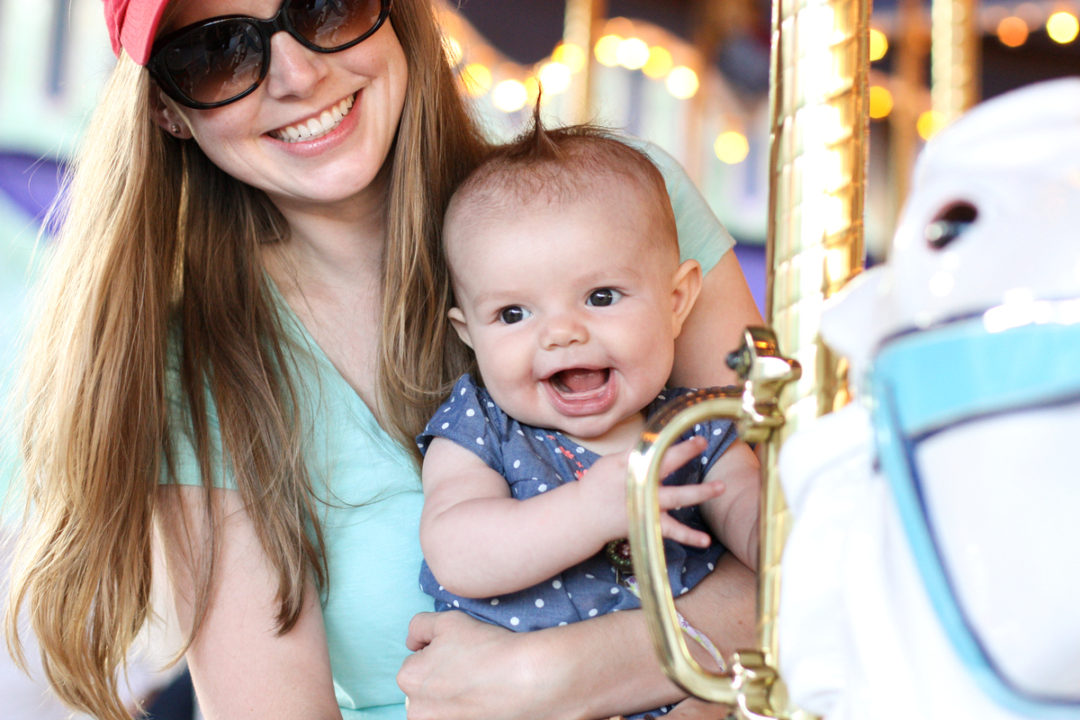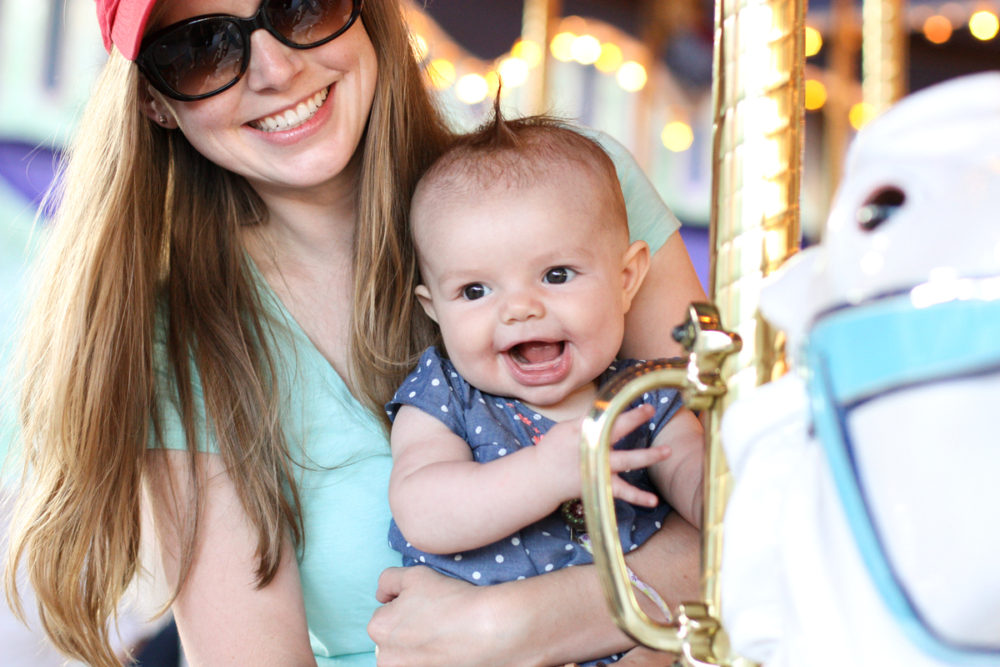 A few weeks ago, we drove down to California for a quick weekend at Disneyland and the beach.
This was our fourth trip to Disneyland with toddlers and little kids (we went for the first time when Ella was about 10 months old), and I think we get a little better every time we go.
I would NEVER pretend to be a Disney expert.
There are whole blogs dedicated only to Disneyland tips or even just the Disneyland FOOD, and I don't pretend to know even remotely all the tricks.
But here are my Disneyland tips that have worked well for our family:
Let every child pick 1-2 rides that are really important to them.
Each time we go, we have our girls choose the rides that are most important to them so that we make sure we get those in, no matter how crowded the park is (you can also look up beforehand what rides are closed (scroll down on that page to the section about closed rides) so your child doesn't have their heart set on Splash Mountain only to discover that. . . no Splash Mountain for you).
Download the Disneyland app
This is the easiest Disneyland tip – the app is free and it shows the whole map of the park with the wait times at every ride plus what time FastPasses are being offered for at any given moment. So handy – I didn't download it on this last trip until the evening, which was a mistake. This makes it easy to snag the rides that have short lines and know which ones to get FastPasses for.
Take your own snacks
Disneyland allows you to bring in your own food, which is awesome. We generally eat all our meals in the park and let the girls pick out one snack each, but it's super handy to have some string cheese or applesauce pouches or something else so that we can make sure no one gets too hungry between meals or if a line gets too long. Disneyland with toddlers is
Give everyone a budget
We told each girl we'd buy them one snack, whatever they wanted. We also are not really souvenir people, so we told them if they wanted to buy something extra, that was on them. Ella got popcorn, Ani got cotton candy, and I can't remember what Star picked. It was nice because they knew beforehand what to expect and there was no begging or complaining about it.
Strollers forever
Someday, we might go to Disneyland stroller free, and that will be delightful, but Disneyland requires SO. MUCH. WALKING. and so I feel like we are years away from going without a stroller. We took our double Britax stroller and it was great that all three of the younger girls could take naps during the day, plus it gave us a place to stash things.
Pack light
Even with a stroller, I like to pack as lightly as possible. We bring a few snacks, a couple of small water bottles we can refill throughout the day, and some diapers and wipes. It's so easy to just load yourself down with stuff and it's a pain to deal with.
Expect at least one meltdown per child
You want Disneyland to be this magical experience with your children, and it totally is. But it's also such an exhausting day, with ten million stimulants, long lines, tons of walking, and a complete break from routine. I always have a better time if I expect all of my children to fall apart whining or crying at some point. Remember that you're the grown-up and help them move on without losing your cool (easy to say, harder to do). There are meltdowns at Disneyland with toddlers and there are meltdowns at Disneyland even with my older children who generally are much better behaved.
Remember sunk cost
My personality is one where I always want to get my money's worth. If it were up to me, we would sprint from one ride to the next in the absolute most efficient order so we could get in as many rides as we possibly could (which is why it was fun to go before any of my siblings had children). And we would be the first people in the gates and the last ones out.
This with small children? A recipe for disaster.
I try to remind myself that we're at Disneyland to have a magical time as a family, and if that means we go back to the hotel for naps or leave while everyone is still pleasant or take a long picnic lunch and let the girls play with that massive water ball in Tomorrowland? So be it. You've already paid and you don't get extra points for staying until everyone is sobbing on the way to the car. This past time, the three little girls were just DONE by 6:30 p.m. so Bart took them all back to the hotel, ordered pizza, and put them to bed, while Ella and I stayed and rode rides until 10:45. And everyone was happy.
And if you have advice about Disneyland with toddlers or small children, I'd LOVE it if you shared it in the comments!
if you liked this post about tips for going to disneyland with toddlers, you might also like these other posts: