For many people, the biggest hang up about getting a Yoto Player is that they don't want to spend a bazillion dollars on building up their Yoto card collection.
Fortunately, you don't have to spend a fortune to make sure your child has plenty to listen to on their Yoto Player.
For one, there is the free music station that will play music around the clock (separate stations for day and night and you can choose what time your Yoto Player switches to the night time station).
Second, there is the free daily Yoto Podcast which has fun stories, jokes, and music.
And third, you can make your own cards with your child's favorite podcasts so they can listen to new and old episodes anytime they want for the high high price of free!
Here's how to make Yoto Podcast cards – it's so simple!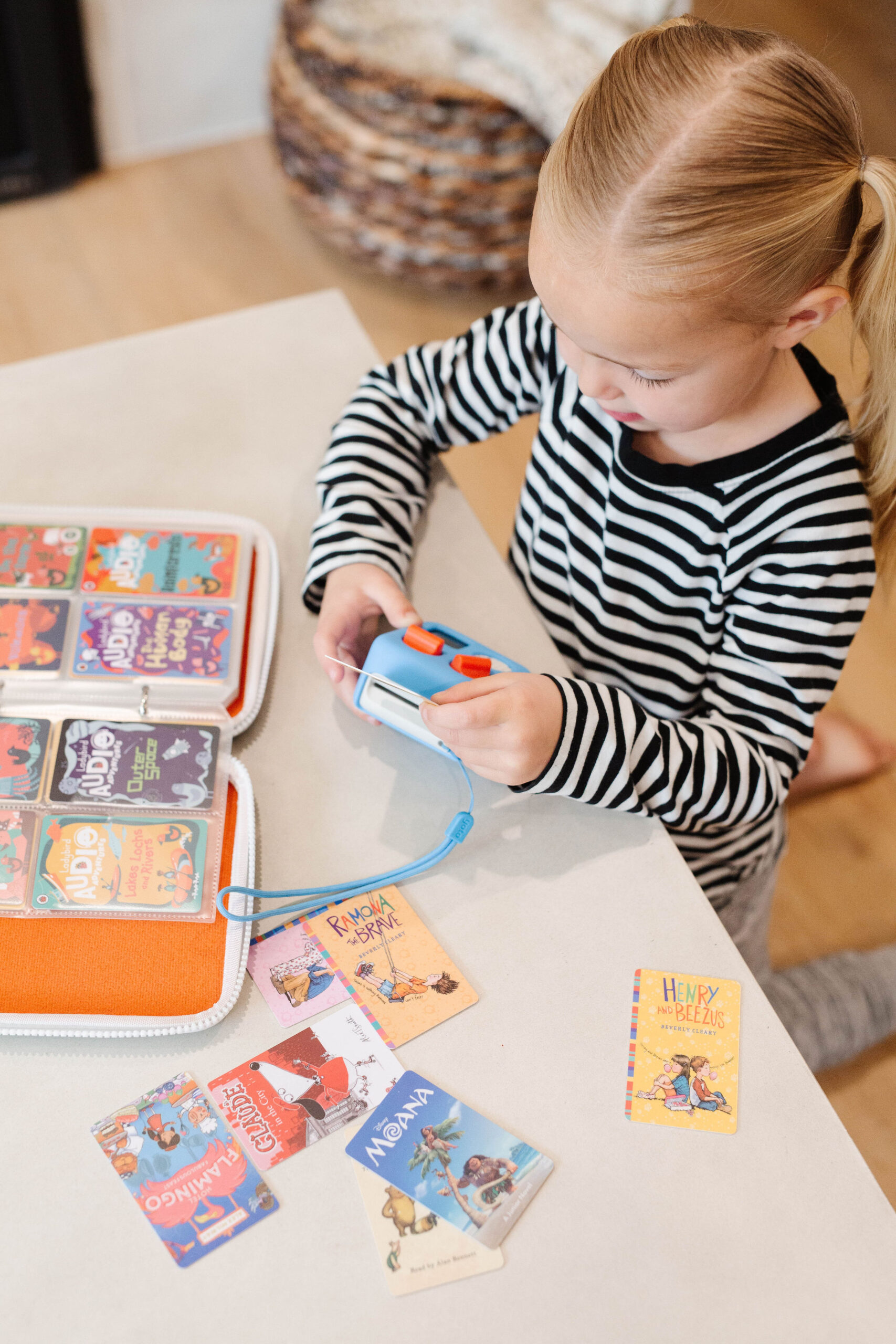 how to make Yoto Podcast cards
First, you'll need a Make Your Own Card (or use the card that came with your Yoto Player).
Then go to the website of the podcast you want to make a card for and look for the RSS feed (it usually has a logo that looks like this:
If you can't find it, grab the link from Spotify or Apple Podcasts or wherever you get your podcasts and pop the link in to this site which will generate the RSS link for you.
Once you have the RSS link (I promise, that was the hardest part), go to the Yoto App and choose the Podcast tab from the top.
There you'll see a section called "My Podcasts" with a big blue button that says "Add A Podcast." Click that blue box.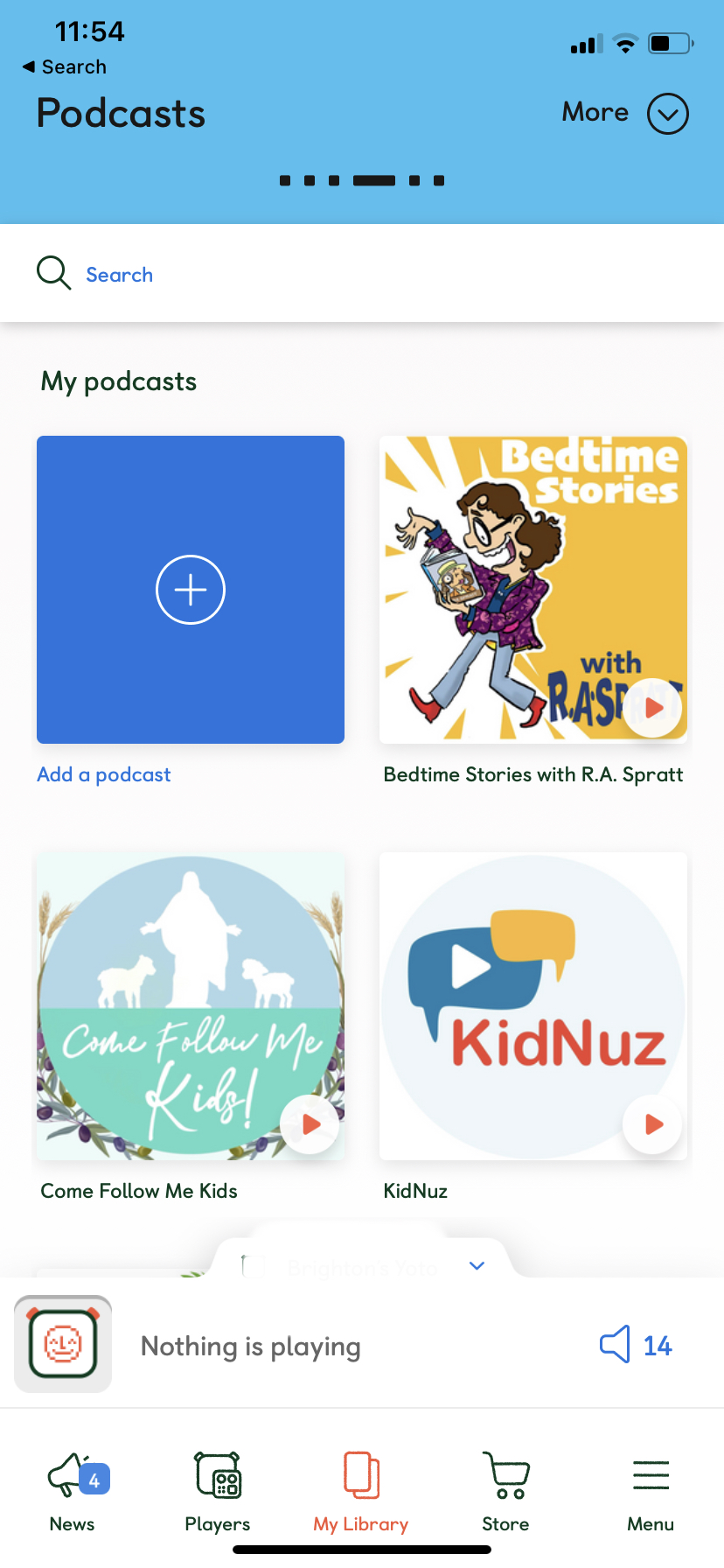 In the screen that opens, you'll paste the RSS link and then it'll generate the podcast. Press the orange Save button.
Now when you go back to the app, you'll see the podcast in the "My Podcasts" section. Tap the icon for that podcast and then when it pops up, click the three vertical dots in the top right corner.
Choose "Link to a Card" and follow the instructions and voila! You have a podcast card. It'll generally have 10-20 back episodes on the card and will update as new episodes are added (if your Yoto Player is connected to the internet).
Any questions about how to make Yoto podcast cards? I'm happy to help!
if you liked this post about how to make yoto podcast cards, you might also like these other posts: