I've been watching for an Audible Black Friday deal for for WEEKS.
And, hooray! It's here!
To give you context, here's how Audible currently works.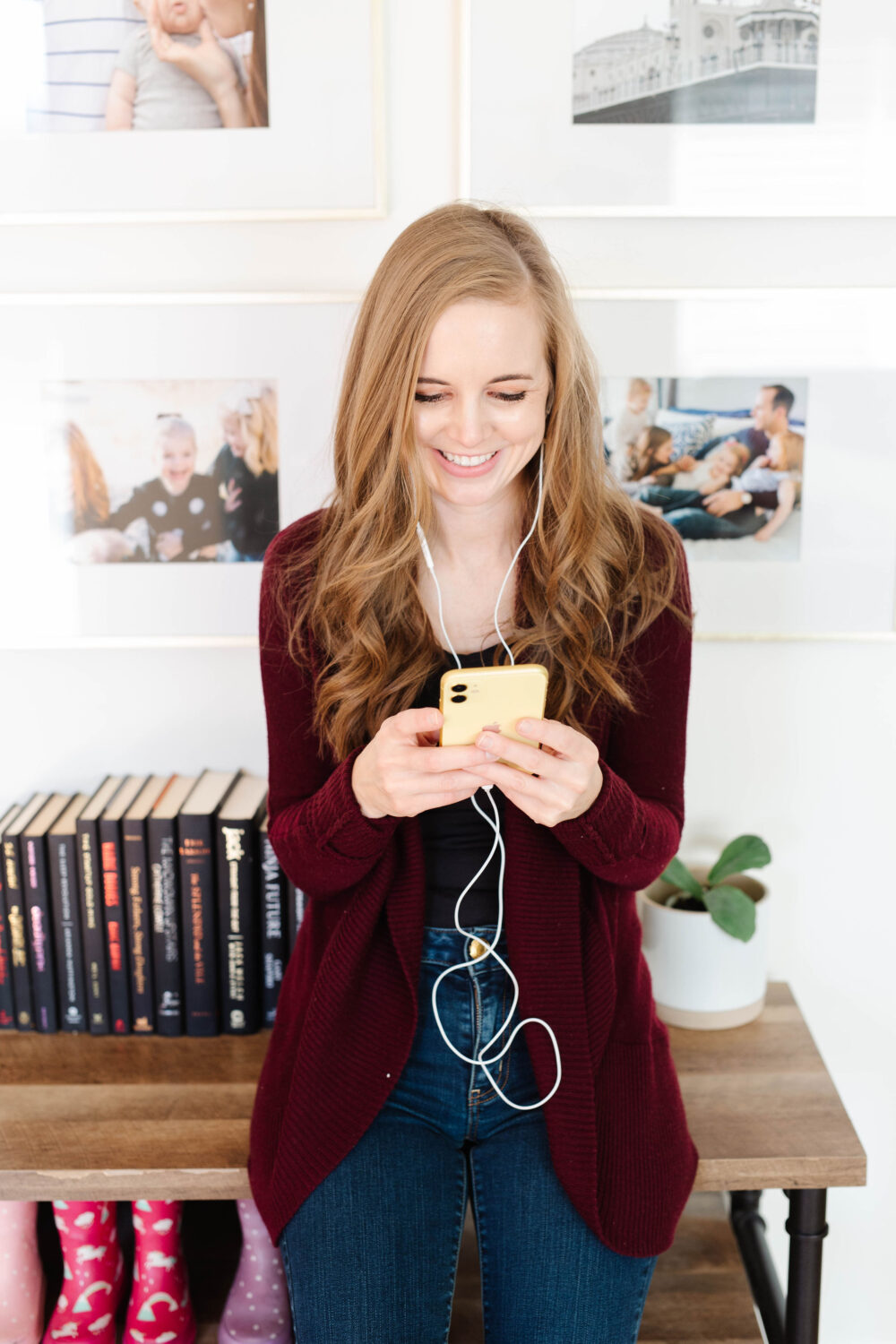 For $14.95 a month, you get access to the entire Audible Plus library. You can listen to any of the millions of hours of included audiobooks, Audible Originals, or podcasts.
We use Audible Plus on a daily basis – my girls love listening to audiobooks on their Echo Dots as they go to bed and I love that anything from Audible Plus that I add to our library they can listen to via voice commands – no screen or phone or tablet required.
In addition, you get to choose one audiobook to add to your permanent collection. I spend my monthly credits on hot new releases that have FOREVER long hold lines at my library or ones that my children will listen to on repeat for ages.
With books in the Audible Plus library, once you cancel your membership, you no longer have access to those.
But with the ones you buy with your monthly credit, you have those forever, even if you cancel your membership.
Bart and I both have Audible memberships (and we have our accounts set up as a family library so we can listen to the books the other one chooses) – it's just such a great, easy way to listen to more audiobooks!
Anyway, that's what you get with an Audible membership.
The 2021 Black Friday Audible Deal
And right now, the Audible Prime Day deal gives you all of that for $5.95 a month instead of $14.95 and you get that price for three months (after that, you can cancel or go on paying the regular price).
That is a SMOKING deal – the best monthly price I've EVER seen (for reference, the Audible Prime Day deal last year equaled out to $8.25/month and you  had to pay for an entire year up front).
This Audible Black Friday deal goes through the end of the year, but the $20 credit is only good through Wednesday, so if you're considering it, this is the moment to do it so you get that bonus $20.
If you've been considering trying out Audible or going back after a break, NOW is for sure the time to do it.
Just with Audible Plus alone, it's a great deal, but add the monthly book credits in PLUS the $20 of credit and it's pretty much a no-brainer to take advantage of it!
If you have questions about Audible or Audible Plus or the Black Friday deal, let me know and I'm happy to answer!
If you liked this post about the Audible Black Friday deal, you might like these posts too: