Are you familiar with how Amazon Household works?
You basically connect two adult Amazon accounts together and they can share benefits (including Prime shipping, Prime Video streaming, and Amazon First Reads). You can also add up to four children's profiles to your Amazon Household.
Free shipping and video streaming is all well and good, but the great part of Amazon Household is the Amazon Family Library.
This allows you to share your Kindle books and audiobooks (and apps, but I don't care much about those) with someone else for my favorite price. Free!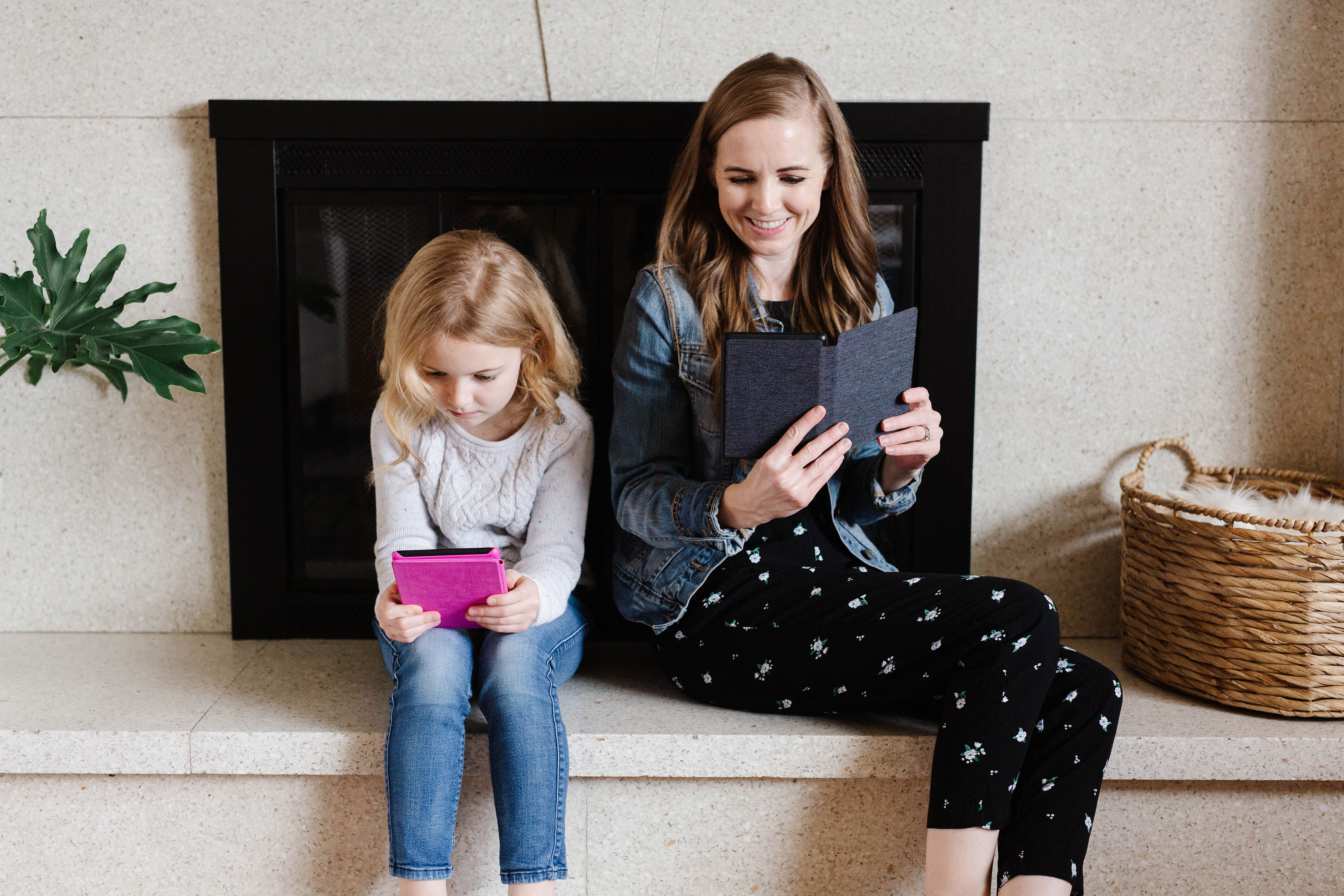 You can choose who that other adult is so it might be your spouse but it could also be your mom or sister or friend who has a terrific digital library that you'd like to share.
Here's how it works.
How to use Amazon Family Library
Go to the Household page on Amazon.
You'll see your account and the option to add another adult.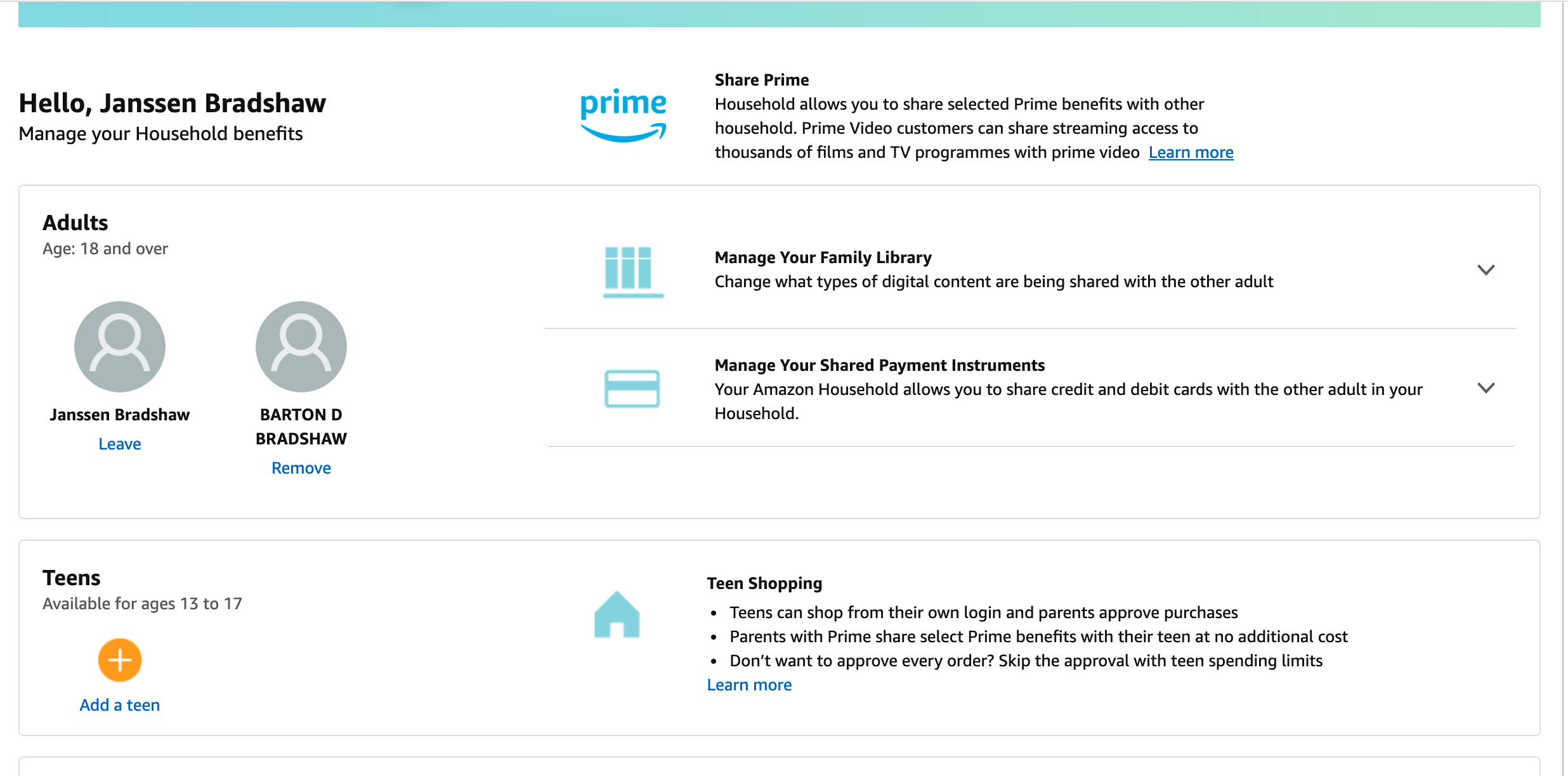 Choose "Manage Your Family Library" and it'll first require you to share your debit/credit card access for your account.
Obviously, this part means you'll want it to be someone you really trust. Some random person you went to high school with? Probably not.
Once that's done, you'll be able to turn on Amazon Family Library sharing for any of the following categories: Apps/Games, Audiobooks, and eBooks. You can turn those on for both people or one person but not both (so you might share your audiobooks to the Amazon Family Library but the other person doesn't share their audiobooks).
Once that's done, when you open the Audible app or your Kindle, you'll see their content in your library as well and you can read or listen at will! (It won't mess up their reading or listening because you're each using your own accounts and devices and it is smart enough to know that you're different people).
You can also add eBooks or audiobooks on a case-by-case basis to a child's FreeTime account if they're in your household (you can see instructions on how to do that here) but all your content won't suddenly appear in their library.
Weirdly (and I don't know the reasoning for this), you can't share content with a teen profile in your household. Why you could let your child read one of your purchased eBooks but not your teen, I do not know.
If there are items you would rather NOT share with the other adult in your household account, you can go to Manage My Content in Amazon, click the three dots next to the title you don't want to share, choose "Manage Family Library" and when the names of everyone in your Household pop up, just click "Remove From Library."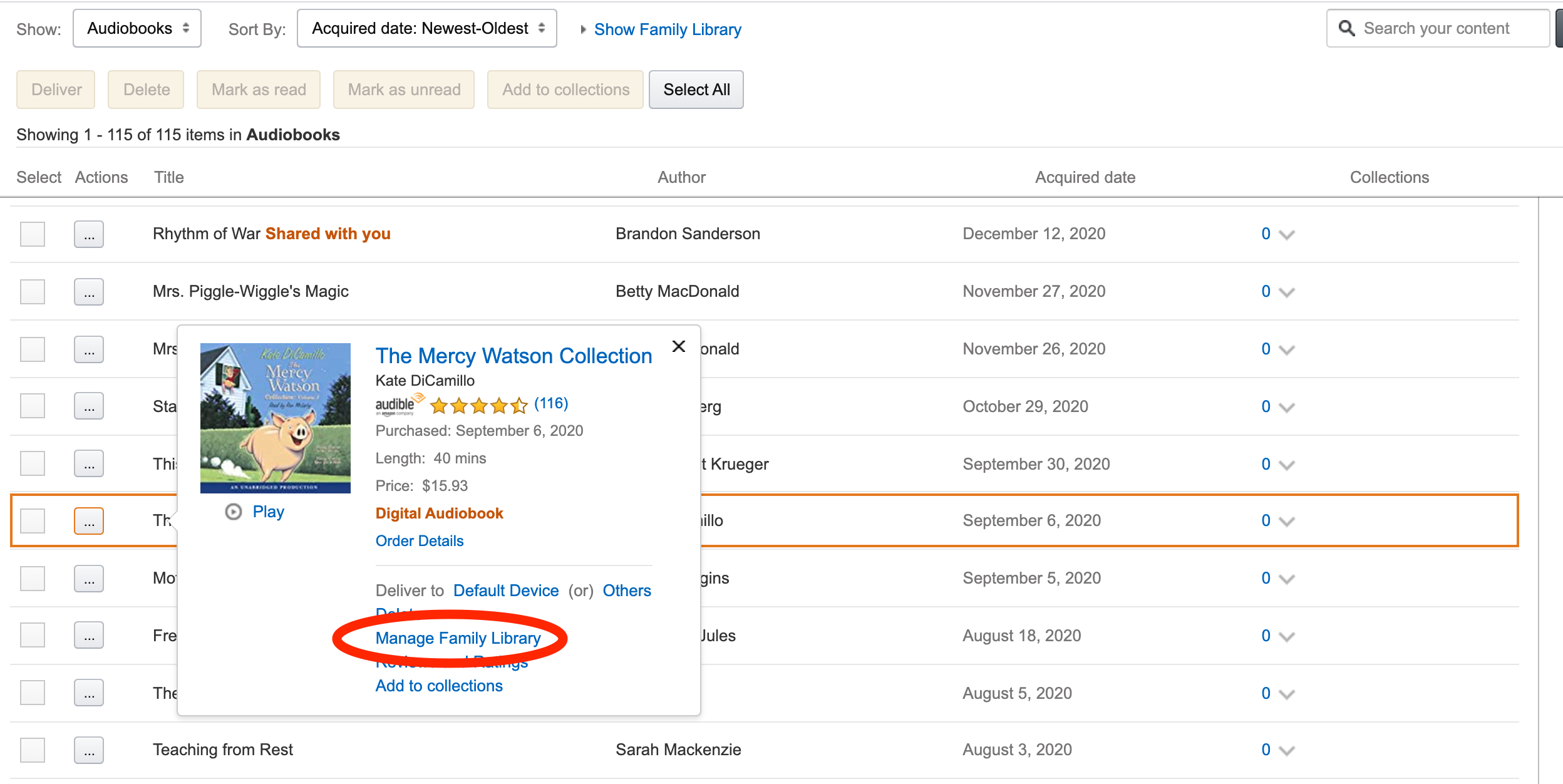 Anyway, it's a pretty nifty little way to easily share books and audiobooks with someone else!
Any other questions about Amazon Family Library? I'm happy to try to answer!
If you liked this post about Amazon Family Library, you might like these posts too: