Have you heard of the Kindle First program? It's a simple (and free!) way to get new releases if you're an Amazon Prime member.
A few months ago, Bart mentioned to me that he'd read a Forbes article saying that more than 60% of American households had Amazon Prime.
That basically blew my mind.
We've actually never had a long-term Amazon Prime membership before.
We've done a few free trials here and there, but I never really saw a need to have it.
Then I got another automated offer for a free trial last month and this month?
I've suddenly seen the light of Amazon Prime.
You heard it here first, but free two-day shipping on practically every product in the universe? That's DANG convenient?
Who knew?
(More than 60% of American households, that's who).
This time, I've been trying to take more advantage of all the perks of an Amazon Prime account and I stumbled on the Kindle First program (they just recently renamed it "First Reads").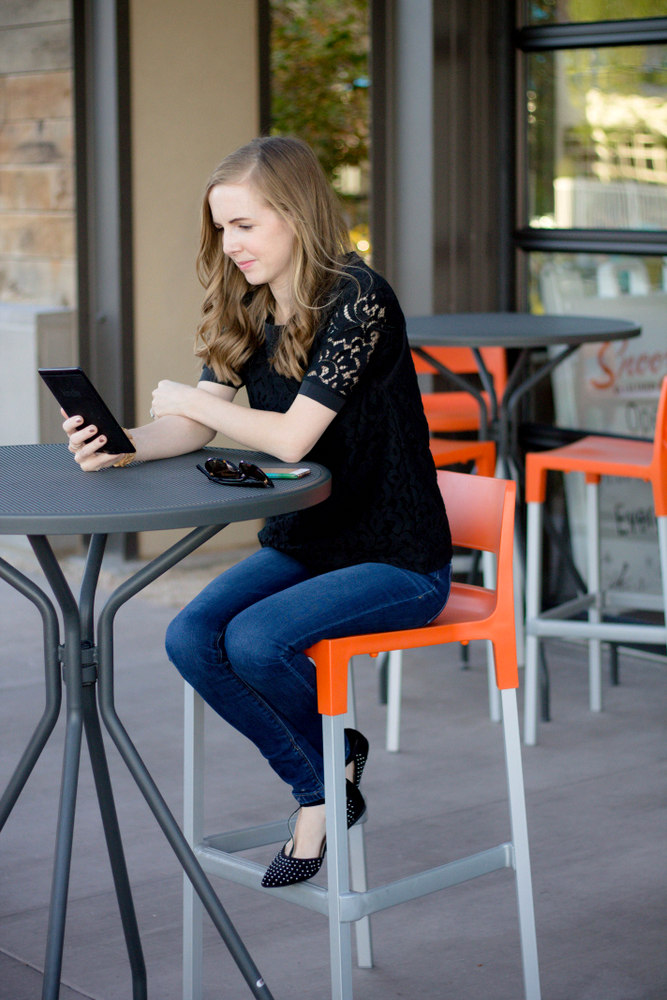 Are you familiar with this?
Each month the Amazon editors team chooses about a half dozen titles across different genres that are brand-new.
For September, those categories are Historical Fiction, Young Adult, Memoir, Children's, Thriller, and Suspense, and each of the books only came out in the last five days.
From those six books, you can choose one of them as a Kindle version for a whopping $1.99.
And if you're a Prime member?
It's FREE (have I ever mentioned that free is my favorite price?).
By the way, if you don't have a Kindle, you can always download the free Kindle app to your phone or tablet and read on that – I have a real Kindle, but I still use my Kindle app on my phone all the time.
AND, if you don't have an Amazon Prime membership, you can get a free trial here.
You can also get a hardcopy of the book for less than $10.
As you probably already know about me, there's nothing I love better than a book list, and so it's super fun for me to be able to see their picks each month (and six is such a manageable number).
And, even better, you can see all their PREVIOUS picks here.
(If you're wondering about my ideal evening after the girls go to bed? It's looking at book lists and maxing out my library cards. Give me a good chocolate chip cookie to eat while I do it and I'm basically the happiest camper on the planet).
(Yes, I'm the most gigantic nerd on the planet. It's cool).
Anyway, I get so many emails about how to get books without breaking the bank, that I couldn't not share.
If you end up using it, let me know which book you picked and how you liked it!
And if you're curious, this month I picked The Ragged Edge of Night because I can't resist a good WWII historical novel, especially not when it has excellent reviews AND comparisons to The Nightingale.
But I was sorely tempted by The Rule of One.
Near-future United States, one-child policy, and identical twins that pretend to be one person, swapping back and forth?
I'm crossing my fingers that I chose wisely.
If you liked this post about Kindle First, you might like these posts too: