Happy Saturday and extra-happy long weekend!
It's a birthday weekend at our house, so we'll be partying it up today and hopefully sneaking in some reading.
Here are some terrific books on sale right now:

6 February Weekend Book Deals
A Night Divided by Jennifer A. Nielsen – ebook – $1.99
We love Jennifer Nielsen at our house (The False Prince series has been a hit with Bart, Ella and me!), and her historical fiction doesn't miss either!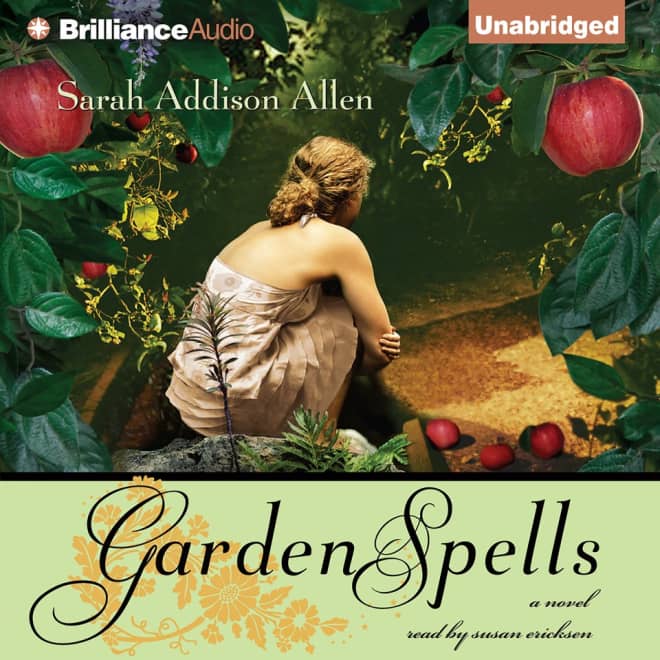 Garden Spells by Sarah Addison Allen – audiobook – $2.99
I have had people recommending her books to me for YEARS but I haven't yet gotten around to them. Time to fix that! The Waverley family has magical powers, thanks to their mysterious garden.

As Bright as Heaven by Susan Meissner – ebook – $1.99
I LOVED this book (full review here!) and am so happy to see it on such a big sale. This book is set in Philadelphia during the Spanish Flu Pandemic of 1918. 
The Two Lives of Lydia Bird by Josie Silver – ebook – $2.99
I was NOT a big fan of One Day in December, but when I got a copy of her new book in the mail, I couldn't help myself. And this one, about a woman who loses her fiancé in a car accident and finds that she can visit an alternate life in her dreams where he didn't die, is much better (although a little bit sad). 

Lovely War by Julie Berry – ebook – $2.99
I loved this World War I book so much – it had everything I wanted in a book: great characters, lots of plot twists, romance, history, and plenty of clever writing. I want everyone to read it. It's definitely gone on my mental list of best books I've ever read. (Full review here)

The Royal We by Heather Cocks – ebook – $2.99
I don't really follow British royalty at all, and I still loved the heck out of this book that's based a tiny bit on Kate and William, but also totally it's own story. There is even a sequel if you end up loving this one. (Full review here)