It felt like January FLEW by and February is always something of a blur to me because of two birthdays, Valentine's Day, and President's Day.
(Plus, we're doing our Winter Escape trip this month).
There are SO MANY good books deals this week – part of me wanted to hoard some of them in case next week there aren't a bunch of new ones, but these deals change so fast that I'd feel bad not sharing them today and then finding out next week that they were over!

Beginning of February Book Deals
Ella Enchanted by Gail Carson Levine – ebook
I loved this book when I first read it when I was 11 and re-read it when I was 18! I just LOVE this clever, funny, and sweet retelling of Cinderella. I read it on the plane on the way home from Italy and definitely cried into my Kindle a little bit.

Malibu Rising by Taylor Jenkins Reid – ebook
I have read every book she's written (this one is my favorite) so I didn't want to skip this one and it didn't disappoint! Four famous siblings throw a huge party every summer in Malibu. But this year? The mansion burns to the ground during the party. I listened to the audio version and it was so well done. I'm still thinking about it more than six months later – she is such a master at a large cast of characters. (Full review here)
When You Reach Me by Rebecca Stead – ebook
I read this book and loved it, but couldn't quite figure out what to say about it. It's quirky, to be sure, but fun and extremely readable. This book was universally a winner in the mock Newberys around the country and ultimately won the gold sticker.

The Messy Lives of Book People by Phaedra Patrick – audiobook
Liv Green is starstruck when she lands a job as a housekeeper for her favorite author, Essie Starling. As a mom of two, living paycheck to paycheck, her hopes of becoming a writer herself seem a little more obtainable. But when Essie suddenly passes away, Liv is asked to carry out one shocking last wish. 

My Life as an Ice Cream Sandwich by Ibi Zoboi – audiobook
I read and really enjoyed Zoboi's book, Pride, and this is the debut of her first middle grade book. Ebony-Grace has a huge passion for all things space and sci-fi, which was nurtured by her grandfather, one of the first black engineers to integrate NASA. After trouble arises with her grandfather, Ebony-Grace must go spend a few weeks with her father in Harlem. Will this small town girl learn that Harlem might be the perfect place for her?
Sisters in Arms by Kaia Alderson – audiobook
This debut novel is about the Six Triple Eight, the only all-Black battalion of the Women's Army Corps who had the dangerous job of getting the mail to the servicemen fighting in Europe. It follows two American women who come from extremely different backgrounds but find friendship in their risky new roles.
Just Add Magic by Cindy Callaghan – audiobook
My girls LOVED the Amazon Prime show that is based off of this book! Writing this post is a good reminder that I need to snag it because I am certain my girls would be thrilled to read it after loving the show much. Best friends, Kelly, Darbie, and Hannah, find a mysterious cookbook in the attic. When they whip up a recipe they discover that this isn't an ordinary cookbook. The recipes they're cooking up are magical!
Unspeakable: The Tulsa Race Massacre by Carole Boston Weatherford – audiobook
This historical picture book snagged about a million awards in January during the ALA awards, including a Caldecott Honor, the Coretta Scott King author book award,  the Coretta Scott King illustrator award and a Sibert Informational Award honor. Don't miss this one!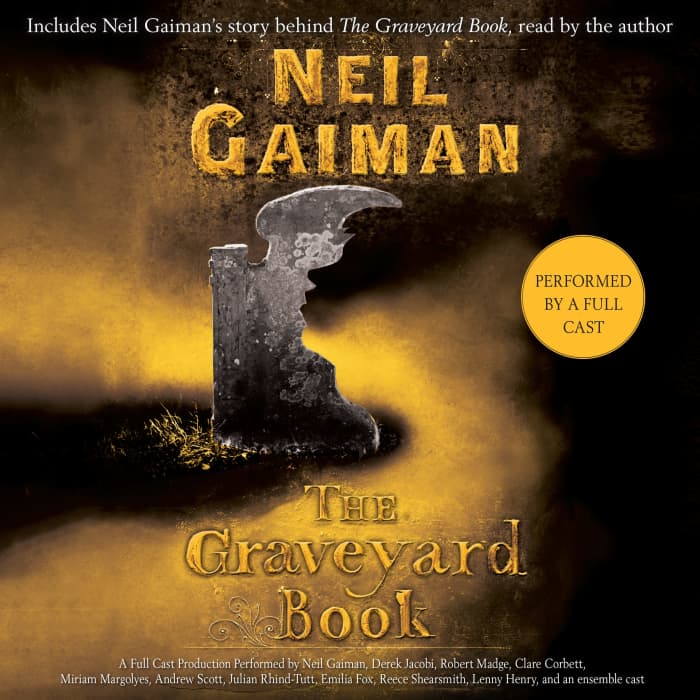 The Graveyard Book by Neil Gaiman – audiobook
I'd heard a lot about The Graveyard Book even before it won the Newbery since it's by Neil Gaiman, a man who inspires a following like few others. It was so lovely and poignant and also sweet and funny. (Full review here)