Sometimes there are just too many good book deals for one weekend!
I'm seriously THRILLED about every last one of these – if you need some good reading, this post is for you.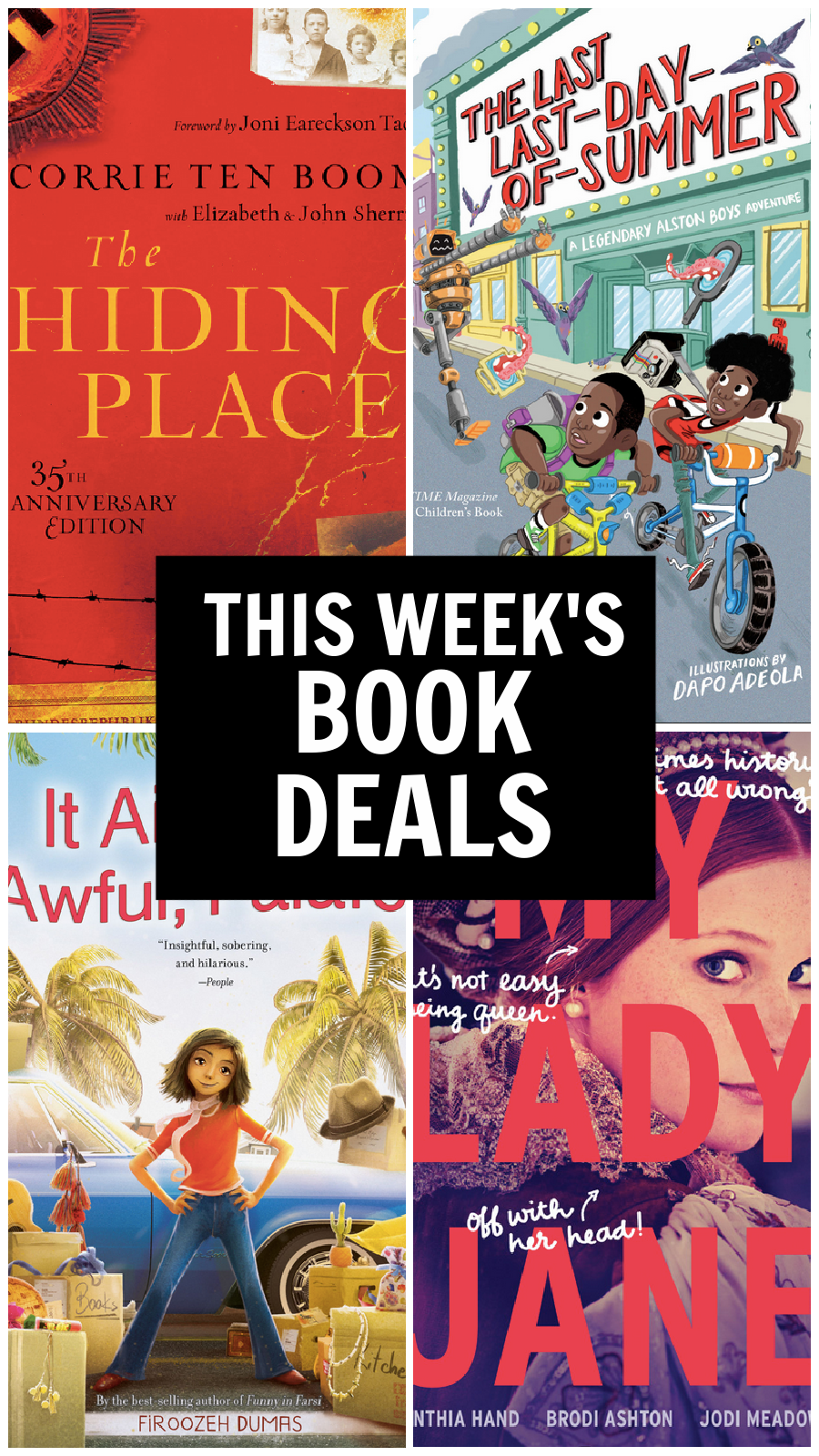 The Lazy Genius Way by Kendra Adachi
– ebook
I read this book as the new year began and it was the perfect way to kick off 2021. I included it on the 2021 Summer Reading Guide because it's perfect as you think about what you want from the upcoming season and how you can achieve it in the most effortless way. I love her focus on finding what works for YOU, whether it's the kind of thing that works for anyone else or not, and her kind, gentle-humored style. Whether you're new to Kendra or are already a fan of her podcast, this book is terrific.
The Hiding Place by Corrie ten Boom, Elizabeth Sherrill and John Sherill – ebook
This WWII book is such an incredible memoir about a woman who, along with her sister, is arrested for hiding Jews and survives the concentration camps.
Kid Scientists by David Stabler – ebook
Ella picked up a copy of Kid Presidents awhile back and really enjoyed it. I was delighted to see the ebook version of Kid Scientists is available for under $3! Kid Athletes, Kid Authors, and Kid Artists are all also on sale for $2.99.
The Last Last Day of Summer by Lamar Giles – ebook
Back in January 2020, Ella and I went to our library's "Best Books" night where the librarians shared their favorite books from 2019. This was one of their recommendations, and Ella immediately came home and devoured this unique book about two boys who love solving mysteries but are stumped when a mysterious man arrives that can freeze time.
It Ain't So Awful, Falafel by Firoozeh Dumas – ebook
You know I love her book adult books (we read Funny in Farsi for the Everyday Reading Book Club earlier this year) and this is her debut fiction book for middle graders. I'm so excited to read this one with my girls!
My Lady Jane by Cynthia Hand, Brodi Ashton and Jodi Meadows- audiobook $3.99 (or ebook for $1.99)
I don't know that I ever wrote about a book where I had as many people respond telling me that they'd listened to it after I recommended it and then just loved loved loved it. I mean, it's basically impossible NOT to love this audiobook. This completely ridiculous take on the history of Lady Jane Grey is laugh-out-loud funny and probably in the top five audiobooks I've ever listened to (full review here).