The girls are on fall break this week, so we headed to Texas to visit my sister and her family, plus a little trip down to Austin, where we lived for six years (and I'll take any excuse to go back and visit!).
I blew through an entire novel on our flight and I've been listening to Truly Devious on my morning runs through the neighborhood.
If you're looking for some great books this weekend, there are some TERRIFIC books on sale right now!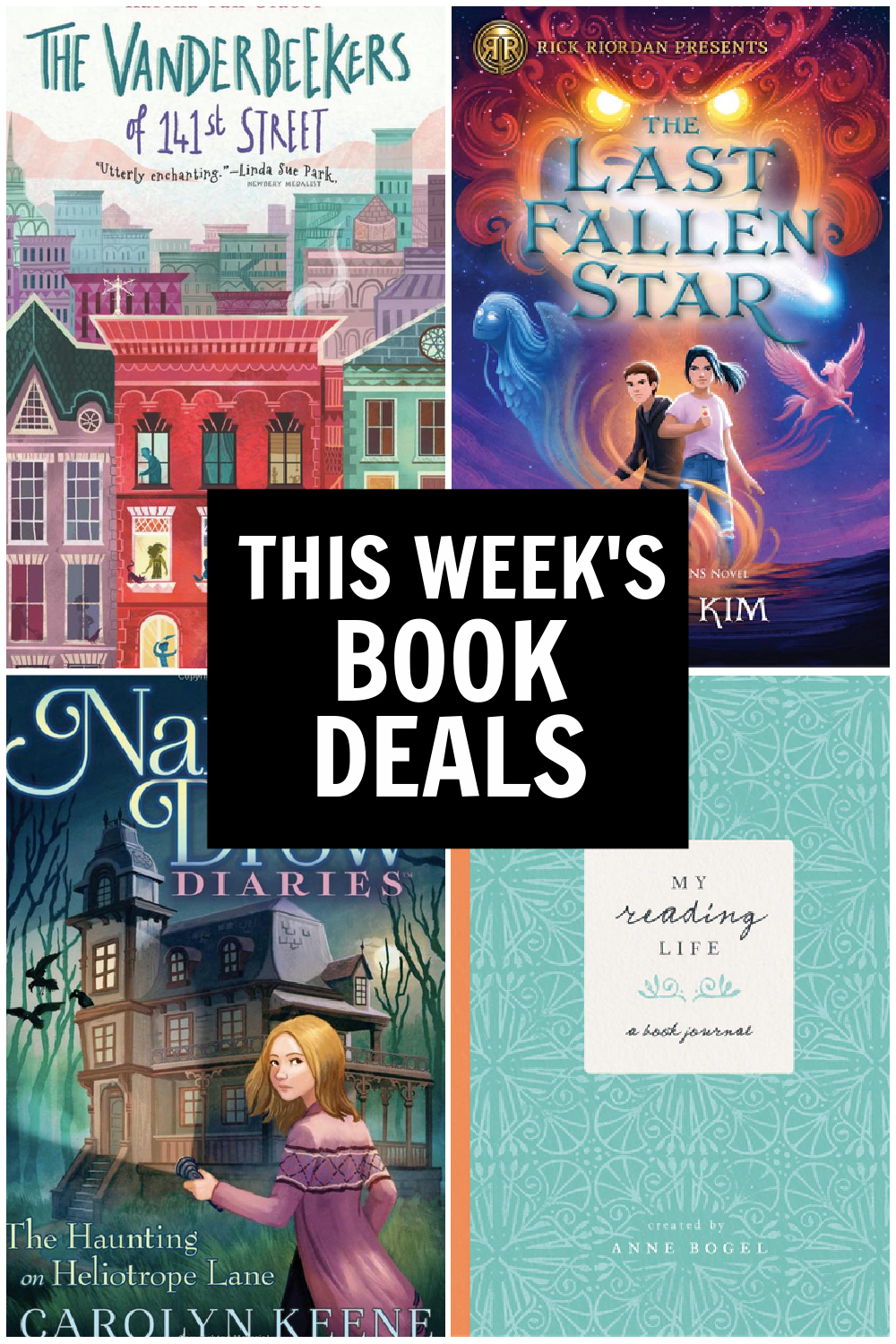 My Reading Life by Anne Bogel – hardcover $9.99
I have long been a fan of Anne Bogel, who runs the Modern Mrs. Darcy blog. So I was delighted when I heard about her new book journal, My Reading Life. Like everything that Anne touches, it's practically perfect.
The Haunting on Helitrope Lane by Carolyn Keene – audiobook $1.99
Ella got hooked on this series because there were some included on the Amazon FreeTime Unlimited books on her new Kindle and then she discovered we had a whole set of them on my bookshelf. I grew up with Nancy Drew (my mom bought a huge set of the original yellow hardcovers from a friend for $5 or $10!) and it's fun to see Ella discover this modern version of her. This is a Chirp deal – if you're new to Chirp, I have a whole post about it here!
The Last Fallen Star by Graci Kim – audiobook $1.99
This debut novel is brimming with magic and Korean culture – it's about an adopted Korean-American girl, Riley, who feels like the odd one out in her family because she doesn't have magical powers. But when her sister, who does have magical powers, suggests a way that Riley might be able to harness magic for herself, things go quickly awry and it's up to Riley to save her sister by fulfilling an impossible task.
The Vanderbeekers on 41st Street by Karina Yan Glaser – ebook $2.99
We love this fun story about five siblings who are about to lose their beloved brownstone home in Harlem, thanks to a cantankerous (and mysterious) landlord who refuses to budge.

The 7 1/2 Deaths of Evelyn Hardcastle by Stuart Turton – ebook $1.99
My mom read this one with her bookclub and RAVED about it and my mom has excellent taste, so I was all in on putting it on the Everyday Reading Book Club for this month. Plus, any storyline that messes around with a timeline is an easy sell for me. This one follows Aiden Bishop who wakes up every day in the body of a different guest at the Manor where Evelyn Hardcastle was killed. And that cycle will continue until he can identify who the murderer is.