Some weeks there are just SUCH good book deals with titles I'm super excited to see at big discounts!
If you're looking for something great to read or listen to this month, you can't go wrong with any of these four!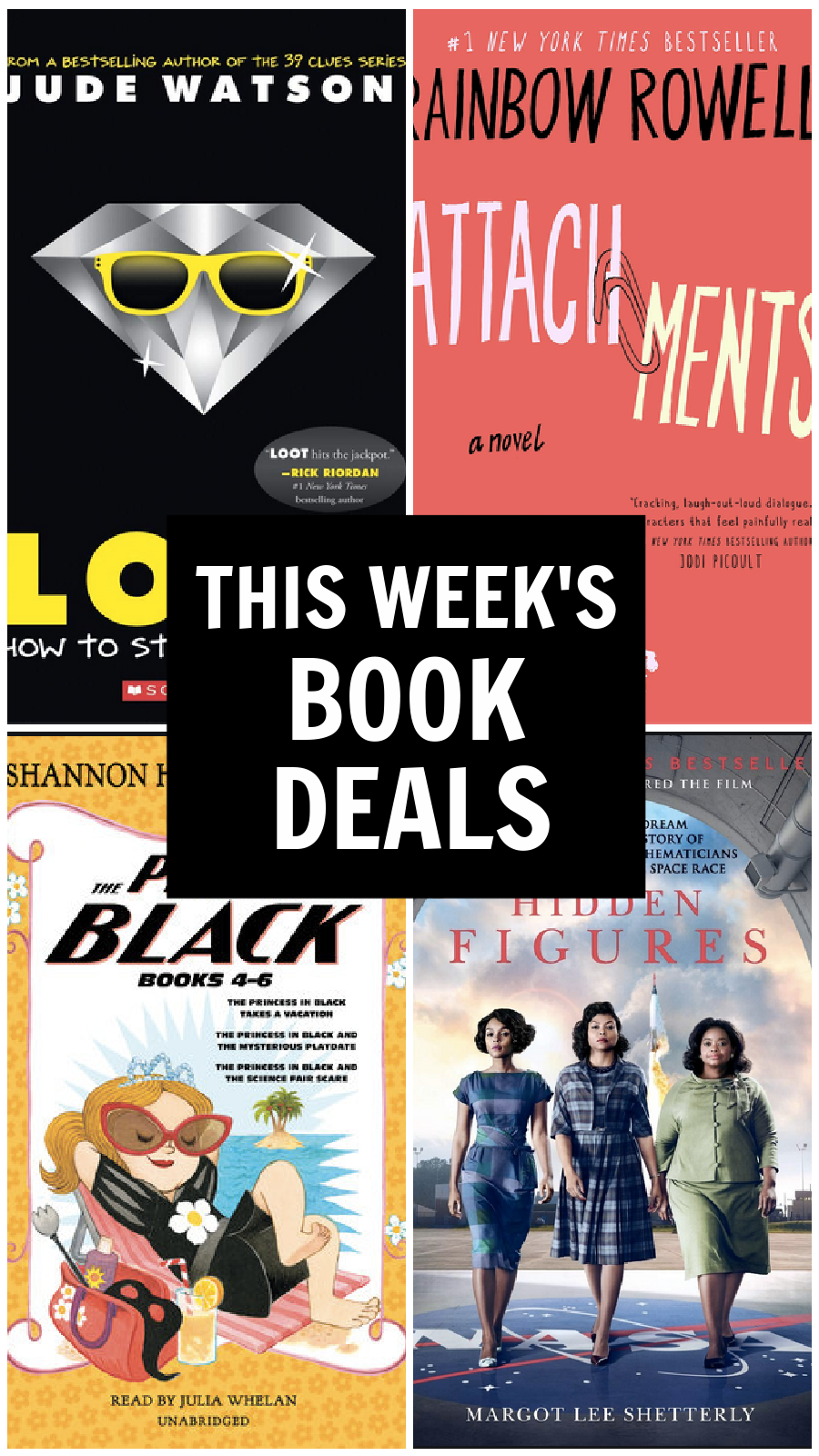 End of the Month Book Deals
Hidden Figures: The American Dream and the Untold Story of the Black Women Mathematicians Who Helped Win the Space Race by Margot Lee Shetterly 
You may have already seen the movie, but you know the book is always better! Here's a chance to read it at a mega discount with no library due dates!
Loot: How to Steal a Fortune by Jude Watson
Ella just started reading this book (it's the first in a two-part series) and it's right up her alley with adventure, mystery, and intrigue galore. When March's burgler father dies, March discovers he has a twin sister he never knew about and the two of them are sent together to a terrible orphanage. But they aren't going to stay there. . . .they're going to follow their father's lead, pull of a stunning heist and live like royalty!
The Princess in Black, Books 4-6: The Princess in Black Takes a Vacation; The Princess in Black and the Mysterious Playdate; The Princess in Black and the Science Fair Scare by Shannon Hale and Dean Hale
We are MEGA Princess in Black fans at our house and I was thrilled to see this three-set on sale for about half the price of the other collections!
Attachments by Rainbow Rowell
This was possibly the most popular book in the Everyday Reading Book Club last year – it's just SO delightful, funny, and wonderful. If you missed it last spring, this is your time to enjoy it. It's the perfect spring break read!  (Full review here)