It's a goooooood weekend for book deals and it's a good weekend for curling up with a good book!
Here are some of my favorites on sale right now!

Weekend Book Deals for July
The Measure by Nikki Erlick – ebook
This one was available on Scribd, so I listened to this story where everyone wakes up to find a box on their doorstep with a string that equates to how long you have left to live. Naturally, the world goes nuts about it.

Pax by Sara Pennypacker – ebook
This book got ALL the awards – National Book Award finalist, Amazon Best Book of the Year, etc – and I'd love to read it. I'm not certain if it's too old for my girls, so I'll probably read it myself first.

The Art of Gathering: How We Meet and Why It Matters by Priya Parker
This was one of the 2022 Everyday Reading Book Club picks and I loved discussing it! If you need some inspiration of hosting, getting people together, or meeting up with new and old friends, this book is for you.

Originals: How Non-Conformists Move the World by Adam Grant – ebook
If you're a Malcom Gladwell fan (which I am), this is a book in the same sort of vein and I LOVED it. I especially loved that it ends with practical ideas for implementing these principles into your own life, whether that's as a parent, a business owner, a neighbor, or a student. (Full review here)

Kaia and the Beesby Maribeth Boelts – audiobook
Kaia's father keeps bees on the roof of their urban apartment building but Kaia is TERRIFIED of bees.

Dear Librarianby Lydia M. Sigwarth – audiobook
Five year old Lydia and her family had to leave their home and hop around living with different family members. Nothing was permanent, until one day Lydia's mom took her to the Library. At the library, Lydia found a special spot and made a new friend, the librarian. This is based on a true story and it's SO sweet.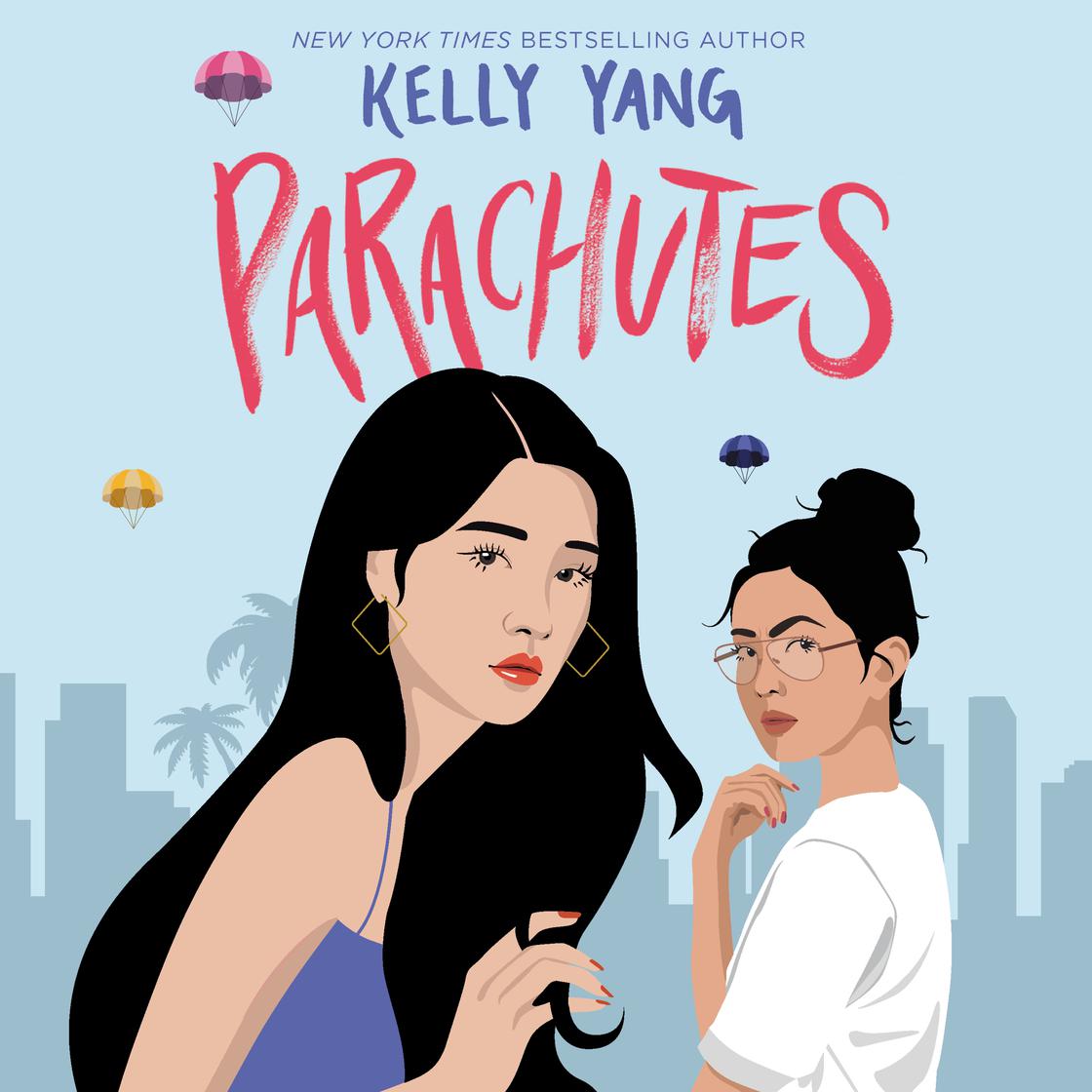 Parachutes by Kelly Yang – audiobook
I read her first book Front Desk and loved it SO MUCH. So of course, when her first YA book released, I snagged a copy immediately. I was drawn in from the first page and I kept sneaking off to read more! It's DEFINITELY YA – there are some heavy topics in this one.

Just Listenby Sarah Dessen – audiobook
I can't help but love Sarah Dessen and I enjoyed every second of this book, especially the parts where Macy and Wes (sa-woon) and then Remy and Dexter made cameos. I love them all. 

Moment of Truth by Kasie West – audiobook
I recommend Kasie West all the time for people looking for clean YA romances. This one does not disappoint.

French Kids Eat Everything by Karen Le Billon – audiobook
I loved this book and though it was in a similar vein to "Bringing Up Bebe," I thought this was much more useful and applicable for people living in the US. (Full review here)