Happy weekend!
The weather is so beautiful and we're spending as much time outside as we can this weekend (including clearing out our shed and reorganizing our patio . . . maybe not the MOST fun outdoor time but it'll be nice to get it ready for summer use!).
And I'm hoping for a little outdoor reading time – here are some of the best books on sale right now!

Book Deals for the Middle of May
Great or Nothing by Joy McCullough, Caroline Tung Richmond, Tess Sharpe, and Jessica Spotswood – ebook
My love for Little Women runs deep, and the reimagining of this classic about the March sisters set in the United States during World War II, is written from the point-of-view of all four sisters – this has been on my TBR for ages, so I'm thrilled to see it on sale.  
The Royal We by Heather Cocks, and Jessica Morgan – ebook
I don't really follow British royalty at all, and I still loved the heck out of this book that's based a tiny bit on Kate and William, but also totally it's own story. There is even a sequel if you end up loving this one. (Full review here)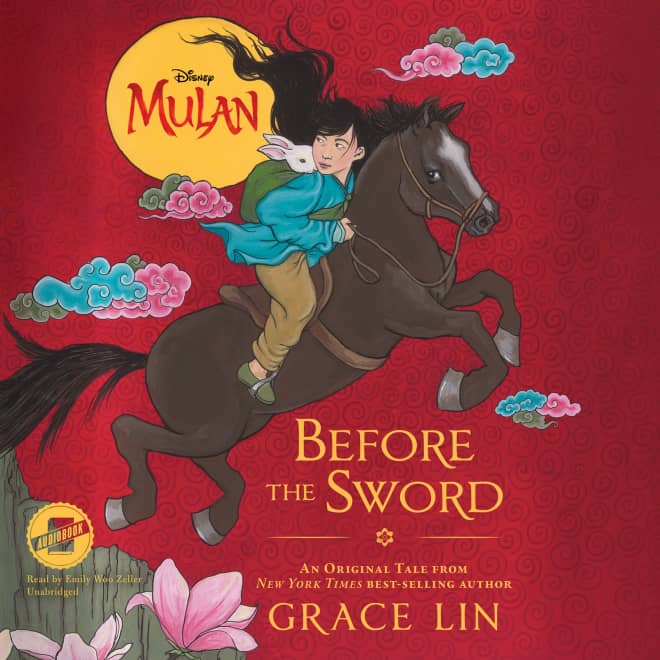 Mulan: Before the Sword by Grace Lin – audiobook
If I had to choose a single favorite Disney animated movie, it'd probably be Mulan. This audiobook is about Mulan's life before she becomes the girl from the Disney movie. With more than 8 hours of run time and written by Grace Lin (who our family LOVES!) this one is a great deal.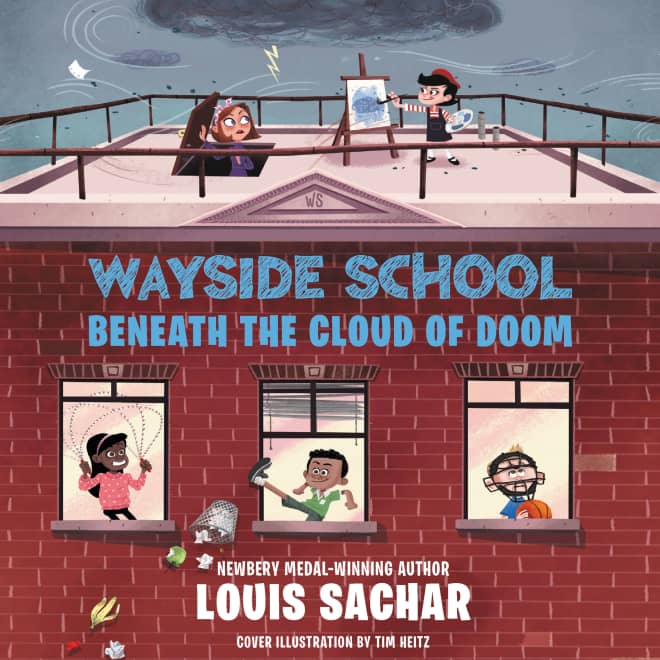 Wayside School Beneath the Cloud of Doom by Louis Sachar – audiobook
All four of my kids have listened to these stories many many times on audio about Wayside School where everything is a little (okay, lot) weird. The chapters are more episodic so that's nice if you're starting and stopping a lot.

The Cul-de-Sac War by Melissa Ferguson – audiobook
I loved her book Meet Me in the Margins (which is also on sale for $3.99), and this enemies-to-lovers romance about neighbors trying to drive each other out of the neighborhood, sounds just as fun!
Love in the Library by Maggie Tokuda-Hall – audiobook
This heartfelt story about the love that grows between a librarian and a booklover in a Japanese American internment camp library is based on the story of the author's grandparents. This is a picture book, so the audio isn't very long (it's a Libro.FM title, so you can make it into a Yoto Card!) 
Itty-Bitty Kitty-Corn by Shannon Hale – audiobook
A cute little kitten longs to be a unicorn but her friends laugh at her attempts to dress the part. Until a unicorn comes along with a secret. And if you have an Itty-Bitty Kitty-Corn lover, Pretty Perfect Kitty-Corn is also on sale for $1.99! (This is also a Libro.FM title, so you can make it into a Yoto Card!)