Happy Halloween weekend!
Having it fall on a Sunday this year kind of makes it feel like a four day Halloween marathon around here (did you catch our costumes yesterday?) and I'm ready to cuddle up in bed with a good book.
Or maybe just close my eyes and sleep for 10 hours.
Either one of those would be a win right now.
Here are some great books on sale this weekend!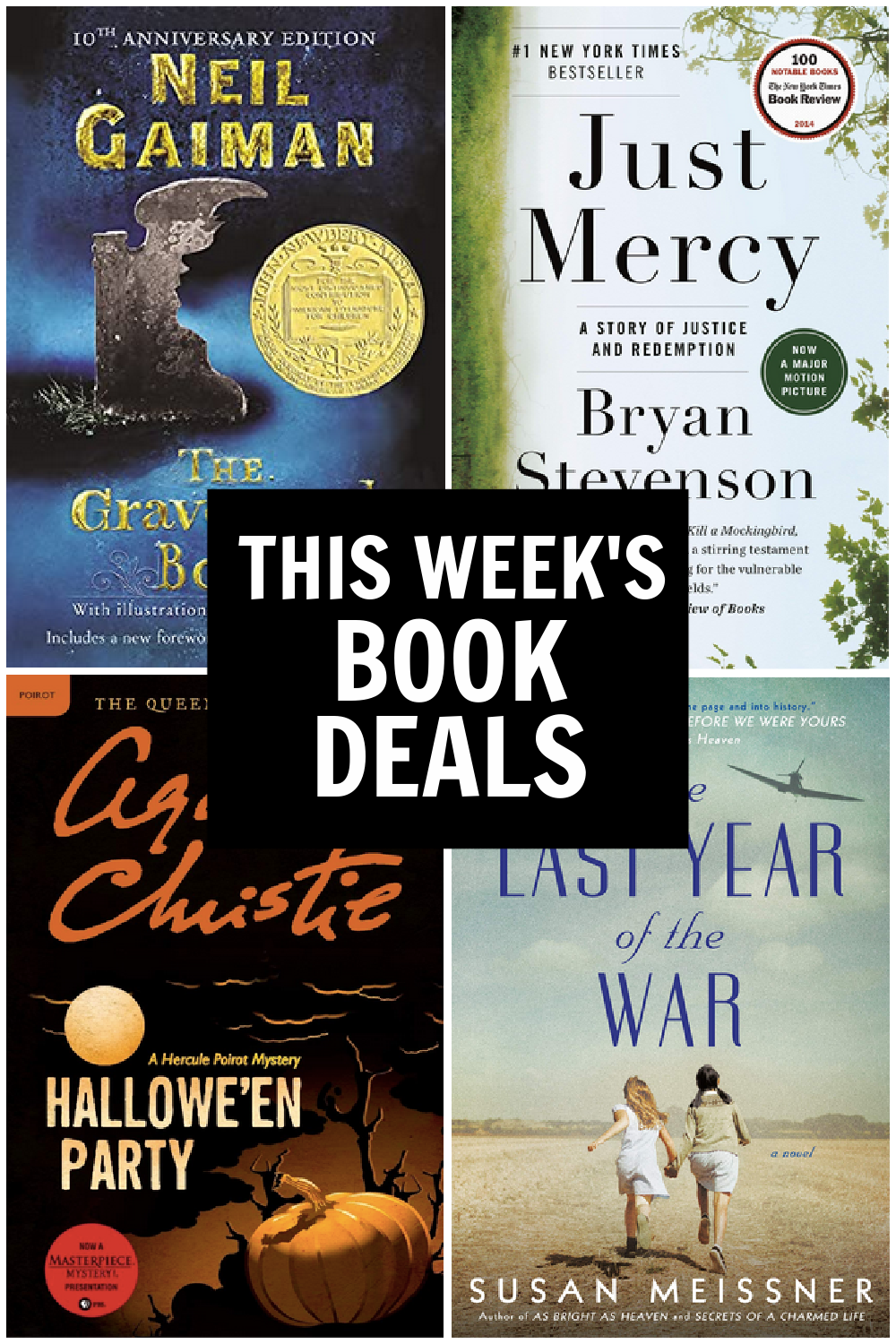 The Graveyard Book by Neil Gaiman – ebook
I'd heard a lot about The Graveyard Book even before it won the Newbery since it's by Neil Gaiman, a man who inspires a following like few others. It was so lovely and poignant and also sweet and funny. (Full review here)

Just Mercy by Bryan Stevenson – audiobook $3.99
Just Mercy is a non-fiction account by lawyer Bryan Stevenson of one of his early cases trying to exonerate a man on Death Row, plus a look at the current state of the U.S. justice and prison systems. It's no exaggeration to say that this book changed my life. I think it should be required reading for every person. (Full review here)

The Last Year of the War by Susan Meissner – ebook
I loved her book As Bright As Heaven a few years ago and this book deal was the perfect excuse to read another one of her books – this one is about the internment camps in the US during WWII.

Halloween Party by Agatha Christie – ebook
Nothing feels more Halloween-y than Agatha Christie. And when it's less than two dollars, it's an easy choice!