After weeks of beautiful fall weather, the temperature finally dropped this weekend and brought along a bunch of rain (and forecasts for snow next week!).
Sounds like the perfect time to snuggle up inside with a good book.
And there are a LOT of good books on sale this weekend!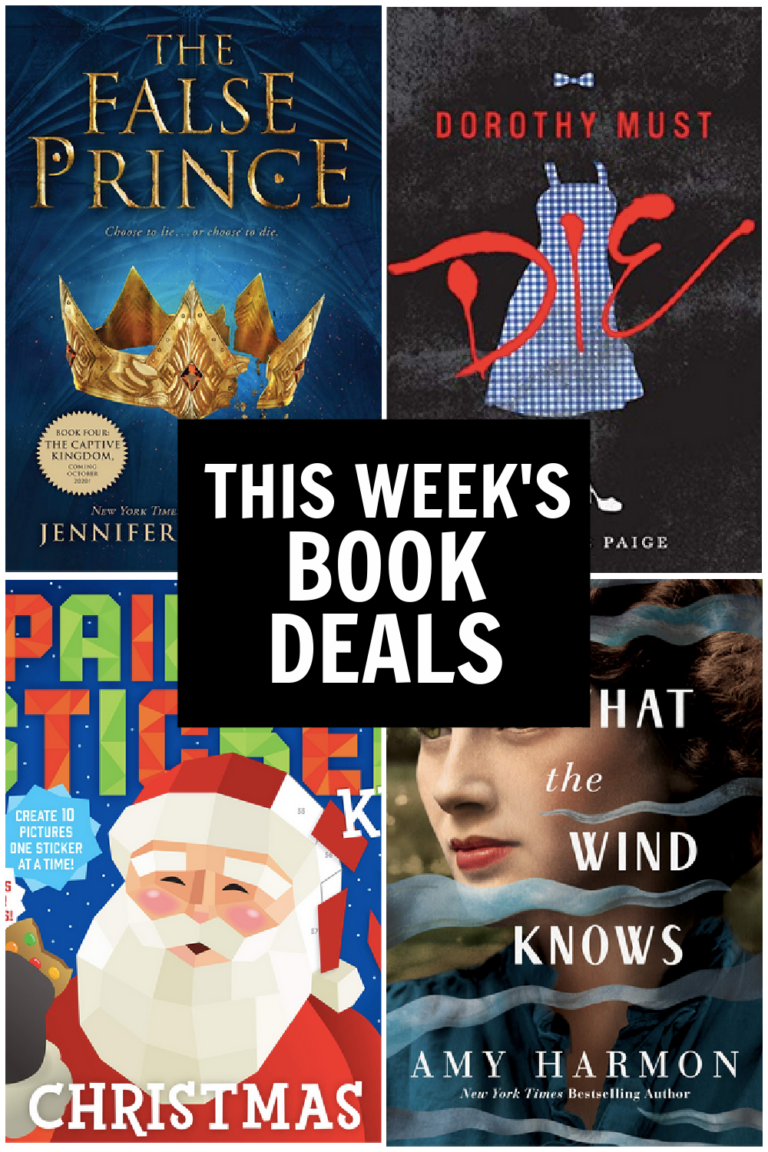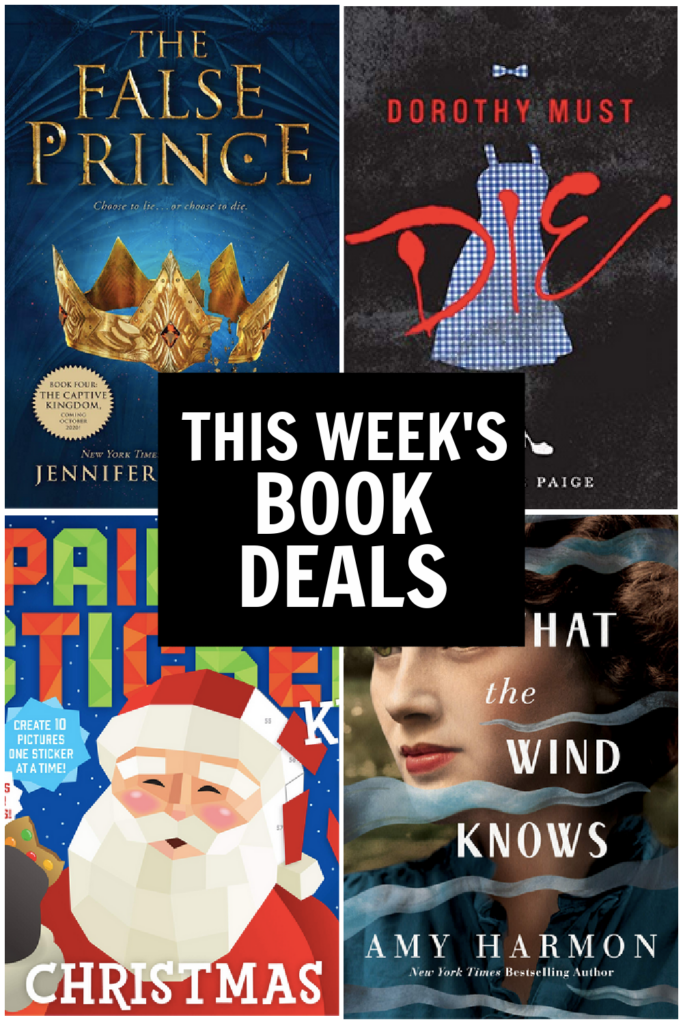 Book Deals for an October Weekend
The Bunnicula Collection by Deborah Howe and James Howe – audiobook $3.99
This is such a perfect Halloween listen – it's not too long, and it's not overly scary, just the right amount spooky. Plus, the audiobook version includes the first three books, so you'll be covered for the whole month! The ideal Halloween read alouds or listens! The audiobook is on sale through Chirp – if you're not familiar with Chirp, I have a whole post here about how it works.
Dorothy Must Die by Danielle Paige – ebook
Maybe I'm just in a Wizard of Oz mode after seeing Wicked in New York City a couple of weeks ago, but this feels like a perfect October read!
Paint By Sticker – (or $3.79 on Zulily)
My girls are obsessed with the Paint by Sticker books. Stock up on them for easy birthday or holiday gifts, for road trips or for cold days stuck indoors when your kids are going nuts. We've gone through dozens of these in the past two years – my girls LOVE them so much. When they're this discounted, it's the time to stock up! 

The False Prince by Jennifer A. Nielsen – paperback
Ella blew through the whole series last year and then insisted Bart listen to them too. Like a good dad he is, he started them and then loved them just as much as she did. Highly recommend!
What the Wind Knows by Amy Harmon – paperback
This title also came up SO MANY TIMES when I asked about good time traveling book recommendations! It's only $5.99 right now for the paperback or available in Kindle Unlimited!