This is another weekend of incredible book deals! Too many books, too little time!
Whatever you're in the mood for – non-fiction, fantasy, mystery, YA romance – there's something here for you!

May Weekend Book Deals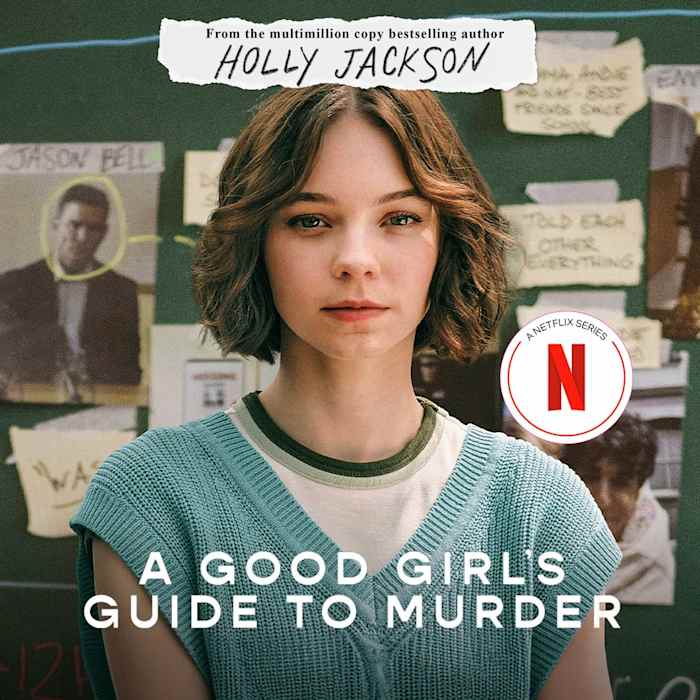 A Good Girl's Guide to Murder by Holly Jackson – audiobook
This is a GREAT week to snag the October book from the 2022 Everyday Reading Book Club List. High school senior Andie Bell was murdered by her boyfriend, Sal Singh, who then killed himself five years ago. It was a huge story, but Pip, now a senior herself, feels like something is wrong about the well-known story. And she's going to be the one to find out what REALLY happened. I cannot wait to talk about this one in October!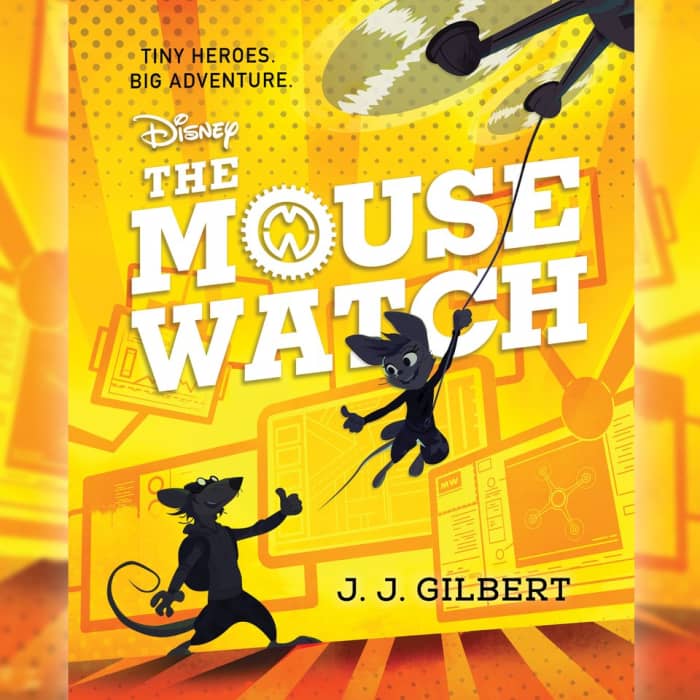 The Mouse Watch by J. J. Gilbert – audiobook
Think James Bond for kids. .. but with mice instead. They work together as a team using cool gadgets and plenty of brain power to save the world. from an evil plot orchestrated by the Rogue Animal Thieves Society (R.A.T.S.).
A Curse So Dark and Lonely by Brigid Kemmerer – ebook
This retelling of Beauty and the Beast is so fantastic – you probably already know that because I've been talking about it non-stop for several years. Rhen is the heir to Emberfall and doomed to repeat the same autumn every year until he can get a girl to fall in love with him. This is made extra tricky because at the end of each fall, he turns into a terrifying monster that goes on murderous rampages. And when Harper is snatched from her life in modern-day D.C. and brought to Emberfall as the last chance to save Rhen and his kingdom? Good luck to them both. (Full review here)
The Lake House by Kate Morton – ebook
Alice is a sixteen-year-old living at her family's lush estate. Every year, they have a big party on midsummer's eve, and this year, the family's youngest child, a little toddler boy, disappears without a trace and is never found. Decades later, Alice has moved to London where she's become a successful novelist, putting her past behind her. But when she crosses path with a young police detective, the past is going to come unburied. (Full review here)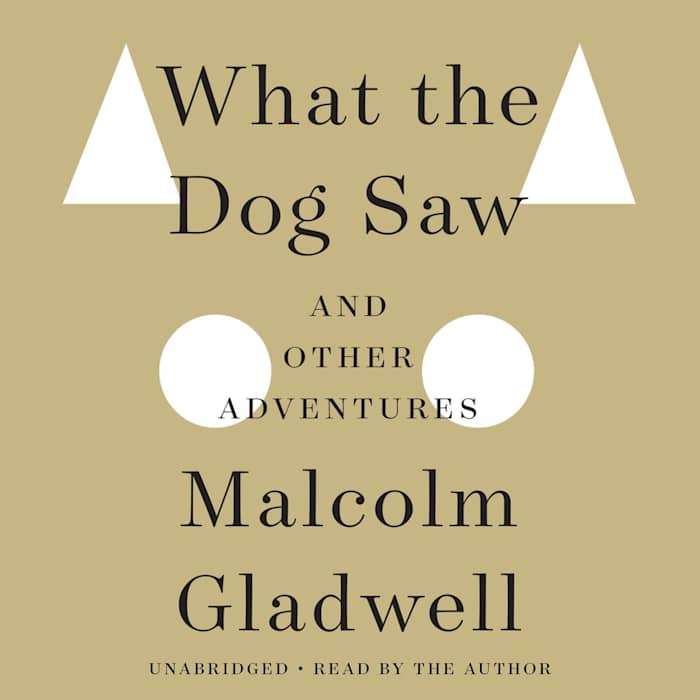 What the Dog Saw by Malcolm Gladwell – audiobook
This collection of essays is one of his best, I think (which is saying something since I generally do not care for), and the format means it is easy to read one or two at a time.  (Full review here).

Rilla of Ingleside by L. M. Montgomery – audiobook
From the Anne of Green Gables series Rilla of Ingleside is about Anne's daughter during WWI. This one is TREMENDOUSLY good. I probably read it 3 or 4 times when I was young.  If you've never read it, now is the moment.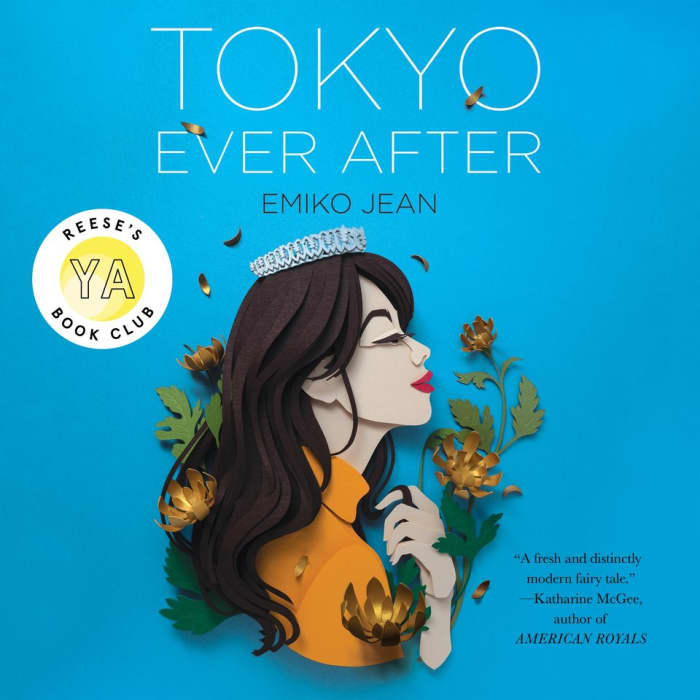 Tokyo Ever After by Emiko Jean – audiobook
If you love a good YA love story, this is a fun one that I listened to last year about a girl from America who discovers that the dad she never knew is actually the crown prince of Japan.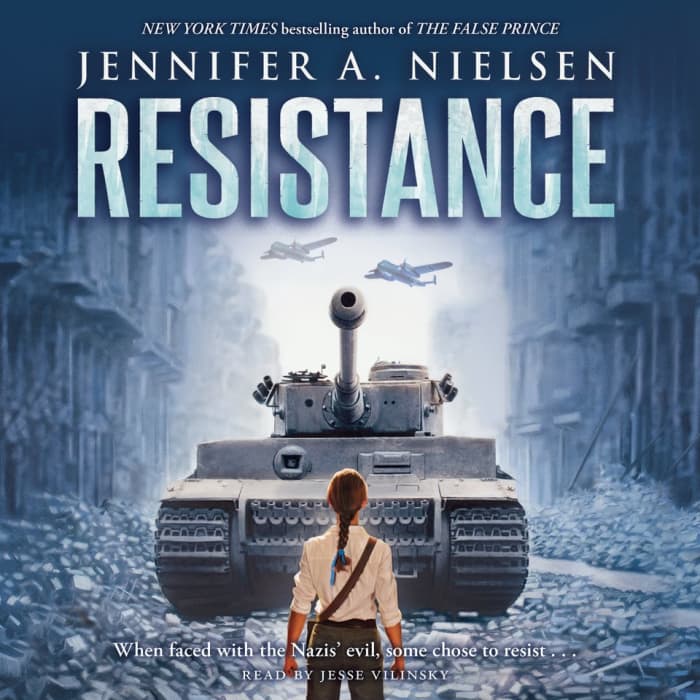 Resistance by Jennifer A. Nielsen – audiobook
We love Jennifer Nielsen at our house (The False Prince series has been a hit with Bart, Ella and me!), and her historical fiction doesn't miss either!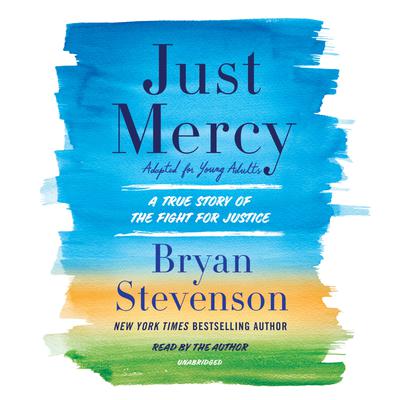 Just Mercy (Movie Tie-In Edition, Adapted for Young Adults) by Bryan Stevenson – audiobook
Just Mercy is a non-fiction account by lawyer Bryan Stevenson of one of his early cases trying to exonerate a man on Death Row, plus a look at the current state of the U.S. justice and prison systems. It's no exaggeration to say that this book changed my life. I think it should be required reading for every person. (Full review here)
Princess Academy by Shannon Hale – audiobook
I read this book on paper, then Bart and I listened to it when we moved to Boston and had days of driving a U-Haul together, and the girls and I listened to it in the car together too. Don't let the title fool you – this book isn't just for girls. This book is great for all ages, boys and girls alike – with as much adventure and intrigue as you could hope for. By the way, it says abridged, but I went and looked at the unabridged version on Audible and it's the same length and same readers, so I think that's an error. I'm 99% confident it's unabridged. (Full review here)