I don't think of myself as someone who cares much about whether the sun is shining or not until it doesn't shine for a few days and then when it comes back, I'm shocked at how much happier and more energetic I am!
The sun is supposed to shine all weekend here and I hope it's the same for you!
Here are a few great book deals for you this weekend!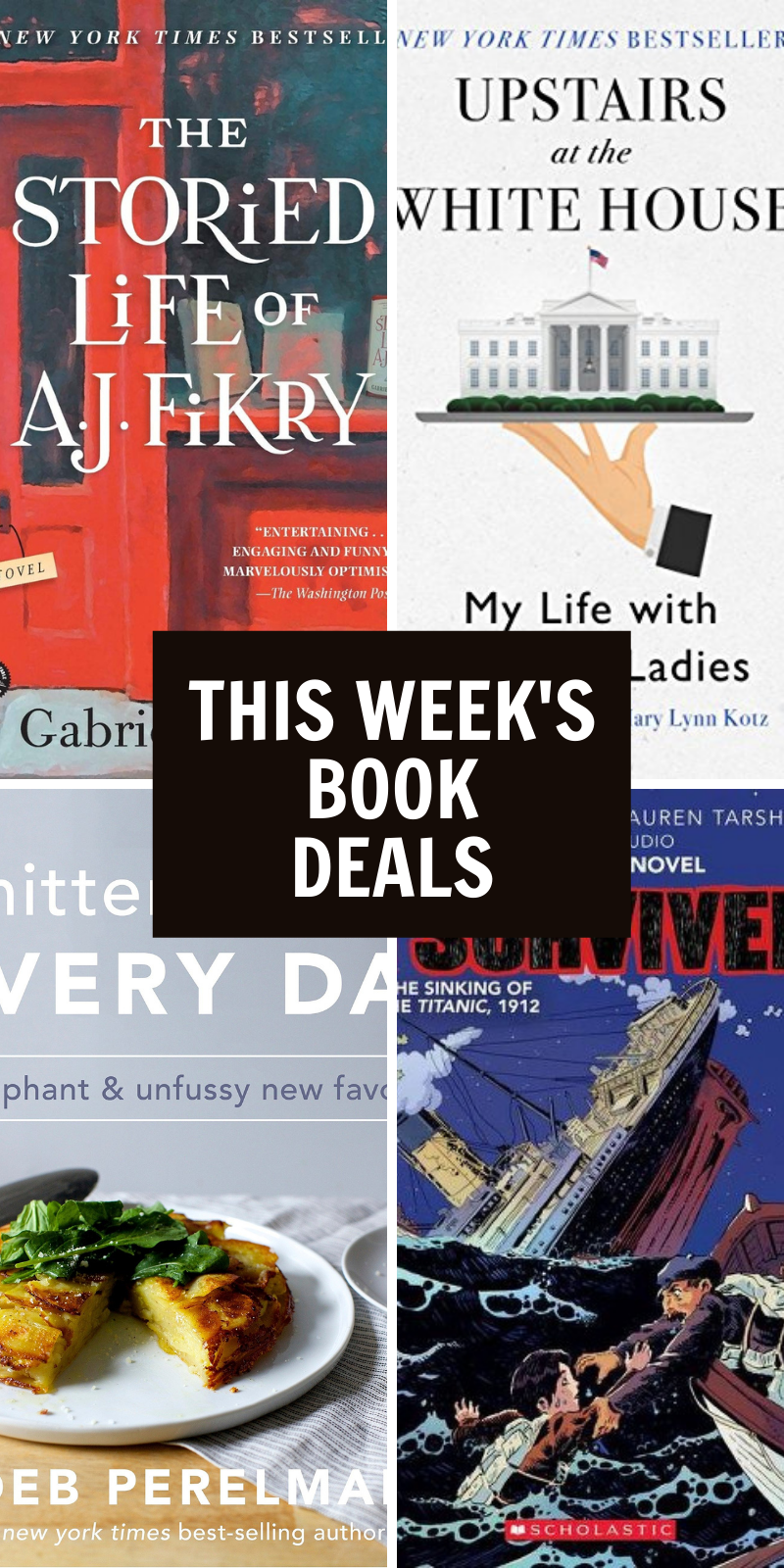 The Storied Life of A. J. Fikry by Gabrielle Zevin – ebook
This is the September book for the 2022 Everyday Reading Book Club, so grab it for a song and you'll be ready to go when September rolls around! AJ Fikry is a grumpy bookshop owner who is losing money, has his rarest book stolen, and then finds a baby left on his doorstep. This book is a reader's DELIGHT. (Full review here)

Upstairs at the White House: My Life with the First Ladies by J. B. West andMary Lynn Kotz – ebook
These stories of life in the private quarters of the White House from the chief usher who worked from FDR's administration through Nixon are FANTASTIC. We read this one for Everyday Reading Book Club last year and it was HUGELY popular. (Full review here)
Smitten Kitchen Every Day: Triumphant and Unfussy New Favorites: A Cookbook by Deb Perelman – hardcover
I've been following Deb since BEFORE she started Smitten Kitchen, back when her blog was a dating blog. Some of her recipes are a bit out there for me, but her recipes never let me down and this cookbook is bursting with delicious options. (I only own this one, but her first cookbook, The Smitten Kitchen Cookbook, is also fantastic).
From Scratch: A Memoir of Love, Sicily, and Finding Home by Tembi Locke – ebook
This was the November book for the 2021 Everyday Reading Book Club. I love reading food memoirs and I ESPECIALLY love a food memoir to finish up winter!
I Survived the Sinking of the Titanic, 1912: A Graphic Novel by Lauren Tarshis, illustrated by Haus Studio – ebook 
My two big girls LOVE the I Survived series and the graphic novel editions are especially engaging.