Swim team started for our girls this week and it really makes it feel like summer is HERE.
I didn't grow up doing swim team, but Bart did and I love watching my girls becoming such good swimmers (something on my "someday" list is to really learn to swim – I'm mediocre at best).
I'm loving time to sit by the pool in the mornings and watch them swim laps and have some uninterrupted reading time.
Here are some books worth grabbing this weekend! (Also, don't miss the 99 cent audiobook sale going on for kid books right now!).
7 June Weekend Book Deals
The Lonely Hearts Book Club by Lucy Gilmore – ebook
In a quaint small town, a young librarian starts a book club in the hopes that an grumpy old patron, that she has grown very fond of, will join. Little did she know that a whole slew of town misfits will find their way to her book club. I've been seeing this book EVERYWHERE. 
The Poisonwood Bible by Barbara Kingsolver – audiobook
How have I never read this one? I know that many people consider this their favorite book and I would like to read it someday. I DID love her book Animal, Vegetable, Miracle which was one of my most memorable audiobooks during my commute back and forth to my school libraries in Boston.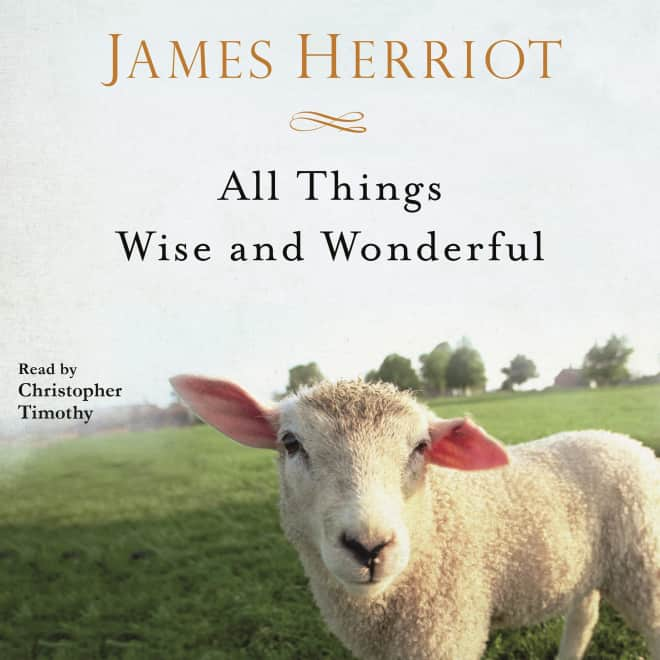 All Things Wise and Wonderful: The Warm and Joyful Memoirs of the World's Most Beloved Animal Doctor by James Herriot – audiobook
Are you a James Herriot fan? I'm not an animal lover at all, but I absolutely adore his books about being a veterinarian in England (also, the new PBS show is incredible – our whole family has loved watching it together). 

The Cul-de-Sac War by Melissa Ferguson – audiobook
I loved her book Meet Me in the Margins (which is also on sale for $3.99), and this enemies-to-lovers romance about neighbors trying to drive each other out of the neighborhood, sounds just as fun!

The Strangers: Greystone Secrets #1 by Margaret Peterson Haddix – audiobook
You can always count on Margaret Peterson Haddix for a fun ride – her books are endlessly inventive and clever, plus high action!

That Fine Line: Pride & Pranks Book #1 by Cindy Steel – audiobook
I read her book Faking Christmas last Christmas and was delighted by how perfect of a fluffy romance it was. In this one, Kelsey is engaged to get married and her high school enemy, who is always playing practical jokes on her, is hired by her father to help on their farm. Will her wedding go on without a hitch, especially with a meddling prankster? This is a closed-door romance, so if you like something clean but full of witty banter, this will fit the bill.
Charlie & Mouse & Grumpy by Laurel Snyder – audiobook
I absolutely LOVE this easy reader chapter book series. This is book #2 in the series. It follows two young brothers who have the sweetest relationship and have all sorts of little adventures, from selling rocks to inventing a bedtime banana (as one does).