One of my favorite sources for audiobooks (both for adults and kids!) is LibroFm.
I have a whole post about how it works and why I like it here, if you're curious, but the short answer is that LibroFm is basically an alternative to Audible that supports independent bookstores (you can choose which bookstore you want your membership to benefit).
Right now, LibroFm has a Kids Summer Sale going on with dozens of audiobooks on sale for 99 cents! I snapped up several of these sale audiobooks for my kids and I was delighted what a good selection they had (without it being completely overwhelming).
A couple of great things about LibroFm:
The files are not locked (unlike Audible), so you can do whatever you want with them including make your own Yoto cards! (Directions on how to do that here).
You don't have to be a member to access sales. Audible usually locks their sales so you have to be a Premium member to have access to their sales, but LibroFm sales are open to anyone.
You own the audiobooks forever. No membership required – once you buy the audiobook, it's yours forever.
Here are some of my favorite books from the LibroFm Sale (and you can see all the sale titles here). These are perfect for listening to in the car during road trips or errands, or listening to before bedtime or during quiet time.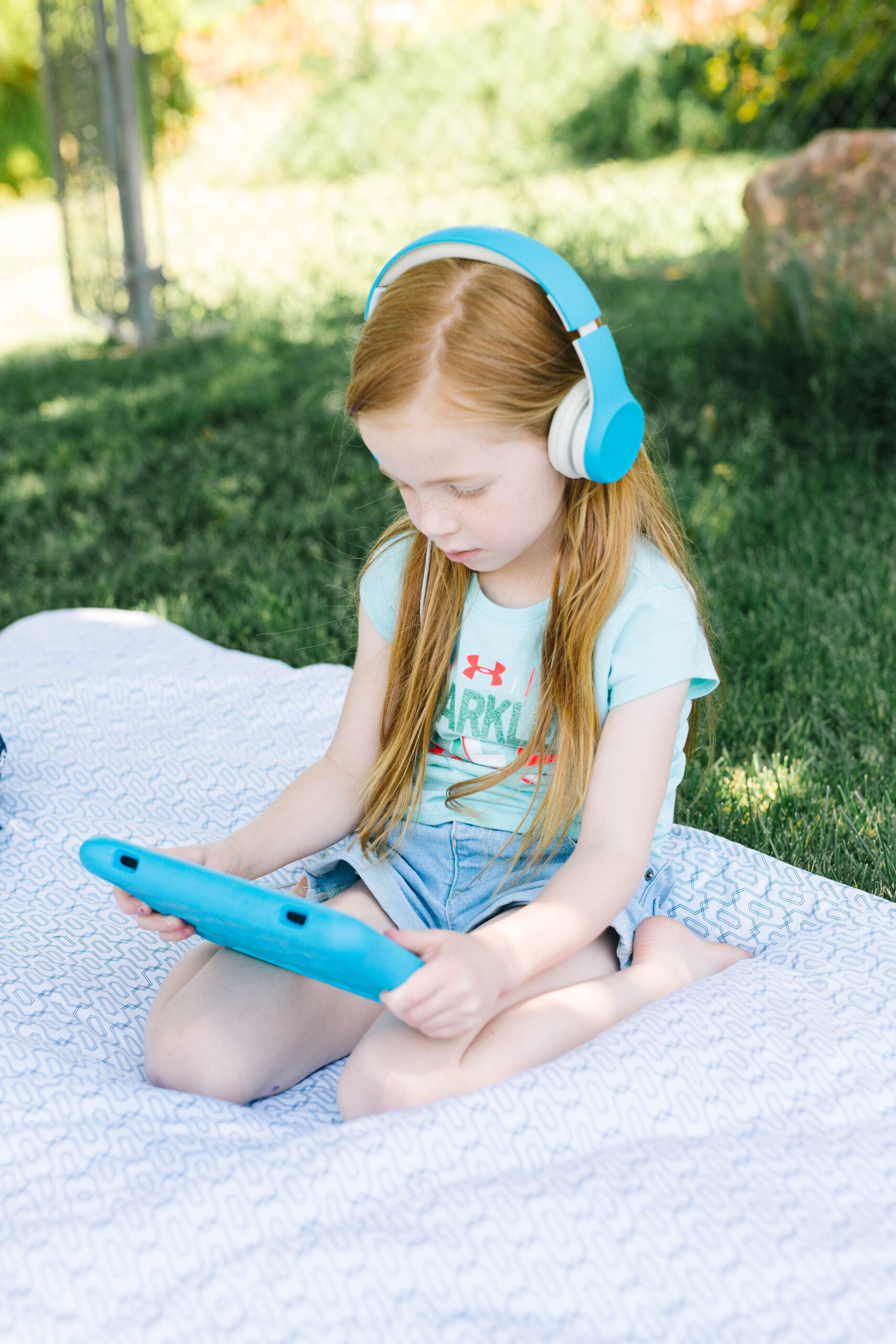 The 99 Cent LibroFm Sale
Six Thousand Doughnuts by Thomas Tosi
4 hours and 46 minutes
I bought this one for Ella because it had great reviews even though I'd never heard about it until this sale. The story follows a a 5th grade boy who is sick of sharing everything with his huge family in a tiny house. He thinks he might be able to have something of his own when he figures out a loophole in a donut shop coupon. Will he be able to have all of the donuts he ever wants to himself?
Rosie Revere and the Raucous Riveters by Andrea Beaty
1 hour and 9 minutes
You may know Andrea Beaty's picture books but have you checked out her chapter book series featuring the same characters? They're under two hours long and read by a FABULOUS narrator. Two other books in the series (Sofia Valdez, Future Prez and Ada Twist and the Perilous Pants) are also on sale for 99 cents. I bought all three and made them into a single Yoto card!
Let the Children March by Monica Clark-Robinson
19 minutes
This wonderful civil rights book shows the courage it took for African American children to march for what they knew was right.
Little Excavator by Anna Dewdney
4 minutes
You might recognize Anna Dewdney from Llama Llama Red Pajama. This book is perfect for little ones who love construction trucks. Little Excavator wants to do all the jobs that the big rigs are doing, but he is too small. Finally, there is one last job that he is the perfect size for!
Jumanji by Chris Van Allsburg
16 minutes
Two bored children find a board game in the park and when it comes to life, find that their lives are now in mortal peril.

My Magic Breath by Nick Ortner & Alison Taylor
4 minutes
Taking a minute to stop and breathe can make all of the difference in your day. Pop on this audiobook to guide your kids through a breathing exercise to calm their minds and bodies.
Amelia Bedelia and the Baby by Peggy Parish
15 minutes
I've never met a child who doesn't just love Amelia Bedelia and her crazy antics as she misunderstands virtually every direction ever given her. With, of course, hilarious results.

íVamos! Let's Go to the Market by Raul The Third
21 minutes
Lobo and his dog love to make deliveries, but Lobo often gets sidetracked by stopping at anything in his path he feels is interesting. Lobo has some great adventures and I love that this book has some Spanish intermingled in.
My Papi Has a Motorcycle by Isabel Quintero
11 minutes
This was one of my FAVORITE picture books published in 2019 about a little girl and her father going for a motorcycle ride around their neighborhood in Corona, California. This book is so engrossing, making me feel like I'm right there on the motorcycle ride with them.

Evelyn Del Rey Is Moving Away by Meg Medina
7 minutes
This picture book perfectly captures the emotions when a beloved friend has to move away.

How to Read a Book by Kwame Alexander
5 minutes
If you're looking for a way to introduce your kids to poetry, this audiobook is a great start!
Flat Stanley Goes Camping by Jeff Brown
7 minutes
Flat Stanley is a beloved series. It is especially fun if your child is participating in a Flat Stanley project at school.

A Place to Land: Martin Luther King Jr. and the Speech That Inspired a Nation by Barry Wittenstein
12 minutes
This one focuses on how Dr. King's famous speech came about and how it almost never was. It's really wonderful. 

The Princess and the Pit Stop by Tom Angleberger
4 minutes
This princess makes a pit stop and discovers that she's in last place. Maybe she should just give up. . . or not.

The Tempest by Luke Daniel Paiva
19 minutes
A father and daughter are stranded on an island with no one for company except the sea creatures. They actually really like it that way, but everything changes when a torrential storm brings a boat full of people to the island.
Sing, Aretha, Sing! Aretha Franklin, "Respect," and the Civil Rights Movement by Hanif Abdurraqib
11 minutes
Aretha Franklin had a huge impact on the Civil Rights movement through her singing voice. Learn all about her through this audiobook.
Fancy Nancy and the Wedding of the Century By Jane O'Connor
7 minutes
My girls LOVE Fancy Nancy and all her big words. It's so fun to hear them repeat those fancy words after hearing them on the audiobook version!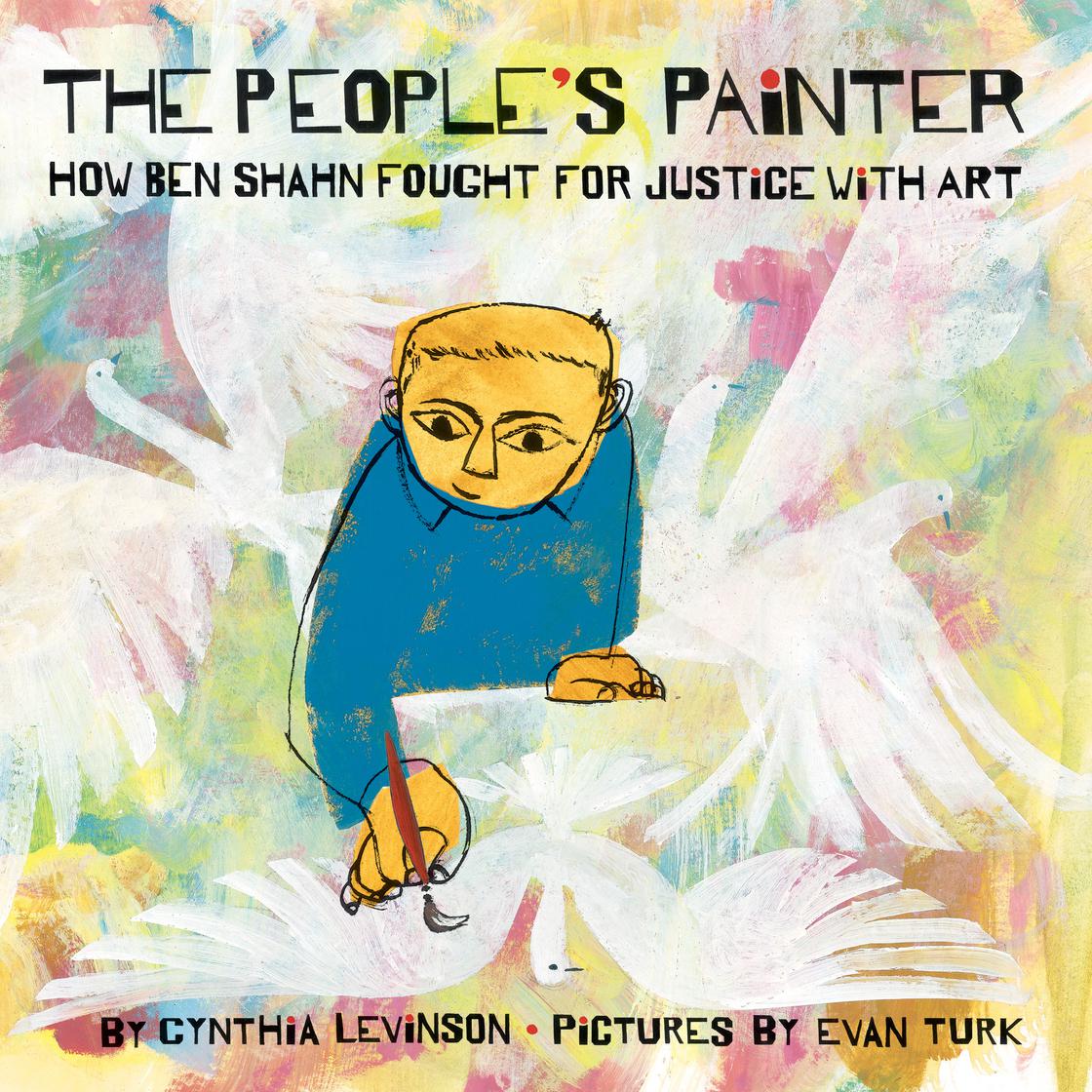 The People's Painter: How Ben Shahn Fought for Justice with Art by Cynthia Levinson
13 minutes
Biography of Ben Shahn, an influential activist that spoke through his paintings.
Clark the Shark: Lost and Found by Bruce Hale
6 minutes
All Clark the Shark heard from his teacher was "field trip". His excitement over took his abilitiy to pay attention to instructions regarding the field trip. When Clark gets lost, will he be able to make it back to his class?
Let me know if you grab any of them!
If you liked this post about the LibroFm sale, you might like these posts too: