Happy Saturday!
This month is flying by – I can hardly believe next week is Thanksgiving!
There are some great book deals going on right now and this is a great time to take advantage of that!
Hope you have a fantastic and safe weekend!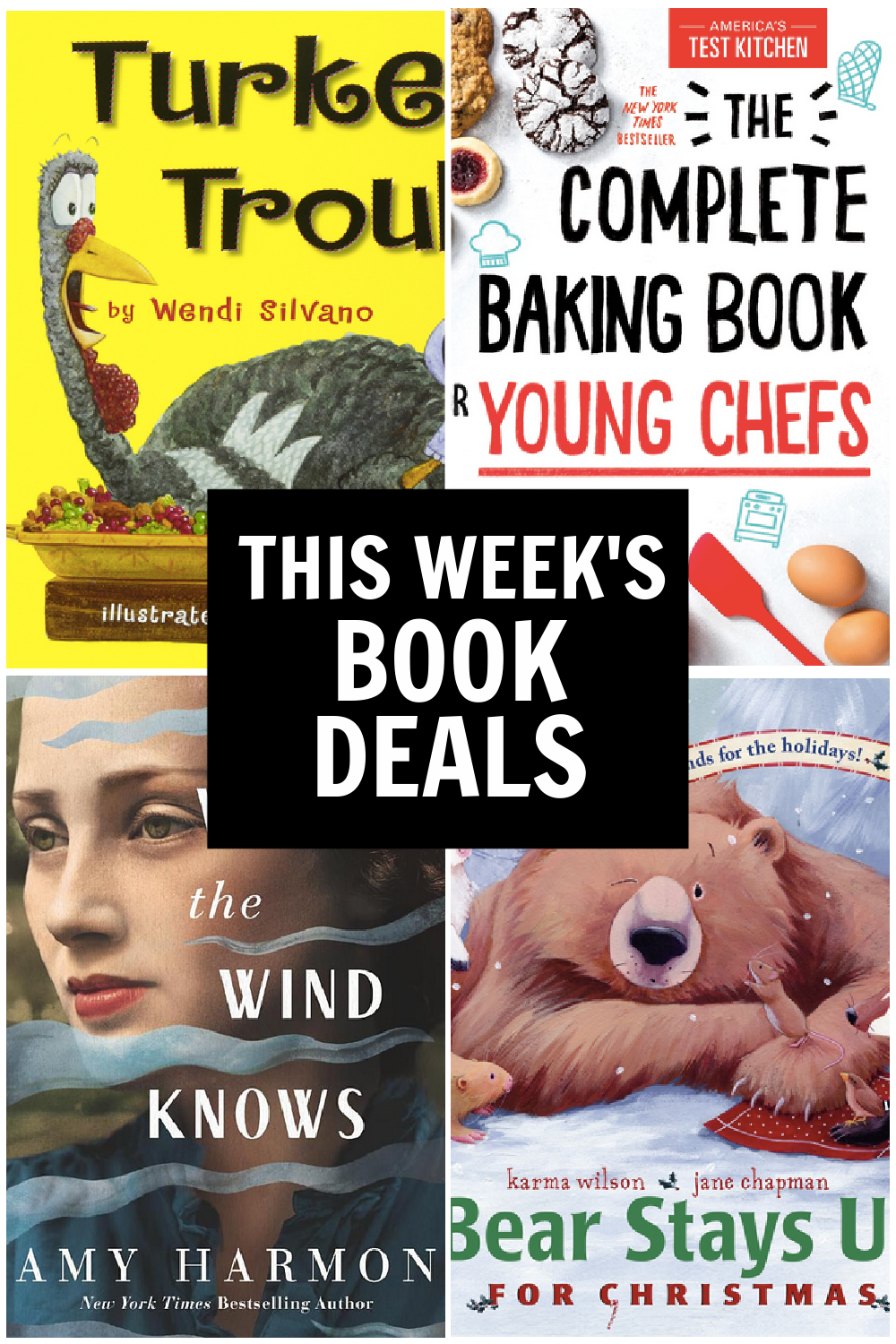 Bear Stays Up for Christmas by Karma Wilson, illustrated by Jenn Chapman – hardcover
Bear is having the hardest time staying up for all of the Christmas celebrations, but realizes that giving is one of the best parts of Christmas! This one is really terrific and made it on to one of my Christmas book posts! If you are still looking for a new Christmas book to add to your collection, this price is hard to beat!
What the Wind Knows by Amy Harmon – ebook
This one was on sale a couple of weeks ago and if you didn't snag it then, now is your chance! This title also came up SO MANY TIMES when I asked about good time traveling book recommendations!
Dinner a Love Story by Jenny Rosenstrach – ebook
This was my November pick last year for the Everyday Reading Book Club in November, when I like to choose something food related. It's full of fun and sweet stories (but also the realities of feeding a family) and it made me want to go right to the kitchen. (Full Review here)
The Complete Baking Book for Young Chefs by America's Test Kitchen Kids – hardcover
This price is insanity! These make wonderful, thoughtful gifts for any little hands in the kitchen! Also would be a great idea to stock up on some for birthday gifts in the months to come!

Turkey Trouble by Wendy Silvano – hardcover
This fun picture book is more than 10 years old but we read it for the first time last year and my girls thought it was HILARIOUS as the turkey tries to avoid detection by disguising himself as other farm animals in an attempt to NOT be the main dish. At 50% off, this is a no-brainer to add to your Thanksgiving book collection.