I cannot BELIEVE how many good book deals there are going on this week!
And perfect timing too as lots of people have a little more time during the holiday break to read!
(P.S. If you have a Kindle reader showing up under the tree this year, you can buy kindle books before you open it and then once you set up your Kindle, they'll show up, ready to read!)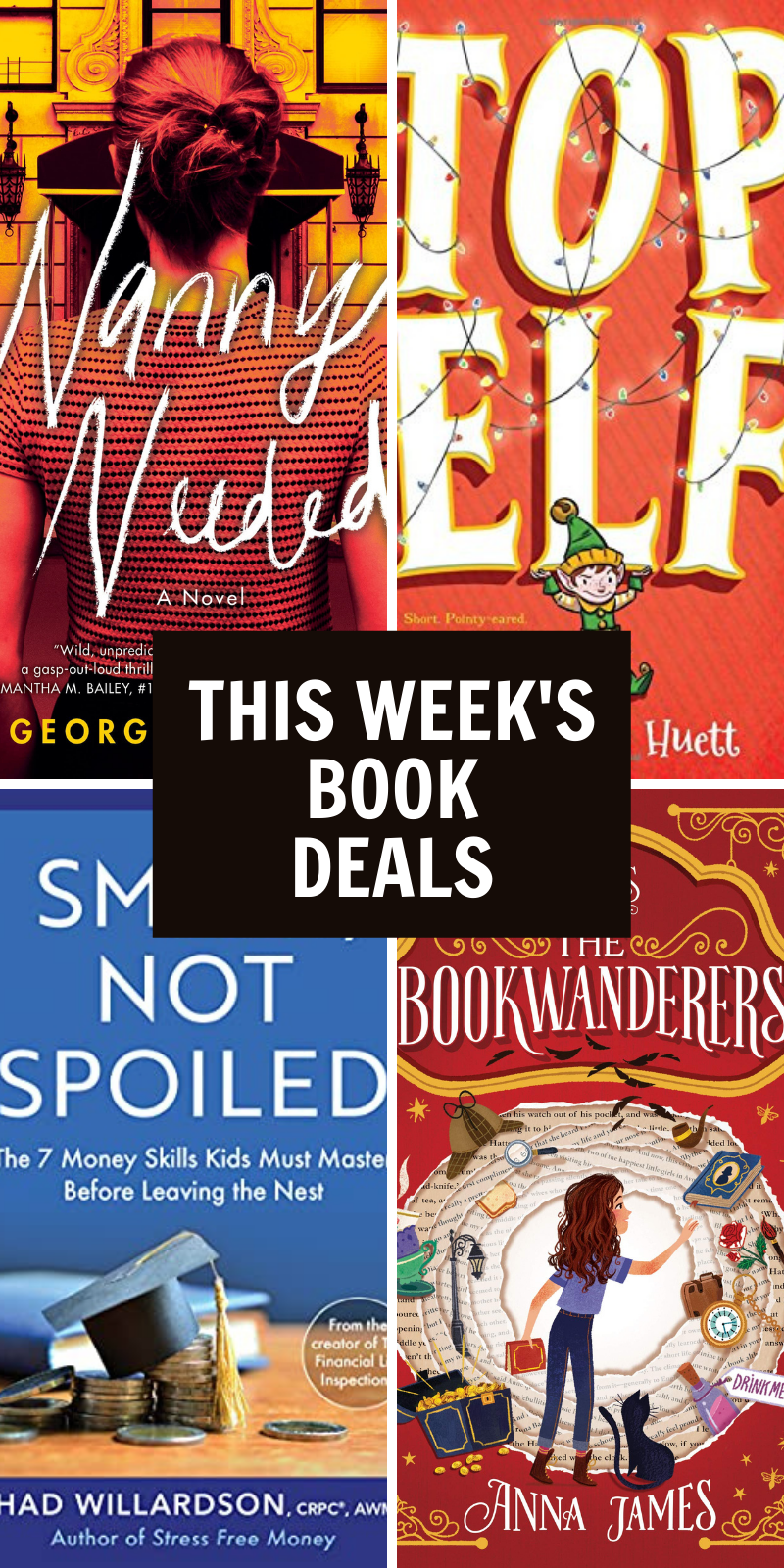 The Bookwanderers by Anna James, illustrated by Paola Escobar – ebook
This is one that's popped up on my radar a bunch in the past few months and I thought the girls would really enjoy. It's the first in a series and generally I read aloud the first one and then let them read or listen to the remaining books on their own, although that's not a hard and fast rule and if we're all VERY into it, I'll make an exception.

Cheaper by the Dozen and Belles on Their Toes by Frank B. Gilbreth and Ernestine Gilbreth Carey – ebook
This book about a family of twelve children, being raised in a home with an efficiency-expert father is sweet, hilarious, and just plain interesting. The sequel, Belles on Their Toes, is just as good. Nothing to do with the embarrassingly bad Steve Martin movie. (Full review here)
Smart, Not Spoiled: The 7 Money Skills Kids Must Master Before Leaving the Nest by Chad Willardson – ebook 
If you've been around for a quick minute, you know there are few things I love talking about more than money, and I'm especially passionate about teaching my children good money skills. So obviously, this book was a no-brainer for me to grab!
Confessions of a Bookseller by Shaun Bythell – ebook 
This has been floating around for a while and always caught my eye – at this price, I'm in. And I think it'll be a great companion read to the fictional The Storied Life of A.J. Fikry on the 2022 Everyday Reading Book Club list!
Nanny Needed by Georgina Cross – ebook 
I read this one on a plane this fall and couldn't put it down. It was such a fun, different read about a young woman who gets a cushy nanny job for a wealthy New York family. .. and then finds out things might not be as they seem. I did NOT know where this one was going and loved watching it unfold.
Where the Mountain Meets the Moon by Grace Lin – audiobook
This was a GREAT book about a little girl, Minli, who sets out on a quest to find the Old Man on the Moon so she can find a fortune for her poor family. It was especially fun for my girls who are in a Mandarin Chinese immersion program at school. It's full of little side stories that weave wonderfully into the main plot and gorgeous illustrations. Highly recommend.
Top Elf by Caleb Zane Huett – audiobook
If you're looking for something fun to listen to this holiday weekend, this is a fun option. Santa is looking for a successor and he's opening the position to anyone who wants to apply. But the contest is NOT for the weak of heart!