I feel like I'm just barely starting to hit any sort of stride in the new year.
When it's dark and cold in the morning, it's just not as fun to get up on time, and I miss the days of going for an outside run dearly.
Mostly, I just want to curl up with a good book and my slippers right now and wait for spring to arrive.
And if you're in need of a good book, there are some EXCELLENT titles on sale this weekend!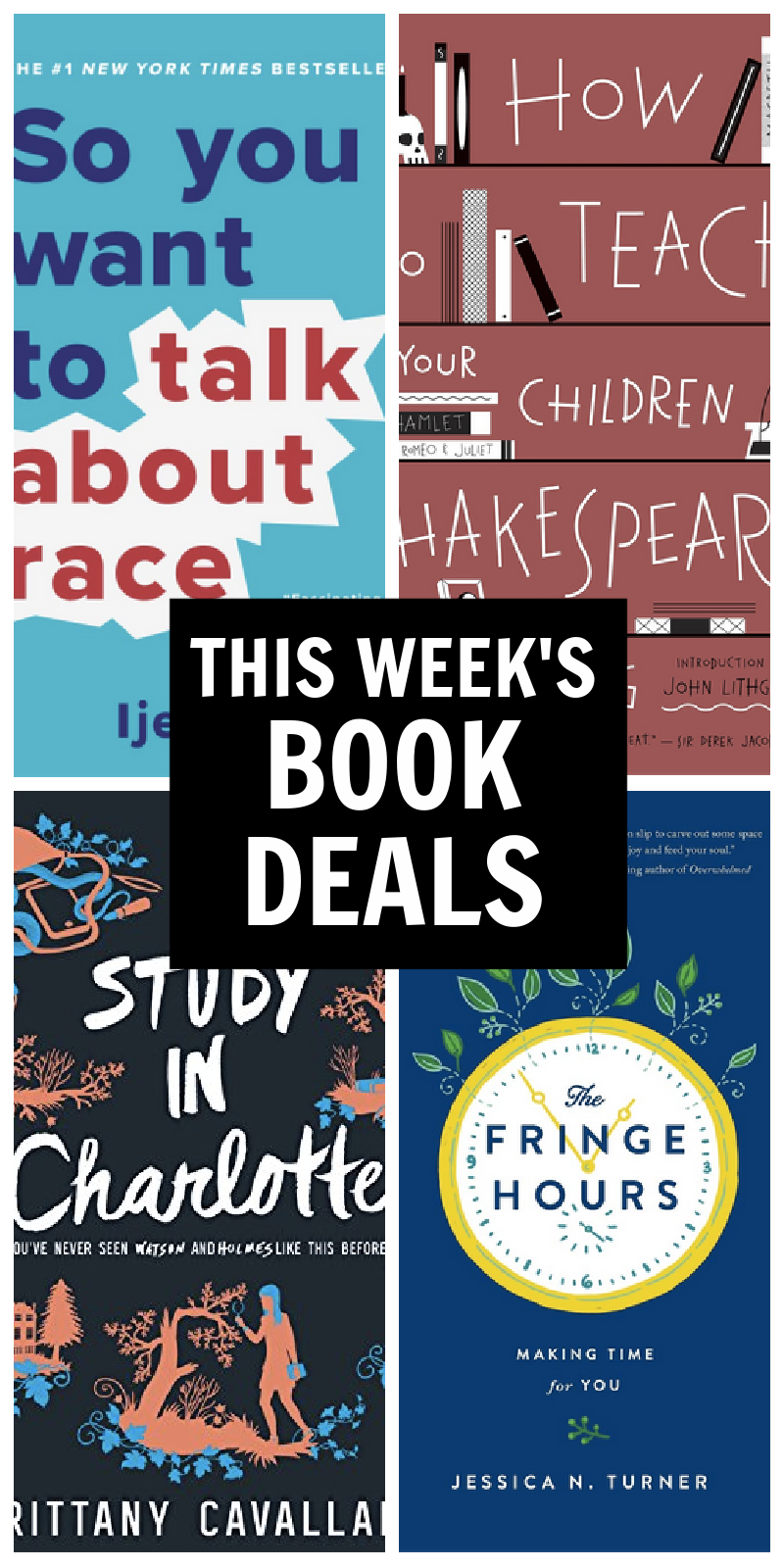 5 January Book Deals
How to Speak to Your Children About Shakespeare by Ken Ludwig  – ebook for $2.99
I checked this book out from the library a couple of years ago and . . . shamefully never even cracked it open. This ebook version is a better option for me because now I own it forever and I can reference it again and again.
The Fringe Hours by Jessica N. Turner – ebook $1.99
I read this book years ago and loved it, about making the most of those few precious hours you have in a day, whether you work full-time or stay home with small children. If you feel like you have no time for hobbies or time for yourself, I can't recommend this book enough! Jessica is just so smart about making time for herself despite having little children and a full-time job.
A Study in Charlotte by Brittney Cavallaro – ebook $1.99 and paperback $5.01
I've been meaning to read this one for YEARS (it's a teen spin on Sherlock and Watson) and when it's less than two dollars? This is the time to grab it. I think 

So You Want to Talk About Race by Ijeoma Oluo – audiobook $4.95
This book answers the questions about race you're afraid to ask in a way that's clear and straight-forward (and even funny!). This is on sale through LibroFM – if you're not familiar with LibroFM, I have a whole post here about how it works, plus you can get a free audiobook here!
Still Alice by Lisa Genova – audiobook $6.00
This is one of those audiobooks you literally cannot stop listening to (or at least I couldn't) about a woman with early onset Alzheimers. The is another audiobook on sale through LibroFM.(Full review here)