I feel like March has just FLOWN by.
The weather is getting better and both my big girls and I have spent the month doing ski school (it's so exhilarating to me that 13 months ago, I'd never skied before and now I'm somewhat competent).
And, of course, reading some great books.
If you're looking for something good to pick up this weekend, here are some great options on super sale!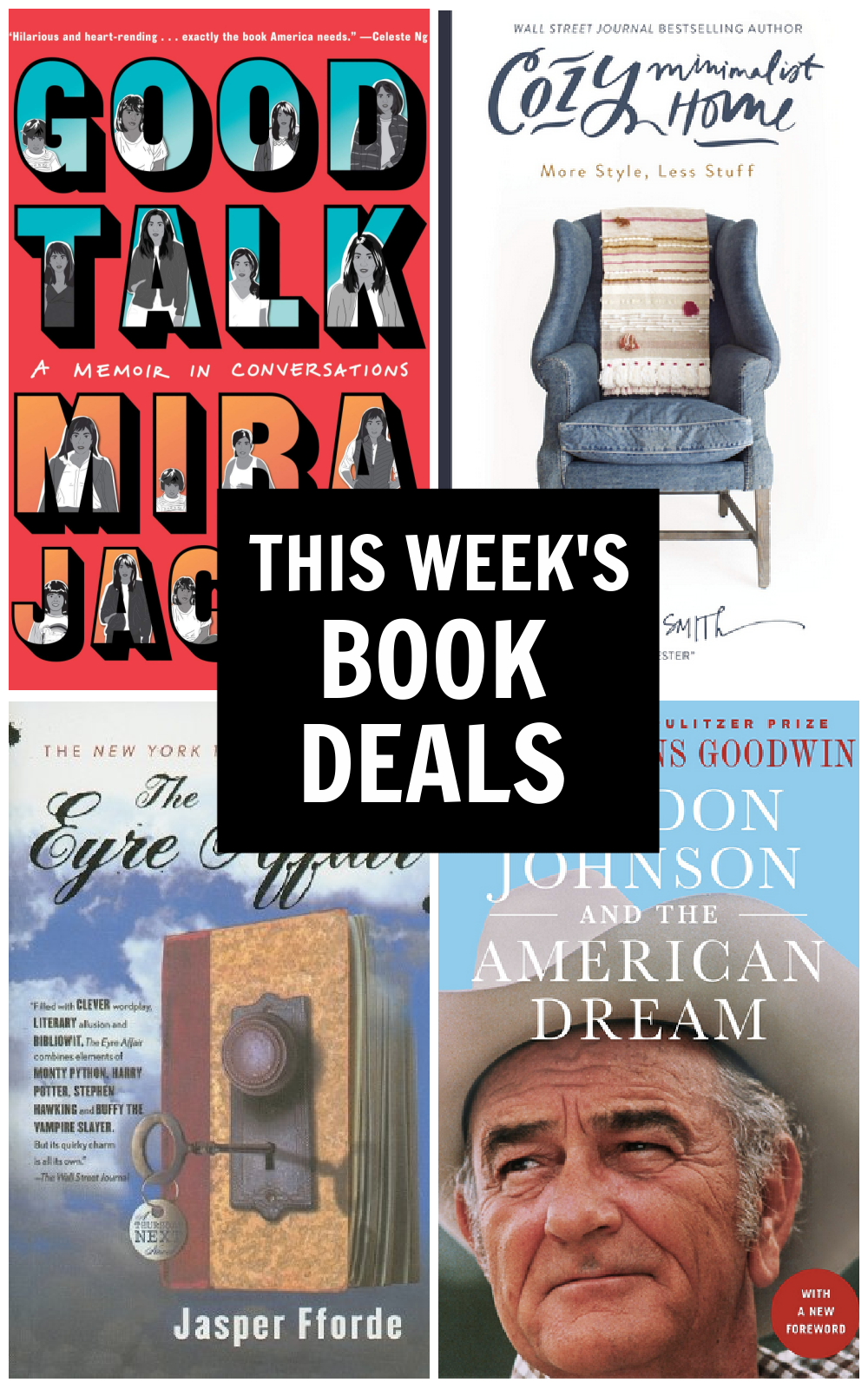 Lyndon Johnson and the American Dream by Doris Kearns Goodwin
I love Doris Kearns Goodwin and when I saw that she had a LBJ book, I couldn't help be interested after all our talk about the presidents during Everyday Reading Book Club last month while we read Upstairs at the White House.
The Eyre Affair: A Thursday Next Novel by Jasper Fforde
This was one of the first books I read for fun as I was finishing college and it was SUCH a delight. In this world, books are SERIOUS business and you can jump in and out of books. Tuesday Next is a literary detective and when Jane Eyre is kidnapped out of her famous book, it's up to Tuesday to find out what happened.

Cozy Home Minimalist: More Style, Less Stuff by Myquilliyn Smith
I love her interior design books – they're not like any other I've read! They really focus on making the most of what you have and not just buying ten thousand throw pillows at Target. Plus, it's so refreshing to see a real house, not a million photos of a completely unattainable space.
Good Talk: A Memoir in Conversations by Mira Jacob
When I talked about audiobooks of graphic novels this week, I got several recommendations for this book and was delighted to find that the ebook version happened to be on sale!