Happy President's Day weekend!
We're hoping to get in some good skiing and I'm, as always, hoping for a few good reading sessions (I'm currently halfway through the sequel to Finlay Donovan is Killing It and quite enjoying it).
There are some great book deals going on this weekend – here are a few of my favorites:
Everything Sad is Untrue: (a true story) by Daniel Nayeri – ebook
Khosrou (aka Daniel) tells his classmates all about being an Iranian refugee. It all began with his mother's boldness about her Christianity in a country that wouldn't allow such religion. It led to secret flights out of the country time and time again and they always led to the same place – sad refugee camps. The book is filled to the brim with fantastic stories of an Iranian family.
Now That I've Found You by Kristina Forest – ebook
Evie Jones is an up-and-coming actress and she's thrilled to be following in the footsteps of her extraordinarily famous grandmother who starred in one of the most popular romantic movies of all-time (you'll wish it was a real movie you could go watch). And then a betrayal by a supposed friend upends Evie's career and it feels like the only way to get it back on track is by convincing her grandmother to attend the biggest award show of the year and accept an award. Except Evie's famous grandmother is ALSO now famously reclusive and hasn't been seen in public for 20 years. It's going to take some pretty convincing negotiations on Evie's part. And that's before her grandmother disappears.
The Omnivore's Dilemma: A Natural History of Four Meals by Michael Pollan – ebook
This one is pretty hefty, but it's so interesting that no one in our group seemed to have too much trouble getting through it. And wow, did we have a fascinating discussion about the food sources in our country, the organic industry, and a multitude of other topics.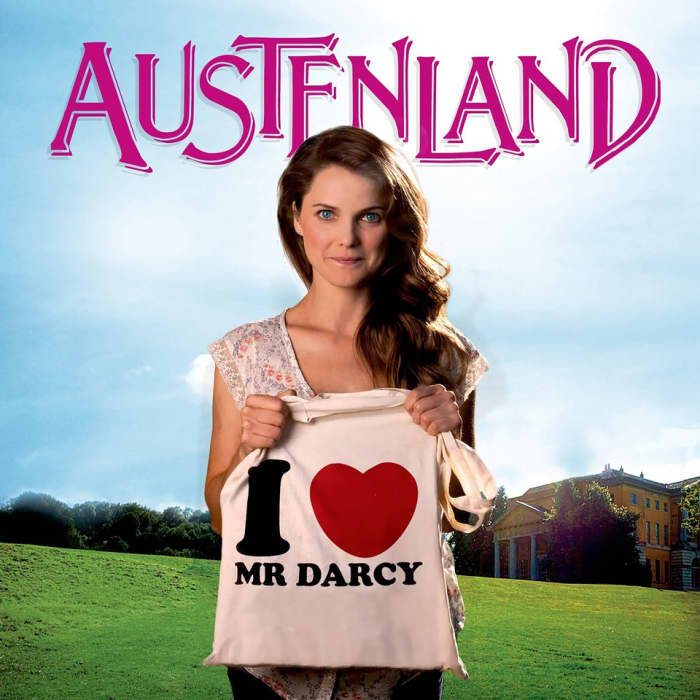 Austenland by Shannon Hale – audiobook – $2.99
This is one of those books that people either love or loathe. I still haven't read it so this feels like the perfect time to pick it up and make my own decision!