I feel like the proliferation of great book deals is a sign that summer is just around the corner!
So many fun options this week!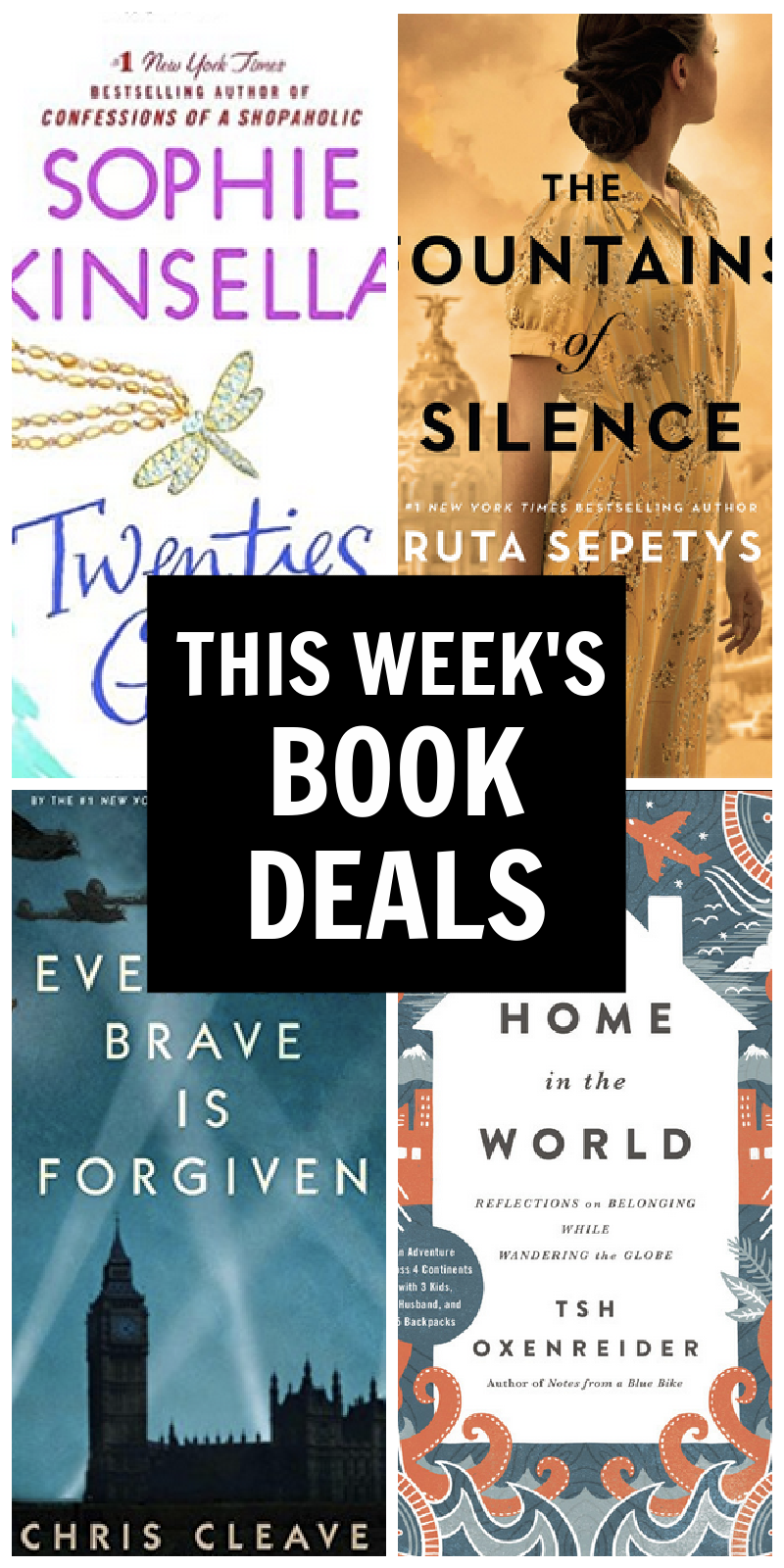 Twenties Girl by Sophie Kinsella – hardcover
Maybe my favorite Sophie Kinsella now. I kept forcing Bart to listen to me read parts aloud, while I HOWLED with laughter. If you need something fun to read at the beach this summer, this one is a winner. And I cannot believe the price on this hardcover!

Everyone Brave is Forgiven by Chris Cleave – ebook
I know everyone loves All the Light We Cannot See, but that book took me forever to get through and frankly didn't do that much for me (I know, I'm a terrible person). This one, also about WWII, I found much more gripping. I loved the cast of characters and thought it was just extremely well done.

At Home in the World by Tsh Oxenreider – ebook

The first thing I have to say about At Home in the World is that I don't usually like travel memoirs. The second thing I have to say about At Home in the World is that I LOVED it. Read the full review here.
The Fountains of Silence by Ruta Sepetys – ebook
Ruta Sepetys does terrific YA historical fiction (probably her most famous is Salt to the Sea) and this is her newest title!

Things You Save in a Fire by Katherine Center – ebook
I read this on vacation last year and devoured it in a day. I wasn't blown away by her previous book but loved this one about a female firefighter trying to find her place in a new station with a bunch of guys who clearly don't want her there.