You guys! This is a week of GOOD book deals.
From cozy fall reads to Halloween audiobooks, these are not to be missed!
Let me know if you grab any of them!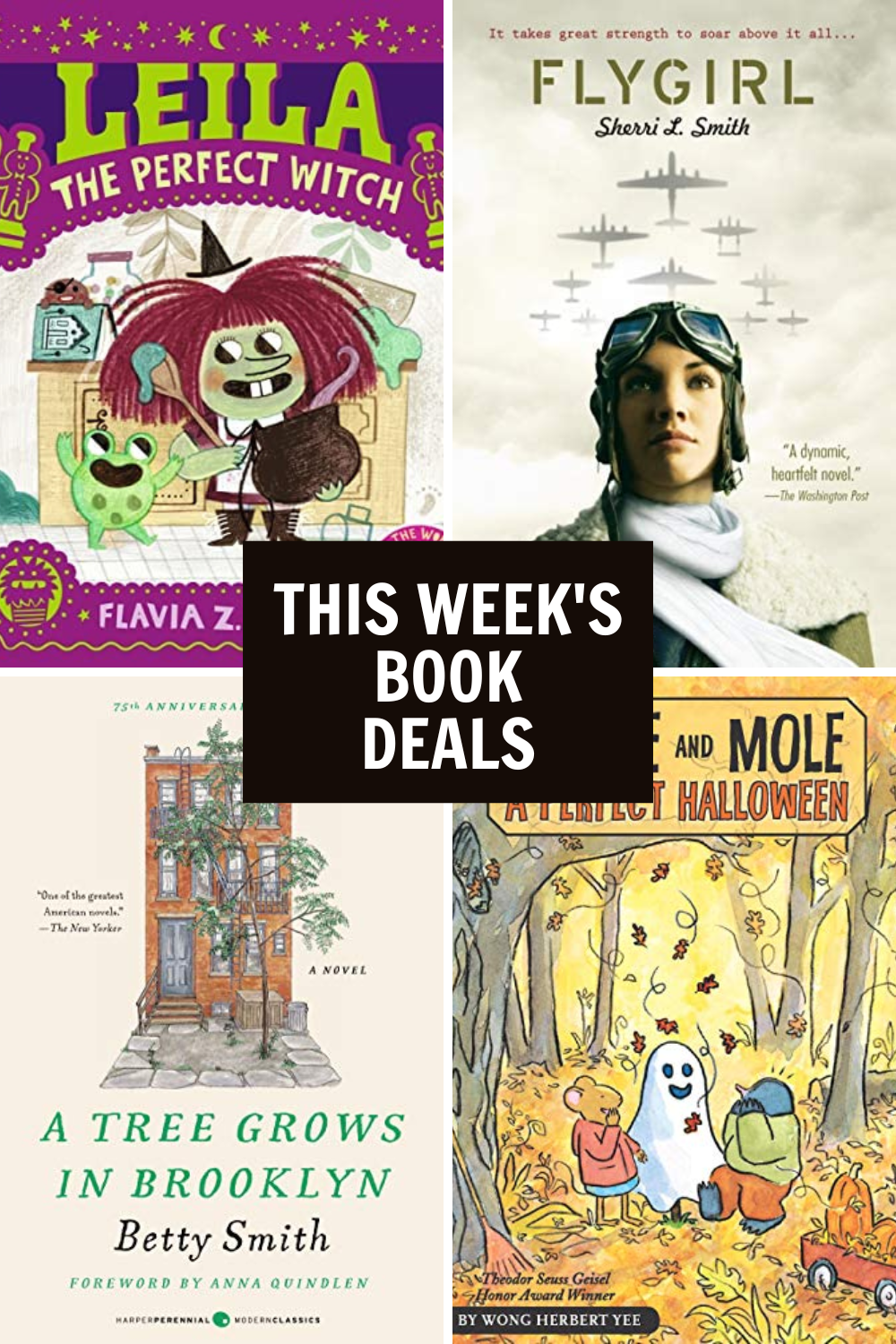 Leila, The Perfect Witch by Flavia Z. Drago – audiobook
You may remember Gustavo, The Shy Ghost, which came out a few years ago. Now the author/illustrator is back with a fun story of Leila Wayward, a little witch is who is excellent at. . .everything. That is, until she tries to enter a bake off and realizes she's not so perfect in the kitchen. Fortunately, she has three magical sisters who are more than happy to help her with her recipe. I just recommended this one in my post about new Halloween books this year and I was delighted to see it as an audio version for such a good price! (P.S. you can make a Yoto Card with it if you'd like!). 

Home: A Memoir of My Early Years by Julie Andrews – ebook
My girls have been really into Mary Poppins lately and so this book on super sale popped right out to me because it's basically impossible not to love Julie Andrews.

The Blue Castle by L.M. Montgomery – ebook
There has been a lot of chatter on my IG about the best L.M. Montgomery books (I'm partial to the Emily series, myself) and this one has come up about one million times. If you want something delightfully old-fashioned, this is for you. It's a perfect fall read, especially for less than a dollar. 

Mouse and Mole: A Perfect Halloween by Wong Herbert Yee – audiobook
I've been reading these beginner chapter books to my girls for more than a decade and I'm still delighted every time a new one is released. I love these sweet forest friends and this one is just perfect for Halloween.

Flygirl by Sherri L. Smith – audiobook
Growing up with a pilot father, it's not surprise that all Ida Mae Jones wants to do is fly. But since it's 1940s Louisiana and Ida is both female and Black? It's going to be hard for her to make her dreams come true. (Full review here)

Salt Sugar Fat by Michael Moss – audiobook
I LOVE a good book about food and this one was phenomenal. So fascinating and well-written. I listened to this book back in 2013 and it's still one of my favorites, so I was thrilled to see it as one of the sale titles on LibroFM this week. If you're not familiar with LibroFM, I have a whole post here about how it works, plus you can get a free audiobook here! (Full review here)

A Tree Grows in Brooklyn by Betty Smith – audiobook
This was one I meant to read for years and didn't get around to until it was the only audiobook I had when I was doing hours and hours of driving every week down to my elementary school libraries in Boston. And I completely got the hype. (Full review here).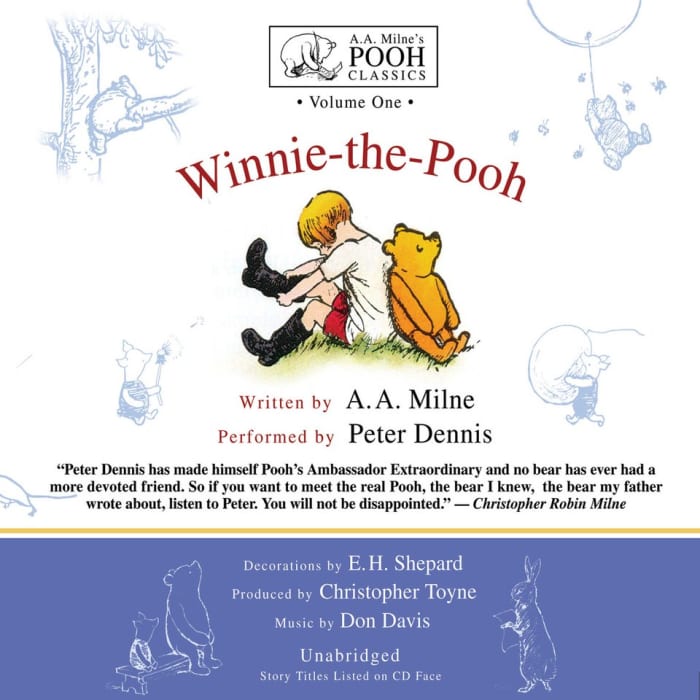 Winnie-the-Pooh by A. A. Milne – audiobook
More than two hours of the timeless classic Winnie the Pooh read by Peter Dennis. It's always a favorite around here. The other Pooh Classics in this series are also on a great deal for $2.99! (P.S. If you've never bought an audiobook from Chirp before, use the code EVERYDAYREADING30 for 30% off!).