When I was growing up, my mom always stored our holiday books with the holiday decorations.
The one I remembered most is The Widow's Broom getting pulled out each October and it's still one of my very favorite Halloween books.
There's just something so special about keeping your holiday books separate from the rest of your books.
Here's why (and how) I store my holiday books separately: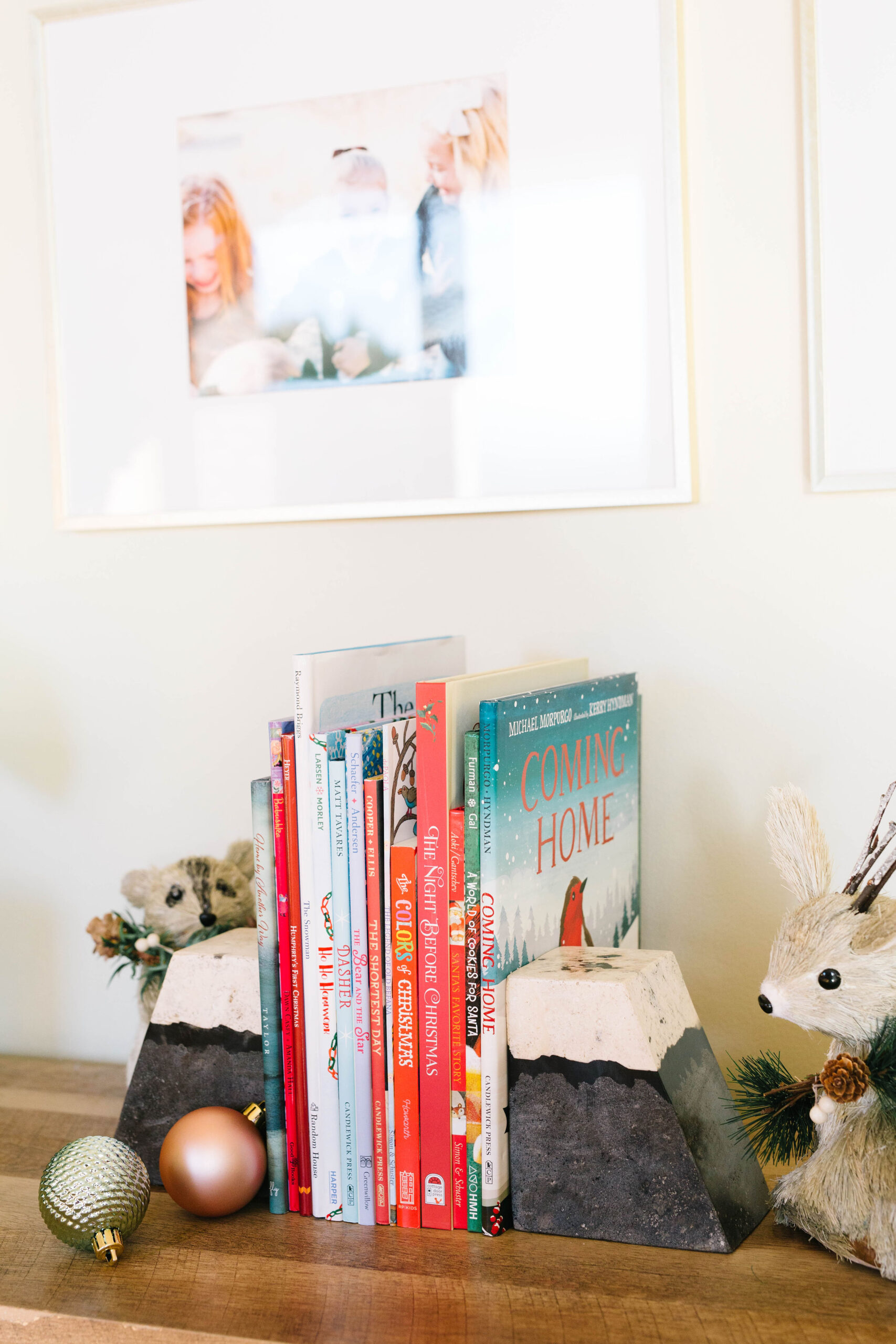 Why (and How!) I Store My Holiday Books Separately
It makes them feel special. When you see something every day, it's easy for it to become commonplace. But when a book gets pulled out only one season of the year, they feel special (just like how a Christmas tree feels special because you don't have it up all year or pumpkins on the doorstep aren't an everyday occurrence). I love watching my girls flip through the holiday books and exclaim "I remember this one from last year!" or "I forgot all about this book!" or "I can't wait to read this one again." It really gives those holiday books an extra dose of specialness.
It makes them easy to find when the holiday rolls around. I love that having all my holiday books together means I'm not digging through all my bookshelves trying to round up all the holiday books mixed in with everything else. Having them all stored together means I can grab them all in one go without worrying that I've missed some.
It makes books a central part of our celebrations. It's important to me that reading is an integral part of our family culture and storing our holiday books and then pulling them out each year emphasizes that part of how we celebrate the holidays in our family is with special holiday books.
There's no right way to store them. For years, I stored them in a cardboard box. Then, in our last house, our storage room had a bunch of long narrow shelves (that's what you get when your house is 70 years old!) and it was perfect for keeping all the holiday books in one place. Now, in our new house, I keep them on the high shelves in my office (I have pretty tall ceilings and the highest bookshelves are not at all convenient for daily access but perfect for books I only pull out once a year). There's no right answer when it comes to storing holiday books – pick something that works for your home and family and call it good!
Do you store your holiday books separately or are they part of your everyday book collection? I'd love to hear what works for your family!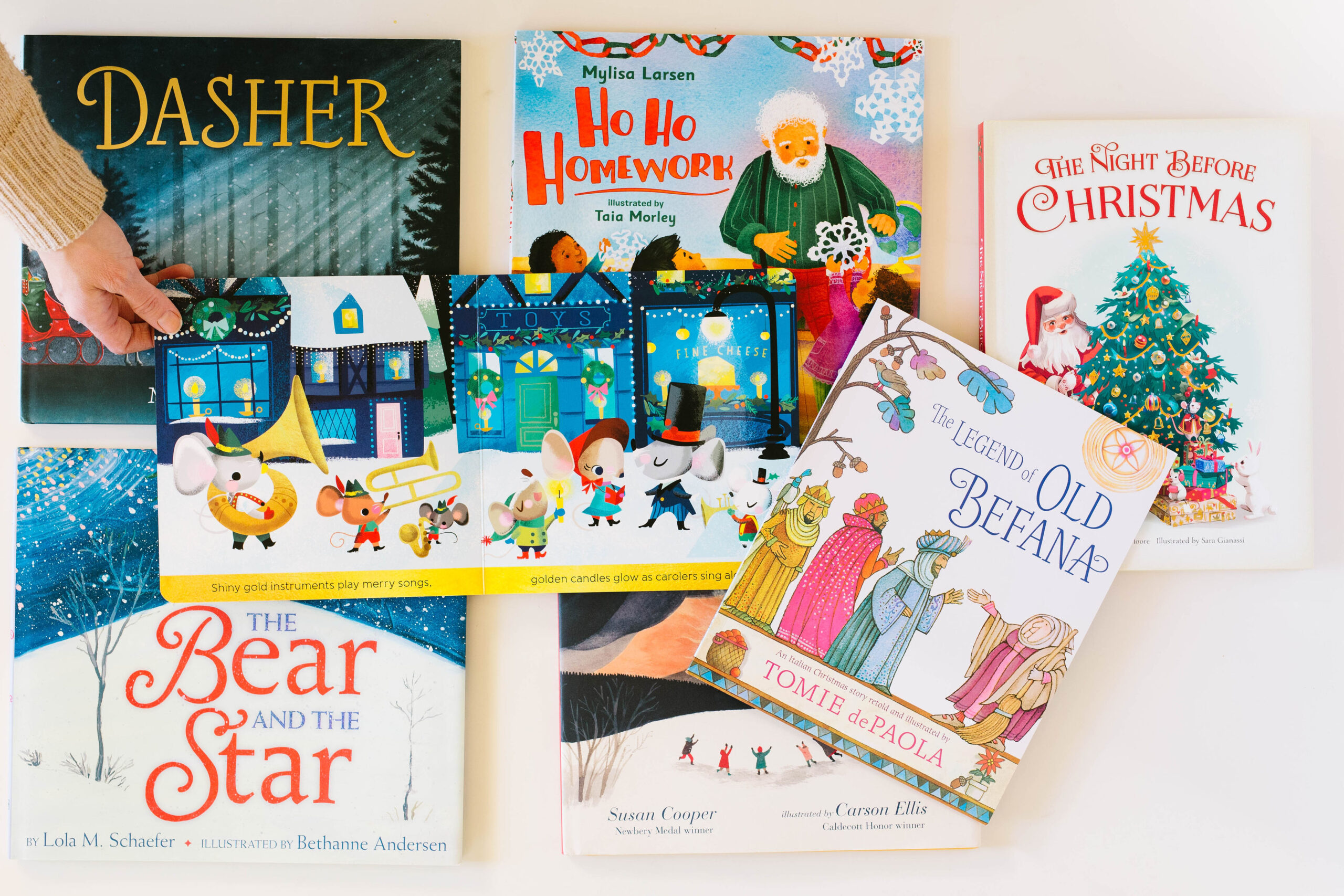 if you liked this post about why i store my holiday book separately, you might also like these other posts: