This post is sponsored by BabbleBoxx and the brands reviewed below
I care a lot about making the holidays magical for my girls, but I also don't want to kill myself in the process or have it so over the top that everyone just ends up exhausted and overstimulated.
I want it to be a season of joy for all of us and memorable in the best kinds of ways.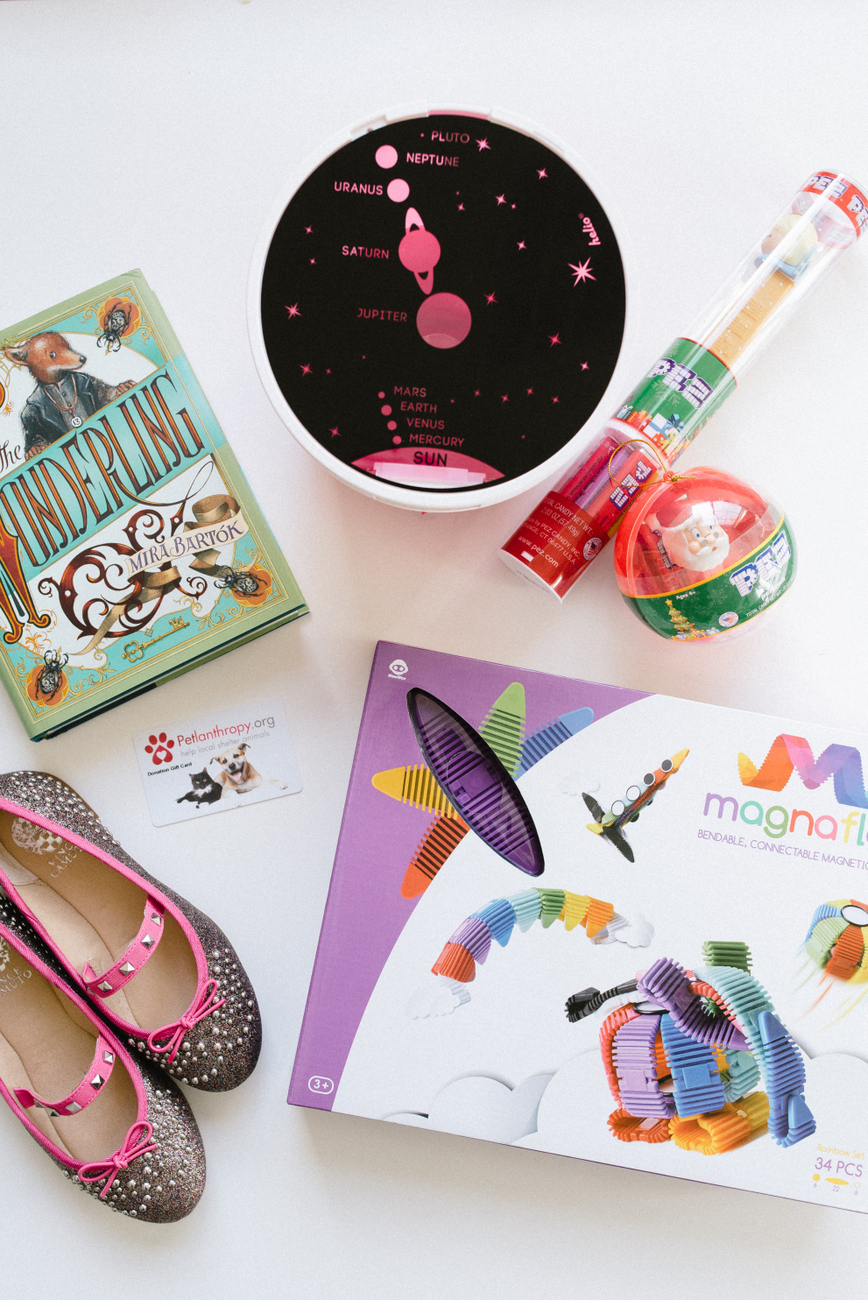 Over the past few months, I've spent a lot of time thinking about what exactly I wanted our Christmas to look like this year, and what I was going to prioritize.
Here are six things that are helping me think about what makes the holidays magical versus just makes me feel stressed and turns my girls into little monsters.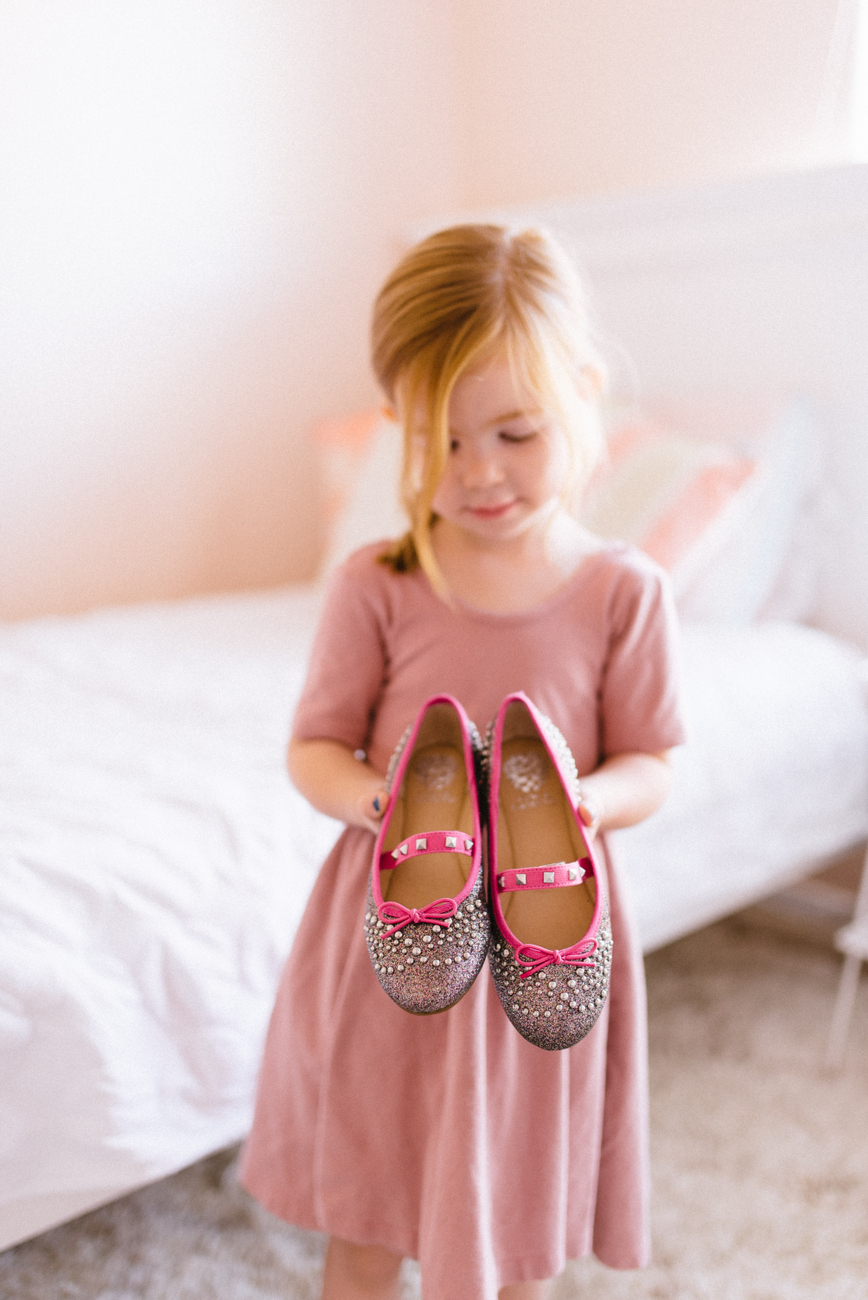 WAYS TO MAKE THE HOLIDAYS MAGICAL FOR CHILDREN
1. Choose one or two special family outings. I think when EVERYTHING is leading up to Christmas morning, it's hard not to feel a little blue on Christmas Day when it's all over, and so I try to make sure that we spread the fun and excitement throughout the whole season, rather than smashing it all into one day. One thing we're doing this year is taking the two big girls to see a live production of Cinderella in December. We watched the movie this summer, have listened to the music, and I'm really looking forward to this special date night. I can't wait to dress up a little – I love these cute Girls Pietra Studded Ballet Flats with that fun little bow at the toe from Vince Camuto (a brand I love for grown-ups, but hadn't discovered for kids until now!) and my girls never pass up an opportunity to put on a fancy dress or pretty shoes, so I know they'll love it.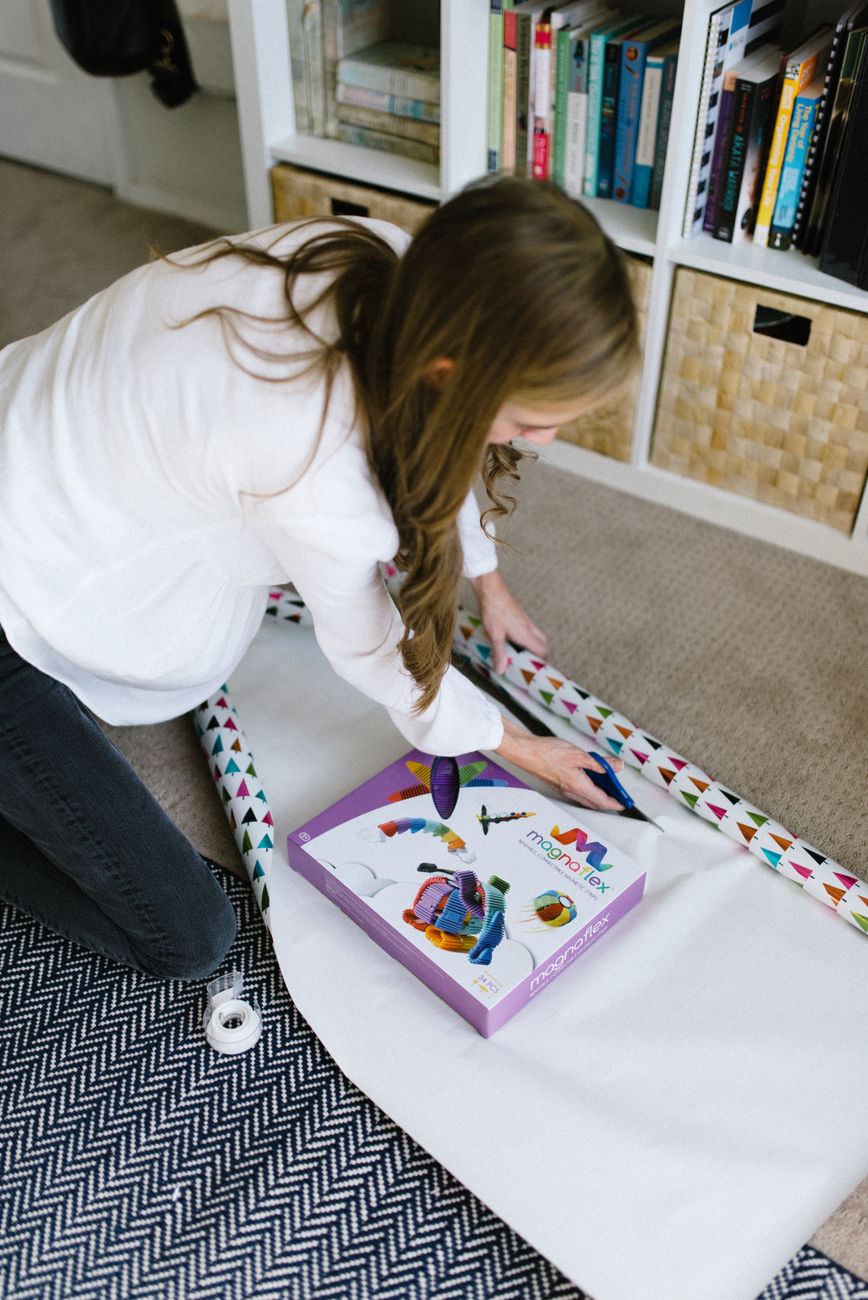 2. Pick gifts that will get used for a long time. There's nothing worse than a toy that gets opened and then tossed aside. We've had success in our family with toys that are unstructured and allow for endless creativity, plus my girls love magnetic anything, so I was instantly sold on these Magnaflex magnetic construction toys. We're actually giving a set to Ani for her birthday this week, and I can't wait to see her face when she opens them! I love that when you give a toy like this, the holiday magic hangs around for months or years afterward.  Or a gift that's useful and personalized, like a travel bag. I'm particularly fond of monogrammed luggage like this Viv + Lou duffel bag (you can get 25% off your whole order with the code EVERYDAYREADING), and they can be part of all your best memories for decades. When I was a little girl, my parents bought us each our own little soft-sized zipper suitcase with our initials on them. They were identical except for the colors (mine was blue, since blue was ALWAYS my color), and they went along on every trip we took for more than a decade, from overnight camping trips to big two-week trips all along the east coast. When I was in Utah in October for a girls trip with my mom and sisters, they all burst out laughing when I brought my luggage to the car and all of Tally's clothing and diapers were packed in that same little blue suitcase. They really are gifts that last forever.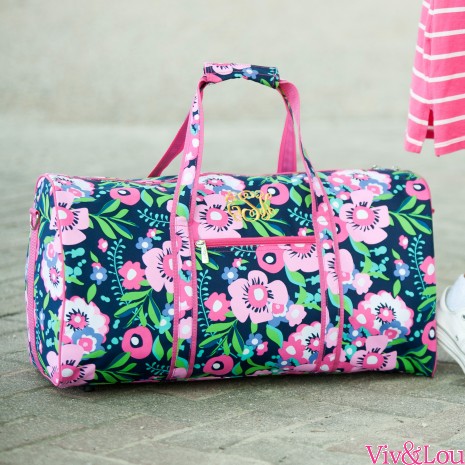 3. Read together. I'm kind of a broken record here (oh, a recommendation to read together? How unusual from Janssen!), but I think one of the easiest ways to soak in the holiday spirit and spend quality time together is with a good book, especially near the Christmas tree. Bonus if you add some hot chocolate.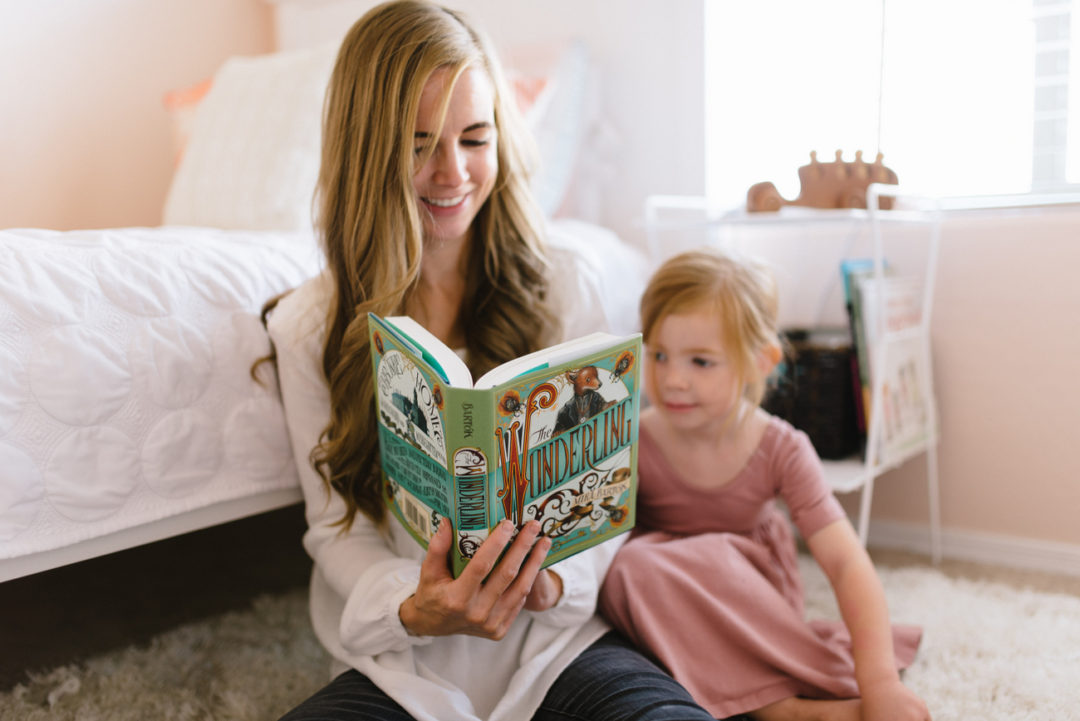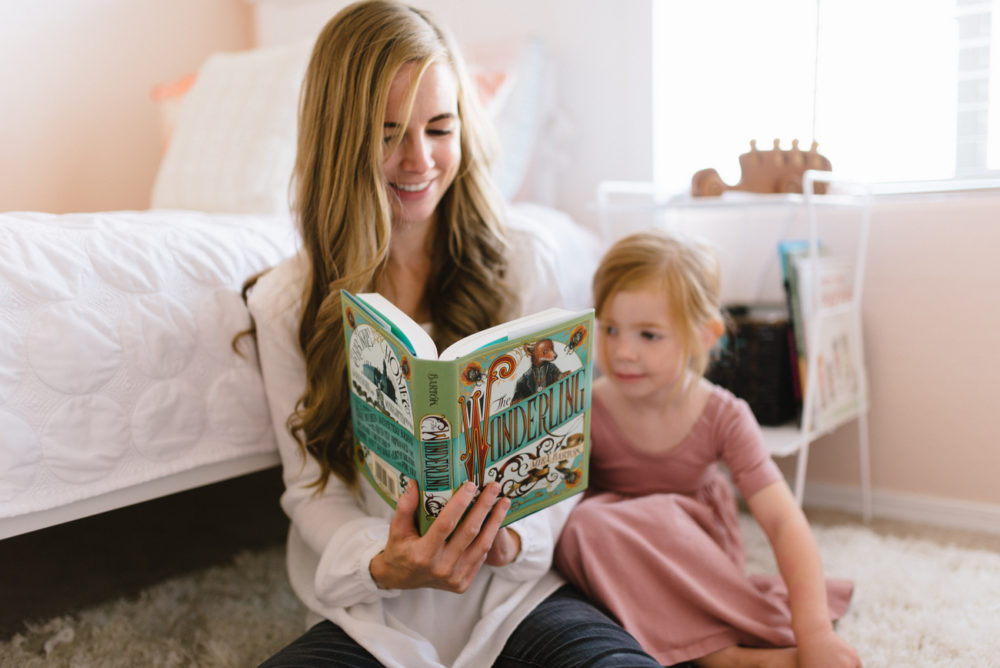 This magical middle-grade debut, The Wonderling, from Mira Bartók is next on my reading list for our bedtime reading, once we finish our Christmas read-aloud. You can order it from Candlewick and use the code CANDLEWICK for 25% plus free shipping.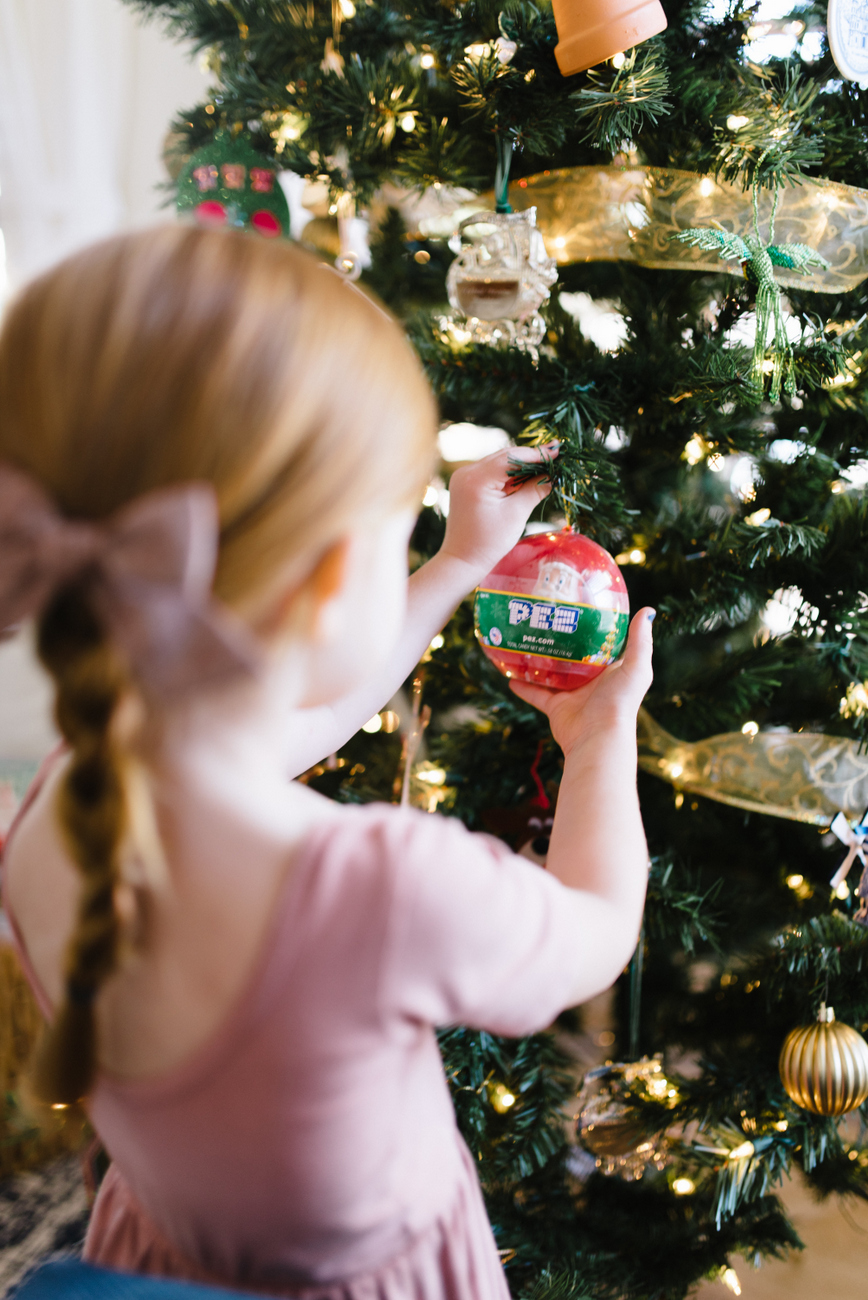 4. Don't rearrange all their decorating. Some years, I have the urge to redo all the ornaments after the girls put them up. Because I would do a better job spacing them and I probably would put one of our most treasured family ornaments front and center, rather than a PEZ candy dispenser. But my girls all LOST THEIR MINDS when they saw this PEZ candy dispenser ornament, and couldn't WAIT to put it on the tree, and someday I won't have a bunch of little girls helping me decorate and besides, no one is coming to photograph my home for Better Homes & Gardens or House Beautiful. I'm want Christmas to be magical for my children, not make them feel like their decorating help is a bother to me. Plus, I'd rather spend that time doing something else than rearranging ornaments.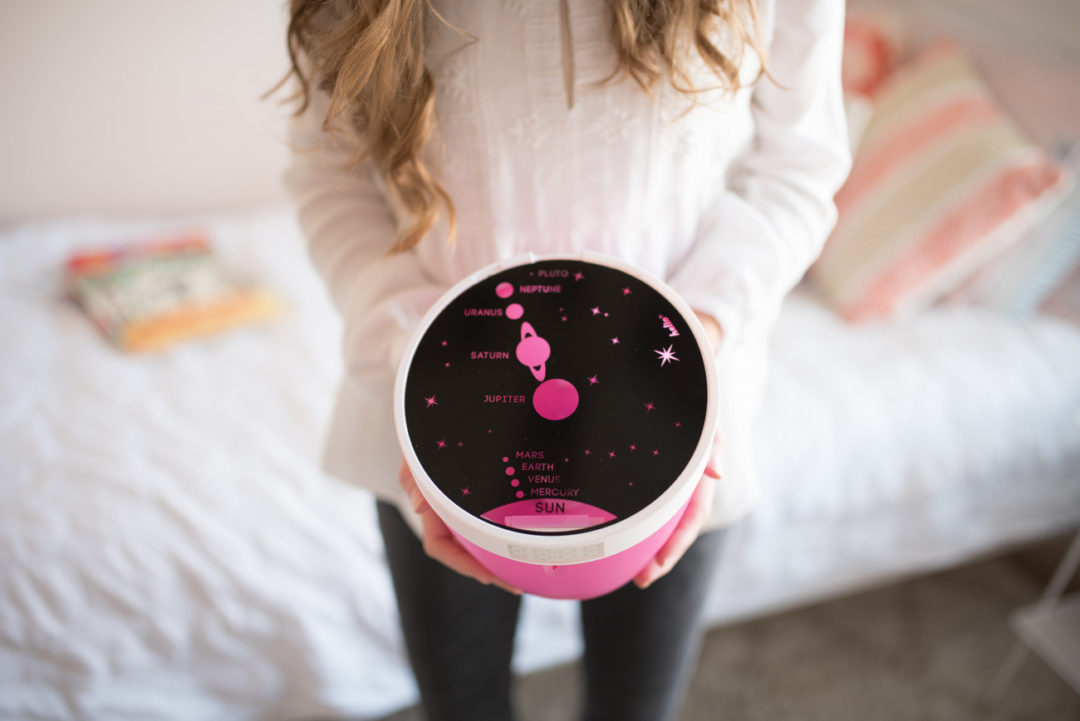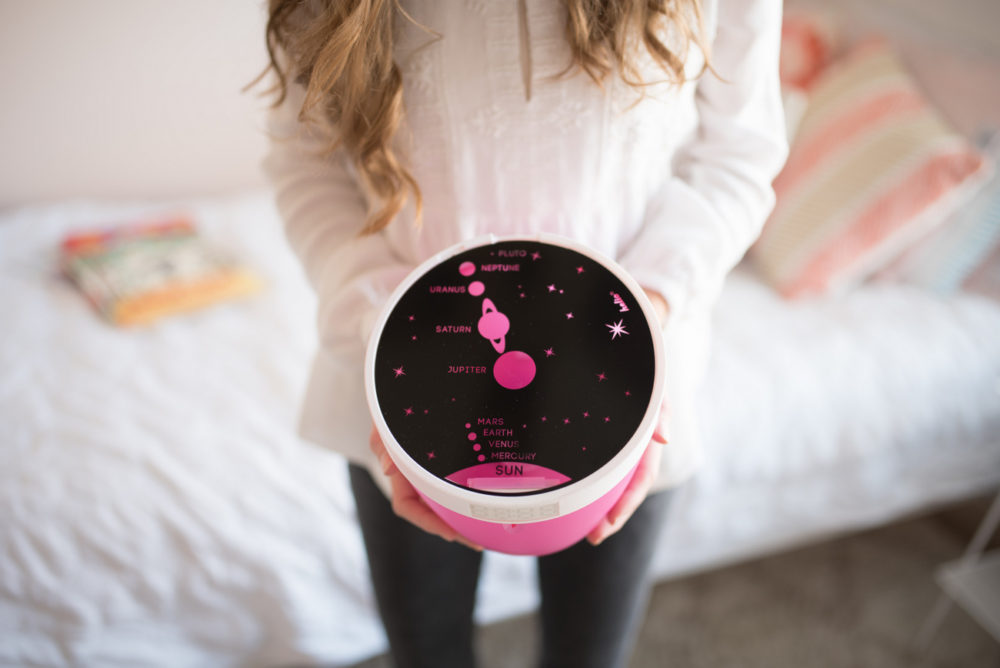 5. Unplug and do something quiet at home. I'll be the first to admit that it's very difficult for me to unplug. I love my work and my businesses and working on them usually feels like my favorite hobby, not work I'm trying to escape from. But some of my best moments with my family come when it's not a big production, but just unhurried time spent together doing something a little out of the ordinary. I can't wait to pull out this Night Light Projection System from Helio this weekend (you can use the code LearningLight and get a discount on a second one!) and lie on the floor together and point out the different constellations or other shapes from the various discs. It's not a big production, and it's a chance to snuggle up together and just soak in time together.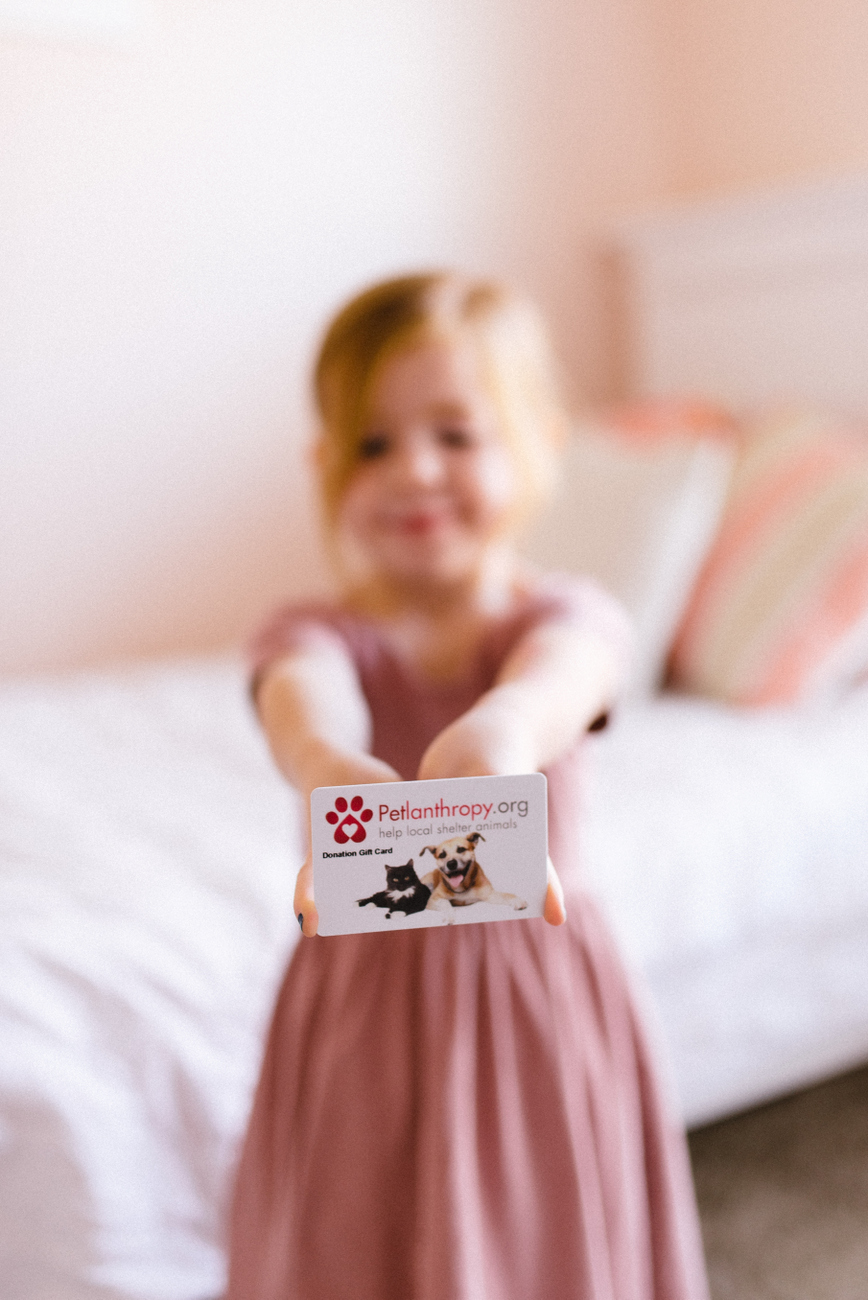 6. Do something philanthropic. I always want giving to be part of our family culture, but especially during the holidays when it's easy to be so focused on yourself, I think it's important to see how you can spread light and love to the community around you too. My girls are huge animal lovers, so a Petlanthropy Donation Gift Card was a natural fit for them – you can find animal shelters and animal-related projects on www.petlanthropy.org, and then apply the value of your gift card to any local animal shelter project or donation page. Plus, you get a special furry and fun surprise when you purchase, share and gift a Petlanthropy Donation Gift Cards this holiday season.
I'm just really loving the holidays this year and I want to soak in every magical moment since my girls will never be these ages again.
What are your best tips for keeping them simple and magical without stressing yourself out?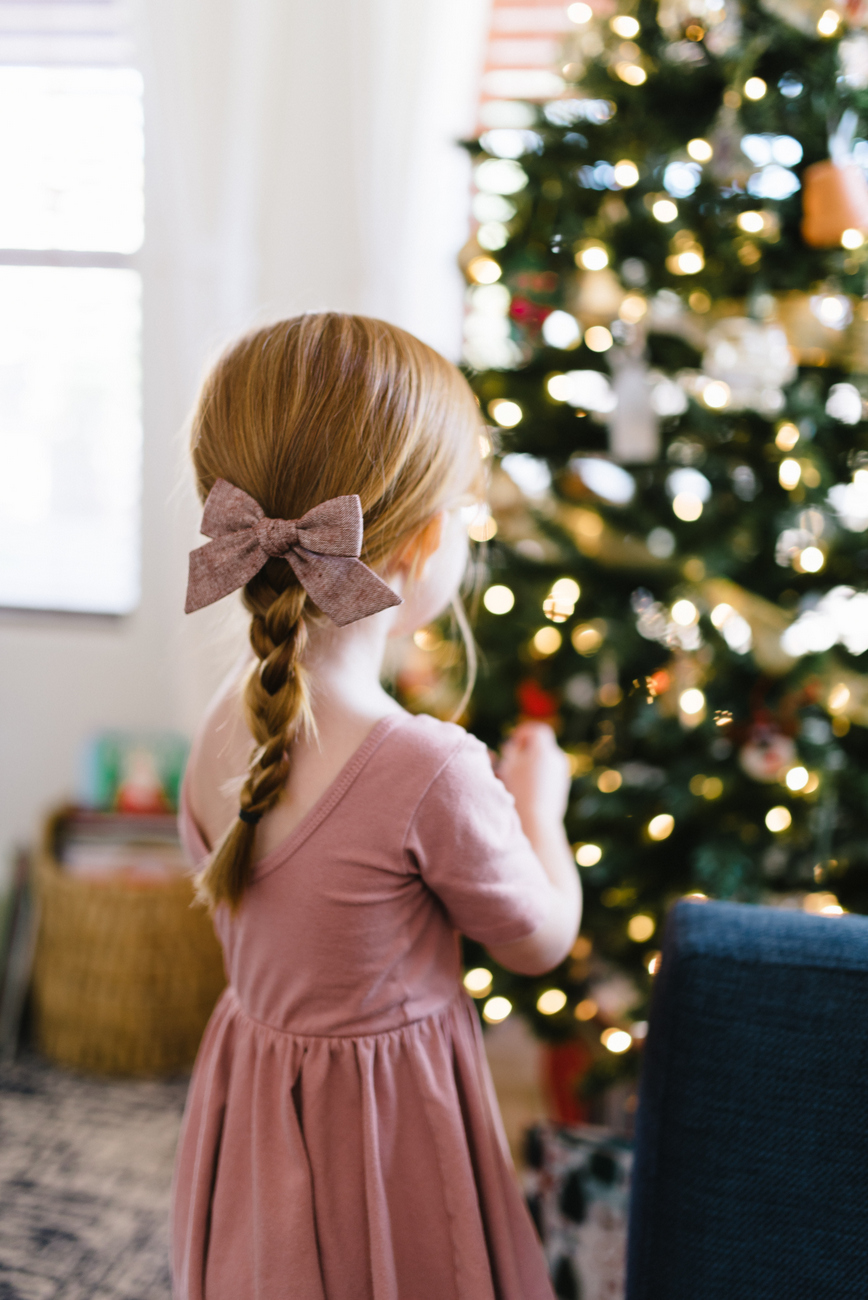 Photos by Christie Knight Photography