It is really nice when you have a weekend that doesn't include moving or packing.
Reading is only 1000000x more fun than dealing with every item you own and I'm HERE for summer reading!
Here are some fun options for this weekend that are on super sale (or even free!)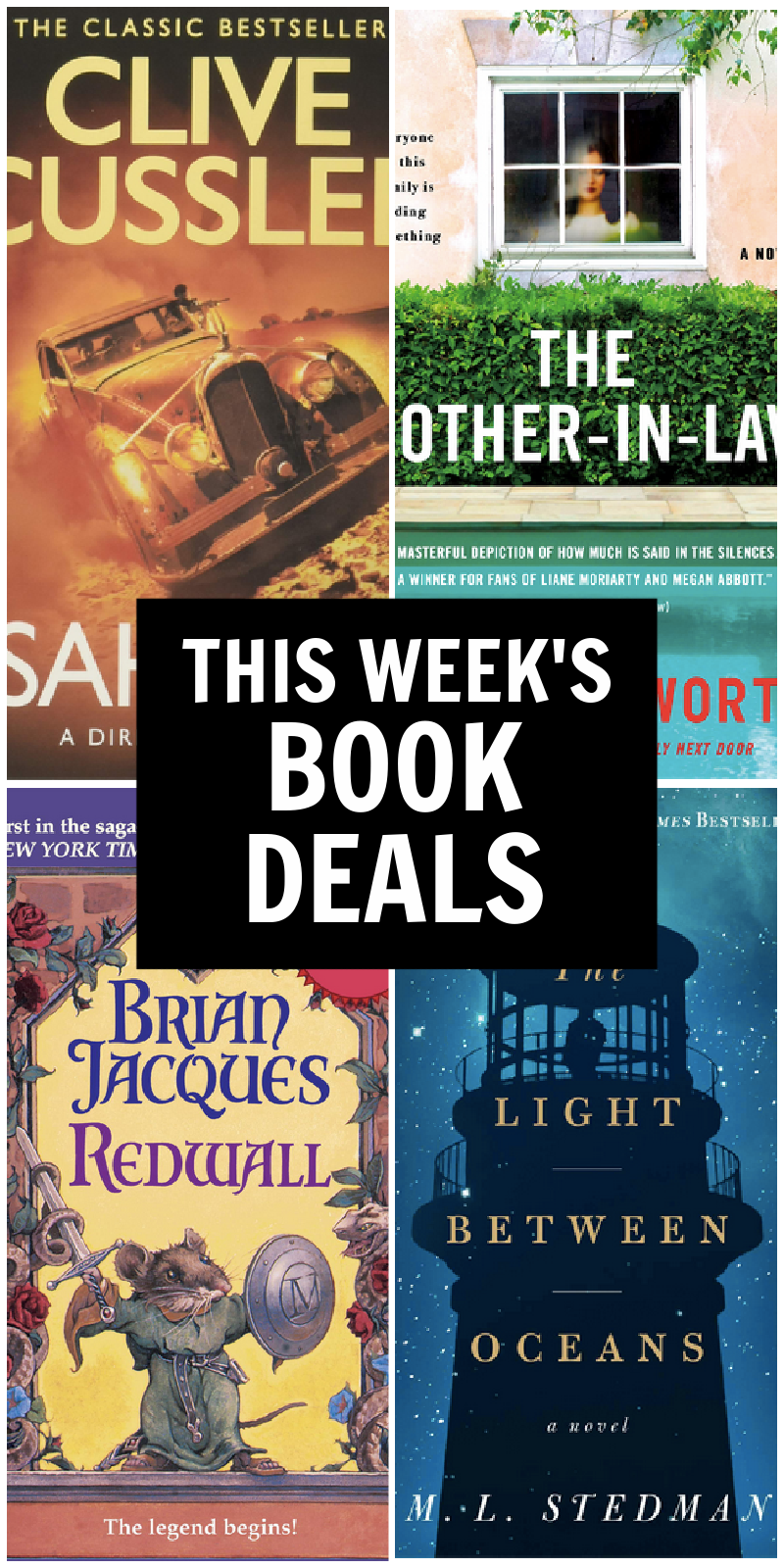 The Mother-In-Law by Sally Hepworth – FREE ebook with Kindle Unlimited
This book totally reminded me of Lianne Moriarty (they're both from Australia too, which doesn't hurt the comparison). Lucy's mother-in-law is dead. There's a suicide note that refers to her cancer but. . . the autopsy finds her cancer-free. And there are some other suspicious things too. The question is: what happened. Was she murdered? And if so, who did it? I loved that up until the last few moments, I legitimately didn't know who to trust. The book jumps between narrators and the past and the present, and it's just a twisty family drama that I couldn't put down. Highly recommend!
Redwall: A Tale From Redwall by Brian Jacques – ebook $2.99
This was one of my very favorite series as a child – I'm pretty sure I read a couple of the books at least five or six times. Ella and I read it together last year and it was a bit much for her then (these books are hefty!), but she still really enjoyed it and I think now she'd be all in.

Sahara by Clive Cussler – audiobook $3.99
I've actually never read a Clive Cussler book but I'm a huge fan of the movie version of Saraha so I'm excited to give it a spin!
The Light Between Oceans by M.L. Stedman – audiobook $3.99
My mom recommended this when her book club read it, and then Modern Mrs. Darcy suggested it when I was on her podcast, and I've been meaning to read it for literal years now! This is clearly the moment.